Last Updated on 01/02/2023 by Dean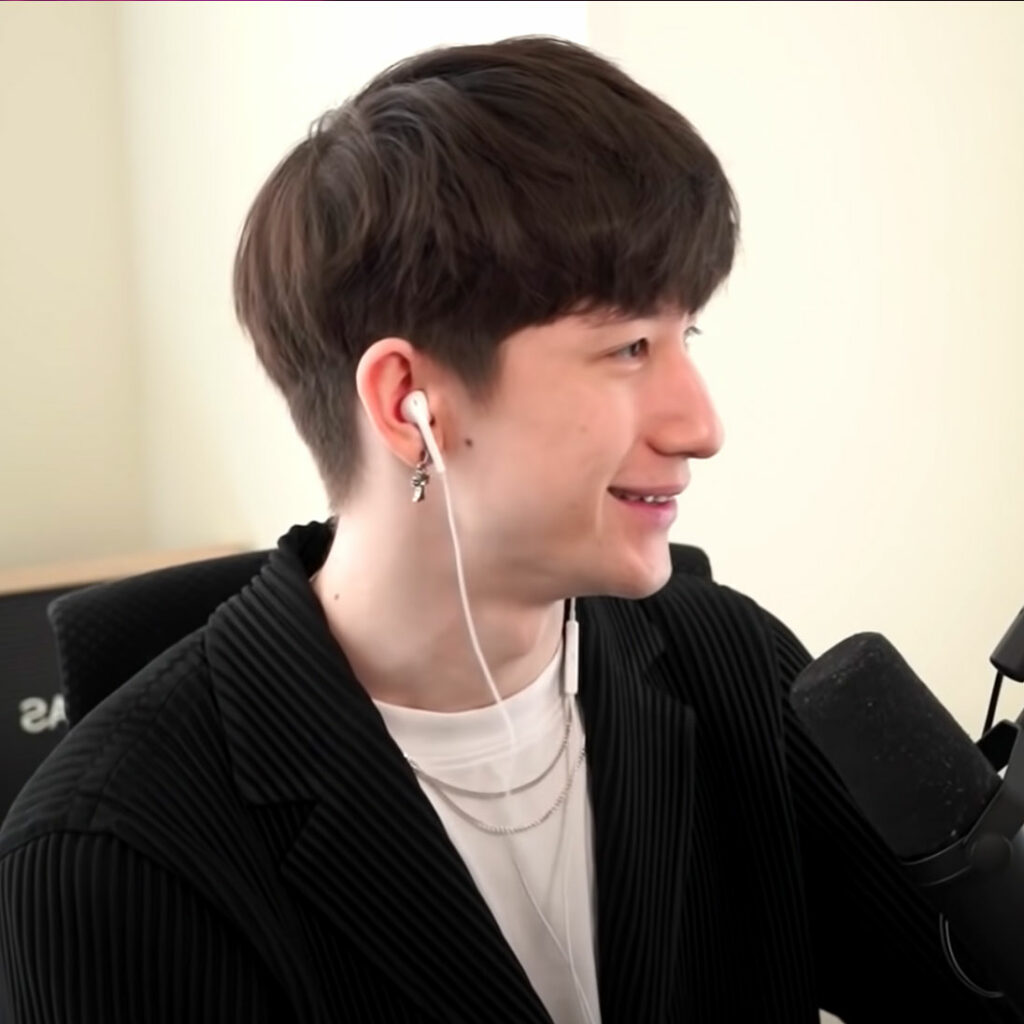 Interested to know what type of gear Aceu uses in his streaming setup? In this article, we'll take a look at every piece of equipment Aceu uses (at least the ones we could find!)
We aim to update our stream setup articles every 3 months, if the info is outdated don't be afraid to contact us and we'll update it!
As an Amazon Associate, I earn from qualifying purchases.
What microphone does Aceu use?
Aceu uses the Shure SM7B microphone as part of his streaming setup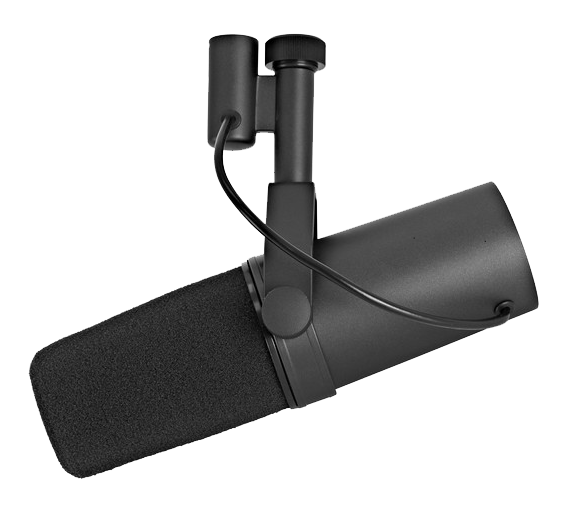 The Shure SM7B is that fan-favorite microphone used by the large majority of streamers on Twitch and YouTube. It's a premium piece of tech, from a highly reputable company in the microphone world. Designed with recording speech and vocal performance in mind, the Shure SM7B does a phenomenal job at making anyone sound like a voice-over professional.
This isn't your classic USB plug-and-play, the Shure SM7B is a dynamic microphone that requires a decent audio interface (mixer) just to pair with your PC. Such a mixer (we recommend the GOXLR MINI) will set you back an extra $200 at the very least.
The Shure SM7B uses a Cardioid Polar Pattern which eliminates the possibility of background noises being picked up with a tradeoff being that you have to sit pretty close to your mic for it to properly pick up your voice.
All of this comes in a sleek, timeless, black design. You can't go wrong with a Shure SM7B, hence why most streamers use this microphone. However, it does come at a hefty price point and requires extra peripherals (mixer, XLR cable, microphone stand) to work.
Read also: why every streamer uses the Shure SM7B
---
What microphone stand does Aceu use?
Aceu uses the PSA1 microphone stand by Rode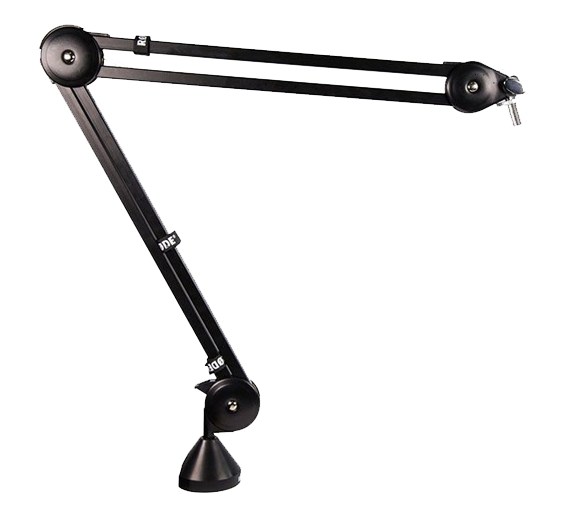 The Rode PSA1 microphone stand is a standard amongst streamers for its reliability and durability in an aesthetic package.
---
What mouse does Aceu use?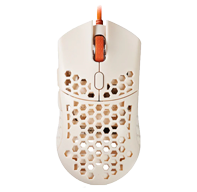 Aceu uses the Finalmouse Starlight-12 Gaming Mouse
This gaming mouse is beautiful and comes in many different styles, each named after a different greek god. Aceu has the Pegasus edition in small.
The Finalmouse Starlight-12 Phantom is the current lightest wireless gaming mouse on the market coming in at just 45 grams (small) and 49 grams (medium). That is INSANELY light compared to competitors such as the Logitech G Pro Ultralight which weighs 14 grams more.
Finalmouse is known for its beautiful graphics imprinted on the mouse as well as the honeycomb design. Finalmouse products are considered hype-products that only come in drops (imagine sneaker drops) meaning they are always sold out and you simply have to wait for the next drop if you really want one.
---
What keyboard does Aceu use?
Aceu uses a Ducky One White TKL keyboard

Ducky keyboards are often favored by many mechanical keyboard enthusiasts.
They are well-built (oftentimes a lot better than gaming brands), reliable, and clean-looking.
You can raise this keyboard to 3 different levels and it comes with a detachable USB-C cable.
Aceu's ducky keyboard has Cherry Red switches.
---
What headset does Aceu use?
Aceu uses apple earbuds instead of a gaming headset
Aceu doesn't really use a gaming headset to stream Valorant or Apex Legends. He just plays with wired apple earbuds!
This is impressive, considering these games require you to carefully listen to your enemy's footsteps in order to perform. Gaming headsets help you with that, but hey it doesn't seem to stop Aceu.
The reason Aceu uses Apple airbuds, according to his nightbot, is because headsets would mess up his BTS haircut. And also they give him a headache.
---
What gaming chair does Aceu use?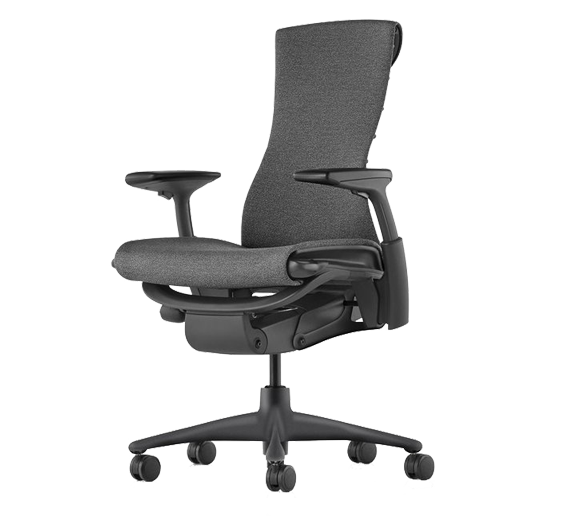 Aceu uses a Herman Miller Embody chair
Herman Miller chairs are a step-up from your basic gaming chair which usually gives you a lumbar support pillow and calls it a day. The Embody comes with a backfit adjustment that is built to fit your natural spine and adapt to your movement. Of course, all this comes at a massive price point that isn't feasible for a casual streamer.
Other big-time streamers who use Herman Miller Embody chairs are Shroud and xQc.
---
What monitor does Aceu use?
Aceu uses a BenQ ZOWIE XL2546 Gaming Monitor
The BenQ ZOWIE XL2546 is a top-tier gaming monitor with a 240Hz refresh rate.
For those unaware, a 240Hz refresh rate is necessary for AceU to keep up with the meta in Valorant and Apex Legends at a competitive level.
This monitor is designed with FPS games in mind, featuring their very own Dynamic Accuracy technology which reduces blur while playing. No wonder this monitor is used by almost every Valorant/CSGO streamer (with most exceptions being sponsored streamers).
This premium gaming monitor comes with detachable shields on each side to keep you in the game.
The BenQ Zowie monitor is so versatile and adjustable you don't even need a monitor arm to put it in your prevent position. The height-adjustable stand can adjust to any viewing angle you prefer.
All in all, the BenQ Zowie XL2546 is one of the best monitors on the market for Valorant if you can afford it (and your PC specs can handle it).
---
What mixer does Aceu use?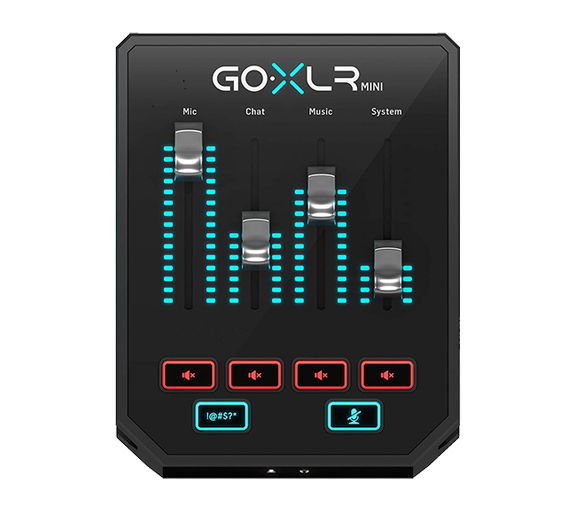 Aceu uses the GOXLR Mini as an audio interface for his stream setup
To connect his Shure SM7B with his computer, Aceu uses a GOXLR Mini mixer.
The GOXLR mini is the smaller and cheaper version of the GOXLR which for a while was the most used interface amongst streamers due to its aesthetic design, simplicity, and voice effects.
Since the GOXLR mini came out, many streamers have opted for this model because it's cheaper and takes up a lot less space on your desk.
Read also: GOXLR vs GOXLR Mini
---
Which webcam does Aceu use?
Aceu uses a Sony a7 III DSLR as his facecam for his stream setup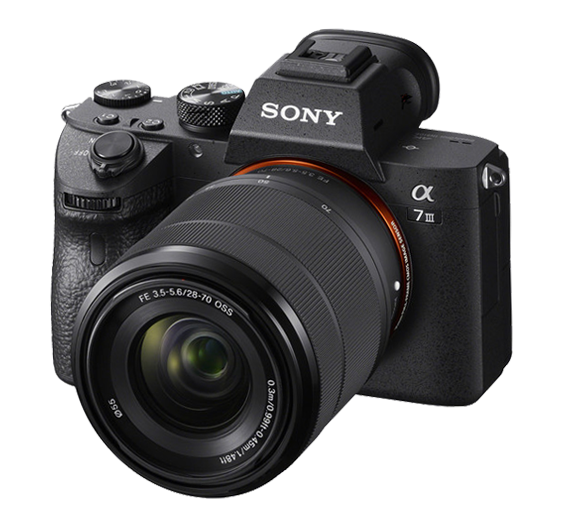 While many streamers pair a regular C920 or C922 webcam with a good lighting setup, some streamers such as Aceu take it the extra mile and use a professional DSLR to record their face.
This gives them a crispy-clear facecam for a super-premium price.
In order to set up a DSLR as your facecam, you also need an Elgato Cam link. This is an HDMI adapter that allows you to use a mirrorless camera on stream. The cam link isn't cheap though and not every camera will work with it, you can check out the camera check if you want to figure out your DSLR is possibly compatible.
Other top tier streamers who use mirroless cameras are Pokimane and Valkyrae.
---
Want to see How much Aceu makes from Twitch?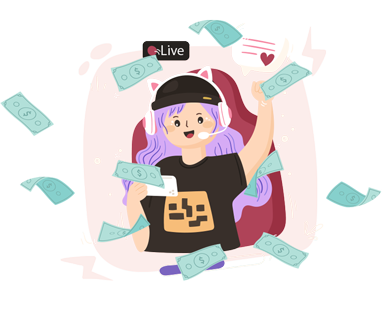 We've collected intel on Aceu income from Twitch, Youtube, and other sources!
What internet does Aceu have?
Aceu uses Spectrum and has 1GB upload and download.
Which keybinds does Aceu use?
Aceu uses mouse-wheel down to jump. He also has melee on his mouse buttons.
Does Aceu have a dual PC setup?
Yes Aceu uses a dual PC setup to stream his games. This allows him to play and stream absolutely lag-free. According to his nightbot, both PCs have the exact same setup.
Is Aceu a pro player?
Aceu is not a pro player. He is a full-time streamer and content creator for NRG.\
What is Aceu's Mouse DPI?
Aceu's mouse is set to 800DPI.
What is Aceu's Sensitivity in Valorant?
Aceu uses 0.47 sensitivity in Valorant alongside his 800DPI mouse.
What is Aceu's Sensitivity in Apex Legends?
Aceu uses 1.8 sensitivity in Apex Legends. He has ADS set to 1.0.
What shampoo does Aceu use to get his hair to look like that?
Aceu uses Head and Shoulders.
Does Aceu use Digital Vibrance?
Yes, Aceu has Nvidia Digital Vibrance set to 85%. You can set this up in your Nvidia control panel if you have an Nvidia graphics card.
Best Streaming Equipment in 2022
Are you reading this article because you're looking to upgrade your streaming/gaming setup? We got you covered!
In a separate guide, we've collected the best streaming equipment you can find for EVERY budget. Whether you're looking for an entry-level, intermediate, or professional streaming setup, we've done the heavy lifting for you!
You can also navigate some of our buying guides:
---
More streamer Setups
Kyedae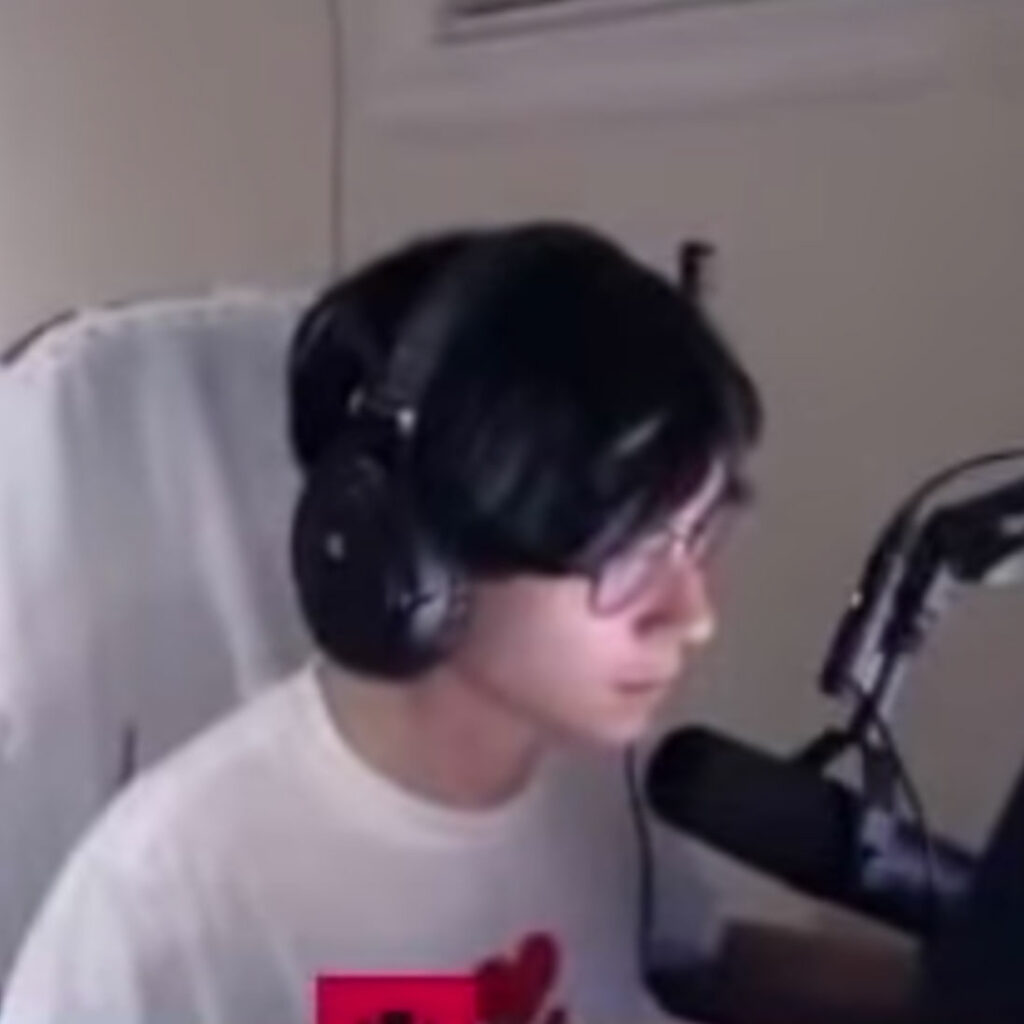 TenZ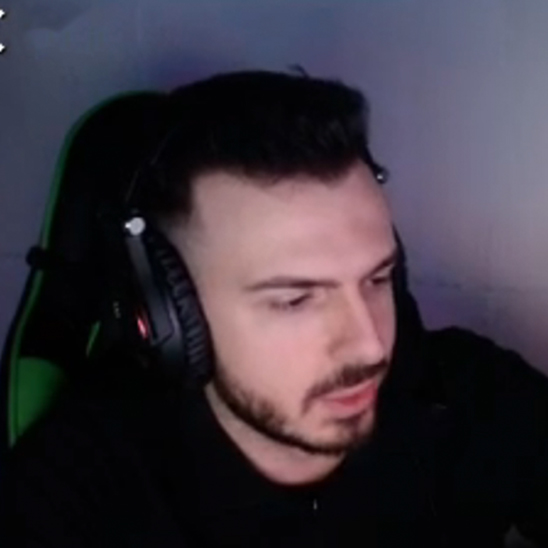 Tarik