| | |
| --- | --- |
| Real Name: | Adin Ross |
| Nationality: | American |
| Date of Birth | 11 October 2000 |
| Age: | 20 |
| Net Worth: | $2,000,000 USD |
What is AdinRoss's net worth?
AdinRoss's estimated net worth is $2,000,000 USD.
How does AdinRoss make money?
AdinRoss is a popular Twitch streamer and YouTuber.
Here's a little run-down of how AdinRoss makes money:
Or [SKIP HERE] to see how much AdinRoss makes per month.
AdinRoss has 4.1 million followers on his Twitch channel and as a partner he makes money through subscriptions and advertisements.
Subscriptions
Adin Ross is a top-tier partner on Twitch, this means he likely keeps 70% of his earnings from Twitch and thus he'll make $3.50 from every tier 1 subscriber.
Advertisements
Twitch streamers receive money for the advertisements they have on their stream. These advertisements will play before you enter a stream and can re-appear at any time at the streamer's discretion.
We estimate that streamers make around $2 per 1000 viewers on Twitch.
Donations
AdinRoss accepts donations from fans in an external tip jar.
[SKIP HERE] to see how much money AdinRoss makes from Twitch.
AdinRoss has a bunch of sponsors he features on his Twitch streams. These sponsors pay him to feature their products. Examples are Roobet and Artisian Builds.
On a Twitch Stream, AdinRoss accidentally leaked a DM with Duelbits. In the DM, a conversation is seen where Duelbits is wondering why Adin went with Roobet as a sponsor instead of them after they offered to pay him $2 million per month.
👉 Learn more about how sponsorships work on Twitch.
Adin Ross doesn't sell any merch at this moment.
Want to sell your own merch? This article will teach you how!
How much do Twitch streamers make?
Interested to know how much Twitch streamers make? We've covered everything there is to know about the salary of Twitch streamers of every size, whether they are small creators who stream to less than 100 people or top-tier creators on the platform!
---
How much money does AdinRoss make from Twitch?
AdinRoss makes an estimated $185,000 per month from streaming on Twitch.
Here's how this adds up:
According to Twitch Tracker, Adin Ross has 50,000 monthly subscribers on average. Considering he makes $3.50 per subscriber, we estimate that AdinRoss makes at least $175,000 per month from subscribers on Twitch.
…From Twitch Advertisements
Twitch Tracker tell us that AdinRoss had 4,429,804 total views in the last month. Considering a $2 CPM, we estimate that AdinRoss makes about $8,858 per month from advertisements on Twitch.
A streamer like AdinRoss can easily make $2k – 4k per month in donations.
👉 Learn how to setup donation on Twitch.
How much money does AdinRoss make from Youtube?
According to Social Blade, AdinRoss has 5 million average views on his YouTube channel. Considering a $3 CPM, we estimate that AdinRoss makes about $15,000 from advertisements on YouTube.
How much money does AdinRoss make per month?
In total, AdinRoss makes about $200,000 per month from streaming on Twitch and uploading videos to his YouTube channel.
This estimation does not include sponsor earnings that Adin Ross has. If we are to be believed, AdinRoss is potentially making 2 million dollars per month from his sponsorship with Roobet.
---
How did AdinRoss get started?
Aiden's Twitch career is relatively young as the popular streamer started broadcasting on Twitch in 2019. During this time, he was streaming to an average of 219 viewers that whole year.
The majority of his initial streams he was primarily playing NBA 2K20 and met Lebron James' son Bronny James through the game. On a particular stream, Lebron James even joined the call for a bit.
In November of 2020, Adin Ross started hosting 'e-date' streams which quickly inflated his viewer count on Twitch
Throughout the year of 2020, AdinRoss streamed to an average audience of 4,988 viewers
In 2021, Adin Ross' Twitch channel has blown up completely with the streamer averaging 50,000 viewers per stream
---
More streamer Net Worths
SypherPK
Tfue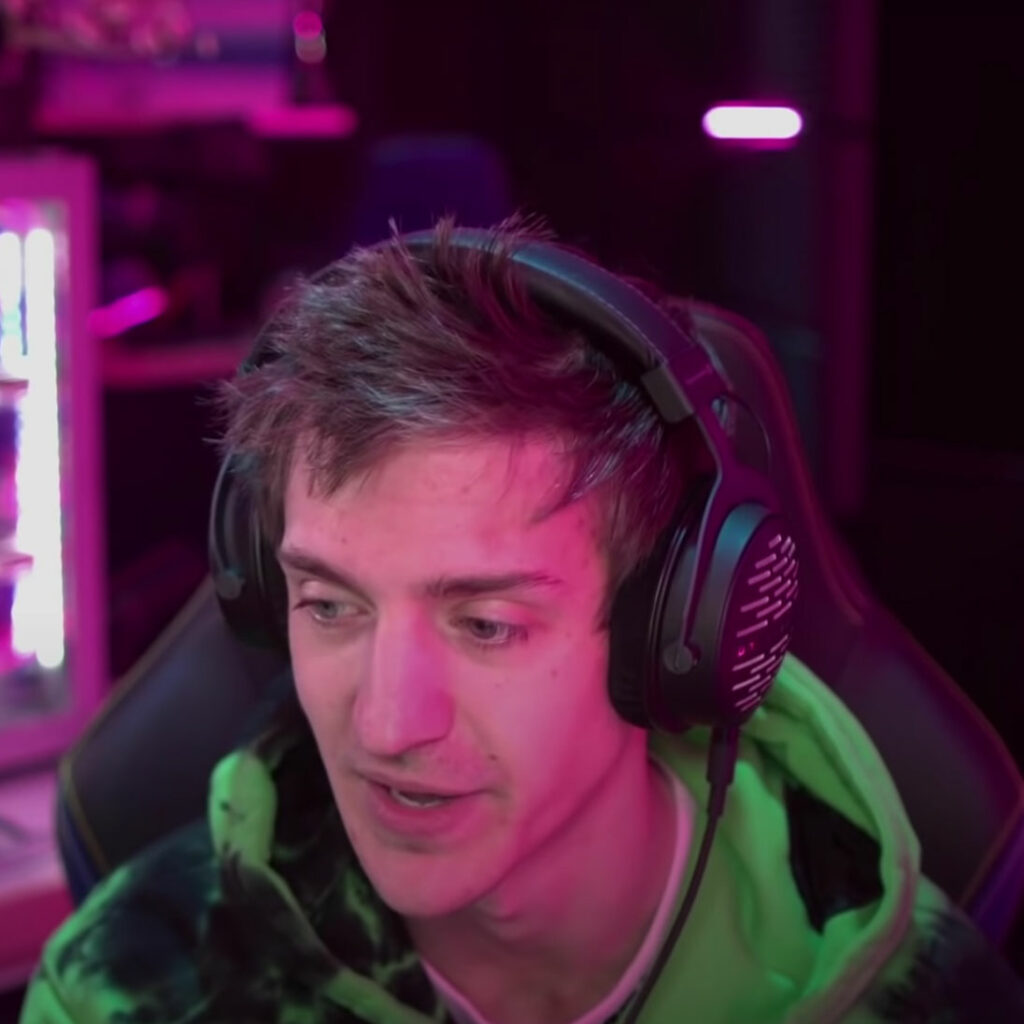 Ninja
Sources