Last Updated on 01/02/2023 by Dean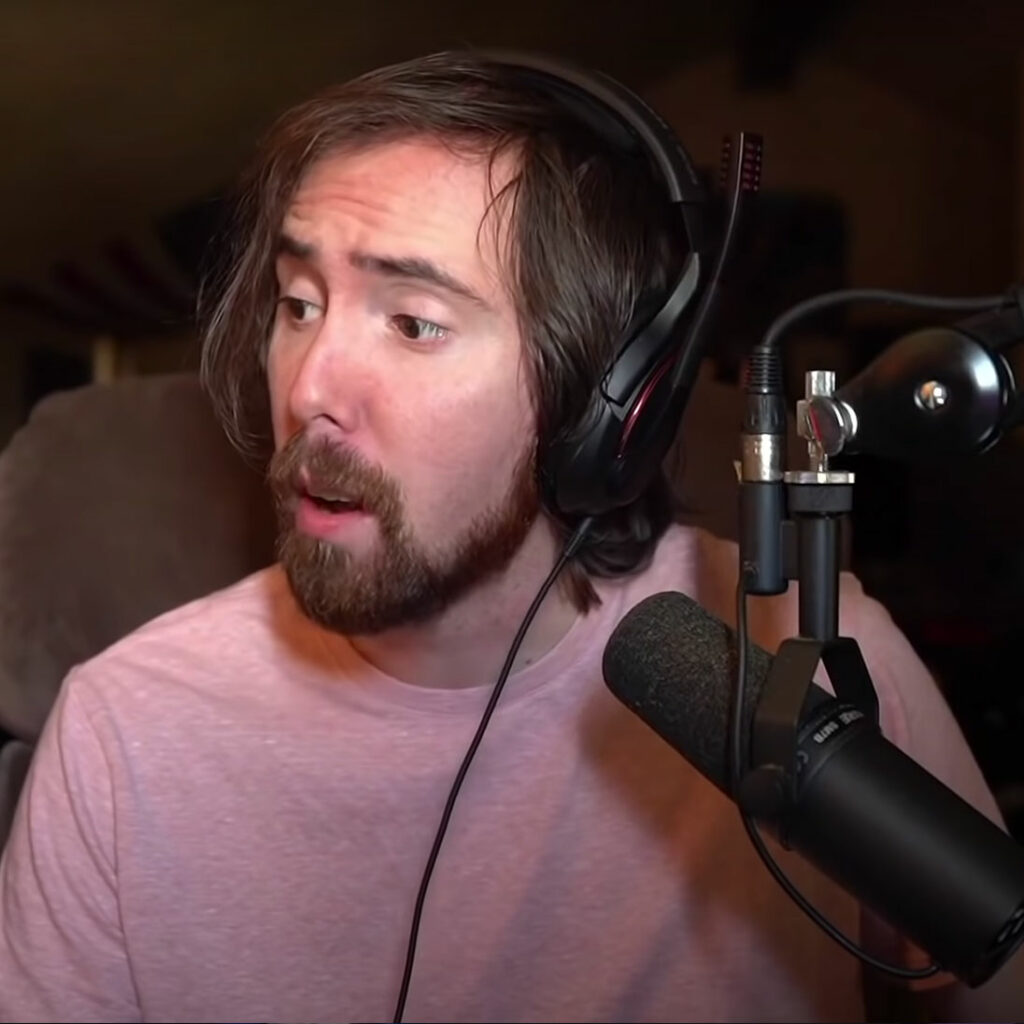 Interested to know what type of gear Asmongold uses in his streaming setup? In this article, we'll take a look at every piece of equipment Asmongold uses (at least the ones we could find!)
Who wouldn't want to copy Asmongold's lovely stream room? Doesn't it look super neat? I've never seen a room that clean.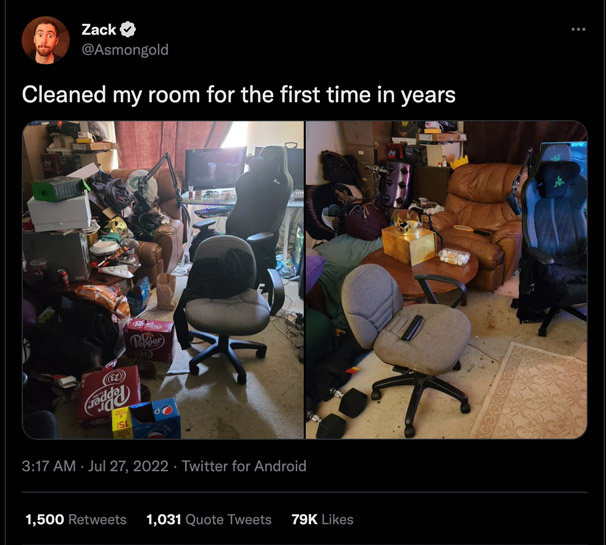 We aim to update our stream setup articles every 3 months, if the info is outdated don't be afraid to contact us and we'll update it!
As an Amazon Associate, I earn from qualifying purchases.
Asmongold's gear list
💰 How much is Asmongold worth? 👉 Check out Asmongold's net worth.
---
What microphone does Asmongold use?
You guessed it… Just like every other streamer on Twitch and beyond, Asmongold uses the Shure SM7B microphone. At this point, Shure might as well rename their microphone to 'streamer mic' because every damn Twitch streamer seems to be obsessed with this thing.
STOP GOOGLING WHAT STREAMERS USE, ITS THE SHURE SM7B OK.
Frustrations aside, this is simply the best microphone on the market. Considering the built quality, it will last a lifetime. It looks clean and makes any streamer sound like a radio host without needing to treat their room.
⚠️ If you want to be like Asmongold (or every other streamer on Twitch) and get a Shure SM7b, know that you will need a mixer as well. The Shure SM7b is an XLR microphone and won't work without an Audio Interface. The most popular choice for streamers is the GOXLR Mini. It's affordable, easy to use, and doesn't take up a lot of space. Additionally, the sliders are super convenient for controlling the audio levels of your live stream.
---
What microphone stand does Asmongold use?
The Shure SM7B comes without any type of stand, so obviously, you'll need a microphone stand to pair it with. The Rode PSA1 is unrivaled in this category, possibly even more popular than the Shure SM7B.
---
What keyboard does Asmongold use?
It is also possible that Asmongold currently uses the Razer Huntsman V2 gaming keyboard as part of his sponsorship with Razer. However, we have yet to see Asmongold reveal this on stream or in any of his youtube videos. For this reason, we assume he is sticking to his old guns.
His peripherals, including his keyboard and mouse were both featured in a recent video where he shows of his desk.
---
What mouse does Asmongold use?
This is an old mouse that is out of stock pretty much anywhere. Steelseries has since made new models that are probably a much better choice but you know Asmongold…
It is also possible that Asmongold currently uses a Razer mouse (e.g. the Razer Deathadder V2) as part of his Razer sponsorship. Since Asmongold rarely shows off his equipment, we cannot be sure he made the switch.
---
What chair does Asmongold use?
Asmongold, and everyone else in OTK, is currently sponsored by Razer. So naturally, they use Razer products in their stream setup.
The Razer Iskur is a gaming chair that has that classic 'racing chair' look like many other chairs in this price category.
Spec-wise, this thing can compete with Secret Labs' current lineup. It has the same 4D armrests, a steel body, and a similar ergonomic lumbar support system.
---
What headset does Asmongold use?
The EPOS I is Sennheisers gaming headset. If you are unfamiliar with Sennheiser, they have been making headsets way longer than your average gaming brand so the sound quality is impressive, to say the least. This headset is a great choice for anyone who likes a wired headset and comes at a fair price point.
Other streamers who favor this headset are Dream and Tarik.
---
💰 Want to know how much Asmongold makes? 💰
We've collected intel on Asmongold's income from Twitch, Youtube, and other sources!
---
If you are unaware, Asmongold is a part owner of a system-building company named StarforgePCs.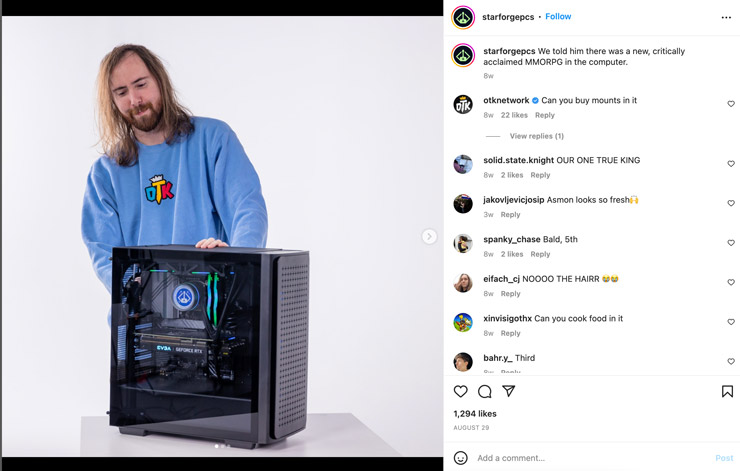 Here is his full pc-build:
Wrap up: Asmongold Stream Setup
That's all the information we found on Asmongold's Streaming Setup. In case something is missing or needs updating, feel free to let us know! We aim to keep these STREAM SETUP articles as updated as possible.
Check out our other streaming equipment articles below or continue reading more of your favorite streamers' setups.
Best Streaming Equipment in 2022
Are you reading this article because you're looking to upgrade your streaming/gaming setup? We got you covered!
In a separate guide, we've collected the best streaming equipment you can find for EVERY budget. Whether you're looking for an entry-level, intermediate, or professional streaming setup, we've done the heavy lifting for you!
You can also navigate some of our buying guides:
More streamer Setups