Last Updated on 02/17/2023 by Dean
| | |
| --- | --- |
| Real Name: | Kyle Giersdorf |
| Nationality: | American |
| Date of Birth | December 30, 2002 |
| Age: | 20 |
| Net Worth: | $2,500,000 USD |
What is Bugha's net worth?
Bugha's estimated net worth is $2,500,000 USD.
How does Bugha make money?
Bugha is a professional Fortnite player who plays for Sentinels.
He is known as one of the highest-earning Fortnite players in the world and is the winner of the 2019 Fortnite World Cup.
Here's a little run-down of how Bugha makes money:
Or [SKIP HERE] to see how much Bugha makes per month.
Bugha has 4.4 million followers on Twitch and makes money through subscription, advertisements, and donations.
Subscriptions
Bugha keeps $2.50 from every subscriber he gets on Twitch.
Advertisements
Bughareceives money from advertisements displayed on his stream. We estimate this to be around $2 per 1000 views.
Donations
Bugha also has a streamlabs tip jar where he receives donations from fans.
[SKIP HERE] to see how much money Bugha makes from Twitch.
On YouTube, Bugha has 3.87 million subscribers. He uploads around 4 times a week and each video gets around 200K views.
On YouTube, you can make money through advertisements displayed on your videos. YouTube will pay between $1 – $4 for every 1000 views in the gaming category depending on the age and location of your viewers.
[SKIP HERE] to see how much money Bugha makes from Youtube.
Bugha has made a grand total of $3,172,261.72 from Fortnite tournaments. (Source)
The large majority of his earnings come from placing first in the 2019 Fortnite World Cup for which he received $3,000,000 dollars.
Bugha earns money from sponsors as well. Sponsors will pay Bugha a monthly fee to feature their products on stream and in his YouTube videos.
It's not public how much Bugha is getting paid monthly by Sentinels but we estimate the amount to be anywhere between $5,000 and $15,000.
Bugha merch can be found on the Sentinels store.
Want to sell your own merch? This article will teach you how!
How much do Twitch streamers make?
Interested to know how much Twitch streamers make? We've covered everything there is to know about the salary of Twitch streamers of every size, whether they are small creators who stream to less than 100 people or top-tier creators on the platform!
---
How much money does Bugha make from Twitch?
Bugha makes an estimated $8,000 per month from streaming on Twitch.
Here's how this adds up:
According to Twitch Tracker, Bugha has 1,749 subscribers on Twitch. Considering every subscriber is worth $2.50 for him, we estimated that Bugha makes $4,327 per month from subscribers on Twitch.
…From Twitch Advertisements
Twitch Tracker also tells us that Bugha had 1,513,048 total views over the last 30 days on his Twitch stream. Considering a $2 CPM, we estimate that Bugha makes $3,026 per month from advertisements on Twitch.
A streamer like Bugha can expect to make $1K – $4K per month in donations.
👉 Learn how to setup donation on Twitch.
How much money does Bugha make from Youtube?
According to Social blade, Bugha has 9.2 million average monthly views on his YouTube channel. Considering a $3 CPM, we estimate that Bugha makes $27,600 per month from YouTube.
How much money does Bugha make per month?
In total, Bugha makes an estimated $35,600 per month from streaming on Twitch and uploading videos to his YouTube channel.
Keep in mind this estimation does not include the money Bugha makes from sponsorships, his salary, merch sales and tournament earnings.
If you include all those, a rough estimation would put his monthly income at 60 thousand dollars per month.
---
How did Bugha get started?
Bugha grew up in a small town in Pennsylvania
He was introduced to Fortnite through his father who enjoyed playing the 'Save the world' gamemode
Bugha started streaming on Twitch in March of 2018. He streamed for a total of 173 days that year and had an average audience of 10 viewers. (source)
Bugha signed with Sentinels in March of 2019.
After signing with Sentinels, Bugha's Twitch audience began to pick up as well hitting an average of 658 viewers in the months following.
On July 28 of 2019, Bugha placed first in the first Fortnite World Cup taking home $3 million dollars in earnings
Succeeding his world cup win, Bugha's Twitch audience exploded and he streamed to an average of 13,765 viewers in the remaining months of the year.
He also saw a peak viewership of 82,288 viewers on August 2nd, when he returned to Twitch after his World Cup victory.
---
More streamer Net Worths
TFUE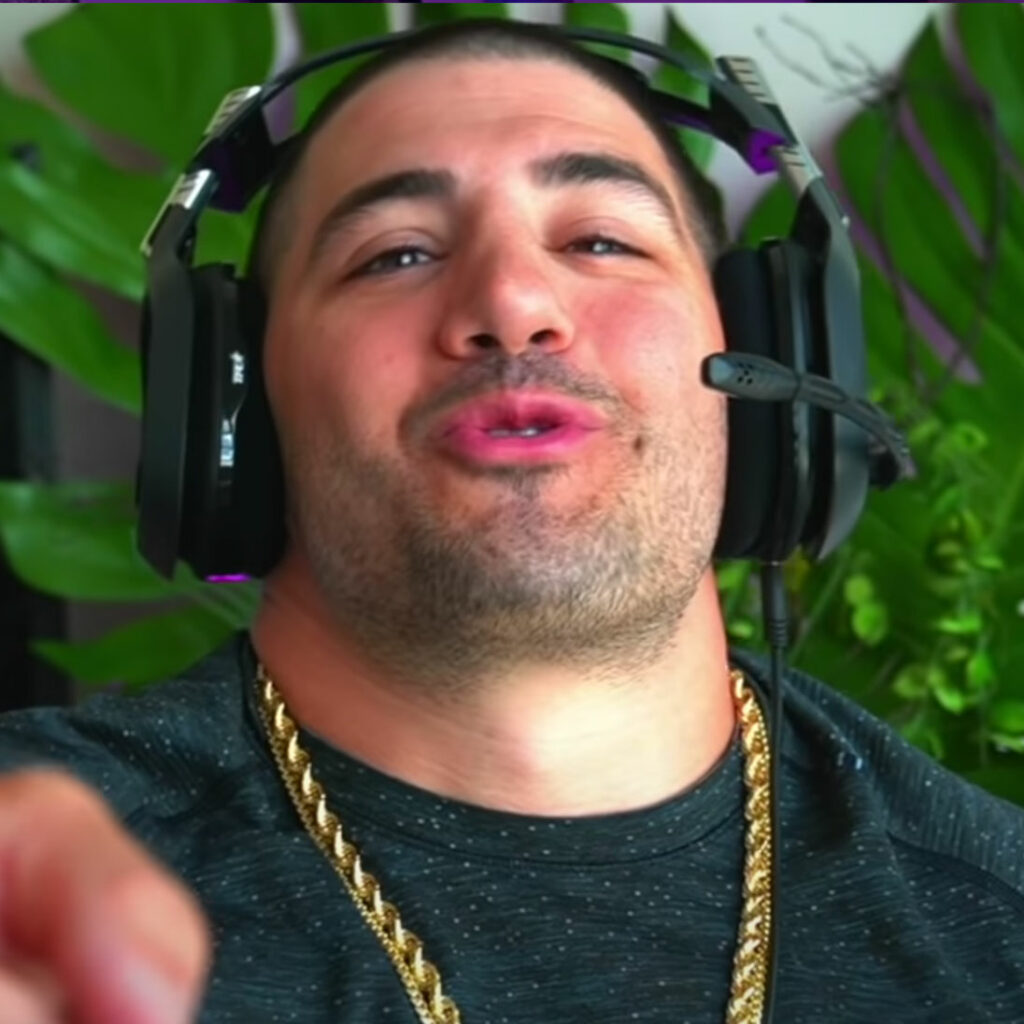 NickMercs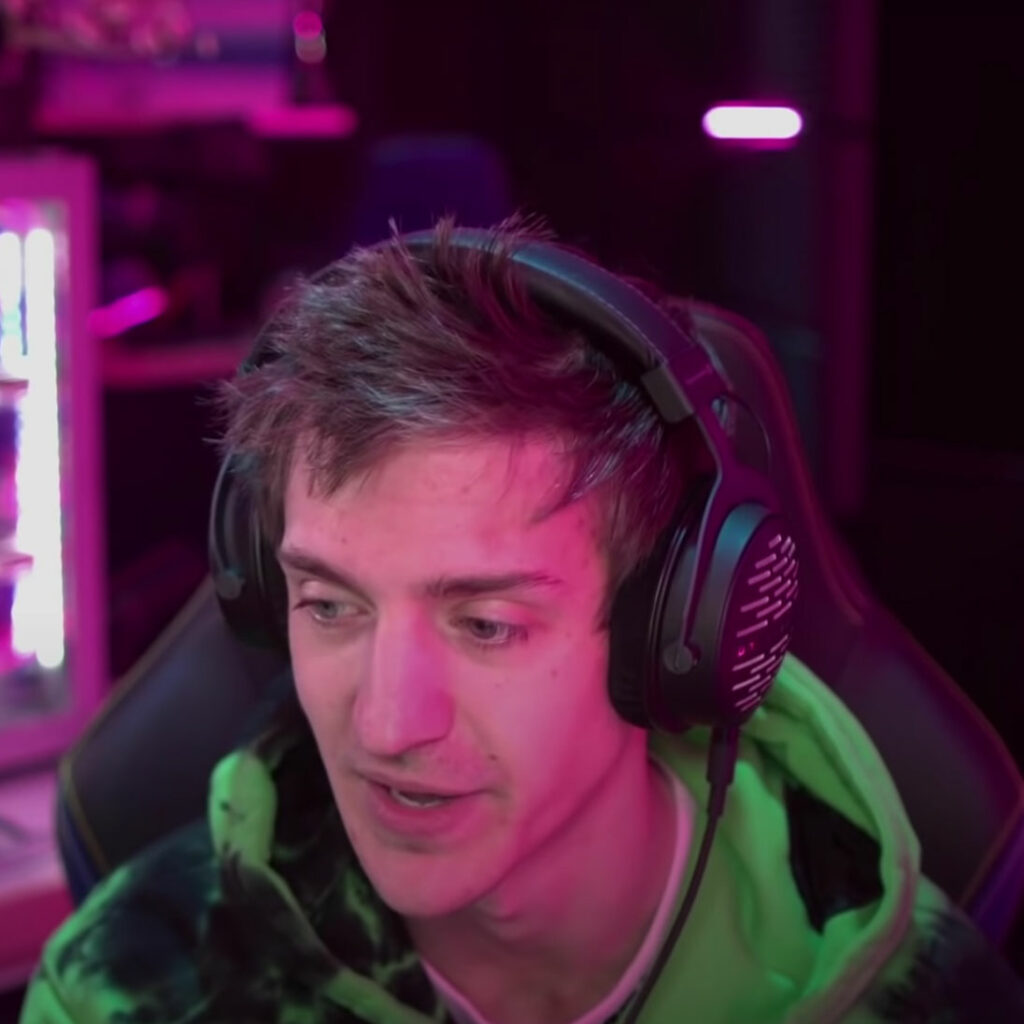 Ninja
---
You might also like
Last Updated on 02/17/2023 by Dean What is Alinity's net worth? Alinity's estimated net worth is $1.4 million. Who is Alinity? Natalia 'Alinity' Mogollon, also known online as 'Alinity Devine'…