Last Updated on 01/02/2023 by Dean
Disguised Toast has an elaborate streaming setup that he uses on a day-to-day basis when he streams on his Facebook Gaming channel.
pc included for scale pic.twitter.com/9gSFbbskLq

— Disguised Toast (@DisguisedToast) July 6, 2020
This article contains every piece of equipment that Disguised Toast uses to create his wildely popular Among us and Heartstone streams.
We aim to update our stream setup articles every 3 months, if the info is outdated don't be afraid to contact us and we'll change it!
As an Amazon Associate, I earn from qualifying purchases.
Which microphone does Disguised Toast use?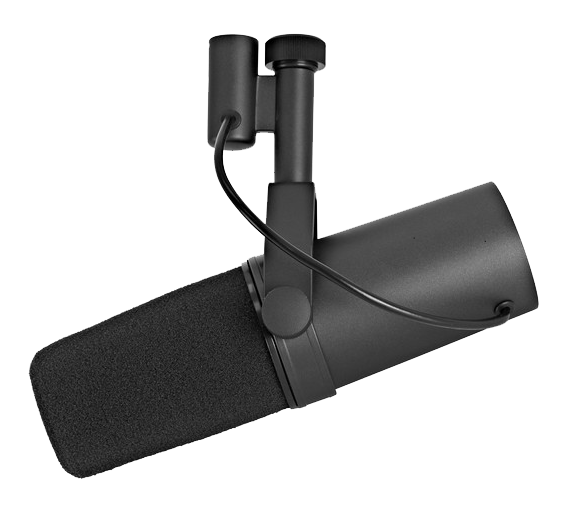 Disguised Toast uses the Shure SM7B
The Shure SM7B has become a staple in the streaming world as the large majority uses this XLR microphone.
Read further: Why every Twitch streamer uses the Shure SM7B
---
Which audio interface/mixer does Disguised Toast use for his microphone?
Toast uses the popular GOXLR Mini audio interface.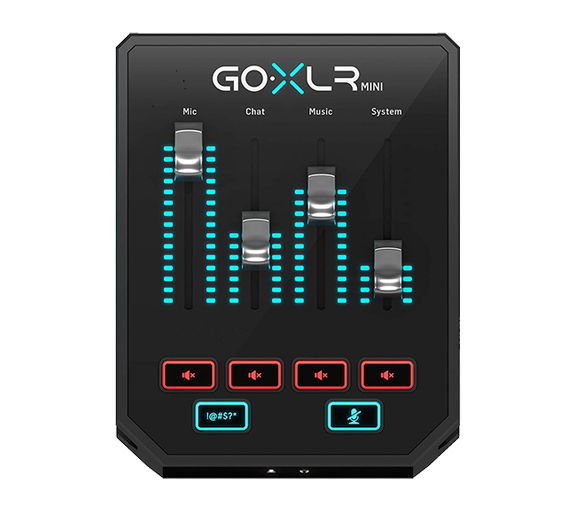 When using an XLR microphone like the Rode Procaster and Shure SM7B, you need an audio interface as well.
For this, Toast uses the popular GOXLR Mini audio interface. The GOXLR mini is a popular brand amongst Twitch streamers who use an XLR microphone in their setup as this is an all-in-one type of solution in an attractive and easy-to-use package.
Most other brands are a little technical and confusing so the TC-Helicon GOXLR is dominating the current live streaming market.
The GOXLR comes with an integrated MIDAS preamplifier meaning you don't need a cloudlifter.
Read also: GOXLR vs GOXLR mini which is best for live streamers
---
Which webcam does Disguised Toast use?
Disguised Toast uses the Logitech C920 Pro webcam as part of his streaming setup.
The C920 Pro webcam delivers 1080p at 30fps. The webcam offers a 78-degree field of view and comes with HD auto light correction and dual mics for clear stereo sound (obviously, toast doesn't use the built-in microphone).
The Logitech C920 webcam is popular amongst streamers due to its HD video quality yet affordable price tag.
---
Which headset does Disguised Toast use?
Disguised Toast uses the HyperX Cloud Orbit Gaming Headset as part of his streaming setup.
The HyperX Cloud Orbit lives up to its name and comes with Audeze™ planar magnetic drivers to hear sounds with breathtaking clarity. It features 3D audio technology for a realistic and accurate sound localisation.
This aesthetic headset also features head tracking technology which tracks your head movements to provide total immersion in your games.
It comes with onboard audio and mic controls where you can change the 3D settings, mute your microphone and more. The microphone provides noise-cancellation and is detachable as well.
This gaming headset works on every gaming device, be it a PC, PS4, Xbox One or Mobile device and comes with the required cables in the box.
---
Which gaming chair does Disguised Toast use?
Disguised Toast uses Secret Lab Omega as part of his streaming setup.
He is frequently seen sitting in different types of regular office chairs as well though.
The Secret Lab Omega is a very comfortable chair designed for gamers with many customization options. They often do design collaborations with esports orgs and tv shows like Game of Thrones so you have many different designs to pick from!
The Secret Lab Omega comes with a memory foam head pillow and a memory foam lumbar support pillow. The assembly of this chair is quick and easy, it's super comfortable, supports good posture, and is very durable. (I know because I have it myself and love it!) No wonder many gaming streamers use this chair.
Other streamers who use this chair as part of their streaming setup: Lilypichu
---
What platform does Toast Stream on?
Toast is currently streaming on Facebook Gaming as he has an exclusive contract with Facebook. It is rumored that he might soon be switching back to Twitch though!
For example in a recent stream, Sykkuno accidentally spilled some beans and tried to laugh it off. He said "Toast if you clutch this, 10 gifted subs WHEN you come back to Twitch".
to which Valkyrae replied with "Sykkuno…", the awkward silence that followed indicated that Toast might indeed be returning to Twitch whenever his contract with Facebook Gaming ends. Thought this is just a rumor of course.
Other Popular Streaming Setups:
Best Streaming Equipment in 2022
Are you reading this article because you're looking to upgrade your streaming/gaming setup? We got you covered!
In a separate guide, we've collected the best streaming equipment you can find for EVERY budget. Whether you're looking for an entry-level, intermediate, or professional streaming setup, we've done the heavy lifting for you!
You can also navigate some of our buying guides: