Last Updated on 11/14/2022 by Dean
Are you experiencing issues with the Twitch verification code (2FA)? Is the Twitch SMS not sending for you? Did you not set up the Authy App? This article contains the solution you seek.
I'm writing this article as I experienced this issue myself and know how frustrating it can be! Luckily, there is a very easy fix that I will explain to you in this article.
Good to know
Many don't know this but Authy is in charge of the SMS service for Twitch. Even if you didn't enable Authy in your Twitch 2FA settings, you still have access to the Authy app through your 2FA phone number.
What to do when you aren't receiving your verification SMS on Twitch
As many times as you may try, sometimes the authorization SMS which you need to log in to your Twitch account just doesn't arrive. This is a common problem with Twitch 2FA. Reasons such as high network traffic and spam filters could prevent you from ever receiving the text.
This can be very frustrating, especially if you promised your audience to go live that day.
Don't fret though, there are plenty of actions you can take to fix Twitch SMS not sending.
Here are some solutions you can try out:
Install Authy App
Use a different phone number
Contact Authy support
Contact your mobile provider
Install the Authy App (best solution)
The best course of action you can take is to install the Authy app for your mobile device and use the app to verify your account login.
⚠️ This solution works for everyone. Even those who have not selected Authy as a 2FA option beforehand.
You can install Authy by looking up 'Authy' on the App Store or Google Play store.
Once installed, provide your phone number. This should be the exact same phone number that you used for Twitch.
Authy will then request that you choose between SMS or Phone call for verification.
Choose SMS first and if that doesn't work, try phone call.
In most cases, the phone call is more likely to work than the SMS.
Once verified, you will be able to use Authy to log in on Twitch instead of your phone number.
Once again, you do NOT have to have installed or enabled Authy for this method to work. The reason Authy works without enabling it first is that the SMS authorization service that Twitch uses is provided by Authy. So whether you enable Authy or not in your Twitch settings, you become part of their network as soon as you enable 2FA.
Use a different phone number
If installing the Authy App didn't work as a solution for you (seriously though, try that first) you can try using a different number entirely.
If you don't have access to another phone number, use that of a friend/relative instead.
You can change your phone number here: https://www.authy.com/phones/change/
This will take you to the Authy website where you can change your old phone number for a new number.
Now I get what you are thinking: "I didn't use Authy, I use Twitch!"
But you have to understand that Twitch uses Authy as a service to handle all incoming texts.
Keep in mind this solution can take between 2-4 days so it's not exactly a speedy solution. You should also only use this fix as a last resort if you aren't able to verify your Twitch with your current phone number or the Authy app.
Contact Authy support
If you continue to have issues and aren't receiving your text message with or without the Authy app, you should contact Authy and ask them for a solution.
You can contact Authy here.
You don't want to contact Twitch support because they have nothing to do with the SMS service. They use Authy for this so you are much better off contacting Authy instead of Twitch as they will only refer you.
Authy is in charge of the SMS sending operation for Twitch.
Contact your mobile provider
Sometimes the reason you aren't receiving a text message is not the fault of Twitch or Authy. It could be that your mobile provider does not allow texts from Authy.
This is a common problem among Sprint and T-mobile users in the US.
If you believe this to be the problem, you can try texting 'Allow 78156' to 9999. As advised by Authy themselves.
Alternatively, you can contact the support for your mobile provider and ask whether they are preventing Authy's shortcodes (78156 in the US) from reaching your phone.
FAQ
What to do if I lost access to my phone number for Twitch 2FA?
If you have lost access to the phone number entirely, don't worry, you can change the phone number through the Authy website.
Here is the link to the change form: change Twitch phone number.
The reason you do this through Authy and not Twitch is because Twitch uses Authy as their 2FA service (even when you only enabled SMS messages).
Keep in mind this process will take between 2-4 days.
How to disable Twitch 2FA without code
If you want to disable your Twitch 2FA without your code, you will have to contact Twitch support. Authy holds no power over this process.
Your only option is to contact Twitch and hope you can prove your identity to them.
Want to learn more about streaming on Twitch?
Now that you've regained access to your account, you should check out our other guides which will help you get started on Twitch, grow on Twitch, build an audience, and more!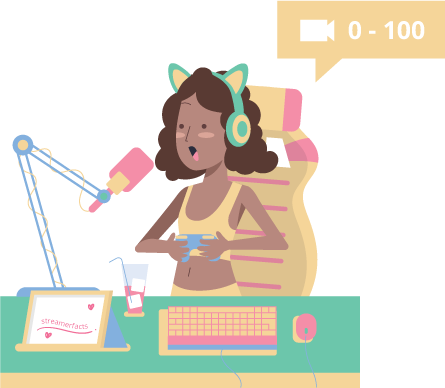 Our guides cater to all levels of streamers. You can start off from 0 or pick up on your way to make Partner! 🏆