Last Updated on 01/02/2023 by Dean
This is a comprehensive guide on how to make money on Twitch.
Do you want to know how to maximize profits from your Twitch channel? How you can make money without being a partner or affiliate? How you can earn beyond subscriptions and advertisements? This guide will help you out.
Make yourself a cup of coffee, get comfy and let's make that streamer money!
How do Twitch Streamers make money?
Twitch Affiliate and Partners make money through:
Subscriptions
Advertisements
Bit donations
But aside from that, Twitch streamers also make money from other sources such as:
How to make money on Twitch as a Partner/Affiliate
Twitch has two built-in partnership programs called Twitch Affiliate and Twitch Partner which allow you to monetize your audience through subscriptions and advertisements.
Each partnership level has their own unique requirements:
👉 Twitch Affiliate Requirements
3 concurrent viewers in a 30-day period
7/30 broadcasts days
50 followers
500 total minutes broadcasted over 30 days
👉 Twitch Partner Requirements
75 concurrent viewers in a 30-day period
12/30 broadcast days
25 hours broadcasted over 30 days
While the partner title is seen as more prestigious, it doesn't actually offer any additional earning benefits. How you'll make money once you qualify:
👉 Subscriptions
Fans can subscribe to their favorite Twitch streamer for a monthly fee of $4.99 (tier 1), $9.99 (tier 2) and $24.99 (tier 3).
This gives them access to benefits such as subscriber-only emotes, subscriber-only chats and subscriber-only streams.
As a Twitch affiliate/partner, you will keep 50% of the earnings made from subscriptions. So if you have 100 tier 1 subscribers, you'll make $250 per month.
👉 Advertisements
As a Twitch Affiliate/Partner, you also get to play advertisements on your Twitch stream. You can expect to see around $2 per 1000 viewers on your stream.
Make money with Donations
[NEXT method] [Return to Navigation]
For sure the easiest and most succesful way streamers make money is by setting up a donation jar.
You are really missing out on GOOD money if you do not have this set up already.
Small streamers with just 5 – 20 viewers can expect to earn anywhere from $50 – $300 per month in donations alone!
Here's two ways you can set up a FREE tip jar for your Twitch channel that DOESN'T take any cut from your earnings:
Streamlabs tip jar
The streamlabs tip jar is a quick and easy way to accept PayPal and Credit Card donations on your stream.
Donation alerts included!
Stream Elements tip jar
Almost identical to the Streamlabs tip jar, use whichever platform you prefer!
Read Also: How to Setup Donations on Twitch
Make money with Affiliate Marketing
[NEXT method] [Return to Navigation]
One of the easiest ways to earn a little extra as a Twitch streamer is by promoting products through Affiliate Marketing.
What is Affiliate Marketing?
Affiliate Marketing is an arrangement between you and an online retailer/brand. You promote their product and receive commissions for doing so.
Affiliate Programs used by Twitch streamers
Amazon Associates
Oftentimes, Twitch streamers will list their equipment in their Twitch bio attached to an Amazon Affiliatelink.
3% commission
✔️ Small streamer friendly
G-FUEL Affiliate
G-FUEL is popular among medium to big streamers. These creators can make a pretty penny through their discount code as G-FUEL is already quite popular in the space.
10% commission
❌ Small streamer friendly
Who makes money like this?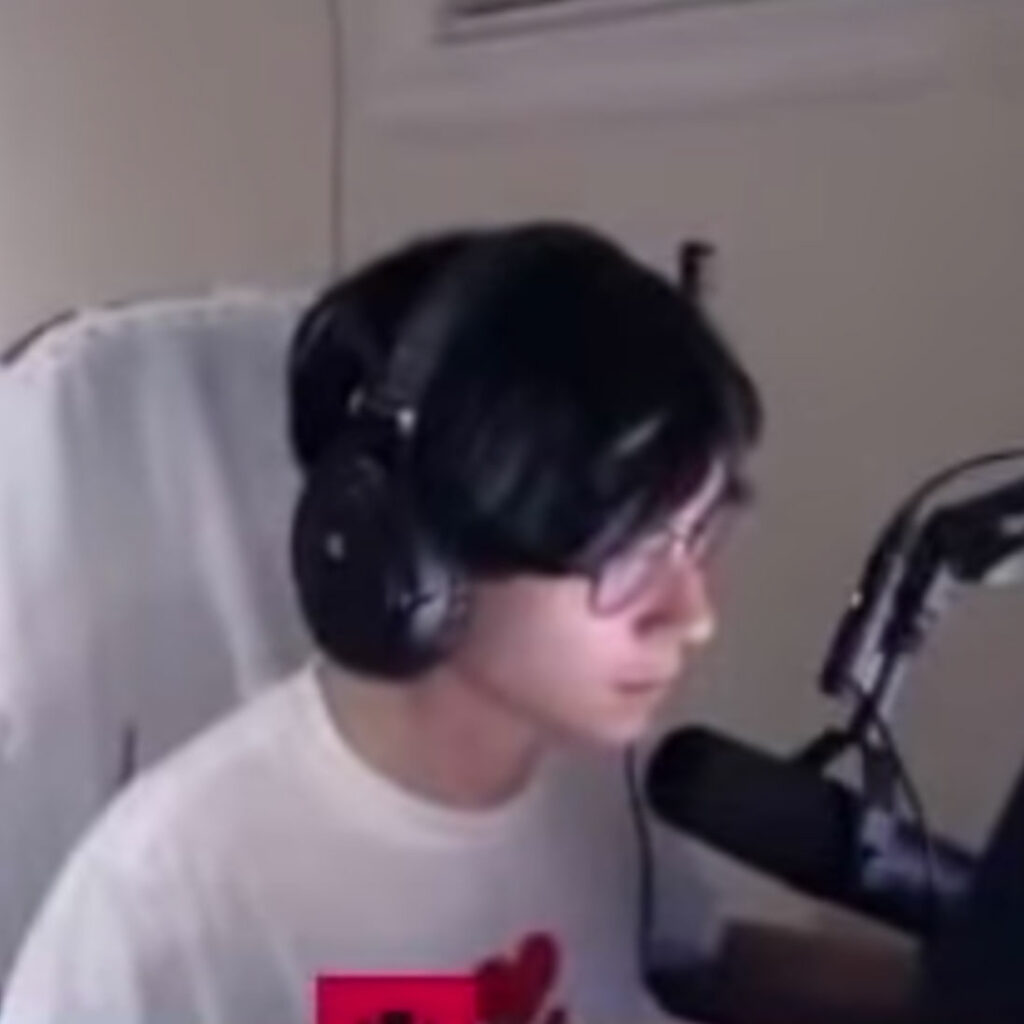 Tenz uses Affiliate Marketing to make some extra cash from his Twitch channel. As many fans want to figure out which equipment TenZ uses, he uses Amazon Affiliate links to inform his viewers and make some money at the same time.
Make money with Sponsorships
[NEXT method] [Return to Navigation]
You don't have to be a big streamer to get a sponsorship, some brands are willing to work with smaller creators as well. As long as you have some kind of audience (50+ average viewers) plenty of brands will be happy to sponsor you!
You could reach out to brands yourself, or utilize a free platform such as Powerstrike to find brands for you.
Powerspike
Powerspike helps streamers, large and small find sponsors for their Twitch stream.
✔️ Small streamer friendly
Who makes money like this?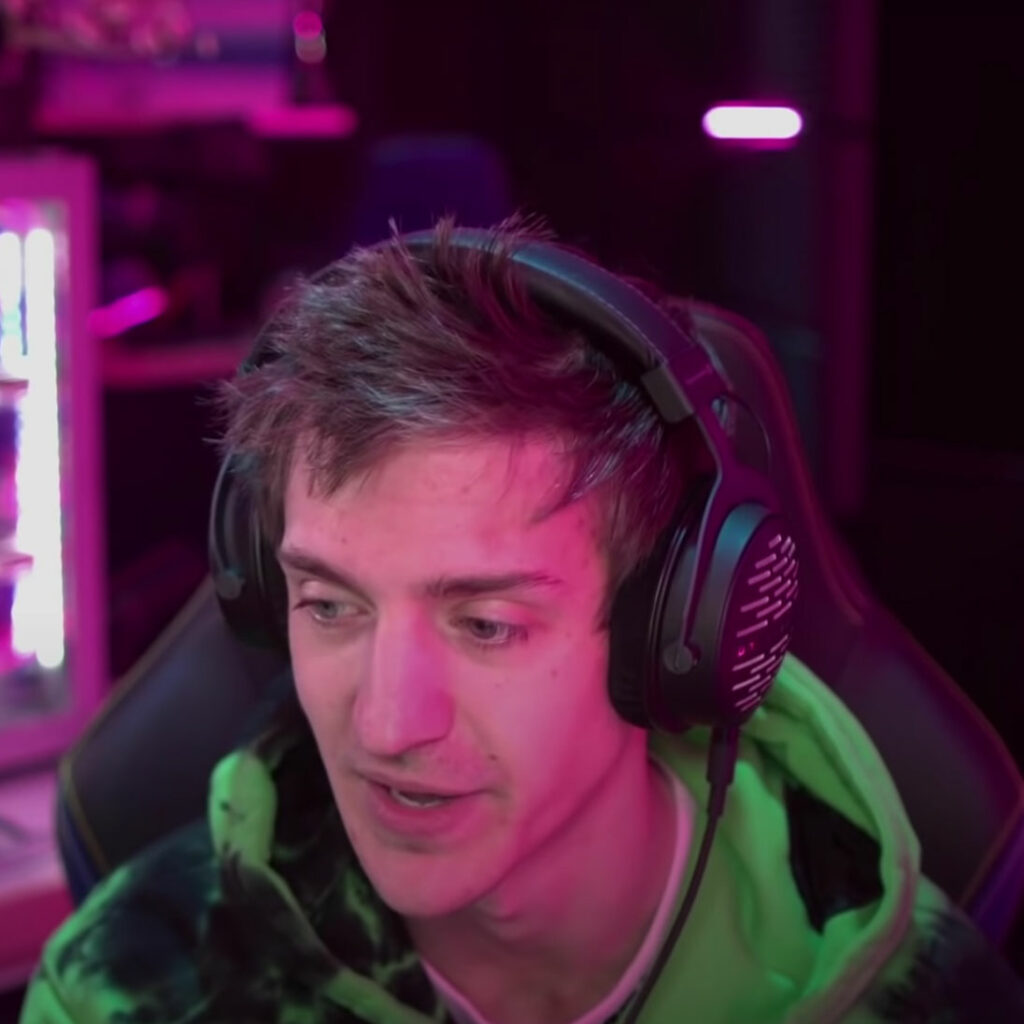 Ninja makes money on Twitch by promoting sponsored products and getting paid for doing so.
👉 Learn more about How to make money on Twitch with sponsorships.
Many creators have different types of skills that can be monetized. Examples are photography, illustrations, coding and cosplaying.
If you have such a skill, you can sign up to a subscription-based service such as Patreon and give fans different levels of access to it!
This is the perfect way to monetize your Twitch audience because they are likely already interested in your talent!
For example if run an artist stream, you can use Patreon to give access to exclusive content, brushes, tutorials and more!
The possibilities are endless and you can charge however much you want.
[NEXT method] [Return to Navigation]
Who makes money like this?
Dream gives access to his Minecraft Plugins through his Patreon account. This way, he can share his plugins with his fans while making some money at the same time.
Make money with Streamer Merch 👕
[NEXT method] [Return to Navigation]
Many Twitch streamers, both big and small, have their own merchandise. This is an AMAZING way to monetize your audience as loyal fans LOVE supporting creators through merch!
What many of us don't realise, is that selling your own merch, is actually very simple!
And it can be done 100% for free!
This is done through a simple process called Print on Demand.
What is Print on Demand?
Print on Demand is a service that allows you to upload your own designs to merchandise such as T-Shirts and hoodies and sell them online. Once someone purchases your merch, the Print on Demand service will ship it to your customers address and you will keep a certain percantage of the sale!
The best Print on Demand services for Twitch Streamers
Teespring
With Teespring, you can get your own merchandise shop online in minutes! Perfect for small Twitch streamers.
100% free
✔️ Small streamer friendly
Stream Elements
Stream Elements is a Print on Demand service that can be fully integrated with your Twitch channel.
100% free
✔️ Small streamer friendly
Who makes money like this?
Drlupo has a DesignByHumans web store to earn some extra money from merchandise sales.
[NEXT method] [Return to Navigation]
YouTube isn't just one of the best places to grow on Twitch, it is also a good place to make money from your audience!
YouTube has different monetization options:
Advertisements
Affiliate Marketing
Sponsorships
On your YouTube videos, you'll get paid a certain amount per 1000 views (usually within the $1 – $4 range) from the advertisements you have on your videos.
But aside from that, you can also promote products from sponsors and add affiliate links in your description!
The majority of medium – big streamers make a significant chunk of money from YouTube advertisements alone, you should definitely not underestimate this platform.
Who makes money like this?
Ludwig uploads highlights from his Twitch streams to his YouTube channel and earns money from YouTube advertisements.
When can you monetize your Twitch stream?
Of course, you will need an audience for 100% of the monetization methods listed here.
If you don't yet have an audience, you are way better off checking out some of our other guides:
Your turn to Monetize your Twitch channel!
I hope you can take away a couple of new methods to make money on Twitch!
Know a method that's not listed here? Let us know in the comments below! 👇
Want to continue reading? These articles are just for you!