Last Updated on 02/17/2023 by Dean
What is Ibai's net worth?
Ibai's estimated net worth is $6 million USD.
How does Ibai make money?
Ibai is a popular Twitch streamer, Youtuber, and internet personality. He is currently ranked #2 on Twitch. Ibai also runs a successful podcast which features celebrity guest and was the organizer and host of the first-ever Balloon World Cup.
Here's a little run-down of how Ibai makes money:
👉💰 Or [SKIP HERE] to see how much Ibai makes per month.
Ibai is a partnered Twitch streamer who makes money through monthly subscribers, on-stream advertisements, and donations.
💰 Subscriptions
Subscribers pay a monthly fee (usually $4.99) to gain access to exclusive benefits such as ad-free watching, subscriber-only emotes, and more.
Many subscribers also use Twitch Prime to subscribe to their favorite creators. This is essentially a free way to get subscriber benefits if you have an Amazon Prime subscription.
Ibai has such a high sub count that he qualifies for Twitch's 70/30 subscriber split. This means he keeps at least $70 or $3.50 per monthly subscriber, including prime subs.
💰 Advertisements
As mentioned earlier, the non-subscriber audience receives on-stream advertisements. Ibai gets paid for running these advertisements. Our estimates base this at around $2 per 1000 views.
Advertisements are hard to track however since the streamer has control over how many advertisements are placed on stream. They actually have an AD button which they can press whenever they please.
💰 Donations
And finally, Ibai makes money from fan donations.
Twitch has a built-in donation system called 'Twitch Bits' which allows viewers to tip their streamer.
👉💰 [SKIP HERE] to see how much money Ibai makes from Twitch.
Most Twitch streamers have a YouTube channel which they use to increase their online exposure. This helps them grow on Twitch. Ibai is no exception and his YouTube channel has a whopping 8.4 million subscribers.
Most of Ibai's videos reach well over 1 million views
Ibai's most popular video has 23 million total views
Aside from exposure, YouTubers also run advertisements on their videos. These advertisements bring in anywhere between $2 – $4 per 1000 viewers by our estimates.
👉💰 [SKIP HERE] to see how much money Ibai makes from Youtube.
Sponsorships & Brand Deals
Streamers often get paid by brands to promote products (apparel, peripherals, drinks, video games, etc).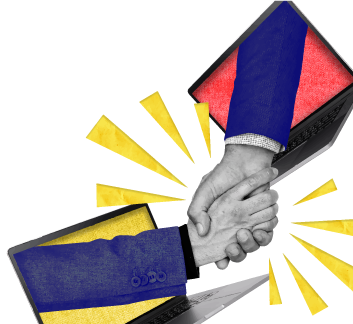 Sponsorships can be a very good earner for streamers but are hard to track and estimate which is why we never include them when we estimate a streamers' monthly earnings.
👉 Learn more about how to get sponsored on Twitch.
Podcast: Charlando Tranquilamente
Ibai is the host of a Podcast named Charlando tranquilamente featuring a wide range of celebrity guests. Examples are: Ronaldinho, Andrés Iniesta, Sergio Ramos, Ed Sheeran, and more.
Through this podcast, Ibai likely makes money through brand deals.
Many popular streamers on Twitch use merch as a way to gain some extra money from their fame. Ibai is an exception and doesn't sell any merch currently.
👉 Learn how to sell your own merch
How much do Twitch streamers make?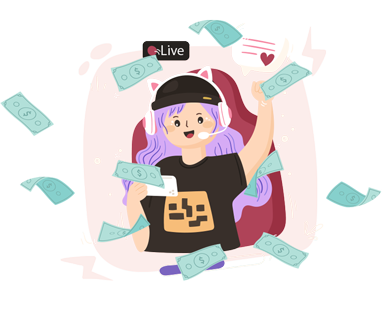 Interested to know how much Twitch streamers make? We've covered everything there is to know about the salary of Twitch streamers of every size, whether they are small creators who stream to less than 100 people or top-tier creators on the platform!
---
How much money does Ibai make from Twitch?
Ibai makes an estimated $198,732 per month from streaming on Twitch.
Here's how this adds up:
Ibai has an average of 47,752 monthly subscribers on his Twitch channel.
Fun fact: 46% of Ibai's subscribers are Twitch Prime Subs.
Knowing that he keeps at least $3.50 per subscriber, we estimate that Ibai makes $167,132 USD per month from subscribers on Twitch.
…From Twitch Advertisements
Each month, Ibai has 15.8 million total viewers on Twitch.
When we consider a $2 CPM, we estimate that Ibai makes $31,600 USD per month from on-stream Advertisements on Twitch.
Source: Twitch Tracker
Since we can't see donation data for streamers, we cannot accurately estimate how much they make from tips.
We estimate that a streamer like Ibai makes $1k to $5k per month from donations.
---
How much money does Ibai make from Youtube?
Ibai has an impressive 83.6 million average monthly views on YouTube.
Considering a $2 CPM, we estimate that Ibai makes an estimated $167,200 USD per month from Advertisements on YouTube.
Source: We use Social Blade to track average video views
---
How much money does Ibai make per month?
Ibai makes an estimated $365k per month from both Twitch and YouTube.
Keep in mind these estimations are solely based on what Ibai makes from Twitch and YouTube through advertisements and subscribers. This does NOT include any money Ibai makes from sponsorships, brand deals, his podcast, investments, and other income sources!
---
How did Ibai get started?
In 2014, at just 19 years old, Ibai's career started as an announcer for League of Legends.
In 2016, Ibai moved to Barcelona to further pursue his career as a LoL announcer.
As a side gig, Ibai started streaming on Twitch.
In 2017 Ibai had 2,962 average viewers on Twitch. He only streamed for a total of 71 days that year.
By 2018, Ibai streamed to an average 8,609 viewers. Just like the year before, he only streamed for a total of 73 days.
In 2019, Ibai became the host of a show called Hoy No Se Sale on Ubeat.tv.
In early 2020, Ibai announced that he would stop being an announcer for League of Legends in order to start focussing on Twitch full-time. He also joined G2 Esports as a content creator.
2020 was a huge year for Ibai as his audience blew up. He streamed for a total of 313 days that year and saw an average 42,689 viewers.
In January of 2021, Ibai left G2 esports to form his own e-sports brand. He also started renting a streaming house with 8 other streamers.
Also in 2021, Ibai started a Podcast called Charlando tranquilamente which translates to 'chatting calmly' in English. The podcast frequently features celebrity guests such as Sergio Ramos, Ronaldinho, and Andrés Iniesta.
In August of 2021, Ibai was invited to Lionel Messi's farewell dinner in Barcelona.
In October of 2021, Ibai organized and hosted the first ever Balloon World Cup with Gerard Piqué.
During 2021, Ibai continued to grow at an un-before-seen pace in the Twitch space. He streamed for a total of 340 days and saw 73,447 average viewers.
In 2022, as of right now, Ibai has an average 102,955 viewers whenever he goes live.
Ibai is currently rank #2 on Twitch Tracker, just behind xQc.
Sources
---
More streamer Net Worths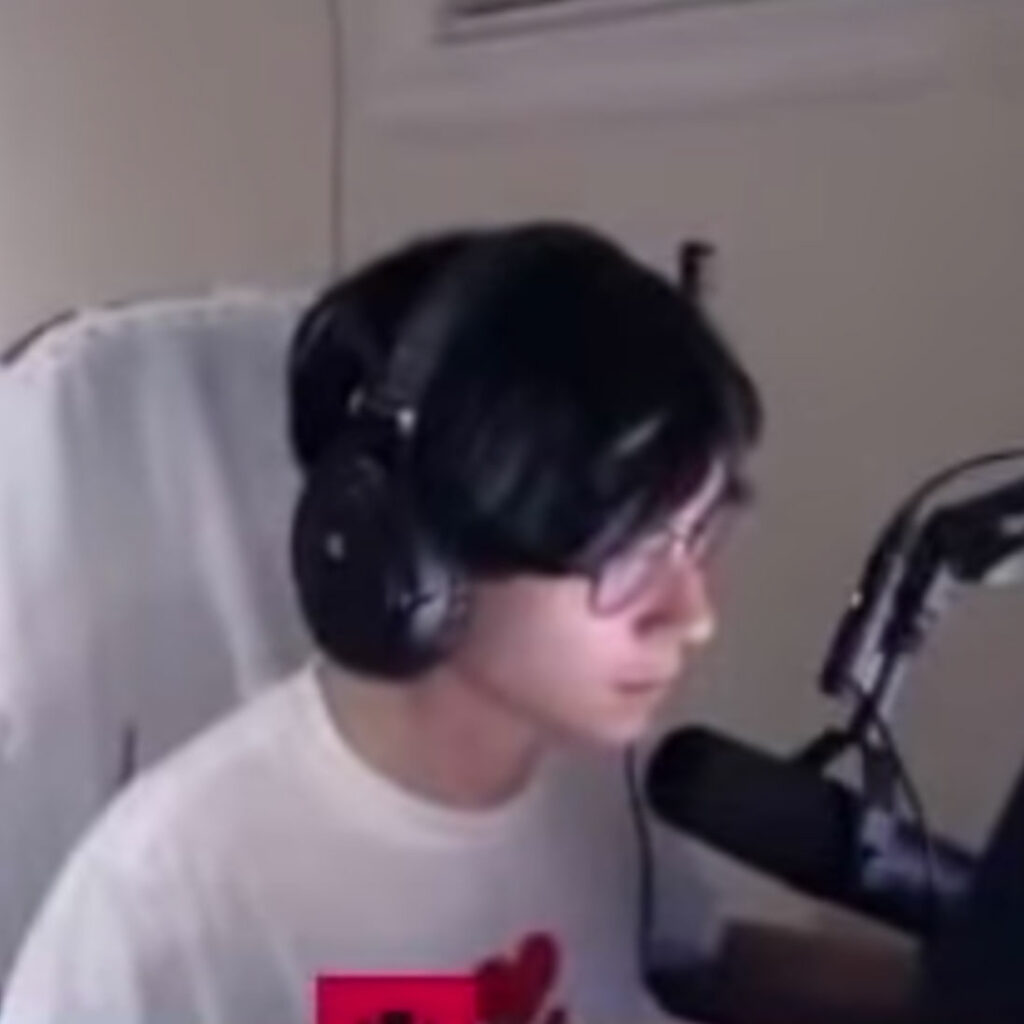 TenZ
Averagejonas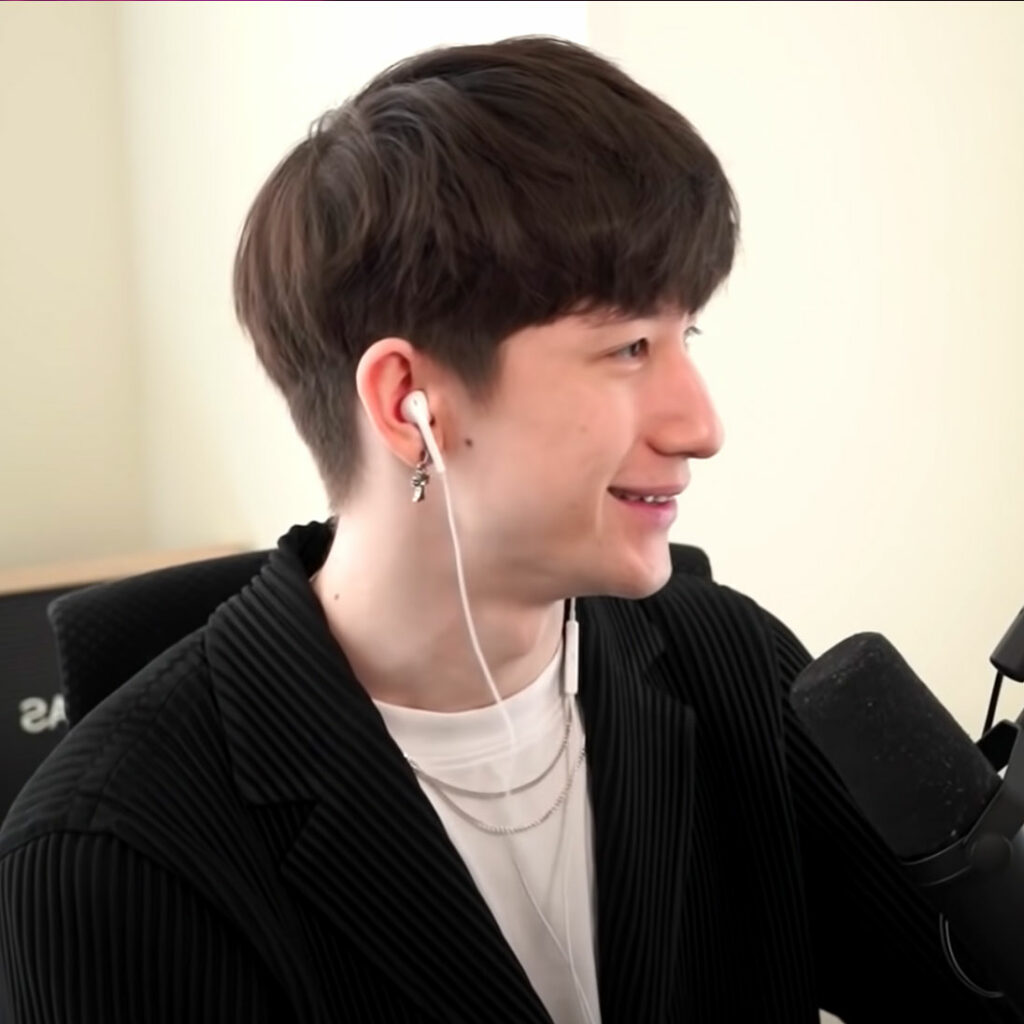 Aceu
---
Want to learn how YOU can stream on Twitch?
At streamerfacts, we have lots of streamer guides available to you!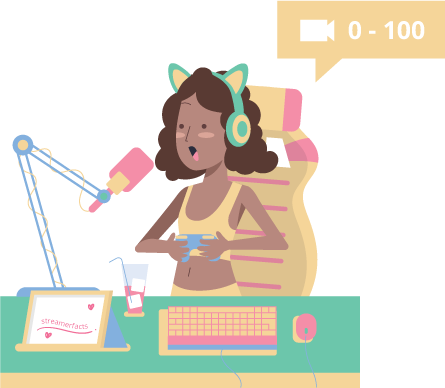 Our guides cater to all levels of streamers. You can start off from 0 or pick up on your way to make Partner! 🏆
---
You might also like
Last Updated on 08/02/2023 by Dean What is Kai Cenat's net worth? Kai Cenat's estimated net worth is $7 million USD. How does Kai Cenat make money? Kai Cenat is…