Last Updated on 01/02/2023 by Dean
Interested to know what type of gear Kyedae uses in her streaming setup? In this article, we'll take a look at every piece of equipment Kyedae uses (at least the ones we could find!)
We aim to update our stream setup articles every 3 months, if the info is outdated don't be afraid to contact us and we'll update it!
As an Amazon Associate, I earn from qualifying purchases.
Going Live!! https://t.co/BUKS7trUCH
•#JBLQuantumCup #JBLPartner pic.twitter.com/tIANpb2s5f

— kyedae🐸 (@kyedae) November 11, 2021
---
What webcam does Kyedae use?
Kyedae uses the Logiteh c922 as a webcam for her Twitch stream
The C922 is one of the most commonly used webcams for streamers. They are cheap, reliable, and of decent quality when combined with a proper lighting setup.
The C922 Pro webcam is an upgrade from the original C920 and delivers 1080p at 30fps. The webcam offers a 78-degree field of view and comes with HD auto light correction and dual mics for clear stereo sound.
Read also: C922 vs C920
---
What microphone does Kyedae use?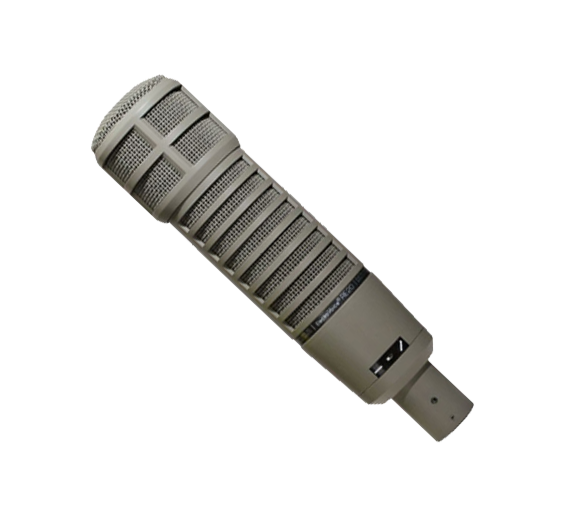 Kyedae uses the Electro Voice RE-20 microphone as part of her stream setup
The Electro-Voice RE-20 microphone is an XLR microphone that is frequently found in radio broadcasting studios due to its amazing audio quality. It's also more expensive than the streamer-favorite the Shure SM7B and reviewers often find that the RE-20 is slightly superior in audio quality compared to the Shure SM7B.
Kyedae has the black version which looks slightly more modern than the original.
Other streamers that use this microphone are Pokimane and Yvonnie.
👉 Find the best budget microphone for your stream setup.
---
What microphone stand does Kyedae use?
Kyedae uses the PSA1 microphone stand by Rode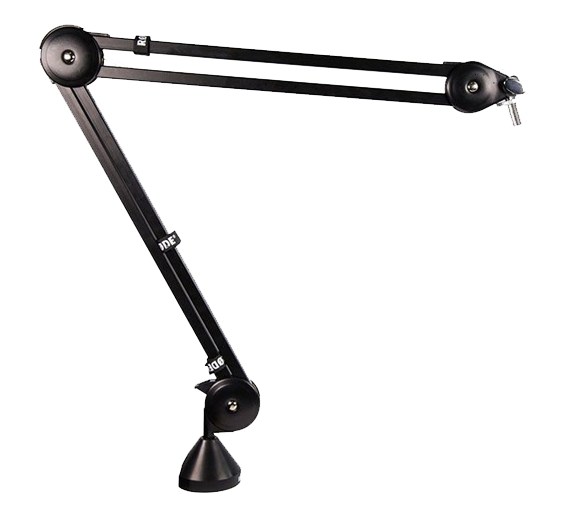 The Rode PSA1 microphone stand is a standard amongst streamers for its reliability and durability in an aesthetic package.
---
What audio interface does Kyedae use?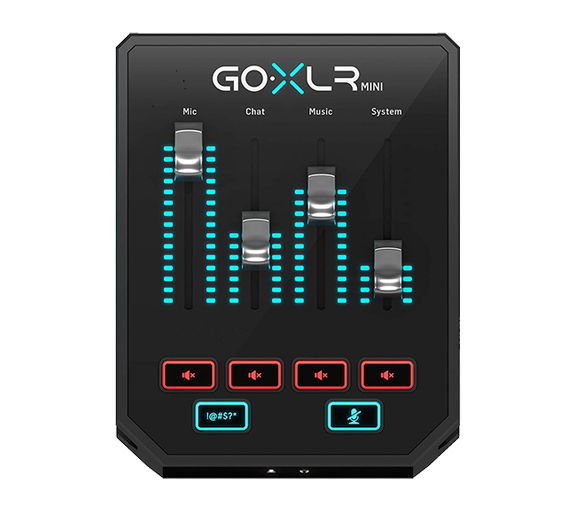 Kyedae uses the GOXLR Mini as an audio interface for her stream setup.
The GOXLR mini is the smaller and cheaper version of the GOXLR which for a while was the most used interface amongst streamers due to its aesthetic design, simplicity, and voice effects.
Since the GOXLR mini came out, many streamers have opted for this model because it's cheaper and takes up a lot less space on your desk.
Read also: GOXLR vs GOXLR Mini
---
What gaming chair does Kyedae use?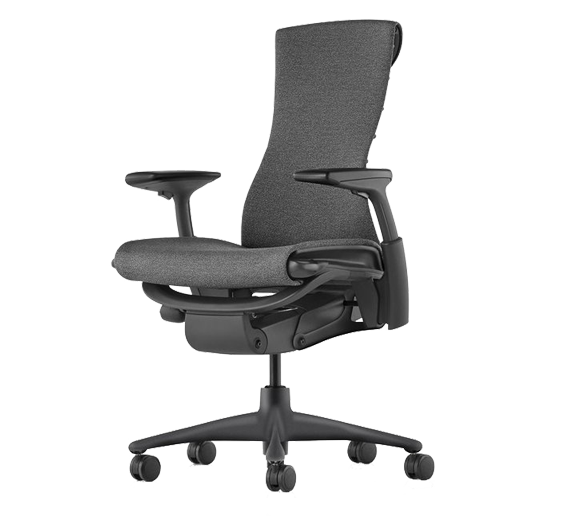 Kyedae uses a Herman Miller Embody chair
Herman Miller chairs are a step-up from your basic gaming chair which usually gives you a lumbar support pillow and calls it a day. The Embody comes with a backfit adjustment that is built to fit your natural spine and adapt to your movement. Of course, all this comes at a massive price point that isn't feasible for a casual streamer.
Other big-time streamers who use Herman Miller Embody chairs are Shroud and xQc.
---
What gaming mouse does Kyedae use?
Kyedae uses a Starlight-12 by Finalmouse as her gaming mouse to play Valorant.
The Starlight-12 is a lightweight, and wireless gaming mouse.
This gaming mouse is beautiful and comes in many different styles, each named after a different greek god. (Kyedae has the Zeus edition)
It comes in two sizes, Kyedae has the small version.
Finalmouse gaming mice come with an impressive industry-leading sensor with a resolution of up to 20,000.
The finalmouse Starlight-12 can only be bought from the official website and is almost always sold out.
---
What headset does Kyedae use?
Kyedae uses a JBL Quantum One headset as part of her stream setup.
The JBL Quantum offers 360 spatial surround sound so you can hear exactly where those footsteps are coming from.
This headset rocks an impressive feature-rich detachable microphone which should suffice for most gamers for giving callouts in games like Valorant.
All around, the JBL Quantum One is an impressive headset for FPS games but comes at a premium price. JBL does have some awesome, cheaper alternatives as well.
JBL is one of Kyedae's current sponsors. 👉 How to get sponsored on Twitch
---
What keyboard does Kyedae use?
Kyedae uses a custom-made keyboard by MilkTeaboards.
The keyboard has GMK peaches and cream keycaps, sakurios silent linear switches and a tofu RGB case.
If you want your own custom keyboard by Milkteaboards, you can request it here.
had the honor of building @k_shymko's custom 65% mechanical keyboard!

specs:
pcb/case: dz67 rev 2 / acrylic tofu65%
switches: sakurios silent linears
stabs: gmk stabs
keycaps: gmk peaches and cream
cable (not shown): gmk peaches and cream themed aviator cable pic.twitter.com/vJB4Re8qPi

— austin (@milkteaboards) January 31, 2021
---
What monitor does Kyedae use?
Kyedae uses the Zowie XL2540 monitor to play Valorant on stream.
The BenQ Zowie XL2540 is the leading FPS monitor used by most Valorant professionals.
This monitor has a refresh rate of 240Hz which can be an absolute game-changer when most Valorant players you find online only play on 60 or 144Hz.
This monitor also has A LOT of versatility in its positioning on the base stand which otherwise almost always requires you to get an external arm.
---
What Mousepad does Kyedae use?
Kyedae uses a HyperX Fury (Large) mousepad
The HyperX Fury is a mouse pad used by many FPS gamers.
Want to see How much Kyedae makes from Twitch?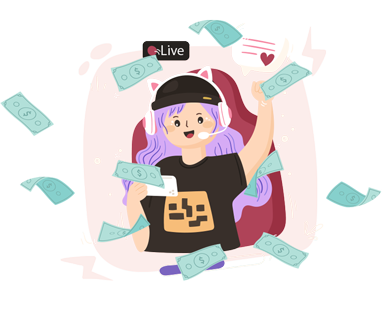 We've collected intel on Kyedae's income from Twitch, Youtube, and other sources!
Recently, TenZ build Kyedae a brand new PC on stream. Here are the specs of her new Gaming PC. Btw, the PC he built for her is a carbon copy of his own gaming PC, in a different color case (white).
What is Kyedae's Sensitivity?
Kyedae has her mouse set to 800 DPI and uses the 0.35 sensitivity on Valorant.
What rank is Kyedae in Valorant?
Kyedae is currently Plat 1 and her peak rank is Plat 3.
Who is Kyedae dating?
Kyedae is dating TenZ, a Valorant professional for Sentinels.
---
Best Streaming Equipment in 2022
Are you reading this article because you're looking to upgrade your streaming/gaming setup? We got you covered!
In a separate guide, we've collected the best streaming equipment you can find for EVERY budget. Whether you're looking for an entry-level, intermediate, or professional streaming setup, we've done the heavy lifting for you!
You can also navigate some of our buying guides:
---
More streamer Setups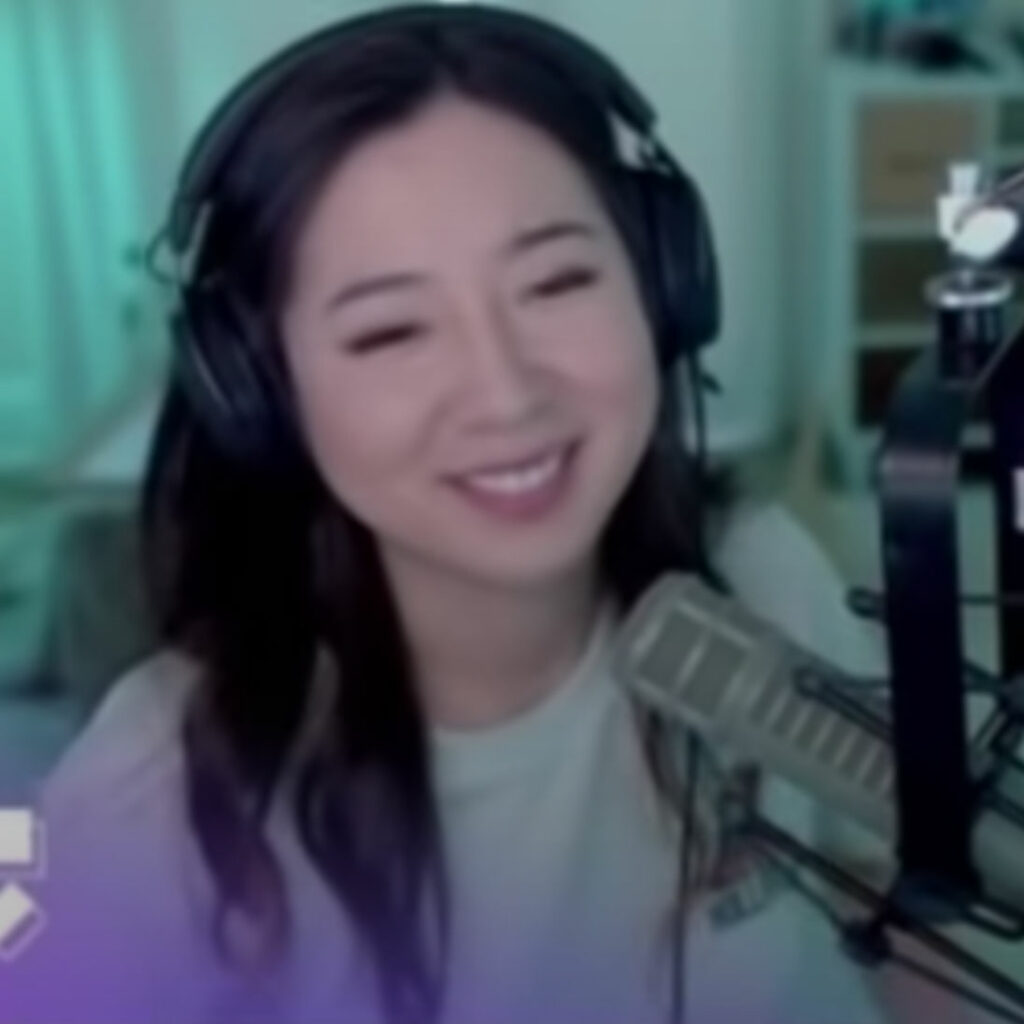 Fuslie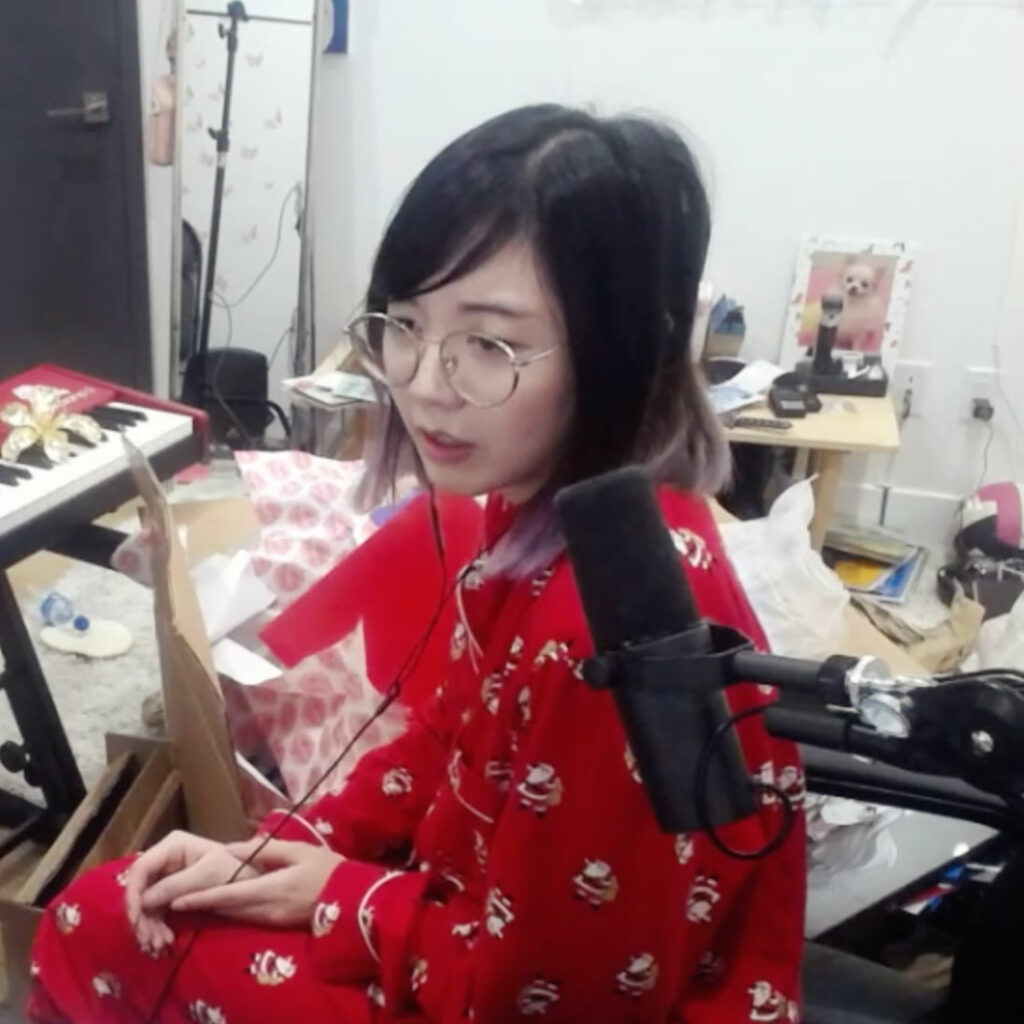 Lilypichu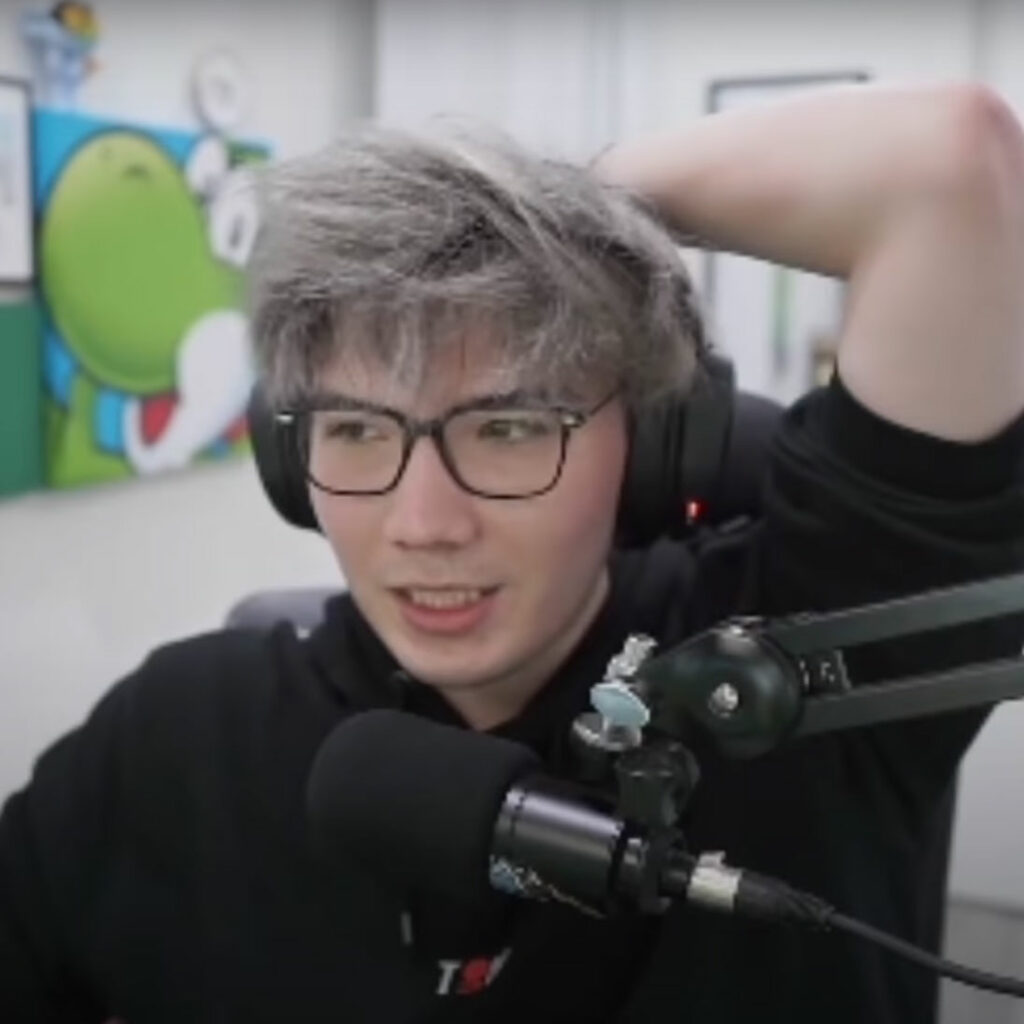 Masayoshi