Last Updated on 01/02/2023 by Dean
Lilypichu has an elaborate streaming setup that she uses on a day-to-day basis when she streams on her Twitch channel.
We won't just look at Lilypichu's gaming setup as she does other things on stream as well such as her drawing streams 'Lilypichu Art Class' and her music streams where she plays the piano and often sings as well.
We've compiled the components of Lilypichu's streaming setup based on the equipment that she lists in her Twitch bio, the equipment that she uses in her videos and streams, and the items listed in her fossabot commands.
We aim to update our stream setup articles every 3 months, if the info is outdated don't be afraid to contact us and we'll change it!
As an Amazon Associate, I earn from qualifying purchases.
Which microphone does Lilypichu use?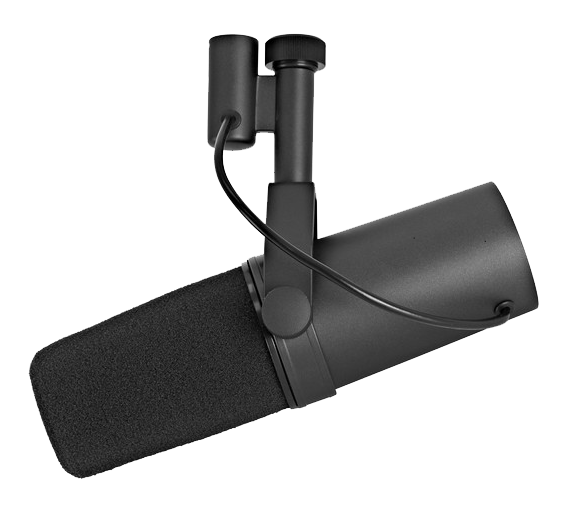 Lilypichu uses the Shure sm7b microphone as part of her stream setup.
The Shure SM7B has become a staple amongst Twitch streamers and Youtubers due to its superior audio quality.
Read further: Why every Twitch streamer uses the Shure SM7B
Lilypichu also has a second microphone the Neumann TLM 103. She seems to alternate between the two on her Twitch streams. The Neumann TLM 103 is far less common amongst streamers as this microphone is very expensive and priced at 3X the price of the Shure SM7B which is already considered an expensive microphone.
---
Which webcam does Lilypichu use?
Lilypichu uses the Logitech c930e webcam as part of her streaming setup.
The C930 is an improved version of the popular Logitech C920.
Lilypichu doesn't use her webcam much anymore though, during video games she doesn't use a facecam and seemingly only uses the webcam during her music streams.
The Logitech C930e is designed as a business meeting webcam by Logitech and delivers 1080p at 30fps. The webcam offers a 90-degree field of view and works well in low-light and harshly backlit environments. It's also capable of H.264 video compression.
---
Which mouse does Lilypichu use?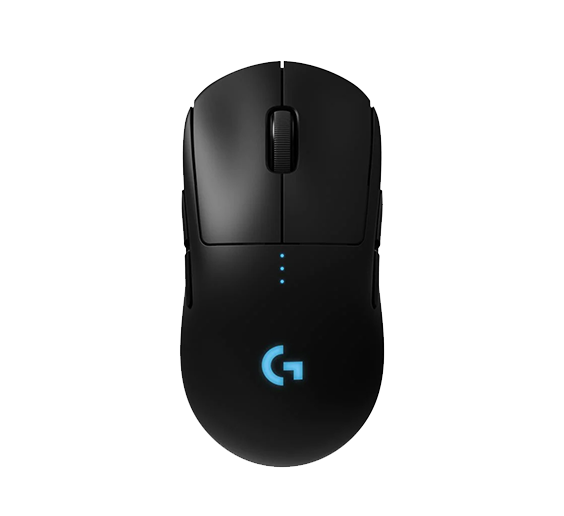 Lilypichu uses the Logitech G Pro Wireless mouse during her Twitch streams.
The mouse is plugged in 24/7 because she lost the USB dongle to make it wireless.
The G Pro Wireless is a professional gaming mouse designed for esports. It's ultra-lightweight at just 80 grams, has an accurate hero 25k sensor and 1ms wireless respond rate. This mouse comes with 4 side buttons in total, 2 on each side.
---
Which keyboard does Lilypichu use?
Lily has two different keyboards that she uses. She has a custom-built Taehatypes mechanical keyboard for everyday use and a HyperX Alloy RGB keyboard that she uses to play video games.
Taehatypes is a brand of luxury mechanical keyboards that made a custom keyboard for lilypichu. The story is that Scarra had one made first and loved it so much that he wanted Lily to have one as well! You can check out her custom keyboard here. The building process has also been fully recorded and published on the Taehatypes youtube channel.
---
Which headset does Lilypichu use?
Lilypichu uses the Sennheiser HD 599 SE headphones as part of her streaming setup.
She doesn't always wear them though and Lily is often seen streaming on Twitch with regular earphones or no headphones at all!
The Sennheiser HD599 SE headphones are popular and features Sennheisers' "Ergonomic acoustic refinement" (E.A.R.) design which channels the audio signal directly into your ears. This headset is used by many audiophiles which is why its no surprise Lily is using it!
---
Which gaming chair does Lilypichu use?
Lilypichu uses the Autonomous ErgoChair Pro
This is an ergonomic luxury office chair that comes with full adjustability, flexible lumbar support and a mesh back for optimum airflow.
Previously Lily had the Secretlab Omega.
---
Which piano does Lilypichu use?
Lilypichu uses the Nord 3 piano.
Lilypichu is known for her lovely music streams where she sings and plays the piano. During these streams, Lilypichu uses the Nord 3 piano.
Sadly Lilypichu dropped the piano and 2 keys aren't working properly anymore, she's getting them fixed though!
She also has a YAMAHA YC88.
---
Which drawing tablet does Lilypichu use?
Lilypichu uses the GAOMON M10K2018 tablet to draw on stream. She claims to not really care about the brand and was just looking for something cheap on Amazon when she purchased this tablet.
She sometimes draws on her iPad Pro 12.9" using procreate as well!
---
What PC does Lilypichu have?
Lilypichu's brand new PC is one she commissioned from her friend and fellow Youtuber KristoferYee. For those unknown to his work, Kristofer is known for his pc builds which he shares on his Youtube channel of 600k and his Twitch stream.
LilyPichu's PC build, took 3 months to make and is completely customized to fit LilyPichu's personal style.
For example, the GPU RGB was changed to say 'stay comfy', the NZXT case is completely covered in cute artwork and the Kraken cooling features Lilypichu's flower logo!
If you want to see this awesome pc game, here's the unboxing in KristoferYee's video.
Lilypichu Computer Case
Lilypichu has the NZXT H710i eATX Computer Case. As I mentioned earlier, the case is completely customized to fit LilyPichu's persona with amazing cover art.
It's no surprise that Kristofer picked this case for Lily's build as NZXT cases are many streamers' go-to. In fact, many Twitch streamers have NZXT as their sponsor.
This case features a patented cable-management system many pc gamers would drool over, a tempered glass side panel for the RGB lovers to go nuts with, Four Aer F120mm fans for optimal airflow, USB C connector, and of course, NZXT's new Smart Device V2.
You can even install your GPU vertically in this case! It's not cheap but it's the dream-case for any streamer.
---
Lilypichu's Motherboard
Lilypichu has the Gigabyte Z490 VISION G Motherboard. This sexy-looking motherboard is part of Gigabyte's vision series which focusses on 'trimming the fat' and essentially getting rid of everything that you don't need.
Now you might think, why would I want a motherboard that doesn't have EVERYTHING? Well, it has everything a streamer, gamer, and content creator might need because this series is designed with content creators like Lilypichu in mind!
---
Lilypichu's CPU
Lilypichu has the Intel Core i9-10900K CPU. This 10-core CPU is an absolute beast and definitely overkill for most gamers but hey, when you have Lilypichu's following, why not get a puppy like this!
This Intel CPU has 10 cores, 20 threads and runs on 3.70Ghz. And yes, Linus actually gave this CPU a good review.
---
Lilypichu's CPU Cooler
Lilypichu has the NZXT Kraken Z63 280mm RGB CPU Water Cooling Kit. And it gets even better, kit displays her logo thanks to its intuitive and fully customizable LED panel. This means you can upload any GIF you want to your case, how cool is that? Well, at least, if you can afford this cooler. 😉
---
Lilypichu's GPU
Lilypichu has the RTX 3080 Graphics Cards in her pc setup. Sadly, we don't know which type of RTX3080 she has in her pc setup as this is not revealed in the video Kristofer put up, or mentioned anywhere by Lily.
---
Other parts of Lilypichu's PC setup:
Other Popular Streaming Setups:
---
Best Streaming Equipment in 2022
Are you reading this article because you're looking to upgrade your streaming/gaming setup? We got you covered!
In a separate guide, we've collected the best streaming equipment you can find for EVERY budget. Whether you're looking for an entry-level, intermediate, or professional streaming setup, we've done the heavy lifting for you!
You can also navigate some of our buying guides: