Last Updated on 01/16/2023 by Dean
Interested to know what type of gear PaymoneyWubby uses in his streaming setup? In this article, we'll take a look at every piece of equipment PaymoneyWubby uses (at least the ones we could find!)
We aim to update our stream setup articles every 3 months, if the info is outdated don't be afraid to contact us and we'll update it!
As an Amazon Associate, I earn from qualifying purchases.
PaymoneyWubby Gear Setup
💰 How much is PaymoneyWubby worth? 👉 Check out PaymoneyWubby's net worth.
What microphone does PaymoneyWubby use?
As a viewer you probably already knew that the black microphone that PaymoneyWubby uses is the Shure SM7B. It is the most popular and most used microphone on Twitch for a reason. The sound quality is phenomenal, it looks great, and it doesn't need a treated room to perform.
Sure it comes at a price tag but this isn't a big deal for big streamers who make a lot of money.
One thing you must know about the Shure SM7B is that this is not your classic plug-and-play microphone. It requires the additional purchases of an Audio Interface (mixer), an XLR cable, and a microphone stand which definitely bumps up its price point.
---
What microphone stand does PaymoneyWubby use?
The Rode PSA1 is the go-to microphone stand among streamers who favor the Shure SM7B microphone. This coveted boom arm is sturdy, built to last, and comes at an acceptable price point.
---
What mixer does PaymoneyWubby use?
I'll be honest, we aren't a hundred percent sure that PaymoneyWubby uses the Scarlet Focusrite 2i2. But he has been heard mentioning he uses a Focusrite mixer. So the Scarlet Focusrite 2i2 is the obvious choice as this is their most popular model and is used by many Twitch streamers.
---
What headset does PaymoneyWubby use?
The Sennheiser HD 650 is designed with audiophiles in mind. This isn't necessarily a gaming headset, but it does boast some phenomenal audio that extends far beyond just gaming. If you're an audiophile looking for a premium headset for, the Sennheiser HD 650 comes highly recommended.
---
What chair does PaymoneyWubby use?
While Herman Miller is primarily known for making high-end chairs primarily seen at big tech companies, they seem to have made their way into the setups of prominent Twitch streamers as of late. The Herman Miller Aeron is a very popular chair known for its built-quality and ergonomic qualities but it comes at a steep price point. Far more expensive than your average gaming chair which already comes at a price point of its own.
---
What webcam does PaymoneyWubby use?
Mirrorless and DSLR cameras are a stable amongst Twitch streamers who want that crispy-clear webcam quality. That's why PaymoneyWubby opts for a Sony Alpha A6000 over a classic webcam.
How does this work? Simple, you hook up your mirrorless camera to an Elgato Camlink which you in turn plug into your PC. From there on out, you can feet your camera output directly into your OBS!
---
What keyboard does PaymoneyWubby use?
PaymoneyWubby likely uses the lord of the rings Dwarvish keyboard
PaymoneyWubby has a bunch of keyboards that have been featured on stream. It's hard to keep up or know which one he is currently using… According to Reddit user FujiFingers, Paymoneywubby is presently using the Lord of the Rings Dwarvish keyboard which he ID'd in PaymoneyWubby's latest stream.
---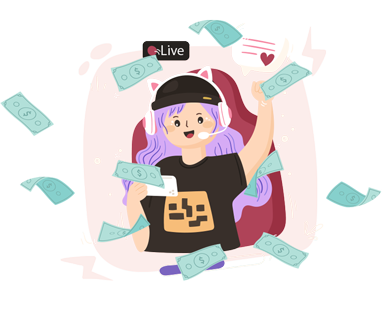 Want to know how much PaymoneyWubby makes?
We've collected intel on PaymoneyWubby's income from Twitch, Youtube, and other sources!
👉 See How much PaymoneyWubby makes per month
---
Wrap up: PaymoneyWubby Stream Setup
That's all we have on PaymoneyWubby's streaming and gaming setup. He makes it quite hard to figure out his peripherals as he is quite private about it. Not even his nightbot mentions any type of gear. Luckily we can gather a lot of data from watching his stream and asking questions on Reddit!
In case something is missing or needs updating, feel free to let us know! We aim to keep these STREAM SETUP articles as updated as possible.
Check out our other streaming equipment articles below or continue reading more of your favorite streamers' setups.
Best Streaming Equipment in 2023
Are you reading this article because you're looking to upgrade your streaming/gaming setup? We got you covered!
In a separate guide, we've collected the best streaming equipment you can find for EVERY budget. Whether you're looking for an entry-level, intermediate, or professional streaming setup, we've done the heavy lifting for you!
You can also navigate some of our buying guides:
More streamer Setups