Last Updated on 01/09/2023 by Dean
Interested to know what type of gear Pestily uses in his streaming setup? In this article, we'll take a look at every piece of equipment Pestily uses (at least the ones we could find!)
We aim to update our stream setup articles every 3 months, if the info is outdated don't be afraid to contact us and we'll update it!
As an Amazon Associate, I earn from qualifying purchases.
Pestily Gear Setup
💰 How much is Pestily worth? 👉 Check out Pestily's net worth.
What microphone does Pestily use?
Rode needs no introduction, if you think Rode, you think of quality microphones. Pestily has a Rode Procaster microphone which is surprisingly affordable. This is a dynamic microphone designed with broadcasting in mind. Thus it undoubtedly makes for a phenomenal product for any livestreamer.
I haven't had the pleasure of using the Procaster myself but at this price point, and being used by some top streamers, it cannot be bad. Do keep in mind though that this is an XLR microphone and needs an Audio Interface to sit in between your microphone and your PC. This is not a plug-and-play USB device!
---
What microphone stand does Pestily use?
Obviously, a Rode microphone should be paired with a Rode boom arm and that is why Pestily decided to get the Rode PSA1. Being the most popular boom arm amongst streamers, the PSA1 is a no-brainer.
---
What mixer does Pestily use?
TC Helicon's GOXLR is a phenomenal Mixer designed with broadcasters in mind. Twitch streamers LOVE this thing. And even if it is a little on the pricey side, the GOXLR mini does the same excellent job for less than half.
Streamers who do shell out a bit extra for the full-size version (like Pestily) do get access to extra bells and whistles such as awesome voice effects.
---
What mouse does Pestily use?
If you're looking to play Escape from Tarkov with similar peripherals as Pestily, you'll have to get the Logitech G903 gaming mouse. This wireless mouse has up to 140 hours of battery life and uses Logitech's coveted 25K hero sensor (the same one that is found in the G Pro Superlight). Compared to the superlight this is a bit of a heavier mouse coming in at 107 grams. So if you prefer a little more weight in your hand, this is the mouse to go with.
This mouse has 7 – 11 programmable buttons so it is good for playing just about any video game at a competitive level.
---
What keyboard does Pestily use?
Pestily clearly prefers the old-school full-length Gaming Keyboard as his preferred keyboard is the Corsair K95. This gaming keyboard has all the bells and whistles you would expect from such a premium peripheral.
Removable palm rest, RGB lighting, full-length keyboard setup, audio wheel, Cherry MX Speed switches, and a premium braided cable. All of this is in a classy and durable aluminum frame.
---
What headset does Pestily use?
Pestily clearly likes fancy headgear as he uses the Beyerdynamic DT 1990 headset. This piece of headgear is not very popular amongst streamers and gamers because they aren't exactly Beyerdynamic's target market. Don't let that scare you off though, this German-made headset boasts eye-watering audio in a classy package.
---
What webcam does Pestily use?
Pestily, like many streamers these days, doesn't use a conventional webcam in his streaming setup. Instead, he went for the Sony A6100 mirrorless camera as his webcam.
How does this work? You have to connect the camera through the Elgato Cam Link. This will turn a fancy mirrorless camera into a webcam that you can use for your stream. This is how top-tier streamers get the crispiest of facecam quality.
---
What monitor does Pestily use?
Pestily has a triple monitor setup and uses three Acer Predator XB271HU monitors.
This 27-inch monitor has a QHD resolution at a refresh rate of 144Hz. Ideal for those looking to play FPS games at a high refresh rate while maintaining insane video quality from their monitors.
---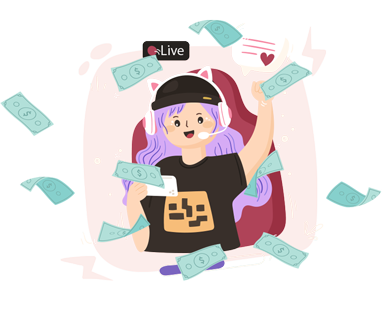 Want to know how much Pestily makes?
We've collected intel on Pestily income from Twitch, Youtube, and other sources!
---
Wrap up: Pestily Stream Setup
That's all the information we found on Pestily Streaming Setup. In case something is missing or needs updating, feel free to let us know! We aim to keep these STREAM SETUP articles as updated as possible.
Check out our other streaming equipment articles below or continue reading more of your favorite streamers' setups.
Best Streaming Equipment in 2022
Are you reading this article because you're looking to upgrade your streaming/gaming setup? We got you covered!
In a separate guide, we've collected the best streaming equipment you can find for EVERY budget. Whether you're looking for an entry-level, intermediate, or professional streaming setup, we've done the heavy lifting for you!
You can also navigate some of our buying guides:
More streamer Setups