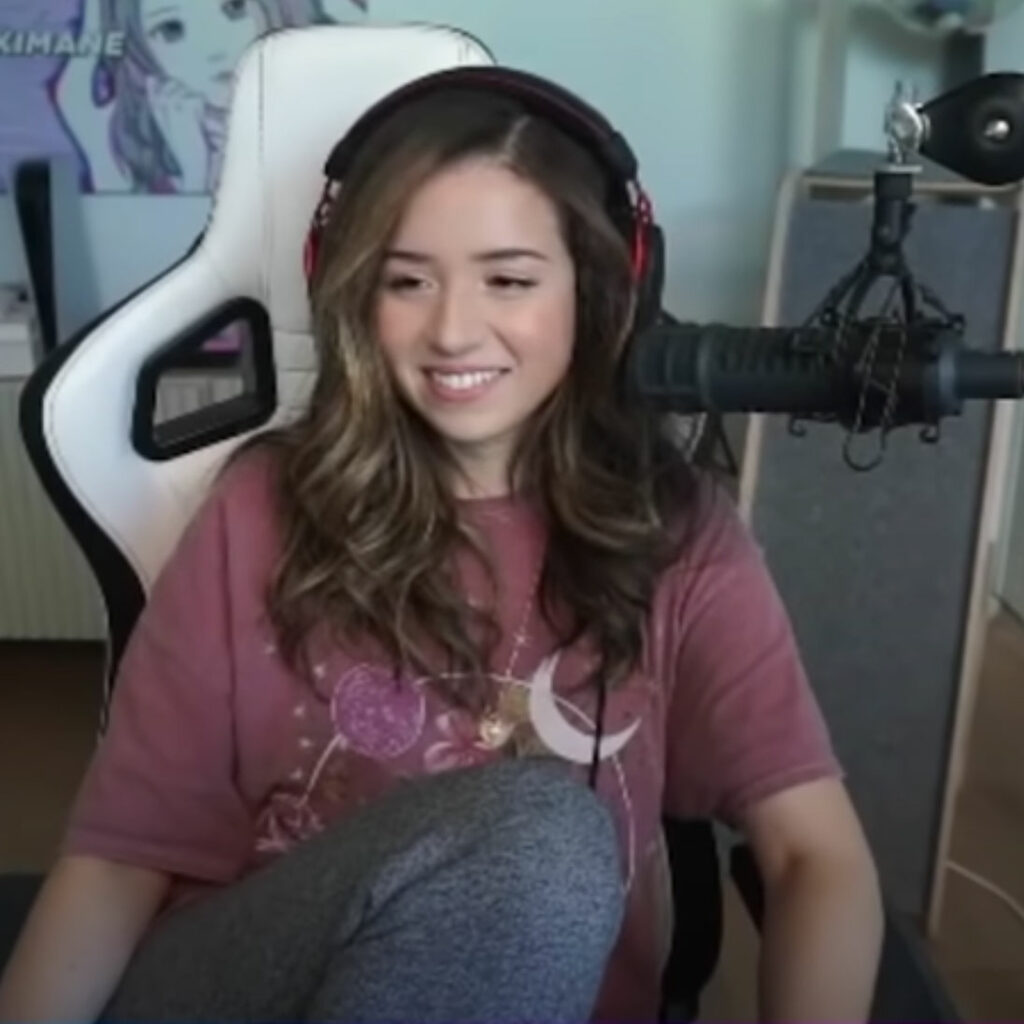 | | |
| --- | --- |
| Real Name: | Imane Anys |
| Nationality: | Morrocan-Canadian |
| Date of Birth | May 14, 1996 |
| Age: | 25 |
| Net Worth: | $3,000,000 USD |
What is Pokimane's net worth?
Pokimane's estimated net worth is $3,000,000 USD.
How does Pokimane make money?
Pokimane is a popular Twitch streamer, YouTube personality, and content creator for OfflineTV.
In 2017 she was named the best streamer of the year during the Shorty Awards and currently, she is considered the most-watched female Twitch streamer and the second most-watched female streamer in the world.
Here's a little run-down of how Pokimane makes money:
Or [SKIP HERE] to see how much Pokimane makes per month.
Pokimane has 9 million followers on her Twitch channel and makes money on Twitch through subscribers, donations and advertisements.
Subscriptions
Pokimane keeps 70% of the earnings she makes from subscribers on Twitch as she is considered a top-tier partner by the platform. This means she takes home $3.50 from every single tier 1 subscriber.
Donations
Pokimane accepts donations but has them capped at $5 each as she says she makes enough from subs on Twitch.
Advertisements
Twitch streamers make an income from advertisements as well. These video advertisements will often play before you enter a stream and can re-appear at any time at the streamer's discretion.
We estimate that streamers make around $2 per 1000 viewers on Twitch.
[SKIP HERE] to see how much money Pokimane makes from Twitch.
Pokimane has 5 different YouTube channels on Twitch. Aside from her main channel (Pokimane), which has 6.7 million subscribers, she also has a secondary channel (PokimaneToo), a VODs channel, a vlog channel (Imane), and an ASMR channel (Poki ASMR).
Across all her channels, Pokimane has around 8 million total subscribers.
On her main channel, Pokimane posts about once per week and every single video gets around 400k views.
[SKIP HERE] to see how much money Pokimane makes from Youtube.
Streamers such as Pokimane often get paid by brands to promote products (apparel, peripherals, drinks, video games, etc).
Sponsorships can be a very good earner for streamers but are hard to track and estimate which is why we never include them when we estimate a streamers' monthly earnings.
Some of her sponsors likely give her commission whenever a product is bought using her link or discount code and other sponsors might pay her to feature their products on stream.
👉 Learn more about how to get sponsored on Twitch.
Pokimane has merch available on her website: pokimerch.com.
Want to sell your own merch? This article will teach you how!
How much do Twitch streamers make?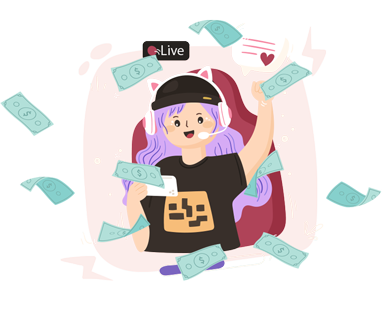 Interested to know how much Twitch streamers make? We've covered everything there is to know about the salary of Twitch streamers of every size, whether they are small creators who stream to less than 100 people or top-tier creators on the platform!
---
How much money does Pokimane make from Twitch?
Pokimane makes an estimated $36,315 per month from streaming on Twitch.
Here's how this adds up:
According to Twitch Tracker, Pokimane has 8,090 subscribers on average on her Twitch channel.
Considering she keeps $3.50 per subscriber, we estimate that Pokimane makes $28,315 per month from subscribers on Twitch.
…From Twitch Advertisements
Pokimane has 4 million monthly viewers on her Twitch streams. She streams 20 days per month and has an average of 19,210 viewers according to Twitch Tracker.
Considering a $2 CPM, we estimate that Pokimane makes $8,000 per month from advertisements on her Twitch channel.
Donations are always difficult to estimate. Pokimane has her donations capped at $5 so she likely doesn't make all that much from donations (and neither does she want to). We estimate it to be around $1000 – $2000 per month.
👉 Learn how to setup donations on Twitch.
How much money does Pokimane make from Youtube?
Across all her YouTube channels (Pokimane, PokimaneToo, Imane, etc), we've found out that Pokimane averages 10 million monthly video views.
Considering a $3 CPM, we estimate that Pokimane averages $30,000 per month from advertisements on her YouTube channel.
We use Social Blade statistics to track how many monthly views Pokimane has.
---
How much money does Pokimane make per month?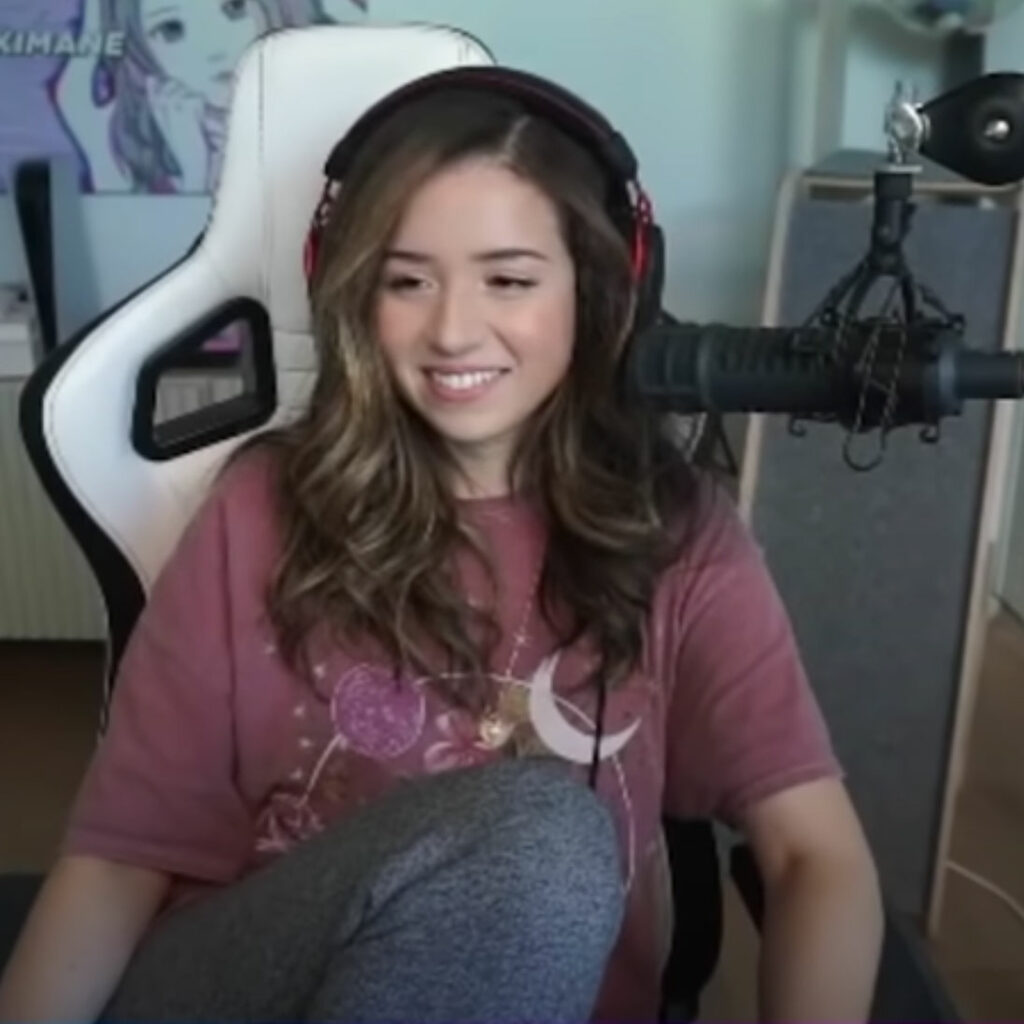 In total, Pokimane makes an average of $66,315 per month from both YouTube and Twitch.
Of course, this estimation does not include any money Pokimane makes from sponsorships, donations, merch sales, and other sources!
---
Want to see Pokimane's Stream Setup?
We've collected intel on every piece of Pokimane's stream setup. Including her microphone, keyboard and her PC specs!
---
How did Pokimane get started?
Pokimane grew up in Morroco but was raised in Quebec, the French speaking part of Canada.
Pokimane started streaming on Twitch in June of 2013.
When Poki first started streaming, she was mainly playing League of Legends and ventured into a variety of other games too. While most Twitch streams were centered around gameplay at the time, Pokimane was one of the first streamers to really bring a personality to the table as well.
Pokimane's first streams were broadcasted from her McMaster University dorm room as she was studying chemical engineering at the time.
In 2014, Pokimane started her YouTube channel and started uploading stream highlights.
Once Pokimane started receiving sponsorship requests in 2015, she realized there was money to be made with streaming and dropped out of college that same year and moved to LA.
While living in LA, Pokimane was one of the first people to join OfflineTV, created by Scarra in 2017. That year, Pokimane was already streaming to 4,424 viewers on average. She became one of the top 100 streamers on the platform because of this and the Shorty Awards named her the best Twitch Streamer of the year.
Twitch isn't the only platform where Pokimane saw success though, in 2017 alone, Pokimane received more than 500,000 subscribers on YouTube.
Poki's viewer count would continue to go up year after year and by 2020, Pokimane streamed an entire year to an average audience of 22,214 viewers.
These days, Pokimane streams to 23,487 viewers on average. Her YouTube channel has a whopping 6.7 million subscribers and she is considered the highest-paid female Twitch streamer
---
More streamer Net Worths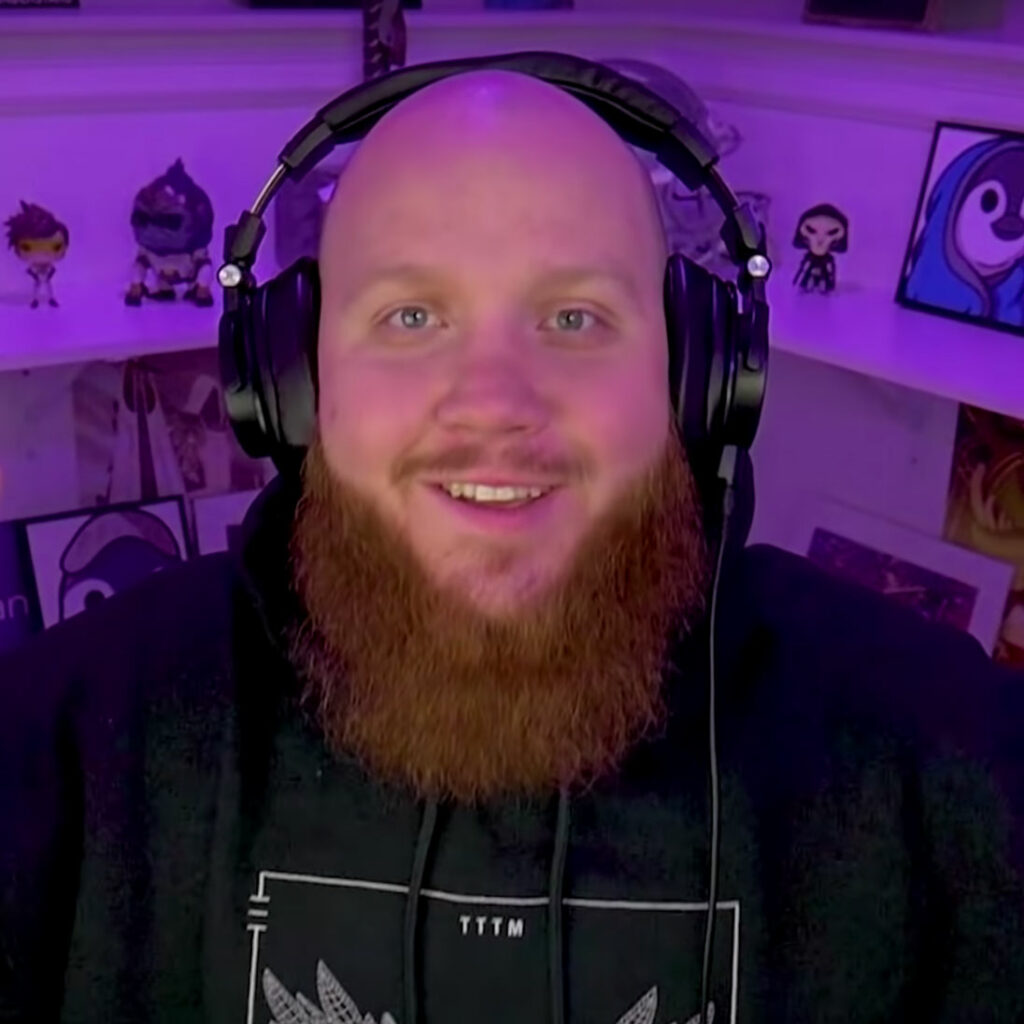 TimTheTatman
Ludwig
xQc
---
Want to learn how YOU can make it on Twitch? (just like Poki?)
At streamerfacts, we have lots of streamer guides available to you! (all of these is free of course)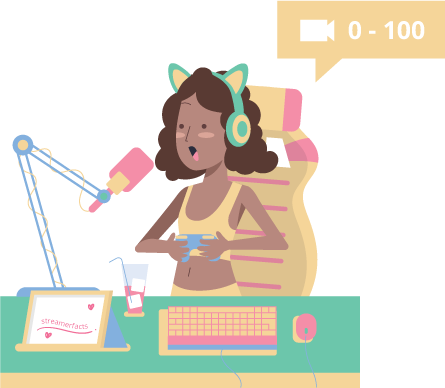 Our guides cater to all levels of streamers. You can start off from 0 or pick up on your way to make Partner! 🏆