Last Updated on 01/02/2023 by Dean
Interested to know what type of gear s0m uses in his streaming setup? In this article, we'll take a look at every piece of equipment s0m uses (at least the ones we could find!)
We aim to update our stream setup articles every 3 months, if the info is outdated don't be afraid to contact us and we'll update it!
As an Amazon Associate, I earn from qualifying purchases.
---
What microphone does S0m use?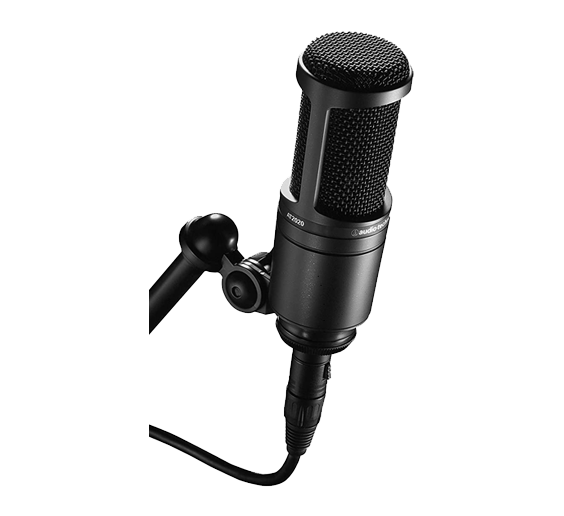 S0m uses the Audio Technica AT2020 as part of his streaming setup
The Audio Technica AT2020 is an affordable and versatile microphone used by streamers of all levels.
It uses a Cardioid Polar Pattern which eliminates unwanted background noise from being picked up. This is a condenser microphone, meaning you will need 48V of Phantom Power to get it to work. A mixer such as a GOXLR will provide that extra phantom power.
All of this comes in a beautiful all-metal body that is built to last. This microphone has been around for a while and you can find a lot of information online about users who have been happily using this mic for many years without a problem.
The AT2020 is the perfect budget microphone for anyone looking to start streaming or streamers looking to upgrade from a regular plug-and-play USB mic.
---
What microphone stand does S0m use?
S0m uses the PSA1 microphone stand by Rode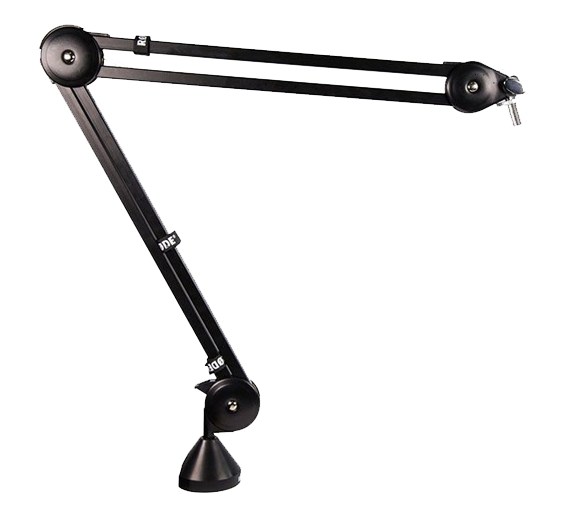 The Rode PSA1 microphone stand is a standard amongst streamers for its reliability and durability in an aesthetic package.
---
What monitor does S0m use?
S0m uses the esports-favorite BenQ Zowie XL2546 gaming monitor as part of his streaming setup
The BenQ ZOWIE XL2546 is a top-tier gaming monitor with a 240Hz refresh rate.
This monitor is designed with FPS games in mind, featuring their very own Dynamic Accuracy technology which reduces blur while playing. No wonder this monitor is used by almost every Valorant/CSGO streamer (with most exceptions being sponsored streamers).
This premium gaming monitor comes with detachable shields on each side to keep you in the game.
The BenQ Zowie monitor is so versatile and adjustable you don't even need a monitor arm to put it in your prevent position. The height-adjustable stand can adjust to any viewing angle you prefer. All in all, the BenQ Zowie XL2546 is one of the best monitors on the market for Valorant if you can afford it (and your PC specs can handle it).
Other streamers who use this monitor are TenZ, Tarik, and Pokimane.
---
What gaming mouse does S0m use?
The Logitech G703 is a wireless gaming mouse with a response time of 1ms. It has a battery life of up to 32 hours and weighs 107 grams.
The G703 comes with a PMW3366 optical sensor built for accurate tracking with ZERO smoothing, filtering, or acceleration on the DPI range.
This mouse has 6 programmable buttons (2 side buttons) and onboard memory as well as a DPI button that allows you to change your DPi on the fly.
In the box, you get the Logitech G703 as well as a LIGHTSPEED™ USB receiver and a detachable charging cable.
The G703 is a good gaming mouse that comes at the same price range as the Logitech G Pro Superlight which we recommend you get over this one due to its superior HERO sensor and weight.
---
What keyboard does S0m use?
Razer Huntsman keyboards come with the brand new Razer Optical Switches which Razer claims to be 30% faster and more durable than any other mechanical switches.
Razer Huntsman keyboards come in different sizes: tenkeyless, mini (60%), and full-size. It's unclear which version S0m has (except that it's black) but being a Valorant PRO he likely either has either the tenkeyless or the mini to allow for more space for his mouse.
The Razer huntsman comes in a premium aluminum construction. Has Doubleshot PBT keycaps and a detachable USB-C cable makes travel to and from tournaments and LAN parties a breeze.
Of course, this wouldn't be a razer keyboard without the Razer Chroma RGB which has 16.8 million colors and combined with Chroma Studio, allows for complete control over your keyboard lights you simply can't find anywhere else.
---
What headset does S0m use?
This is a wired gaming headset with 7.1 surround sound and a durable aluminum frame that is built to withstand daily gaming.
It comes with a detachable noise-canceling microphone and an audio control mixer that lets you activate surround sound, control your microphone and volume.
The headset also features bass adjustment sliders on each side of the ear cups so you can pick between 3 levels of bass.
Aside from PC, the HyperX Cloud Alpha II is also compatible with a PS4 and Xbox One.
---
What gaming chair does S0m use?
DXRacer chairs are designed to look like racing car seats and have the preferred design for many gamers out there.
These chairs are designed with ergonomics in mind and come with a detachable head pillow and lumbar support pillow. The backrest can be reclined from 90 to 135 degrees.
It also features adjustable armrests and a 360 degree swiveled base.
Other streamers who favor this chair are Fuslie and Scarra.
---
What webcam does S0m use?
S0m uses a Logitech Brio as his facecam for his stream setup
The Logitech Brio is known for its high picture quality and wide 90-degree field of view, something you rarely see in a webcam. This makes the streaming background appear bigger than it actually is, kind of like using a wide lens.
On top of the wide field of view, the Logitech Brio is capable of streaming in 4k, but since no one is streaming in 4K yet, that's kind of a lost feature for Twitch streamers.
Another streamer who uses this webcam is xQc.
---
Wrap up: s0m Stream Setup
That's all the information we found on s0m's Streaming Setup. In case something is missing or needs updating, feel free to let us know! We aim to keep these STREAM SETUP articles as updated as possible.
Check out our other streaming equipment articles below or continue reading more of your favorite streamers' setups.
---
Want to see How much S0m makes from Twitch?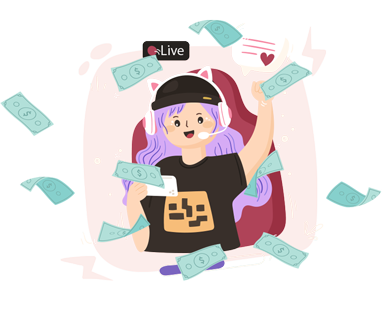 We've collected intel on S0m income from Twitch, Youtube, and other sources!
What is S0m's mouse DPI?
S0m has a mouse DPI of 400.
What sensitivity does S0m have?
S0m plays Valorant on 0.8 sensitivity and 400 DPI.
Best Streaming Equipment in 2022
Are you reading this article because you're looking to upgrade your streaming/gaming setup? We got you covered!
In a separate guide, we've collected the best streaming equipment you can find for EVERY budget. Whether you're looking for an entry-level, intermediate, or professional streaming setup, we've done the heavy lifting for you!
You can also navigate some of our buying guides:
---
More streamer Setups