Last Updated on 02/17/2023 by Dean
| | |
| --- | --- |
| Real Name: | Nicholas |
| Nationality: | American |
| Date of Birth | March 1, 2001 |
| Age: | 21 |
| Net Worth: | $900,000 USD |
What is Sapnap's net worth?
Sapnap's estimated net worth is $900,000 USD.
How does Sapnap make money?
Sapnap is a popular Minecraft personality, Twitch streamer and YouTuber.
Here's a little run-down of how Sapnap makes money:
Or [SKIP HERE] to see how much Sapnap makes per month.
On Twitch, Sapnap has 2.3 million followers and earns money through subscriptions, donations and advertisements.
For every subscription, Sapnap will receive a minimum of $2.50 or 50% of the earnings.
Sapnap accepts donations as well, his fans can donate Twitch bits or use his streamlabs tip jar.
And finally, Sapnap will earn some money from advertisements on Twitch as well. Twitch advertisements are estimated to pay out $10 for every 1000 average viewers.
[SKIP HERE] to see how much money Sapnap makes from Twitch.
Sapnap has a YouTube channel as well with 3.5 million subscribers. On YouTube, Sapnap has no upload schedule and only has 11 total videos at the time of writing. Every single video has at least 2 million views with his most popular video standing at 17 million views currently.
[SKIP HERE] to see how much money Sapnap makes from Youtube.
Sapnap has merchandise for sale in his own shop. In his store, he sells hats, hoodies, and tees.
Want to sell your own merch? This article will teach you how!
How much do Twitch streamers make?
Interested to know how much Twitch streamers make? We've covered everything there is to know about the salary of Twitch streamers of every size, whether they are small creators who stream to less than 100 people or top-tier creators on the platform!
---
How much money does Sapnap make from Twitch?
Sapnap makes an estimated $40,000 per month from streaming on Twitch.
Here's how this adds up:
…From Twitch subscribers
According to Twitch Tracker, Sapnap has 12,000 subscribers on average. Since we know he makes about $2.50 per subscriber, we estimated that Sapnap makes $30,000 per month from Twitch subscribers.
…From Twitch Advertisements
Twitch Tracker tells us that Sapnap had 122,000 average viewers in the last month and was active for 3 out of 30 days. This information tells us that Sapnap likely makes about $1220 per stream or $3660 per month from Twitch advertisements.
…From Donations
Donations are hard to estimate but a streamer the size of Sapnap who streams to more than 100,000 viewers at all times could easily bring in $1000 per stream.
How much money does Sapnap make from Youtube?
According to Social Blade, Sapnap has 5 monthly million video views on his Youtube channel. Considering Youtubers within the industry can make around $1 – $2 per 1000 viewers, we estimate that Sapnap makes anywhere from $5000 to $10,000 per month from his YouTube channel.
How much money does Sapnap make per month?
In total, Sapnap makes an estimated $50,000 per month from streaming on Twitch and uploading highlights to his YouTube channel. This amount could be higher, as Sapnap makes money from his merch and possible sponsorships as well.
---
How did Sapnap get started?
Sapnap started gaming from a very young age
He started playing on the same Minecraft server as GeorgeNotFound and Dream and was the only person on there who wasn't a content creator
Through the popularity of his friends on YouTube and Twitch, and his presence in their streams and YouTube videos, SapNap began to get a fanbase of his own which eventually led him to start streaming on Twitch.
In October of 2019, he started his YouTube channel. He only has 11 videos in total on his YouTube channel but every single video gets millions of views
Due to his exposure, his Twitch grew rapidly as well.
These days, Sapnap has 2.3 million followers on Twitch and while he doesn't go live much, he streams to an average of 117,000 viewers whenever he does.
---
More streamer Net Worths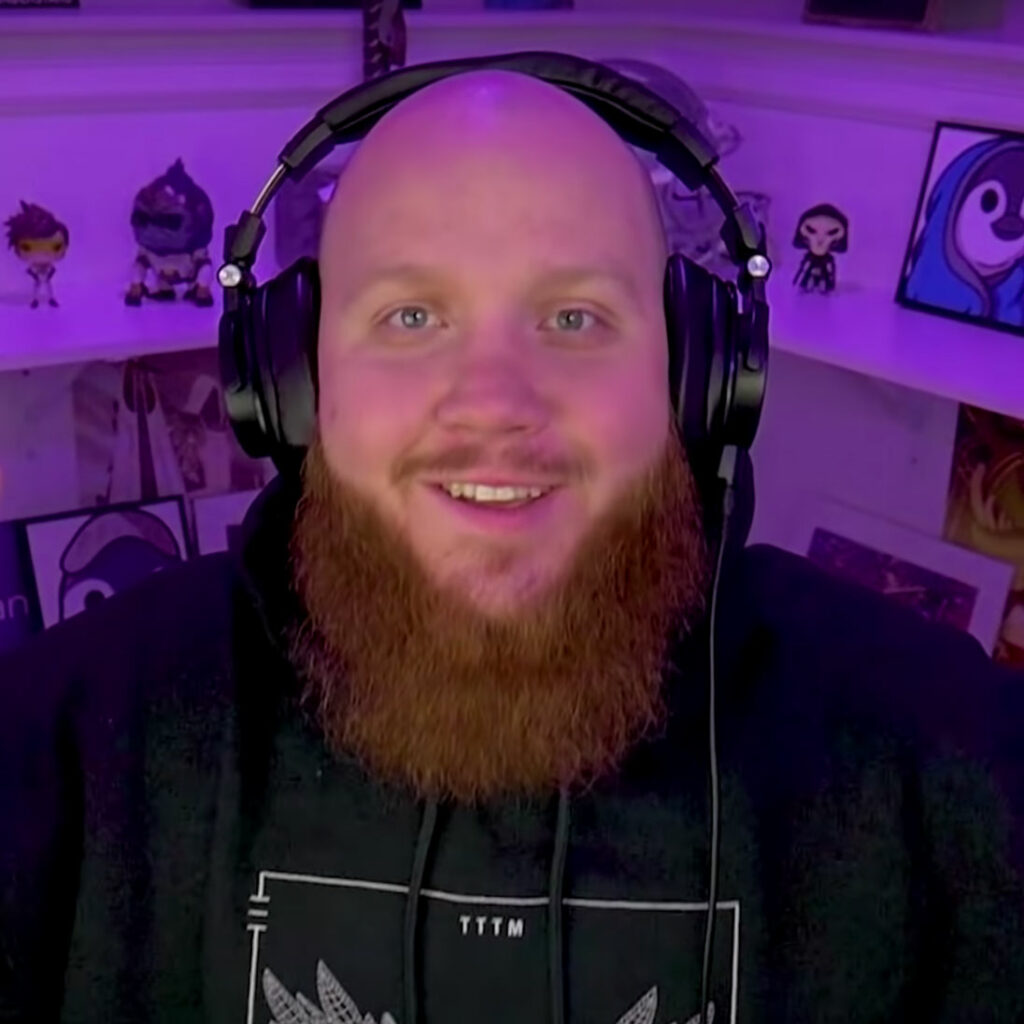 TimTheTatman
Ludwig
xQc
---
You might also like
Last Updated on 08/02/2023 by Dean What is Kai Cenat's net worth? Kai Cenat's estimated net worth is $7 million USD. How does Kai Cenat make money? Kai Cenat is…