Last Updated on 02/17/2023 by Dean
It seems nowadays EVERY Twitch streamer is using the Shure SM7B microphone as part of their stream setup.
And it's not just used by Twitch streamer, Youtubers, and Podcasters use this microphone as well!
If you're unsure what mic this is, it's the sleek black-looking one that is usually attached to a Rode microphone arm. You have 100% seen it before and some of your favorite streamers are likely using it.
But what makes this microphone so popular? And should you get it for your streaming setup? That's what we're looking into in this article.
This article contains affiliate links. We earn from qualifying purchases
Why is the Shure SM7B so popular amongst Twitch streamers, Podcasters and Youtubers?
Well, the first reason, no one can deny that this is a hype microphone. The majority of streamers are using it because the majority of streamers are using it, makes sense right?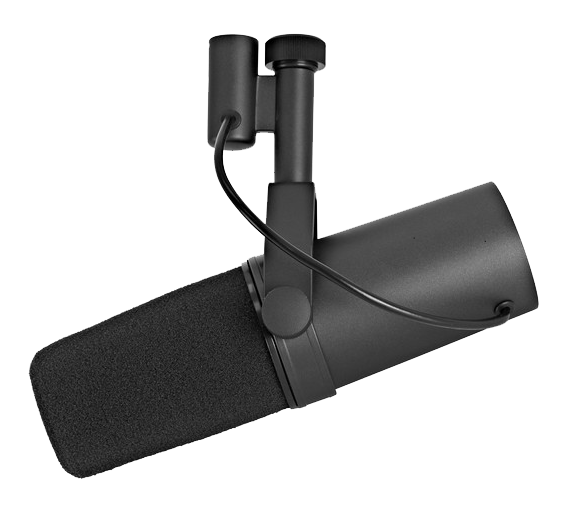 Buying a Shure SM7B is a safe bet as a streamer because you KNOW it's a great microphone that boasts some of the best audio quality out there.
The fact that it's so popular also means that there is a lot of information to find online about this microphone and you won't have any trouble setting it up thanks to the many Youtube tutorials and articles.
Aside from all that, it also just looks really clean and professional!
The second reason is that this is a great ALL-AROUND microphone to use. Most streamers are also Youtubers and oftentimes, they are podcasters as well. Content creators dabble in many different things so why not get an all-around microphone like the Shure SM7B?
And the third reason, the Shure SM7B is an absolute gem for its price point. Yes, it's expensive but you won't find a microphone that sounds better than this one at this price point. (did you know this microphone was used to record Michael Jacksons' thriller?) It even outperforms some microphones that are 2 and 3x more expensive.
So should you get the Shure SM7B…?
Now it may be tempting to buy the Shure SM7B because of the 3 reasons I've mentioned before but don't take out your credit card just yet.
Here are 3 things you should ask yourself BEFORE purchasing this microphone.
First of all, what are you going to use this microphone for? Are you a dedicated Twitch streamer who streams over 20 hours per week, every week? Or are you a casual who just streams every now and then? If you're the latter, you should not get an expensive microphone like the Shure SM7B and pick a cheaper alternative instead.
Second, do you have the budget? If you're certain you will get your use out of this microphone, that still doesn't mean it's the best choice. A Shure SM7B microphone is expensive and you need to purchase other accessories such as an audio interface, Preamp, XLR cables, and so on to get it to work properly. (For the record, the accessories often cost more than the microphone). So if you don't have around $700 – $1000 laying around to drop on a full microphone setup, go for a cheaper alternative.
And third, do you really need it? Sometimes we buy things just because it looks good or we think it will improve something. Sometimes we blame our lack of online growth to equipment. Buying a Shure SM7B isn't going to magically give you more followers or subscribers on Twitch. If you're really worried about your audio quality, which is understandable, there are alternative microphones for just 20% of the price of a full Shure SM7B stream setup.
If you're a dedicated streamer, podcaster, Youtuber, with a big enough budget to purchase a microphone upgrade, and you're sure this isn't an impulse buy or hype-buy, then the Shure SM7B is one of the best purchases you'll ever make.
Which Twitch streamers use the Shure SM7B?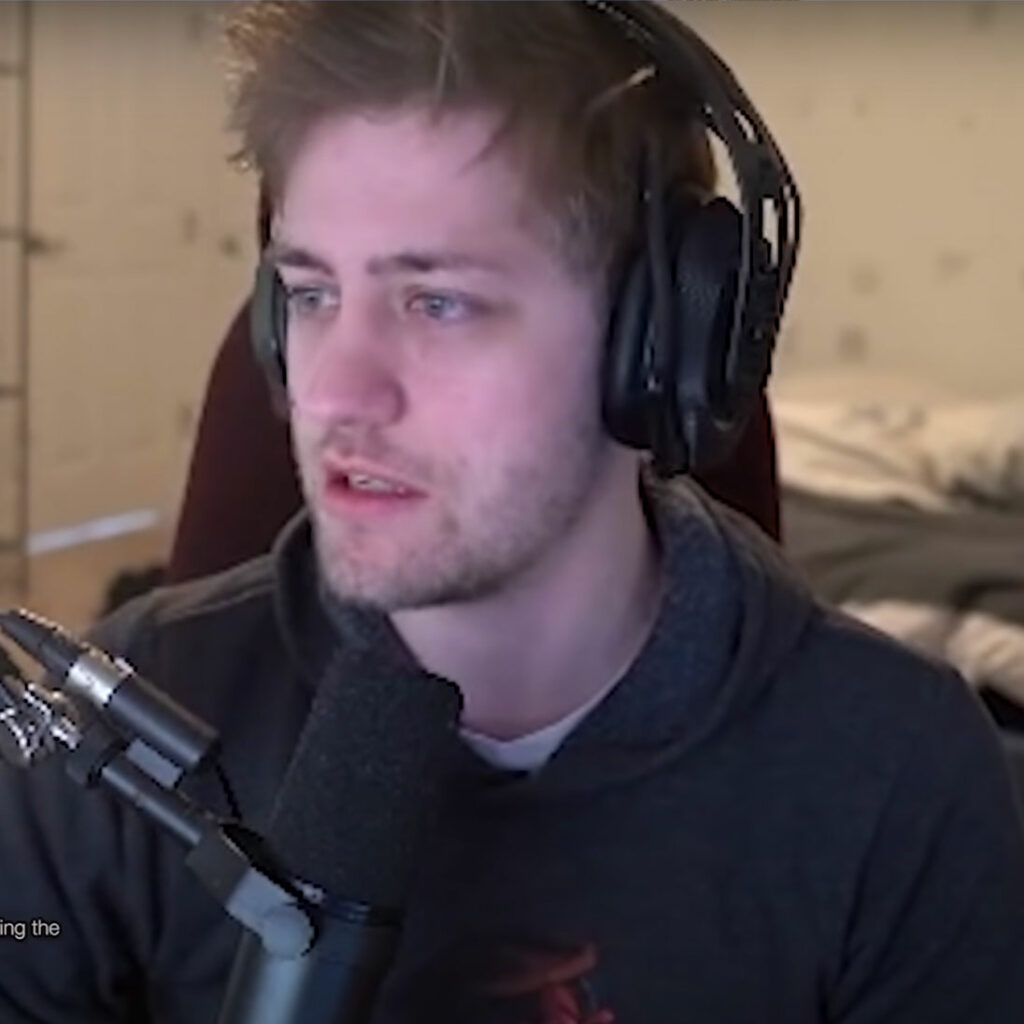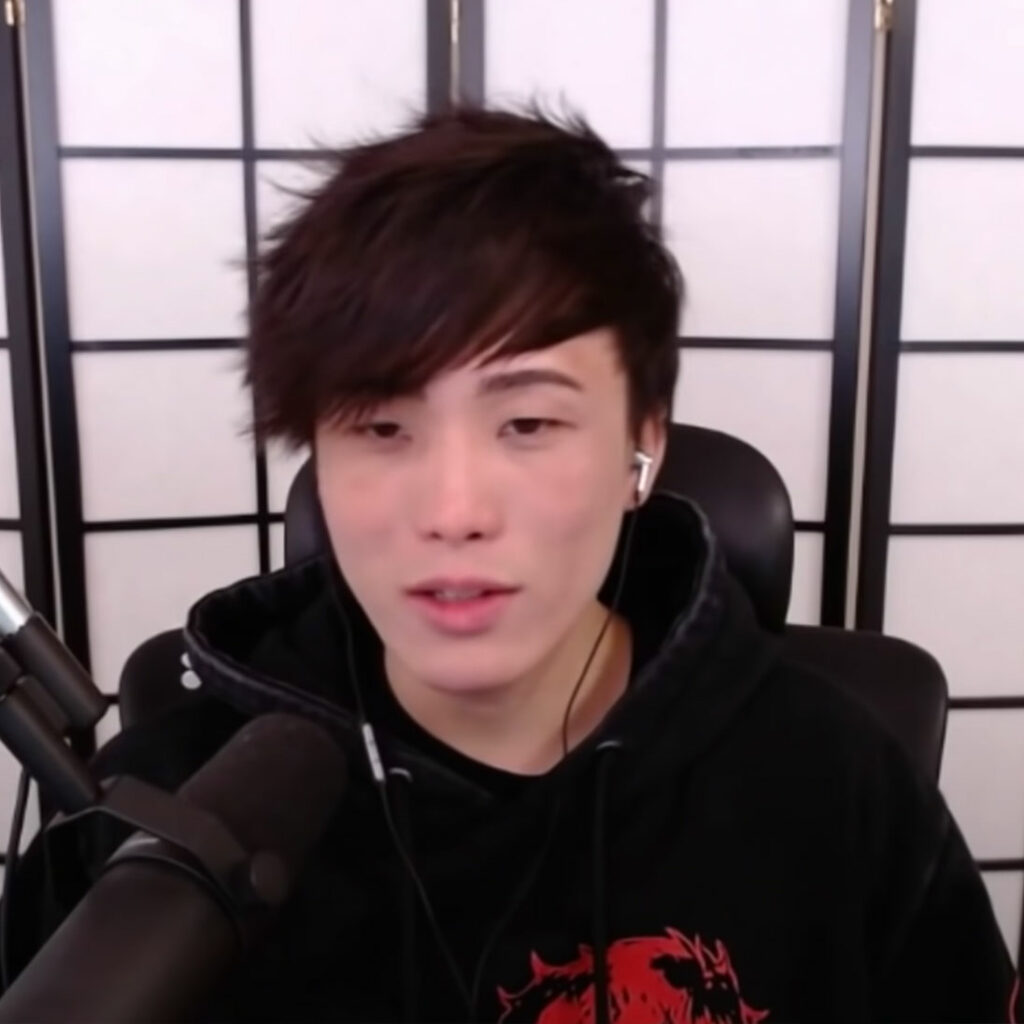 Read further: Setups of your favorite streamer
What is a cheap alternative to the Shure SM7B?
Alternative #1: Blue Yeti Usb Microphone
An affordable alternative to the Shure SM7B, that doesn't require any expensive accessories to work is the Blue Yeti.
The Blue Yeti is an affordable USB microphone that outputs high quality sounds. This microphone is the go-to for many smaller youtubers and Twitch streamers out there due to its ease of use and great entry-level sound quality.
If you're on a budget or you're just starting out and you're looking for a great microphone, the Blue Yeti is one of the best options out there.
It's even available in a blackout edition to look just as sleek as the Shure SM7B!
The Blue Yeti doesn't need any external accessories to work as you can just plug it into your computer via USB, making it an easier and far more affordable alternative to the Shure SM7B.
Sale
Blue Yeti USB Microphone
Custom Three-Capsule Array: Produces Clear, Powerful, Broadcast-Quality Sound For Youtube, Game Streaming, Podcasting, Zoom Calls And Music.
Alternative #2: Shure MV7, a cheaper version of the SM7B!
The Shure MV7 is a cheaper and newer version of the SM7B coming in at almost half the price. But that's not all, while the SM7B requires an XLR interface to work, the MV7 can be used both with XLR and USB.
This means you can just plug it into your PC and be ready to go. Obviously you won't experience the same sound quality as you would when using an XLR interface but you'll be saving a lot of money.
The cool thing about this cheaper alternative is that you can buy the base microphone first and an XLR interface later on.
The video below will go more in-depth between the Shure MV7 and SM7B, it also shows you the difference in audio without telling you which is which. Can you tell the difference? Which sounds better to you?
Sale
---
The Best Shure SM7B Stream Setup
If you're going to use the Shure SM7B for your streaming setup, you should know exactly which accessories you'll need and why. Here's everything you need!
Here's what you'll need:
Audio interface
Inline preamp (optional but recommended)
2 XLR Cables (around 6 feet)
A boom stand
---
Best Audio Interface for your Shure SM7B Streaming Setup
The audio interface will basically take in the sound from your microphone and transfer it to your PC.
1. Best All-Around Option: GOXLR Mini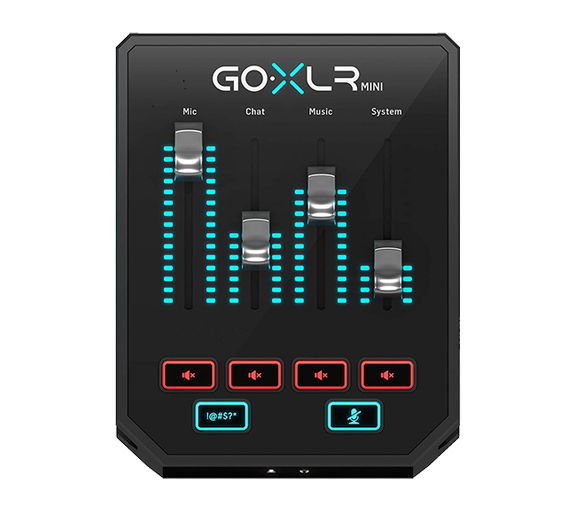 The GOXLR is an all-in-one audio interface that is powerful enough so that you don't need a cloudlifter or other inline preamp to boost your volume.
The GOXLR has been a staple amongst live streamers because of its assignable faders in an attractive all-in-one package.
Recently, the GOXLR mini came out which currently provides one of the cheapest XLR interface solutions on the market!
Also helpful: GOXLR vs GOXLR mini, which is best for live streamers
2. Options #2: Focusrite Scarlett 2i2
Don't let its price tag confuse you, the Focusrite Scarlett 2i2 is a great and affordable solution for your Shure SM7B setup. You will have to use a cloudlifter or other inline preamp to boost your volume with this setup though.
---
Best Preamp for your Shure SM7B Streaming Setup
If you don't go with the GOXLR or another powerful audio interface that can provide up to 70db of gain, you'll need to have an inline preamp to boost the volume by about 20db and avoid hiss and background noise. Here are two great options:
Most affordable: Dynamite 1-Channel Active Inline Preamp
---
Best XLR Cables for your Shure SM7B Streaming Setup: Cable Matters
You'll find different XLR cables at different price points. We find that the 6 feet Cable Matters are a safe bet at an affordable price tag AND they come in a 2 pack on Amazon so that's great!
---
Best boom stand for your Shure SM7B Streaming Setup: Rhode PSA1
The Rode PSA 1 Boom stand is the go-to for every Twitch streamer because it's relatively affordable, it's sturdy and it is attached right to your desk.
---
Example setups for your Shure SM7B
The biggest pain about purchasing a dynamic microphone such as the SM7B is that there are so many different audio interfaces and pre-amps that you can use that it gets kind of frustrating and gives you major decision paralysis, right?
Here are two easy SM7B streaming setups for you to choose from. One contains the infamous GOXLR all-in-one mixer and the other uses an old school audio interface + cloudlifter. Both come with installation videos to help you out.
---
Shure SM7B + GOXLR
One of the most common SM7B streaming setups is by going for the GOXLR or GOXLR mini audio interface. This is definitely not the cheapest solution but when using the GOXLR you don't need to purchase an extra cloudfilter or preamp.
The video below shows you how to install and configure this setup!
---
Shure SM7B + Focusrite Scarlet 2i2 + Cloudlifter
If the GOXLR is out of your budget, you can go for the Focusrite Scarlet 2i2 instead. You will need a cloudlifter or other preamp with this setup though as to avoid any hiss or background noise.
The video below shows you how to install and configure this setup!
---
Final Words
So! This has been my article on the infamous SM7B, probably the most used podcasting, streaming, and youtuber microphone out there, for good reason!
Hopefully, this article has taught you that the SM7B requires many add-ons to work and it will wind up being a lot more expensive than you initially might think.
Hopefully, you've also learned a bit more about why dynamic microphones such as the SM7B need an audio interface and an inline preamp.
Are you planning to purchase the Shure SM7B? Did this article convince you to buy it or did it make your change your mind? Let me know!
Continue Reading