Last Updated on 02/17/2023 by Dean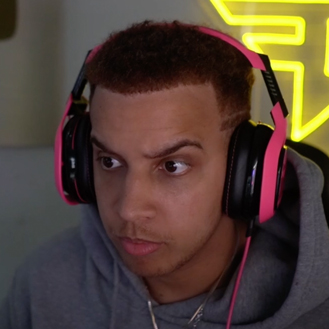 | | |
| --- | --- |
| Real Name: | Kris Lamberson |
| Nationality: | American |
| Date of Birth | May 14, 1996 |
| Age: | 26 |
| Net Worth: | $1.2 million USD |
What is Swagg's net worth?
Swagg's estimated net worth is $1.2 million USD.
How does Swagg make money?
Swagg, also known as Faze Swagg is a popular streamer, YouTuber, and content creator for Faze clan as well as a part of Nuke Squad.
In September of 2022, Faze Swagg signed an exclusive contract with YouTube and is now streaming there instead of Twitch.
Here's a little run-down of how Swagg makes money:
👉💰 Or [SKIP HERE] to see how much Swagg makes per month.
Swagg's Twitch channel has 2.1 million followers. He currently does not make any money from Twitch as streams on YouTube now.
Since moving away from Twitch to join YouTube's streaming service, Swagg now makes most of his monthly income as a content creator from YouTube.
Before moving to YouTube streaming, Swagg was already a content creator on YouTube with 2.6 million subscribers. Most of his videos are highlights from Twitch (now YouTube) streams but he sometimes uploads vlogs as well. Every video gets at least 300k views and Swagg uploads about 3-4 times per week.
Here's how Swagg monetizes on YouTube:
💰 Advertisements
Swagg makes money from advertisements displayed on his YouTube videos and livestreams. Considering his niche, he makes an average of $3 – $5 per 1000 views on his YouTube channel.
💰 Super chat
Just like Twitch, YouTube streamers make money from donations. These are called 'super chats'.
💰 Channel memberships
Just like Twitch, YouTubers can make money from subscribers. Subscribers are known as 'channel members' and unlike Twitch the creator keeps 70% of the earnings as opposed to 50% of the earnings.
👉💰 [SKIP HERE] to see how much money Swagg makes from Youtube.
Swagg has brands such as Scuff-gaming, MSI, and NZXT, as sponsors for his Twitch stream.
Sponsors will pay Swagg to feature their products on stream. Some sponsors will also give Swagg additional commissions from individual purchases.
Swagg merch can be found on the Faze Clan store.
Want to sell your own merch? This article will teach you how!
How much do Twitch streamers make?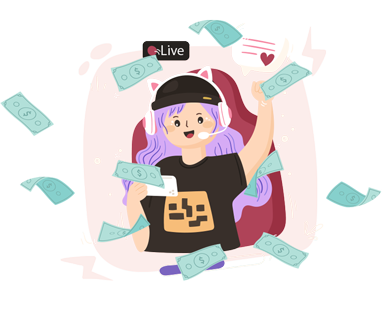 Interested to know how much Twitch streamers make? We've covered everything there is to know about the salary of Twitch streamers of every size, whether they are small creators who stream to less than 100 people or top-tier creators on the platform!
---
How much money does Swagg make from Twitch?
Swagg currently makes $0 from Twitch as he signed an exclusive contract to stream on YouTube.
Before that, Swagg was making an estimated $50,000 per month from streaming on Twitch.
The majority of these earnings came from his large subscriber-base.
How much money does Swagg make from streaming on YouTube?
Swagg made good money on Twitch. Its for this reason that YouTube likely paid a sizeable amount of money to buy Swagg from Twitch.
We've seen YouTube pay ludicrious amounts of money for other creators as well such as Ludwig and TimTheTatman.
How much he was paid by YouTube, is unclear and will never be revealed. But we can guess that the amount is substantial as Swagg was making an estimated $50k from streaming on Twitch.
Monetizing a YouTube stream is harder than monetizing a Twitch stream due to lack of Amazon Prime subs and other benefits.
As revealed in our YouTube vs Twitch article, we expect a streamer to earn at least 60% less on YouTube than they made on Twitch.
So a rough estimation would mean Swagg makes $20k per month from streaming on YouTube.
How much money does Swagg make from his Youtube videos?
According to Social Blade, Swagg has 4.8 million monthly views on YouTube.
Considering a $4 CPM, we estimate that Swagg makes an estimated $19,200 USD per month from Advertisements on YouTube.
How much money does Swagg make per month?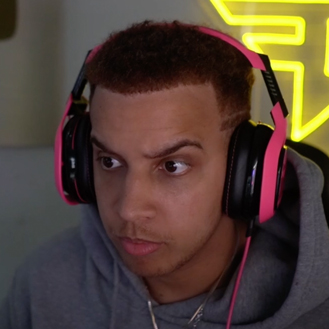 In total, Swagg makes an estimated $40,000 per month from streaming on YouTube and uploading highlights to his channel.
This estimation does not include the potential earnings Swagg has from sponsorships, merch and other income sources.
---
Want to see Swagg's Stream Setup?
We've collected intel on every piece of Faze Swagg's stream setup. Including his controller, microphone, and PC specs!
---
What car does Faze Swagg drive?
As revealed on his Instagram, Faze Swagg drives a Porsche 911 Turbo S (valued at $220k).
---
How did Swagg get started?
During high school, Swagg started playing Call of Duty, he uploaded his first video to YouTube on July 5th, 2013 when he was 17 years old.
In his first YouTube videos Swagg is playing Call of Duty games such as Black Ops 2, Modern Warfare 3, and Ghosts, the videos had anywhere from 500 – 1000 viewers.
While in college which he got into through a basketball scholarship, Swagg got injured, and out of boredom, he decided to double down on uploading content for his YouTube channel.
On May 4th, 2015, Swagg reached 5000 subscribers on YouTube and broke 10k subscribers 4 months later on September 25th.
One year after hitting 10k subscribers, on September 29th, 2016, Swagg hit 100k subscribers on YouTube. (source)
In 2017, Swagg started streaming on Twitch for the first time but didn't take streaming seriously until 2019.
In 2019, Swagg streamed for a total of 151 days and had 985 average viewers on his stream. (source)
In March of 2020, Swagg reached 1 million subscribers on YouTube. (source)
On April 2020, Swagg joined Faze Clan
Throughout 2020, Faze Swagg streamed to 10,604 concurrent viewers on Twitch.
In 2021, Swagg has over 2.37 million subscribers on YouTube and streams to over 20,000 concurrent viewers.
---
More streamer Net Worths
TFUE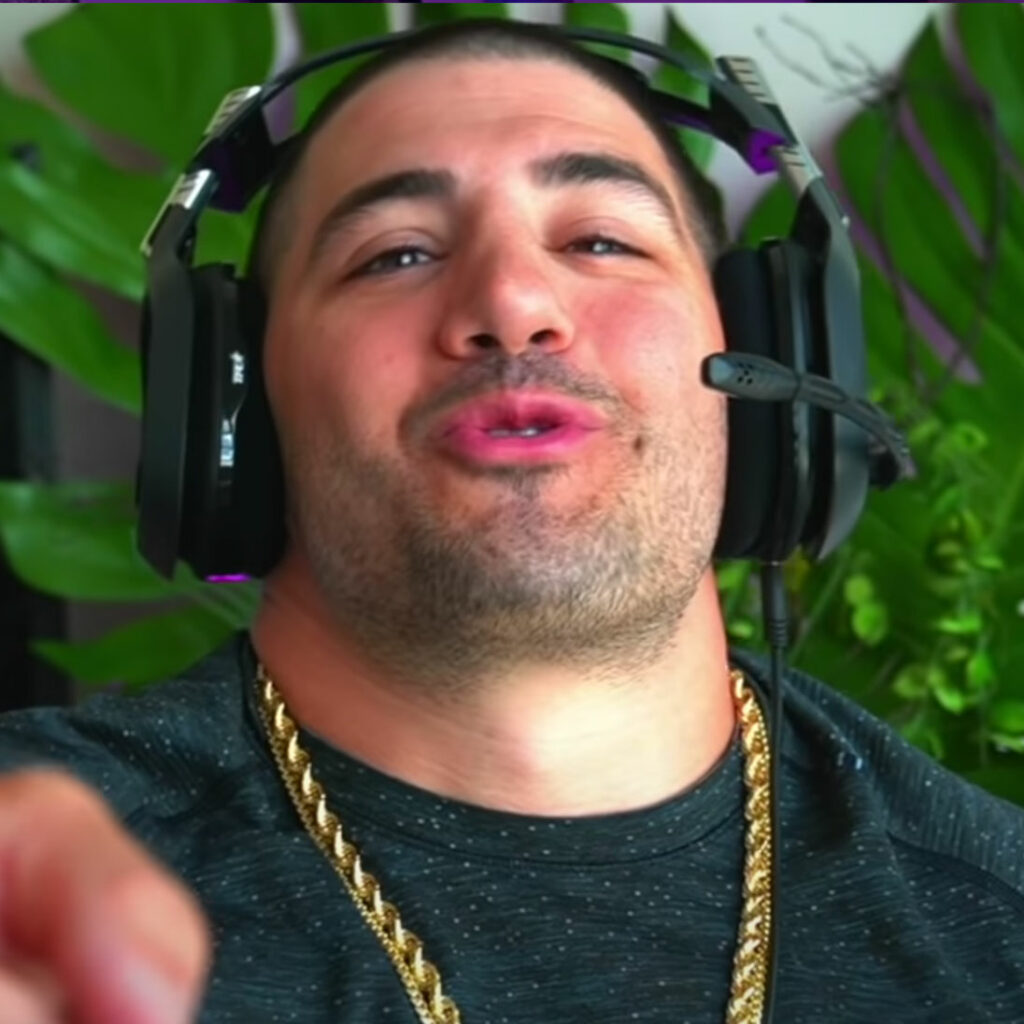 NickMercs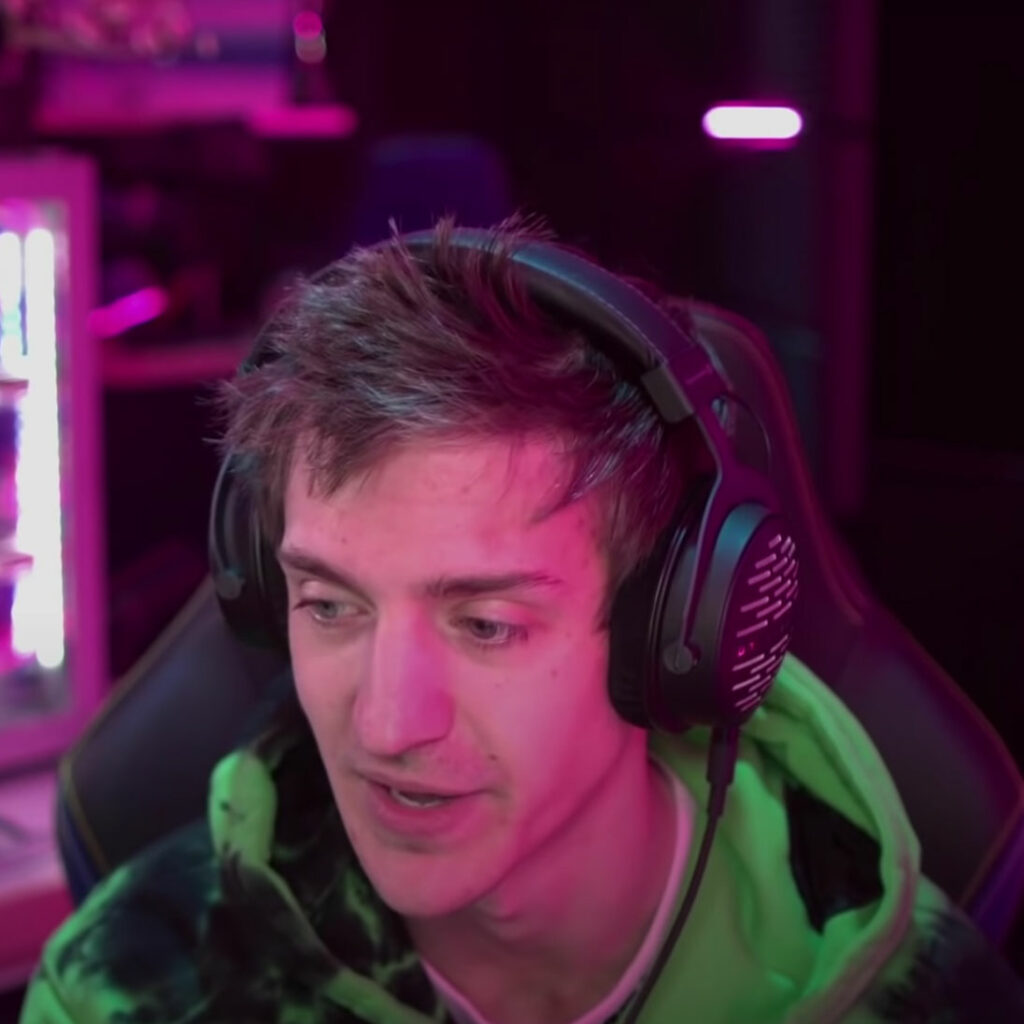 Ninja
---
Want to learn how YOU can stream on Twitch? (Just like Swagg?)
At streamerfacts, we have lots of streamer guides available to you!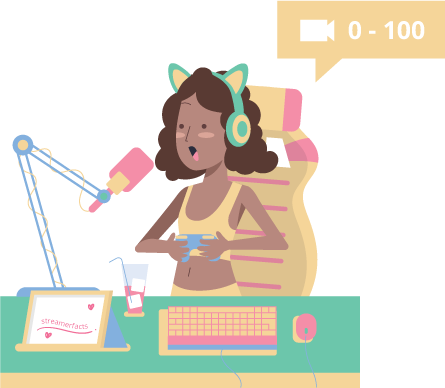 Our guides cater to all levels of streamers. You can start off from 0 or pick up on your way to make Partner! 🏆
---
You might also like
Last Updated on 08/02/2023 by Dean What is Kai Cenat's net worth? Kai Cenat's estimated net worth is $7 million USD. How does Kai Cenat make money? Kai Cenat is…