Last Updated on 09/05/2023 by Dean
Are you a fan of TenZ's valorant streams on his Twitch channel? Want to know which equipment he uses to play Valorant? We got you!
This article will cover TenZ's full gaming and streaming setup using information that we collected from watching his streams and youtube videos as well as gear listed in his Twitch bio.
At the end of the article, we also cover TenZ's crosshair and sensitivity settings in Valorant as well.
We aim to update our stream setup articles every 3 months, if the info is outdated don't be afraid to contact us and we'll update it!
As an Amazon Associate, I earn from qualifying purchases.
---
What mouse does TenZ use?
TenZ uses the Lamzu Atlantis Mini Pro mouse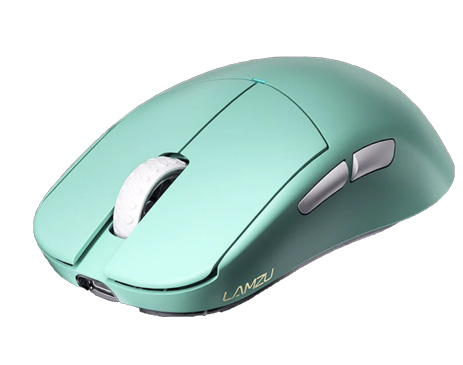 TenZ was previously known for rocking the Logitech G Pro Superlight mouse used by the majority of Valorant pros. However, he recently switched to a claw grip and is now sporting the Lamzu Atlantis Mini Pro, a gaming mouse designed exactly for such a grip style.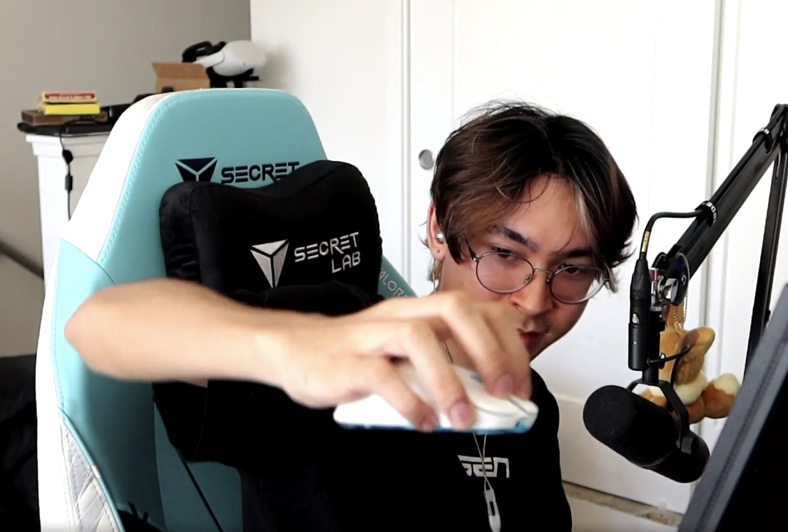 The Lamzu Atlantis Mini Pro comes default with 1000Hz Polling rate but can be upgraded to 4000Hz polling rate via a dongle sold separately. TenZ uses this dongle for the performance boost.
Furthermore, the Lamzu Atlantis is ultralight, weighing just 51 grams, has 2 side buttons, is wireless, and supports up to 26000DPI.
It's a phenomenal gaming mouse, that comes in at a very attractive price point compared to competitors and should be 100% considered by any competitive gamer using or trying to switch to the claw grip.
---
What mousepad does TenZ use?
TenZ is known for only using his mousepads for a limited amount of time to prevent them from impacting his performance. He currently uses the Artisan Zero XSOFT XL gaming mousepad. These are imported from Japan and are hard to come by in the US.
Previously, he used the BenQ Zowie G-SR which is of similar quality and easier to get in the US.
---
Which keyboard does TenZ use?
TenZ uses the Wooting 60HE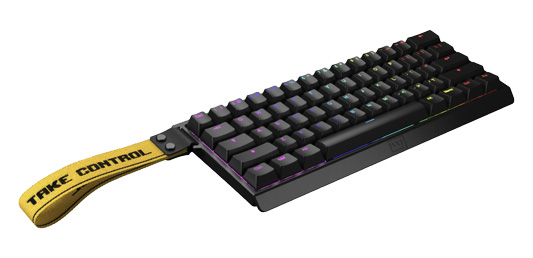 The Wooting 60HE is undoubtedly the best gaming keyboard on the market today.
This 60% keyboard is designed for the highest level of competitive gaming and comes with analog switches and rapid-fire technology that allows gamers to completely modify the actuation and deactivation force of each individual switch via the Wootility software.
For example, you could set your WASD keys to 0.1ms making your movement in Valorant lightning fast and miles ahead of anyone not using a Wooting keyboard.
This keyboard is a game-changer, and completely disrupting the gaming space.
If you are willing to wait for the keyboard (which takes about 2-3 months to get to the US) you can pre-order it from their website.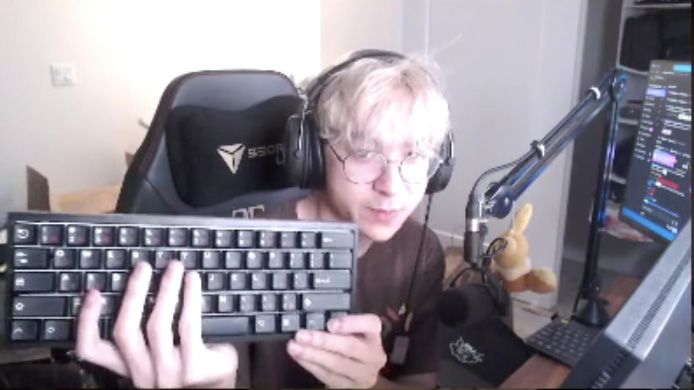 P.S. Because the Wooting comes in a plastic case, TenZ has modified it with an aluminum case and switched out the keycaps to customize it to his heart's content.
Previously TenZ was seen sporting the beloved HyperX Alloy Origins keyboard.
---
Which Earbuds does TenZ use?
TenZ currently doesn't use a headset while playing Valorant and instead uses Shure SE846 earbuds. These are much better for gaming performance as you get the game sounds fed directly through your ear. Don't look at the price though, IEM earbuds are ridiculously expensive and you are probably better off using a headset as a casual.
---
Which Headset does TenZ use?
While rarily seen without his Shure SE846 earbuds these days, TenZ also has an Xtrfy H1 gaming headset provided by his brand deal with the company.
---
What monitor does TenZ use?
Tyson's brand new Zowie XL2566K is a gaming monitor with a whopping 360Hz refresh rate allowing TenZ to play Valorant with absolutely no delay.
Most Valorant professionals have a monitor with at least 240Hz refresh rate. Previously, TenZ used this monitor's predecessor, the BenQ Zowie XL2546K which has a 240Hz refresh rate.
The difference between 360Hz and 240Hz is hardly noticeable, but it makes sense to go for the best model when you play at the top of the world.
Fun fact: TenZ plays with DyAc turned off.
---
Which chair does TenZ use?
TenZ is sponsored by Secretlab and thus sits on their beloved Titan Evo chair. TenZ's version is of course the latest Jett model which came out as part of the Secretlab x Valorant collaboration.
TenZ has sat in many different variations of Secretlabs chairs and is clearly a big fan of the gaming chair company, regardless of his ongoing brand deals with them. In the past he had a Sentinels version and back in the Cloud9 days he had a Cloud 9 Secretlab Omega chair.
Secretlab's Titan Evo is an aesthetic gaming chair with a ton of ergonomic features to provide support during lengthy gaming and streaming sessions. The chair comes with built-in lumbar support, adjustable armrests, a comfy magnetic pillow, and tons of other premium features.
---
Which microphone does TenZ use?
The Shure SM7B is just a staple amongst streamers at this point, almost every top streamer uses it. The reason for this is that the Shure SM7B has a very nice and timeless design and amazing audio quality that you just cannot go wrong adding it to your setup!
Read also: why every streamer uses the Shure SM7B
---
What microphone stand does TenZ use?
The PSA1 is an obvious choice for livestreamers with a fancy XLR microphone as its a sturdy built boom arm that attaches to the back of your desk. This boom arm is used by 99% of streamers we've reviewed in our stream setups.
---
Which audio interface does TenZ use?
The GOXLR mini is the smaller and cheaper version of the GOXLR which for a while was the most used interface amongst streamers due to its aesthetic design, simplicity, and voice effects.
Since the GOXLR mini came out, many streamers have opted for this model because its cheaper and takes up a lot less space on your desk.
Read also: GOXLR vs GOXLR Mini
---
TenZ PC Specs
TenZ recently built his GF Kyedae the exact same PC on stream. The only difference is that his case is black and her case is white.
What are TenZ's crosshair settings?
TenZ only uses the inner lines for his crosshair settings. He has the Cyan crosshair color and uses a 1 4 2 2 inner line crosshair configuration.
| | |
| --- | --- |
| Crosshair Color | Cyan |
| Outlines | Off |
| Outline opacity | 1 |
| Outline thickness | 1 |
| Center dot | Off |
| Show inner lines | On |
| Inner line length | 4 |
| Inner line thickness | 2 |
| Inner line offset | 2 |
| Outer line opacity | 0 |
| Outer line length | 0 |
| Outer line thickness | 0 |
| Outer line offset | 0 |
What are TenZ's valorant settings?
TenZ's mouse DPI is set to 1600DPI and uses a Valorant sensitivity of 0.157. This means his EDPI is 251.2.
TenZ FAQ
What is TenZ's real name?
TenZ's real name is Tysen Ngo.
Where is TenZ from?
TenZ is from Canada.
What is TenZ's ethnicity?
TenZ is half Vietnamese and half French.
Why isn't TenZ with C9 anymore?
TenZ currently competes for Sentinels.
Why did TenZ retire from competitive?
In January, TenZ stepped down from C9 Blue because he didn't want to compete anymore while there were no LAN events going on. Primarily for ping reasons. Instead, he said he wanted to focus solely on content creation, at least until the pandemic ends.
However this 'retirement' was short-lived and when Sentinels needed a replacement in March, they picked up TenZ.
Who does TenZ compete for?
TenZ currently competes for Sentinels.
We're happy to announce that @TenZOfficial will be joining Sentinels to compete in Masters Stage 1.

— Sentinels (@Sentinels) March 11, 2021
---
Best Streaming Equipment in 2023
Are you reading this article because you're looking to upgrade your streaming/gaming setup? We got you covered!
In a separate guide, we've collected the best streaming equipment you can find for EVERY budget. Whether you're looking for an entry-level, intermediate, or professional streaming setup, we've done the heavy lifting for you!
You can also navigate some of our buying guides:
---
More streamer Setups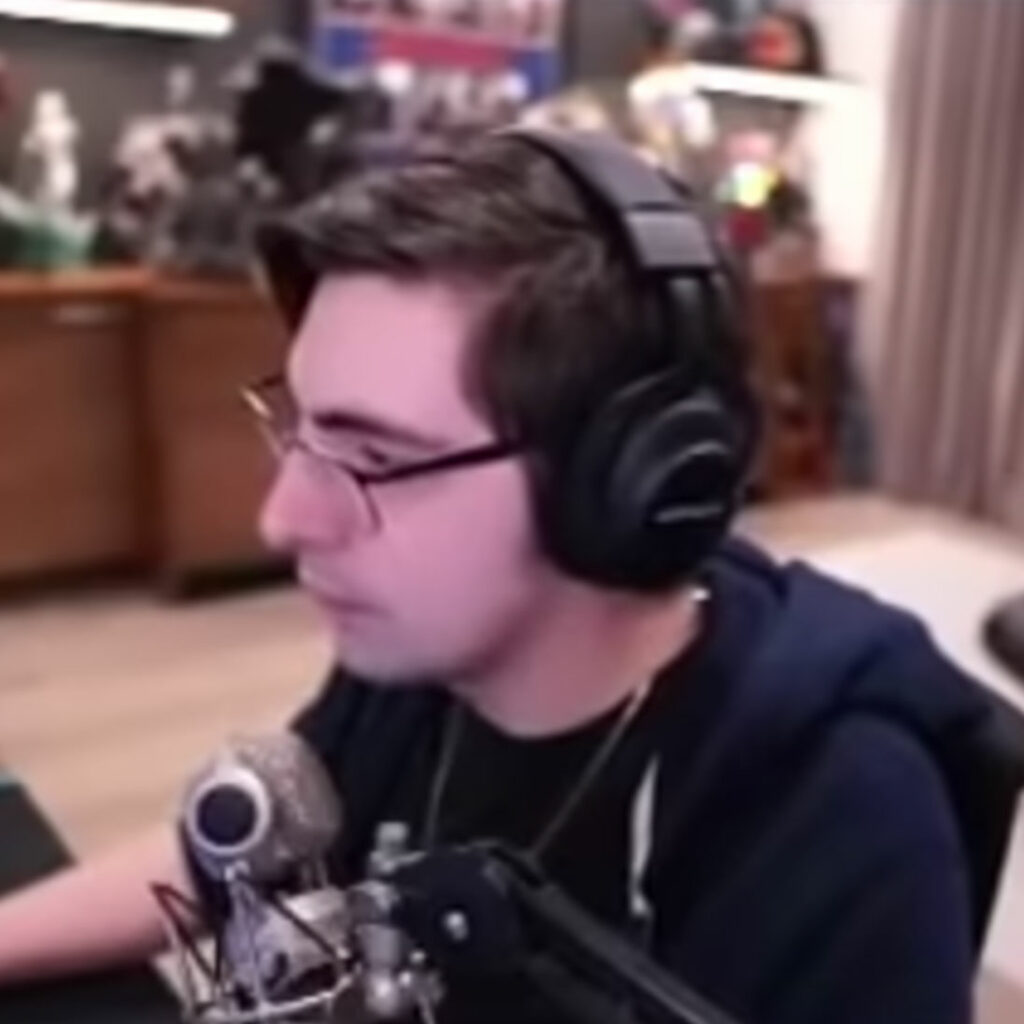 Shroud
Ludwig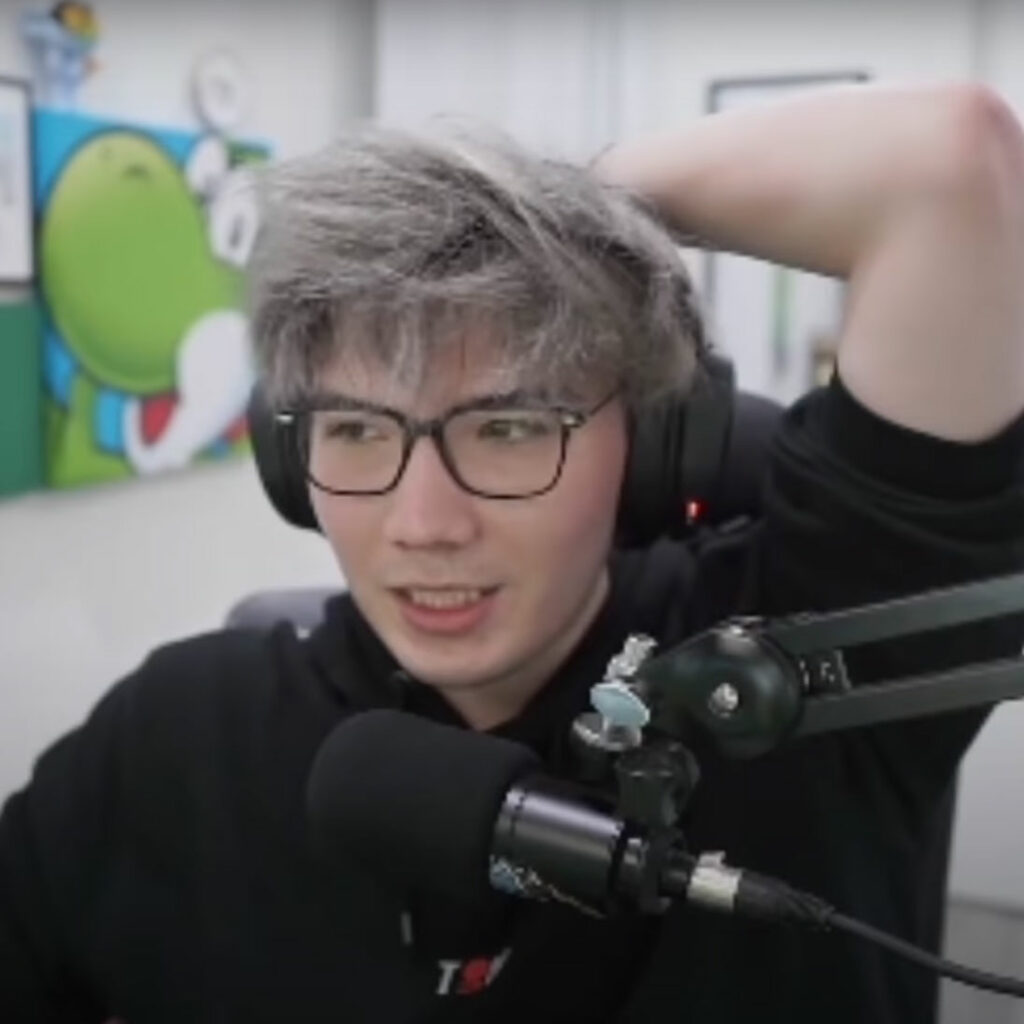 Masayoshi