| | |
| --- | --- |
| Real Name: | Turner Ellis Tenney |
| Nationality: | American |
| Date of Birth | born January 2, 1998 |
| Age: | 23 |
| Net Worth: | $4,000,000 USD |
What is Tfue's net worth?
Tfue's estimated net worth is $4,000,000 USD.
How does Tfue make money?
Tfue is a popular Twitch streamer and YouTuber.
Here's a little run-down of how Tfue makes money:
Or [SKIP HERE] to see how much Tfue makes per month.
On Twitch, Tfue has 10.4 million followers and earns money through subscribers, donations and advertisements.
For every subscriber he receives, Tfue will keep at least $3.50 as he is considered a top-tier streamer. Regular Twitch partners and affiliates get to keep $2.50.
Tfue also makes money from donations, he has both a streamlabs tip jar and accepts bit donations on stream.
Tfue also has advertisements on his Twitch channel, advertisements are estimated to bring in about $10 for every 1000 average viewers.
[SKIP HERE] to see how much money Tfue makes from Twitch.
Tfue has a YouTube channel with 12.4 million subscribers where he posts highlights from his Twitch stream. On his YouTube channel, he uploads approximately once per week and each of his videos gets around 1 million views at least.
[SKIP HERE] to see how much money Tfue makes from Youtube.
Turner is also an esports athlete and has won quite a bit of tournament, especially during his Fortnite days. According to esports earnings, Tfue has made a total of $654,916.67 in prize money.
Tfue also sells NFTS (non-fungible tokens) over on his website: nftfue.com. His first drop of NFTs were Tfue bobbleheads which came with a physical variant as well, they sold out instantly.
Want to sell your own merch? This article will teach you how!
How much do Twitch streamers make?
Interested to know how much Twitch streamers make? We've covered everything there is to know about the salary of Twitch streamers of every size, whether they are small creators who stream to less than 100 people or top-tier creators on the platform!
---
How much money does Tfue make from Twitch?
Tfue makes an estimated $50,000 per month from streaming on Twitch.
Here's how this adds up:
…From Twitch subscribers
According to Twitch Tracker, Tfue has an average of 11,000 subscribers on his Twitch channel. Knowing that he makes $3.50 per subscriber, we estimate that Tfue brings in at least $38,500 per month from Twitch subscriptions.
…From Twitch Advertisements
Twitch Tracker tells us that Tfue streamed to an average of 22,000 viewers in the last month and was active 25 out of 30 days. Using this information, we can estimate that Tfue makes around $220 per stream or $5,500 per month in advertisements.
…From Donations
We cannot accurately estimate donations but creators of Tfue's size are estimated to make at least $1-2k per week from donations alone.
How much money does Tfue make from Youtube?
According to Social Blade, Tfue has around 5.5 million monthly video views on YouTube. Considering the industry rate is $1 -$2 per 1000 views, we estimate that Tfue makes anywhere from $5500 to $11,000 from his YouTube channel.
How much money does Tfue make per month?
In total, Tfue makes around $61,000 per month from Twitch and YouTube alone. Of course, Tfue also has other earnings that aren't included in this estimation such as his esports earnings, selling NFTs, possible sponsorships, and much more.
---
How did Tfue get started?
In 2015, inspired by his brother's YouTube channel, Tfue decided to make his own YouTube channel where he would post videogame gameplay. That same year, Tfue also started streaming Destiny on Twitch, a game he became very good at.
Games like H1Z1 and later PUBG allowed Tfue to show the world a glimpse of what was to come
When Fortnite came around in late 2017, Tfue was already a Battle Royale veteran and showed the world what he was truly capable of. By May of 2018, he was streaming to an average viewer base of 10,000 viewers.
Once Tfue signed with Faze, his stream blew up and his viewer base tripled almost overnight.
Tfue would team up with Cloakzy and become a lethal due in competitive Fortnite, with the duo taking home over half a million dollars in tournament earnings.
Today, Tfue streams a variety of games such as Minecraft, Warzone, and the occasional Fortnite game to a huge audience on Twitch. He also has a behemoth YouTube channel of over 12 million subscribers.
---
More streamer Net Worths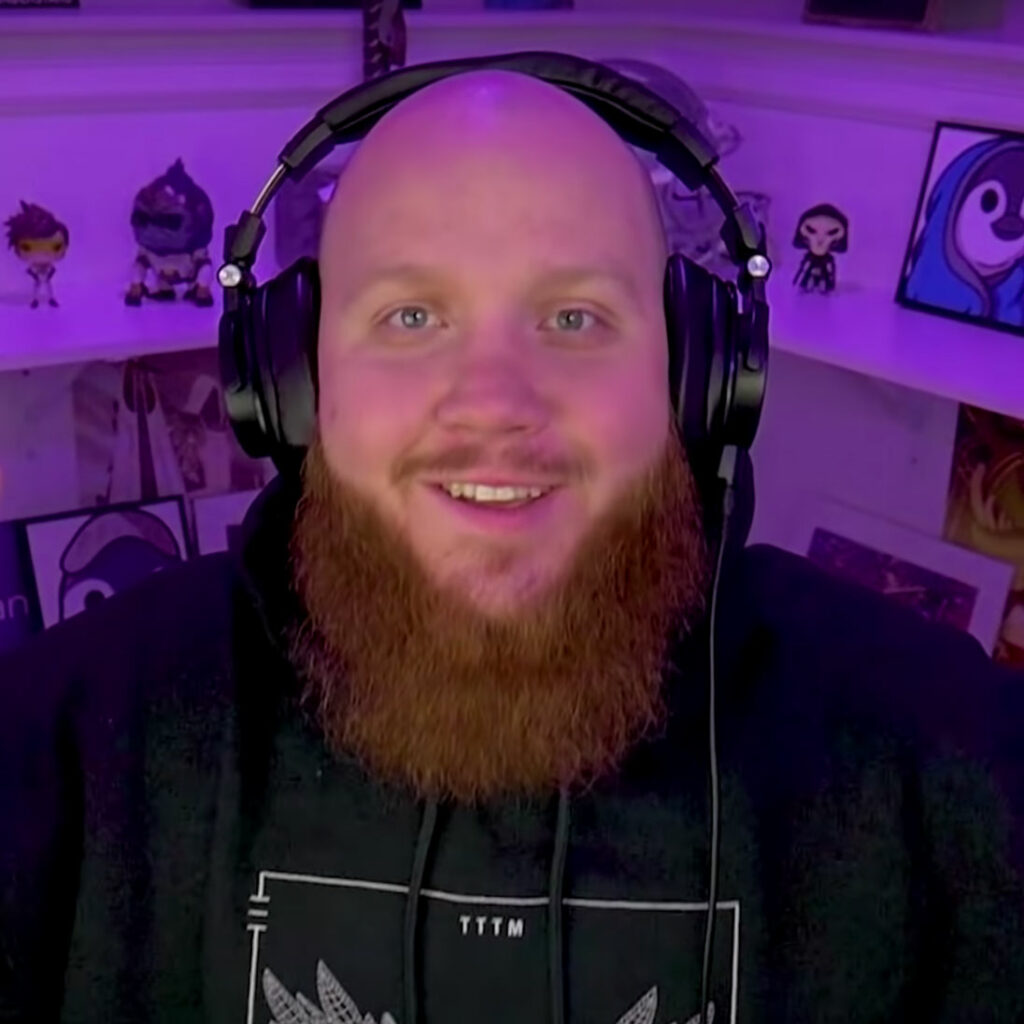 TimTheTatman
Ludwig
xQc