Last Updated on 02/17/2023 by Dean
| | |
| --- | --- |
| Real Name: | Turner Ellis Tenney |
| Nationality: | American |
| Date of Birth | January 2, 1998 |
| Age: | 24 |
| Net Worth: | $8,000,000 USD |
What is Tfue's net worth?
Tfue's estimated net worth is $8,000,000 USD.
How does Tfue make money?
Tfue is a popular Twitch streamer and YouTuber.
He became popular through Fortnite streaming, with many considering him to be the best in the world in the early days of the game.
Tfue was the second streamer to reach 10 million followers on Twitch, just behind Fortnite-rival Ninja.
Here's a little run-down of how Tfue makes money:
👉💰 Or [SKIP HERE] to see how much Tfue makes per month.
On Twitch, Tfue has 10.9 million followers and earns money through subscribers, donations and advertisements.
💰 Subscriptions
For every subscriber he receives, Tfue will keep at least $3.50 as he is considered a top-tier streamer who qualifies for the 70/30 sub split. Regular Twitch partners and affiliates get to keep $2.50.
💰 Donations
Tfue also makes money from donations, he has both a streamlabs tip jar and accepts bit donations on stream.
💰 Advertisements
Tfue also has advertisements on his Twitch channel, advertisements are estimated to bring in about $10 for every 1000 average viewers.
👉💰 [SKIP HERE] to see how much money Tfue makes from Twitch.
Tfue has a YouTube channel with 12 million subscribers where he posts highlights from his Twitch stream. On his YouTube channel, he uploads approximately once per week and each of his videos gets around 1 million views at least.
👉💰 [SKIP HERE] to see how much money Tfue makes from Youtube.
Sponsorships & Brand Deals
Streamers often get paid by brands to promote products (apparel, peripherals, drinks, video games, etc).
Sponsorships and Brand Deals were the driving force in Tfue's 2019 lawsuit with Faze Clan in which he stated they keep 80% of these earnings.
Sponsorships can be a very good earner for streamers but are hard to track and estimate which is why we never include them when we estimate a streamers' monthly earnings.
👉 Learn more about how to get sponsored on Twitch.
Turner is also an esports athlete and has won quite a bit of tournaments, especially during his Fortnite days. According to esports earnings, Tfue has made a total of $664,300.01 in prize money.
Tfue also sells NFTs (non-fungible tokens) over on his website: nftfue.com. His first drop of NFTs were Tfue bobbleheads which came with a physical variant as well, they sold out instantly.
Currently, TFUE doesn't sell any merch.
Want to sell your own merch? This article will teach you how!
How much do Twitch streamers make?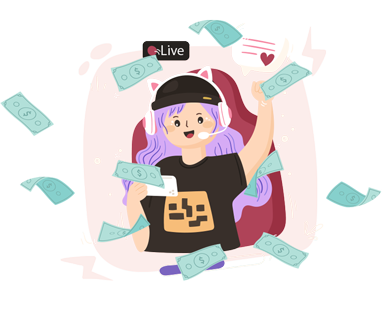 Interested to know how much Twitch streamers make? We've covered everything there is to know about the salary of Twitch streamers of every size, whether they are small creators who stream to less than 100 people or top-tier creators on the platform!
---
How much money does Tfue make from Twitch?
Tfue makes an estimated $25,425 per month from streaming on Twitch.
Here's how this adds up:
Tfue has an average of 5,893 subscribers on Twitch.
Considering he makes $3.50 per tier 1 subscriber, we estimate that Tfue makes at least $20,625 USD per month from subscribers on Twitch.
This is a stark difference from last year, where Tfue had 11,000 average subscribers on the streaming platform.
…From Twitch Advertisements
Twitch Tracker tells us that Tfue streams to an average of 2.4 million viewers every month.
Considering a $2 CPM, we estimate that Tfue makes at least $4,800 USD per month from Advertisements on Twitch.
We cannot accurately estimate donations but creators of Tfue's size are estimated to make at least $1-3k per month from donations.
---
How much money does Tfue make from Youtube?
According to Social Blade, Tfue has around 5.5 million monthly video views on YouTube. Considering the industry rate is $1 -$2 per 1000 views, we estimate that Tfue makes anywhere from $5500 to $11,000 from his YouTube channel.
Tfue has around 3.6 million average monthly video views on his YouTube channel.
Considering a $3 CPM, we estimate that Tfue makes $10,800 per month from advertisements on Youtube.
Tfue's still gets a large number of viewers every month but it has been a stark decline since 2019.
Between April and August of 2019, Tfue had an average of 59 million video views. (est. $177k per month in advertisements). On those same dates in 2020, Tfue averages 22 million video views (est. $66k per month in advertisements). And then in 2021, 4.8 million video views.
We use Social Blade to track the average monthly video views of Tfue.
---
How much money does Tfue make per month?
Tfue makes an estimated $36,225 per month from streaming on Twitch and uploading videos to his YouTube channel.
Keep in mind, this estimation DOES NOT include ANY money Tfue makes from sponsorships and brand deals, merch sales, NFT sales, donations, investments, or any other income source.
---
How did Tfue get started?
In 2015, inspired by his brother's YouTube channel, Tfue decided to make his own YouTube channel where he would post videogame gameplay. That same year, Tfue also started streaming Destiny on Twitch, a game he became very good at.
Games like H1Z1 and later PUBG allowed Tfue to show the world a glimpse of what was to come
When Fortnite came around in late 2017, Tfue was already a Battle Royale veteran and showed the world what he was truly capable of. By May of 2018, he was streaming to an average viewer base of 10,000 viewers.
Once Tfue signed with Faze in 2018, his stream blew up and his viewer base tripled almost overnight.
Tfue would team up with Cloakzy and become a lethal duo in competitive Fortnite, with the duo taking home over half a million dollars in tournament earnings.
By July of 2020, Tfue got tired of streaming Fortnite and instead spend most of his time playing Call of Duty Warzone. He also played some Among Us and Fall Guys.
In 2021, Tfue streamed Minecraft, Warzone and Apex Legends to an average 12,751 viewers on Twitch.
Today, Tfue still averages 9,500 viewers on his Twitch Streams but this is a stark decline from the Fortnite glory days (2019) where he would reach 45,054 average viewers on Twitch. Consistently putting him at the very top of the Twitch leaderboards in terms of viewers, and subscribers.
---
What happened between Faze Clan and Tfue?
In May of 2019, Tenney filed a lawsuit against Faze Clan claiming that the org withheld his share of brand deal revenue as well as undercut his earnings from streaming and tournaments.
Part of the suit was that Tfue wanted to be released from his contract with Faze Clan as they allegedly weren't holding up their end of the bargain.
The lawsuit stated that Faze Clan was entitled to up to 80% of the third-party endorsements that happened in Tfue's name.
This caused outrage online as other content creators falsely believed this meant that Faze Clan could lay claim to 80% of Tfue's earnings from Twitch, Youtube, Tournaments, and everything else.
However, this wasn't true. Faze Clan was only entitled to 80% of the earnings from brand deals that were brokered through Faze.
Faze later countersued Tfue for violating his contract.
In August of 2020, Faze and Tfue settled and released the following statement:
"FaZe Clan and Turner Tenney are pleased to announce that they have resolved their disputes and settled their litigations," a spokesperson said. "The parties wish one another the best of luck in future endeavors."
No information about the settlement has been revealed other than that Tfue was released from his Faze Clan contract.
Sources:
---
Why is Tfue's viewership in decline?
Tfue is still a massively popular Twitch Streamer and YouTuber. He gets 3.6 million video views per month on his YouTube channel and streams to nearly 10k viewers on Twitch whenever he goes live.
However, there has been a stark decline in Tfue's viewer base.
This decline has to do with many different reasons. One of which is that Tfue stopped streaming Fortnite, the game that originally made him so famous.
On the 25th episode of the Brand Risk Podcast, Tfue went on to say that he had milked Fortnite for all it's worth. It didn't bring him joy anymore and he felt like he was streaming Fortnite solely for viewers and career purposes which he didn't care about anymore.
By July of 2020, Tfue stopped streaming Fortnite and instead played Call of Duty Warzone, Fall guys, and Among us. During this time, his viewership took quite a hit and most streams had between 12-20k viewers.
Then on December 13th, he streamed Fortnite to 42,829 viewers. Doubling the audience that came to his Warzone streams. He clearly had a loyal viewer base but many of his fans simply still preferred Fortnite.
But that's not the only reason his viewership was in decline. Tfue was widely popular at the peak of Fortnite, but Fortnite wasn't going to stay the most popular game.
Even if Tfue had continued to stream Fortnite for the viewers, he would have likely seen a dip as the Fortnite craze was declining and the competition was getting tough with new Fortnite pros popping up from nowhere.
I think Tfue is currently at a healthy viewership on Twitch where he can stream whatever he wants and thousands of viewers will still show up.
---
Tfue FAQ
Is Tfue a millionaire?
Yes, with an estimated net worth of $8 million, Tfue is definitely considered to be a millionaire.
Is Tfue the best Fortnite Player?
In his peak, Tfue was considered to be the best Fortnite player. He has won over $600k from Fortnite tournaments.
Is Tfue still in Faze Clan?
No Tfue left Faze Clan after he settled with the organization in 2020.
Is Tfue still popular?
While his audience has declined since he stopped streaming Fortnite, Tfue is still a popular Twitch Streamer with 9,500 average viewers on Twitch.
Is Tfue still streaming?
Yes, Tfue still actively streams on his Twitch Channel. He is live almost every day.
---
More streamer Net Worths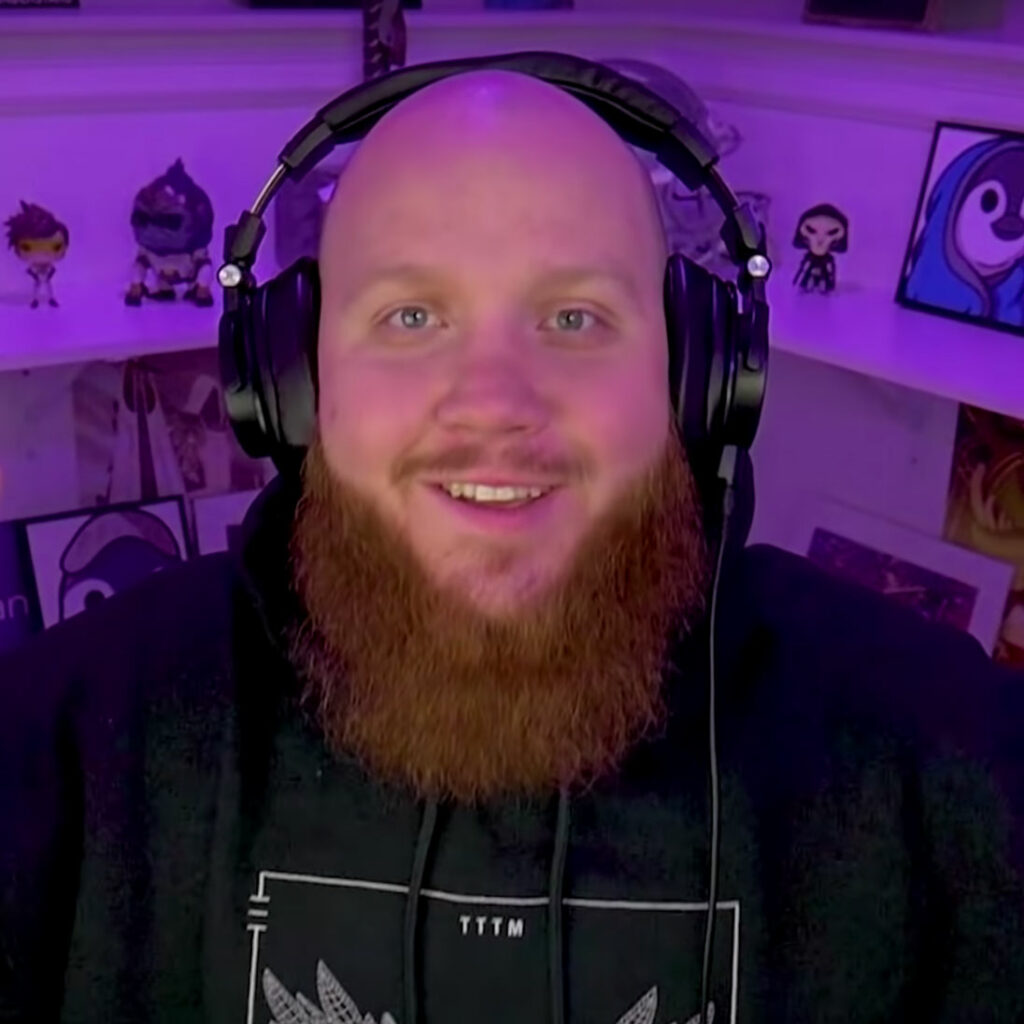 TimTheTatman
Ludwig
xQc
---
You might also like
Last Updated on 08/02/2023 by Dean What is Kai Cenat's net worth? Kai Cenat's estimated net worth is $7 million USD. How does Kai Cenat make money? Kai Cenat is…