Last Updated on 01/02/2023 by Dean
This is a comprehensive guide on how to pick a username for Twitch using a name generator.
If you're reading this, you're likely either trying to find inspiration for your first Twitch name, or you want to change your existing Twitch handle into something shorter and more memorable.
Whatever your case may be, this article will cover just about everything you need to know.
In this guide you'll learn:
Feel free to navigate about this page using the links above.
Top 5 Twitch Name Generators
SpinXO is one of my favorite Twitch name generators. This tool is very flexible and asks a bunch of questions (don't worry, you don't have to reply to all of them!) to make the outcome as diverse as possible.
Once you answer the question, this generator will output 30 different results based on your input, if you can't find anything you like, you can hit the 'SPIN' button again until you do!
Jimpix is a very simple Twitch name generator that outputs a random list of over 50 usernames based on the keyword you enter.
While this tool doesn't give you a lot of flexibility, it can be handy to quickly draw inspiration from your keyword.
Jimpix allows you to be lazy and pick 'random category' or niche down and pick a category such as 'minecraft' to niche down your results.
Inside Jimpix, you can also pick a starting letter and the length of characters you want the username to be. So if you're looking for a short 4 letter Twitch name, Jimpix could be a good place to start.
Fantasy Generator is another bare-bones name generator for Twitch. This handy little tool will output 10 random names based on your inserted keywords.
What's interesting about this generator is that the first 4 words have nothing to do with your input, instead, they will output random, fantasy name.
This could be helpful to those that are looking for a nice, non-existing word, just like Sykkuno did when he created his online handle.
The last 6 words of the list will be based on one or two keywords of your choice.
Now you might find it weird that I included a domain name generator into this Twitch name generator list but this is actually a very powerful tool for both!
LeanDomainSearch will show you hundreds and hundreds of randomly generated username options in seconds after you've inserted your keyword.
With this tool, you can just scroll down the list and write down anything that looks interesting and usable.
There are also some filter options, for example you can filter alphabetically or by the length of the name.
If you're looking to generate a Twitch username by adding two or more words together, Name Generator is the tool you're looking for.
With Name Generator, you can type in your preferred prefix and/or suffix and the tool will create a random username for you. You can press the button as many times as you want and the usernames will be saved below.
---
How to use a Twitch Name Generator
While some are fortunate enough to instantly find their Twitch handle using a random generator, you'll likely have to spend some time before you find the right fit for your channel.
In this section, I'll give you some tips to get the most out of a Twitch name generator.
Here's how you can get started to generate the best handle for your Twitch channel:
Step 1: Start with one Twitch Name Generator
Use the list above in this article and pick the generator that best fits your needs. If you want to look at a bunch of names LeanDomainSearch and Jimpix are the favorable options. SpinXO is fantastic if you're looking for something more targeted.
Don't think too much about which generator is best and just pick one, you'll likely end up using more than one anyway.
Step 2: Write down every username that looks promising
Next, I want you to write down everything that has potential. Even if you know you won't be using it, it can help you draw inspiration later on.
You should spend your time on this step and write down as much prospective usernames as possible. Spam the generate button and use multiple name generators for this step if you must.
Step 3: Analyze your list
Once you have a decently-sized list, let's say of about 50 budding Twitch names, you can start analyzing.
Which words stand out the most? Highlight those. Is there anything you can do with them? Maybe you can mash them together in a similar fashion as Pokimane and Valkyrae have created their own names:
PokemonImane could turn into Pokimane
ValkyrieRachel could turn into Valkyrae
Don't just rely on the generators to do the work for you, they are there to give you inspiration. Put some effort into the process!
Step 4: Check for availability
Your new name will hopefully be available on Twitch.tv but there is always the chance that it won't be… You can check the availability of a Twitch username using a tool such as nametool.co.
Still haven't found what you're looking for? Start over and create a new list of potential candidates.
You could try new generators or start from scratch with different keywords. If you put in the work, you'll find something that clicks!
Finding a good Twitch handle doesn't have to happen right away, this is an important decision, take your time with it.
Analyzing the best usernames on Twitch
In order to best use a Twitch Name Generator to your advantage, you'll benefit from taking a look at what successful Twitch streamers have done before you.
Take a minute to think about the usernames of Twitch streamers you like and compile a list of them.
Next, I want you to think about how they came up with their name. You can even use google to help you out with this, many streamers will have some kind of a backstory as to how they came up with their name.
Here's an example:
Above is a list of some of the most prominent Twitch streamers at this time. I'm going to analyze this list, feel free to analyze yours as well.
First of all, the majority of the streamers I've listed have one big thing in common: they all use their real name in some type of way.
xQc name origin
xQc picked his username based on his first name and his location. The X resembles the last letter of his first name Felix and the Qc resembles Quebec, the Canadian province where he was born and raised.
Pokimane name origin
Pokimane is a portmanteau of Pokimane's name, Imane and the Pokémon series. Her love for Pokémon made her blend her real name and that's how she came up with the now-infamous username, Pokimane! Here's a video of Pokimane explaining it herself.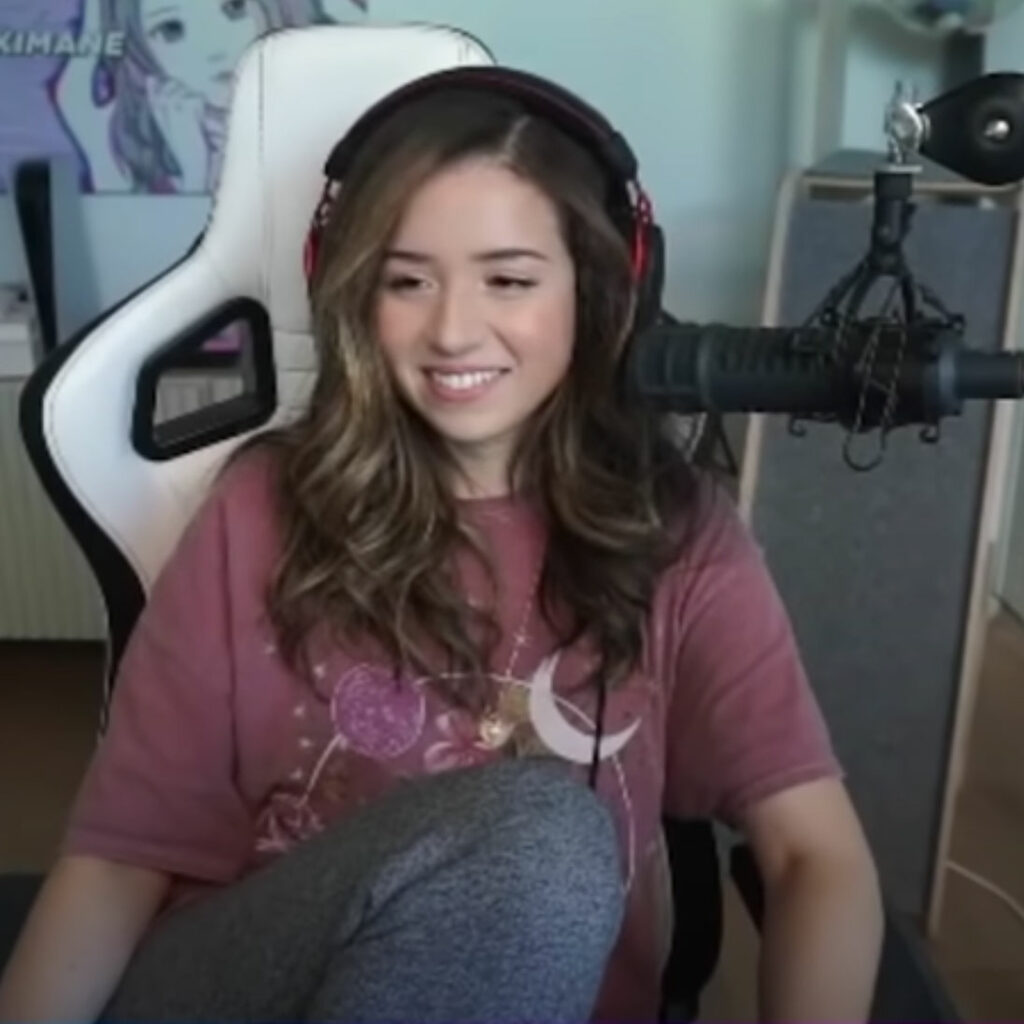 Ludwig name origin
Ludwig's real name is Ludwig Ahgren and his username is well his first name. EZ clap, next.
TimTheTatman name origin
TimTheTatman's real name is Tim. He calls himself TheTatman because he has a lot of tattoos. Here's a video of TimTheTatman explaining the origin of his name.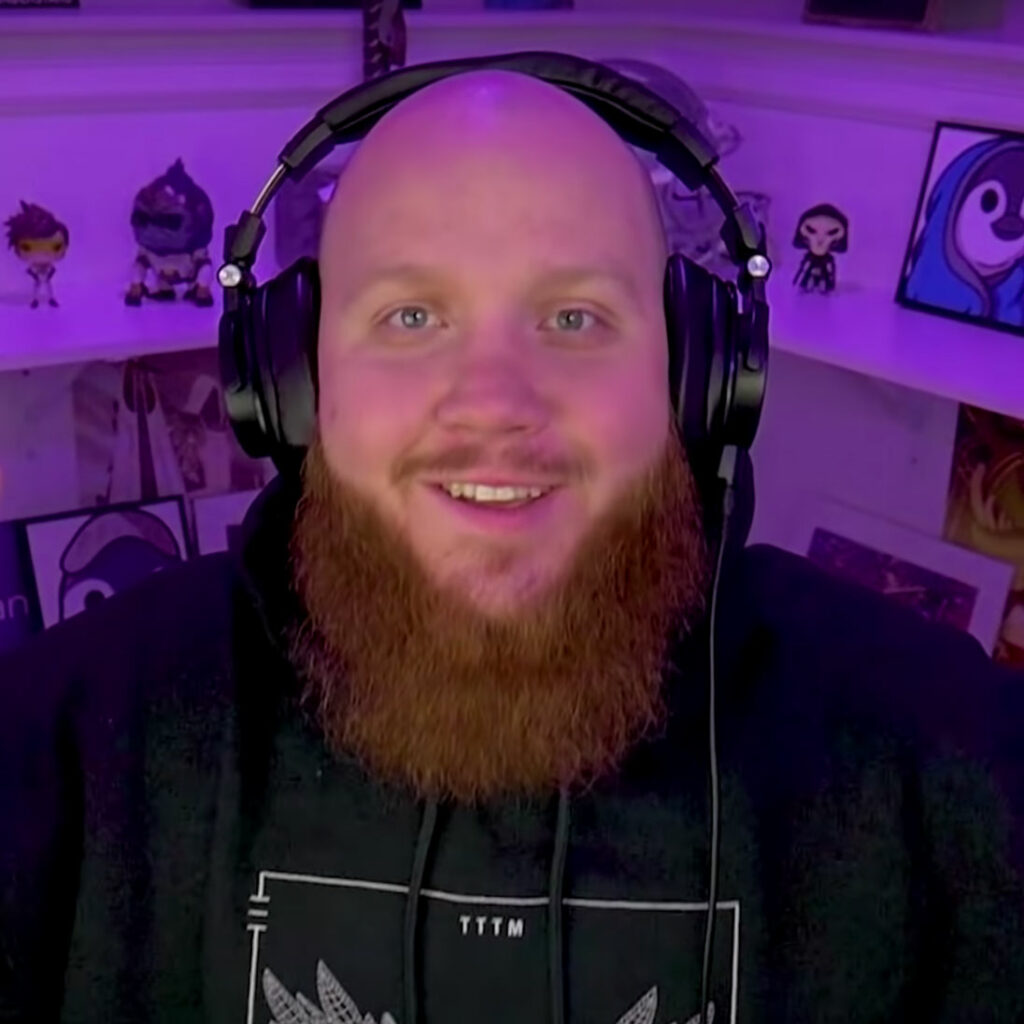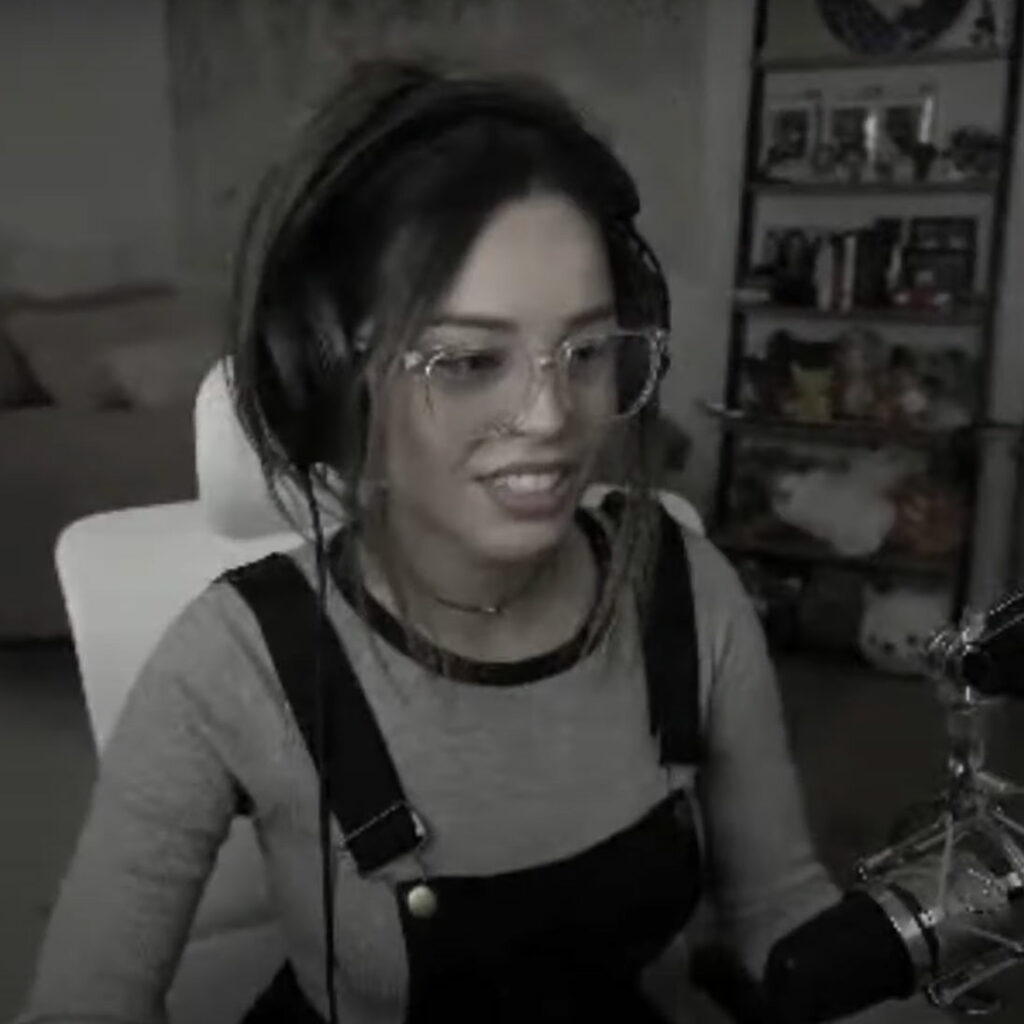 Valkyrae name origin
Valkyrae's username is a play of the word 'Rae' which resembles her real name and the word 'Valkyrie' a female character from Norse Mythology which name is often picked up by video games.
As you can see, many Twitch streamers have used their real names in some way or the other to create their Twitch username.
Of course, there are always some anomalies, such as Sykkuno. When Sykkuno created his YouTube account in 2012, he came up with a completely new word.
Sykkuno doesn't mean anything. It's something he randomly came up with and he thought the word sounded funny so he went with it.
By analyzing other streamers, you can draw a lot of inspiration from how they chose their name. You could invent a new word as Sykkuno did, and it might work out for you or you could make a play on your name.
Just like xQc, you could do something with the letters of your name and maybe add in an extra identifier in the same way he uses 'Qc'.
Or you could maybe create a portmanteau like Pokimane and Valkyrae. There is a lot more you can do with your own name than you initially might realize! Name generators can help you find these word-mashups.
10 tips to help you pick a memorable Twitch username
Try to incorporate your name, middle name, or other identifying factors. Pokimane, Valkyrae, xQc, each of these streamers have incorporated their name in some way.
Try to incorporate a video game character or something else you might identify with. Examples are Pokimane (Pokemon) and Masayoshi (Yoshi from the Mario Universe).
You could use a short, real-life word. Shroud is a perfect example of this. (Did you know his previous Gamertag was Eclipse?)
Don't be afraid to mash words together (create a portmanteau).
Avoid using numbers or symbols. While streamers like Moistcr1tikal and LolTyler1 got away with it, most streamers don't use either as it's not a very professional look.
Make it short and memorable. xQc, Sykkuno, Pokimane,… These names are all short and very memorable, they have become huge household brands in the Twitch space.
Make it easy to pronounce, spell, and type.
Don't use copyrighted or trademarked names. This one is pretty obvious and straightforward: you can't legally use Pokemon as your Twitch name.
Don't expect to find a name right away. Creativity takes time. You can always use a placeholder name to get started and change it later on.
How to change your existing Twitch name
For a while, it was impossible to change your name on Twitch. All that changed in a February 2017 update which now lets any Twitch user change their username.
If you find yourself uncertain about your Twitch handle, rest assured you can always change it in the future!
Doing this is very simple. First, navigate to your Twitch settings which you can find by clicking on your icon in the top-right corner of your Twitch dashboard.
Inside your settings, scroll down until you see 'username' and hit the pencil button on the right to make a change!
That's how easy it is to change your name on Twitch.
Note how it says 'You may update your username' on the screenshot above? This means you are eligible to change your username. If you are ineligible (e.g. you recently created your name or you have changed it in the past 60 days) you won't be able to change your display name just yet.
Changing your name from the mobile app is identical as the instructions above. Head on over to your settings in the Twitch app and where it says 'username' you'll be able to change it if you're eligible.
---
Now it is your turn!
You now have the necessary information to create your very own, creative username. Remember, Twitch Name Generators are fantastic tools to help you in your search for the perfect username, but you should not completely rely on them.
Draw inspiration from them, find words to mash into the perfect portmanteau, find new keywords using them and dedicate time towards your search.
Most streamers did not find their name right away. They may have even had a couple of them over the years. Use a placeholder if you must, you can always change your Twitch name later on. Don't settle for numbers or symbols, be creative and keep it short and memorable!
---
Frequently Asked Questions
Shouldn't I avoid using my real name as my Twitch handle?
For privacy reasons, you probably shouldn't use your full name as your Twitch handle. That doesn't mean that you can't draw inspiration from your real name though. You can't tell what Pokimane or xQc's full names are from their Twitch handle. They simply used their names to create their Twitch handle.
How to check if a Twitch username is available
You can check whether or not a Twitch username is available using a tool like nametool.co. This tool will let you type in any username you can think of and instantly see whether or not it is already in use.
How often can you change your Twitch username?
You can change your Twitch username every 60 days. However, you shouldn't abuse this function as every time you change your Twitch handle, you'll be alienating your existing audience.
Can I use someone elses old Twitch username?
According to a new policy made by Twitch, they will now start recycling usernames. This means you can acquire a username from an old and inactive account!
This great new feature has enabled Twitch streamers to claim short Twitch names that otherwise would be impossible to get.
In order to obtain such an inactive username, you'll need to use the Twitch rename tool.
You can read more about Twitch's reclycling process here.