Last Updated on 02/17/2023 by Dean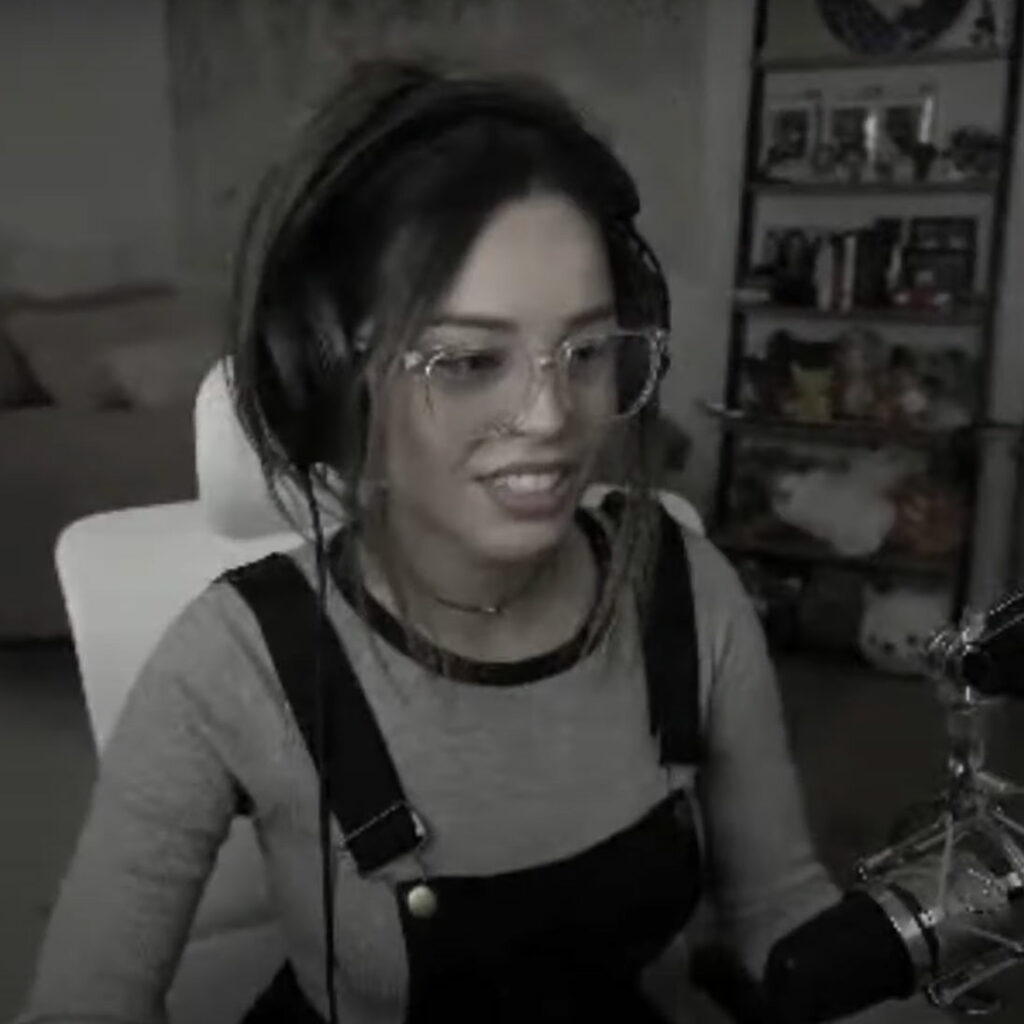 | | |
| --- | --- |
| Real Name: | Rachel Hofstetter |
| Nationality: | American |
| Date of Birth | January 8, 1992 |
| Age: | 30 |
| Net Worth: | $5,000,000 USD |
What is Valkyrae's net worth?
Valkyrae's estimated net worth is $5,000,000 USD.
How does Valkyrae make money?
Valkyrae is a popular YouTube streamer, content creator and co-owner of 100thieves.
She is currently the most watched female Twitch streamer in the world.
Here's a little run-down of how Valkyrae makes money:
Or [SKIP HERE] to see how much Valkyrae makes per month.
Valkyrae makes a large chunk of her monthly income through YouTube.
Not only does she upload video highlights from her stream to her YouTube channel, she also streams on YouTube as she holds an exclusive contract with the platform.
According to herself, in an interview with CodeMiko, the YouTube contract brings her security. We have no idea how much she was paid to stream on YouTube but the amount was likely quite substantive.
[SKIP HERE] to see how much money Valkyrae makes from Youtube.
Valkyrae also has sponsors who pay her to feature their products on stream. One example of such a sponsor is Mavix Gaming Chairs.
Valkyrae has merch for sale on a Metathreads shop.
Want to sell your own merch? This article will teach you how!
---
How much money does Valkyrae make from YouTube?
Valkyrae makes an estimated $150,000 per month from streaming on YouTube.
In December of 2020, Valkyrae accidentally showed off her creator dashboard on stram and leaked her revenue to the whole world. The dashboard, as shown below, states that she made $172,908 in the last 28 days.
Valkyrae just leaked how much money she made on Youtube pic.twitter.com/gbYrg7h5ye

— TheLolHounds (@thelolhounds1) December 21, 2020
This dashboard also shows that she had 36.4M video views in that period.
Using that information, we now know that her CPM (earnings per 1000 viewers) lays at around $4.75.
But Valkyrae doesn't just make money from YouTube advertisements. Here's how her YouTube earnings add up.
…From YouTube Advertisements
According to Social Blade, Valkyrae has an average of 13,300,000 monthly video views per month on her YouTube channel. On top of that, she also has another 10,000,000 monthly views on her streams as well. If we consider a $4.75 CPM, we estimate that Valkyrae makes $110,675 per month from advertisements on her YouTube channel.
…From Channel Memberships
Similar to how Twitch has 'subscribers' YouTube has Channel Memberships which allows users to subscribe to their favorite YouTube streamer for $4.99 per month. Valkyrae keeps 70% or $3.50 from every channel membership.
There is currently no way of knowing how many of these channel memberships Valkyrae has, but if we compare it to Twitch streamers with a similar viewer count, that would amount to around 10,000 subscribers.
Of course, subscriptions on YouTube aren't nearly as popular as they are on Twitch and YouTube doesn't have 'free amazon prime' subscriptions so let's assume she only has 30% of that or 3000 subscribers.
3000 monthly channel memberships would still bring her an extra $10,500 per month. Of course, this is pure estimation.
YouTube has a 'super chat' function which allows viewers to pay as little as $1 and up to $500 to have their message appear on the top of the chat screen. Valkyrae keeps 70% of these earnings as well.
How much money does Valkyrae make per month?
We estimate that Valkyrae makes around $200,000 per month. Most of her earnings (about $150,000) come from streaming on YouTube and uploading her highlights to her YouTube channel. Other income sources she has include sponsorships and merch.
Want to see Valkyrae's Stream Setup?
We've collected intel on every piece of Valkyrae's stream setup. Including her microphone, keyboard and her PC specs!
---
How did Valkyrae get started?
Growing up, Valkyrae fell to gaming as a distraction from her parents who often fought each other.
Before she was streaming full time, Valkyrae was holding down 3 jobs to pay the bills and make it through community college.
In 2014, Valkyrae started posting gaming-related content to her Instagram account. As this account began to grow, her followers convinced her to check out Twitch and one year later, in 2015, she started streaming on the platform.
By 2017, Valkyrae had 300 average viewers according to Twitch tracker and streamed for 302 days in total.
By 2018, Valkyrae had 1,888 average viewers. In October of that same year, she joined 100 thieves as their first female content creator.
On January 14th, 2020, Valkyrae switched from streaming on Twitch to streaming on YouTube and signed an exclusive contract with the platform. The switch was a very stressful event for Valkyrae as she was unsure her Twitch viewer base would follow her to another platform.
At the time, Valkyrae had around 3000 – 4000 average viewers on Twitch.
When Valkyrae started streaming Among Us, a game that requires 10 people to fill a lobby (creating HUGE collaboration opportunities amongst streamers), Valkyrae's viewer count blew up. She even streamed an Among Us game with US Representative AOC.
Through Among Us, Valkyrae managed to average 100,000 viewers on her YouTube stream. Going from 1000 concurrent viewers to 31,000 concurrent viewers with peaks going up to 60,000 viewers in just 9 months got her the title as the fastest-growing streamer in the world.
On March 18, Valkyrae featured in the Machine Gun Kelly ft Corpse music video. Later in May, she featured in Bella Poarch's music video as well.
In April 2021, Valkyrae became a co-owner of 100 thieves.
---
More streamer Net Worths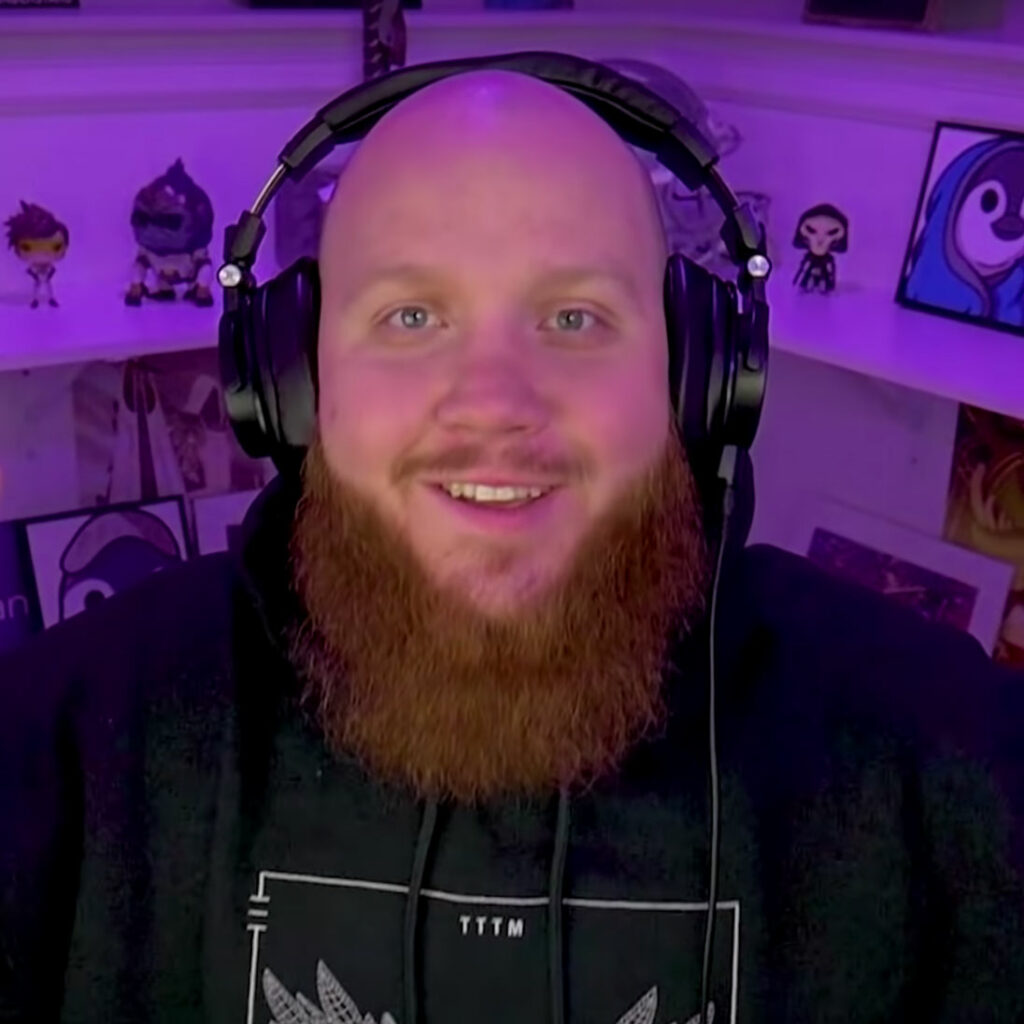 TimTheTatman
Ludwig
xQc
---
You might also like
Last Updated on 02/17/2023 by Dean What is Alinity's net worth? Alinity's estimated net worth is $1.4 million. Who is Alinity? Natalia 'Alinity' Mogollon, also known online as 'Alinity Devine'…