Last Updated on 01/02/2023 by Dean
Valkyrae has a very impressive gaming and streaming setup. In this article, we'll take a closer look at the items that Rae relies on daily, and uses to stream on her youtube channel
We compiled the data from this article by using her nightbot commands and actively watching her Youtube videos and streams.
We aim to update our gaming setup articles every 3 months, if the info is outdated don't be afraid to contact us and we'll update it!
As an Amazon Associate, I earn from qualifying purchases.
Which microphone does Valkyrae use?
when rae still can't take compliments LOL from r/valkyrae
Rae uses a NEUMANN TLM-102 microphone in black as part of her setup. The TLM-102 is a large-diaphragm condensor microphone that is designed for professional studio use.
This microphone is $300 more expensive than the Shure SM7B which most streamers are using these days.
---
Which microphone stand does Valkyrae use?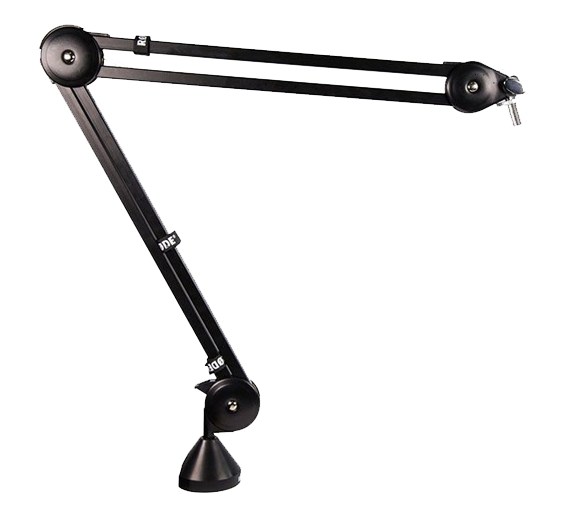 Like most streamers out there who use dynamic microphones, Valkyrae uses the PSA 1 microphone stand by Rode.
This boom stand is popular amongst streamers because it looks clean, is sturdy and reliable, and comes in at an affordable price for a mic stand.
---
Which webcam does Valkyrae use?
Valkyrae uses a Panasonic LUMIX G7KS to provide her viewers with a crispy clear face cam!
The Panasonic LUMIX G7KS is a mirrorless camera that comes out of the box with a 14-42mm lens. It boasts 16 megapixels and is capable of recording footage in 4k.
---
Which mouse does Valkyrae use?
The HyperX Pulsefire Surge is a popular gaming mouse in the esports world and with a Pixart 3389 sensor with native DPI up to 16,000. The switches are able to withstand up to 50 million clicks, the mouse contains onboard storage, and the 360 degrees RGB lighting is completely customizable.
---
Which keyboard does Valkyrae use?
Valkyrae plays games on a HyperX Alloy Origins keyboard.
This mechanical gaming keyboard is known for its beautiful and dynamic RGB effects which can be completely customized to your liking. It comes with 100% anti-ghosting and N-key rollover to ensure every keypress registers properly and without delay. The keyboard also features an air-craft-grade aluminum body and comes with a detachable USB-C cable. You can adjust this gaming keyboard in a 3-degree, 7-degree, and 11-degree angle.
---
Which headset does Valkyrae use?
Valkyrae uses the HyperX Cloud Mix headset as part of her gaming setup.
The Cloud Mix is a wired gaming headset that can be used through bluetooth as well. When wired, the headset boasts rich HI-res Audio at frequencies from 10MHz to 40Mhz supposedly making you capable of hearing things you otherwise wouldn't.
When unplugged, the Cloud Mix can last up to 20 hours on its battery. It also comes with HyperX dual chamber drivers for more distinction and less distortion. Its got a built-in mic and a detachable boom mic as well (obviously, Rae doesn't use either as she has her Neumann TLM-102).
This aesthetically-pleasing headset is designed with comfort and durability in mind and is very popular among streamers.
---
Which gaming chair does Valkyrae use?
Valkyrae currently sits in the Mavix M9 gaming chair on her streams and Youtube videos.
Previously she was seen streaming in 100thieves Secret lab Omega chair.
Rae clearly cares about her posture as the Mavix M9 is a gaming chair designed for ergonomics and comes at a premium price. If you considered the Secret Lab Omega expensive, do yourself a favor and don't price check this one.
This chair comes with dynamic variable lumbar support, can recline up to 127 degrees, comes with 4-dimensional armrests, adjustable head and neck support, adjustable back rest support and a whopping 12 year warranty.
The M9 also comes with a cool gel memory foam seat, formulated to mold to your body making it perfect for hours of gaming.
…Why did I pick secret lab again? Good call Rae, good call.
---
Best Streaming Equipment in 2022
Are you reading this article because you're looking to upgrade your streaming/gaming setup? We got you covered!
In a separate guide, we've collected the best streaming equipment you can find for EVERY budget. Whether you're looking for an entry-level, intermediate, or professional streaming setup, we've done the heavy lifting for you!
You can also navigate some of our buying guides:
Other Popular Streaming Setups: