Last Updated on 08/17/2023 by Dean
Ever wondered how Valkyrae gets her audio to sound so good on stream? Why her webcam is so clear and well-lit? Well, have we got the article for you! Here's everything you need to know about Valkyrae's streaming setup in 2023!
Most of the info collected here is derived from Valkyrae's recent room tour video in which she showcases her streaming desk and exposes her peripherals and gaming PC.
Note: Unlike other sites out there, Streamerfacts aims to be as up-to-date as possible with Streamer Setups. TIP: to discover the age of the article, check the 'Edited' date at the top of the article. If the article is more than 3 months old, or you know a certain product is no longer being used, feel free to contact us and request an update.
Valkyrae has a very impressive gaming and streaming setup. In this article, we'll take a closer look at the items that Rae relies on daily, and uses to stream on her youtube channel
We aim to update our gaming setup articles every 3 months, if the info is outdated don't be afraid to contact us and we'll update it!
As an Amazon Associate, I earn from qualifying purchases.
Which microphone does Valkyrae use?
when rae still can't take compliments LOL from r/valkyrae
The TLM-102 is a large-diaphragm condensor microphone that is designed for professional studio use.
This microphone is $300 more expensive than the Shure SM7B which most streamers are using these days.
---
Which microphone stand does Valkyrae use?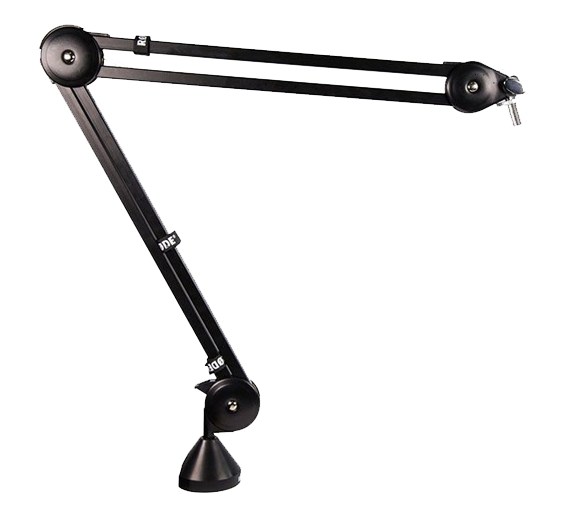 Like most streamers out there who use dynamic microphones, Valkyrae uses the PSA 1 microphone stand by Rode.
This boom stand is popular amongst streamers because it looks clean, is sturdy and reliable, and comes in at an affordable price for a mic stand.
---
Which webcam does Valkyrae use?
Previously, Rae used a Lumix G7KS mirrorless camera but made the upgrade when moving into her new place. The Sony a6400 is capable of streaming in 4K and has 24MP which makes it one of the best webcam choices on the market today.
For those who don't know, you can use a mirrorless camera to get amazing video quality on stream instead of the rather limited quality you can receive from a webcam (even the expensive ones).
To connect a mirrorless webcam to your stream, you will need to hook it up via an Elgato Camlink.
Which mixer does Valkyrae use?
The GOXLR isn't a cheap audio interface, but then again Valkyrae doesn't have a cheap microphone either. Most streamers love it because it has 4 sliders which you can assign to whatever you want. It's a quality-of-life update to have physical buttons on your desk to make switches to your livestream audio on the go.
The GOXLR is favored by most streamers nowadays thanks to its ease of use (though some opt for the slightly more compact GOXLR MINI).
---
Which mouse does Valkyrae use?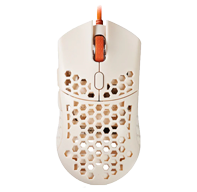 Valkyrae uses a Finalmouse Ultralight
Previously, Valkyrae used the HyperX Pulsefire Surge as part of a partnership with HyperX.
She is still partnered with HyperX as far as we are aware and still uses their other peripherals including headset, mousepad & gaming keyboard.
The Finalmouse Ultralight seems to be a favorite amongst streamers right now. It's one of the most expensive mouses on the market today and kind of hard to get your hands on one, which adds to the prestige.
---
Which keyboard does Valkyrae use?
Valkyrae plays games on a HyperX Alloy Origins keyboard.
This mechanical gaming keyboard is known for its beautiful and dynamic RGB effects which can be completely customized to your liking. It comes with 100% anti-ghosting and N-key rollover to ensure every keypress registers properly and without delay. The keyboard also features an air-craft-grade aluminum body and comes with a detachable USB-C cable. You can adjust this gaming keyboard in a 3-degree, 7-degree, and 11-degree angle.
---
Which headset does Valkyrae use?
Rae is sponsored by Valkyrae, and her headset of choice is the Cloud 2, which according to her is the comfiest headset she has ever owned.
The HyperX cloud 2 is an interesting gaming headset, because it's actually quite cheap compared to other options on the market, and still seems to be favored by many streamers (even without sponsorships).
HyperX must be doing something right here, and if you want a comfy gaming headset at a budget price, the HyperX Cloud 2 is the choice for you. It's got 7.1 surround sound, and memory foam ear cushions, and is available in 3 colors.
---
Which gaming chair does Valkyrae use?
Valkyrae currently sits in the Mavix M9 gaming chair on her streams and Youtube videos.
Valkyrae is sponsored by Mavix and thus owns a Mavix M9 gaming chair that reads 'Raevix'.
Previously, Rae rocked the Secretlab Omega chair (100 Thieves edition). Sponsorships aside, the Mavix M9 is an upgrade from the Secret Lab Omega that comes with 4-dimensional armrests, adjustable head, and neck support, a memory foam seat, adjustable back support, and a 12-year warranty.
Which monitor does Valkyrae use?
For the leet gamers out there, the BenQ Zowie XL2546K needs no introduction. This is the favored monitor by most Valorant players that aren't tied to sponsorships. It's a monster of a monitor that comes in at a premium price tag.
For that price though, you get a 240Hz refreshrate and amazing adjustability without the need to switch to a monitor arm. If you want to use an arm, you won't need an adapter like many other 'luxury' brands will force you to get.
Furthermore, the Xl2546K is equipped with Dynamic Accuracy Technology (DyAc) which reduces blur while playing.
Out of the box, it has two detachable shields which most gamers get rid of but could be helpful to stay in the zone while running a single monitor setup.
Valkyrae PC Specs
Ever wonder what's inside the PC of a top-tier streamers? Let's take a look at Valkyrae's amazing streaming PC! Spoiler: it's a beast.
| | |
| --- | --- |
| PC Case | Phanteks Eclipse P600S MidTower |
| Motherboard | / |
| CPU | Intel i9 13900k |
| CPU Cooler | / |
| GPU | Nvidia 4090 |
| RAM | 32GB DDR5 RAM |
| SSD | 2TB Gen4 M.2 |
| Power Supply | 1300W Modular Power Supply |
What PC Case does Valkyrae use?
This is a mid-tower PC case that supports most motherboards. It has a tempered glass side panel allowing you to always view inside your PC built. The case comes with sound-dampening panels that absorb a lot of noise inside the case, allowing Valkyrae to run a noise-free streaming setup.
It's not a cheap case, but it looks good, has a ton of space, and has some premium quirks that make it worth the price for those looking to do a higher-end built.
What CPU does Valkyrae use?
The Intel i9 13900k is a beast of a CPU with 24 total cores (8 performance cores & 16 efficiency cores) as well as 32 threads. Furthermore, it has 36MB of cache and a clock speed of up to 5.8 GHz.
What GPU does Valkyrae use?
The RTX 4090 is currently the best GPU on the market with 24GBs of VRAM and unseen gaming performance. We don't know exactly which version Valkyrae has, but when buying a GPU the brand doesn't matter that much anyway, the only real differences between them are the amount of fans and size of the card.
---
Best Streaming Equipment in 2023
Are you reading this article because you're looking to upgrade your streaming/gaming setup? We got you covered!
In a separate guide, we've collected the best streaming equipment you can find for EVERY budget. Whether you're looking for an entry-level, intermediate, or professional streaming setup, we've done the heavy lifting for you!
You can also navigate some of our buying guides:
Other Popular Streaming Setups: