Yvonnie has an elaborate streaming setup that she uses on a day-to-day basis when she streams on her Twitch channel.
We aim to update our stream setup articles every 3 months, if the info is outdated don't be afraid to contact us and we'll change it!
Which microphone does Yvonnie have?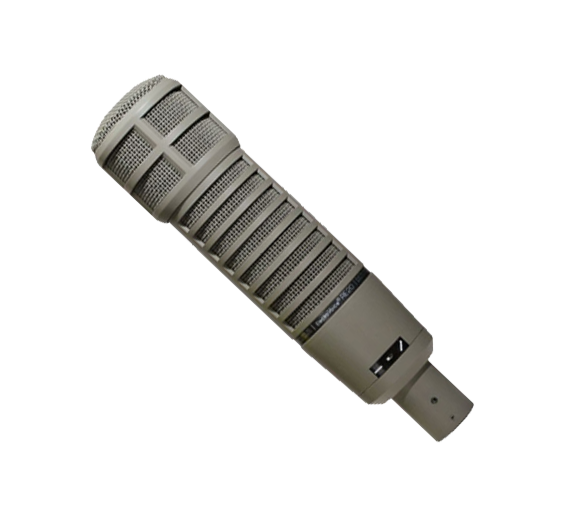 Yvonnie uses the Electro-voice RE20 microphone to stream on Twitch.
The Electro-Voice RE-20 microphone is an XLR microphone that is frequently found in radio broadcasting studios due to it's amazing audio quality. It's also more expensive than the streamer-favorite the Shure SM7B and reviewers often find that the RE-20 is slightly superior in audio quality compared to the Shure SM7B.
---
Which microphone stand does Yvonnie have?
Yvonnie uses the Rode PSA1 microphone stand together with her Electro-voice RE20 microphone.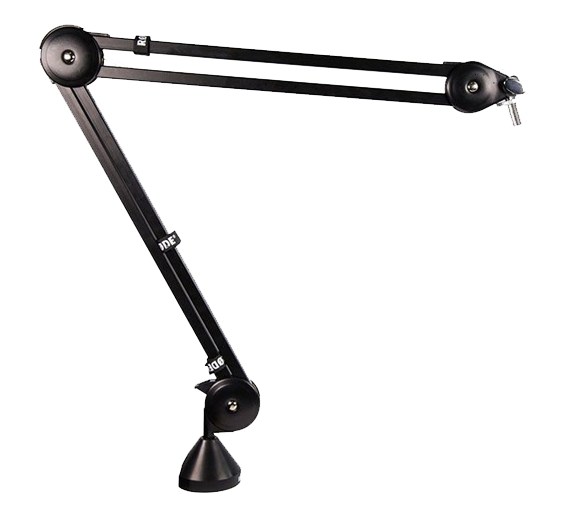 The Rode PSA1 is a popular choice among streamers who use a dynamic XLR microphone as it's affordable, sturdy and reliable.
---
Which audio interface does Yvonnie have?
Yvonnie uses the TC-Helicon GOXLR mixer to communicate between her microphone and her pc.
The GOXLR is an all-in-one mixer interface that makes it easy for streamers to setup an XLR microphone without needing external cloudlifter or other preamplifer.
The GOXLR comes with 4 motorized faders that you can program to connect with any voice channel, for example, your game sound, browser sound, discord sound, and so on!
The GOXLR also comes with voice effects that you can use to change your voice on stream at the touch of a button.
Read more about why the GOXLR is the best interface for Twitch streamers
---
Which keyboard does Yvonnie have?
Yvonnie uses the Varmilo VA108M Mechanical Keyboard.
This cute pink mechanical keyboard perfectly fits Yvonnie's aesthetic and that's likely the primary reason she picked it.
---
Which webcam does Yvonnie have?
Yvonnie uses the Logitech C922x webcam.
The C922 Pro webcam is an upgrade from the original C920 and delivers 1080p at 30fps. The webcam offers a 78-degree field of view and comes with HD auto light correction and dual mics for clear stereo sound.
The Logitech C922 and C920 webcams are popular amongst streamers due to their HD video quality yet affordable price tag.
---
Which lighting kit does Yvonnie have?
Yvonnie uses the Falcon Eyes SO-28TD Kit 28W LED lighting kit.
This LED ring light is positioned on a 360-degree U-bracket which you can fully adjust to meet your needs. The Falcon Eyes comes with an LCD touch screen on the back which allows you to control the dim of the light. The light can be dimmed from 0 – 100%.
Read also: best lighting for Twitch streaming
---
What PC does Yvonnie have?
Yvonnie's brand new PC is one she received from her friend and fellow Youtuber KristoferYee. For those unknown to his work, Kristofer is known for his pc builds which he shares on his Youtube channel of 600k and his Twitch stream.
Before Kristofer built her this amazing pc, she actually had a dell pre-built that she was using to stream League of Legends! According to the video, she was receiving only 40 frames per second with the dell pre-built pc.
| | |
| --- | --- |
| PC Case | NZXT H710i White Computer Case |
| Motherboard | Gigabyte Z390 Aorus Master Motherboard |
| CPU | Intel i9-9900k |
| CPU Cooler | NZXT Kraken Z63 AIO |
| GPU | EVGA GeForce RTX 2080 Super Black Graphics Card |
| RAM | G.Skill Trident Z RGB 32GB (2 x 16GB) DDR4-3200 RAM |
| SSD | Samsung 860 EVO 1TB SSD |
| Power Supply | PowerSpec 850 Watt 80 Plus Gold Modular RGB Power Suppl |
Best Streaming Equipment in 2021
Are you reading this article because you're looking to upgrade your streaming/gaming setup? We got you covered!
In a separate guide, we've collected the best streaming equipment you can find for EVERY budget. Whether you're looking for an entry-level, intermediate, or professional streaming setup, we've done the heavy lifting for you!
You can also navigate some of our buying guides:
Other Popular Streaming Setups: