Last Updated on 01/02/2023 by Dean
Shroud is a former CSGO professional turned content creator. He now creates videos for his popular Youtube channel and streams on wildly popular Twitch channel. In this article, we'll take a look at this legends' streaming and gaming setup.
.@hotpockets and coffee to fuel my day… get your own while also scoring free bits on Twitch #sponsored https://t.co/UmGkJRnDTJ pic.twitter.com/dACpzBWUZW

— Michael Grzesiek (@shroud) December 14, 2020
Compared to some other places on the web, we don't pull the setup equipment out of our ass. For this specific article, we've compiled the equipment shroud uses and found his in-game settings through his Streamelements bot and by actively watching his Youtube videos and live streams. When we don't know a certain item a streamer uses, we refrain from covering that specific in our streaming setup articles.
We aim to update our stream setup articles every 3 months, if the info is outdated don't be afraid to contact us and we'll update it!
Read also: Shroud Net Worth
As an Amazon Associate, I earn from qualifying purchases.
Which microphone does Shroud use?
Shroud uses the Blue Mouse microphone to record his voice while he streams.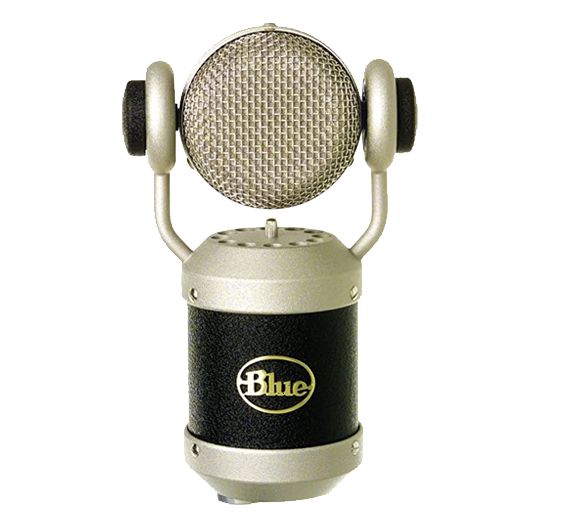 The Blue mouse is a large-diaphragm condenser microphone with a rotating head that was designed for broadcasting. Don't price check this microphone, it won't do you any good.
The Blue mouse is completely handcrafted, comes with an integrated shock mount and a classy wooden storage box as you would expect from a premium product like this. This premium microphone uses a cardioid polar pattern and has a frequency response of 20 Hz to 20 kHz. It also requires +48V phantom power.
---
Which microphone stand does Shroud use?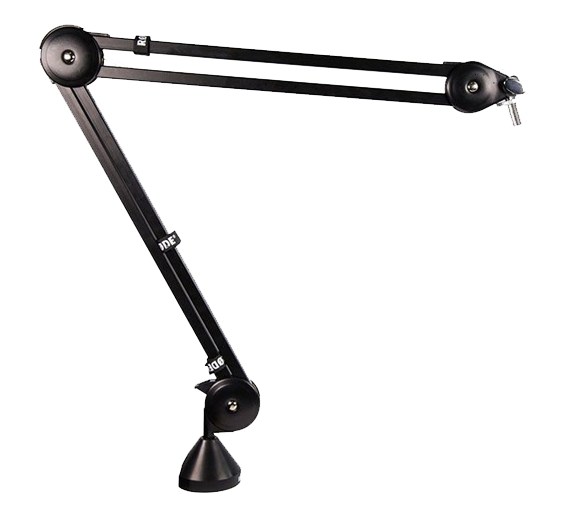 Shroud uses the Rode PSA 1 boom stand
Like most streamers out there who use XLR microphones, Shroud uses the Rode PSA 1 boom stand to hold his Blue Mouse microphone.
This boom arm is popular amongst streamers because it looks clean, is sturdy and reliable, and comes in at an affordable price for a mic stand.
---
Which mixer does Shroud use?
Shroud uses the Scarlett 2i2 audio interface/mixer to connect his microphone with his pc setup
The Focusrite Scarlett 2i2 is an affordable audio interface that does its job. It's used by many streamers out there because of its affordable price and low-key presence so it doesn't flood their setup with unnecessary buttons that streamers aren't likely to use anyway.
---
Which webcam does Shroud use?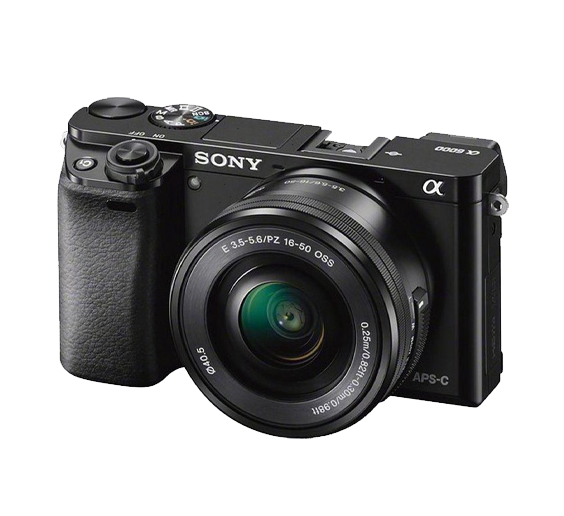 Shroud uses a Sony a6000 camera as a webcam
Shroud doesn't have a webcam and uses a Sony a6000 camera with a Sigma 16mm f/1.4 lens to record himself in high quality during his streams.
This camera has 24 megapixels and can shoot FULL 1080 HD footage at 60p .it is also known for its ultra-fact auto focus.
---
Which mouse does Shroud use?
Shroud uses the Logitech G303 Shroud Edition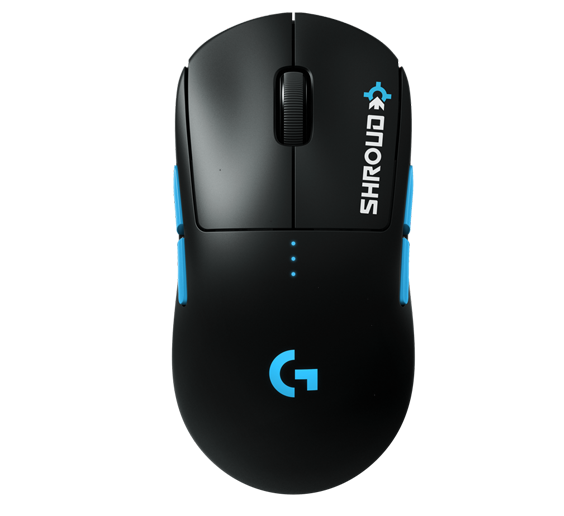 Being a brand rep for Logitech, Shroud of course uses his own peripherals. The Logitech G303 is the most recent mouse developed by Logitech for Shroud. Previously, Shroud used the Logitech G Pro Wireless Shroud Edition.
Shroud also has a Logitech G840 XL Gaming Mousepad Shroud Edition.
---
Which keyboard does Shroud use?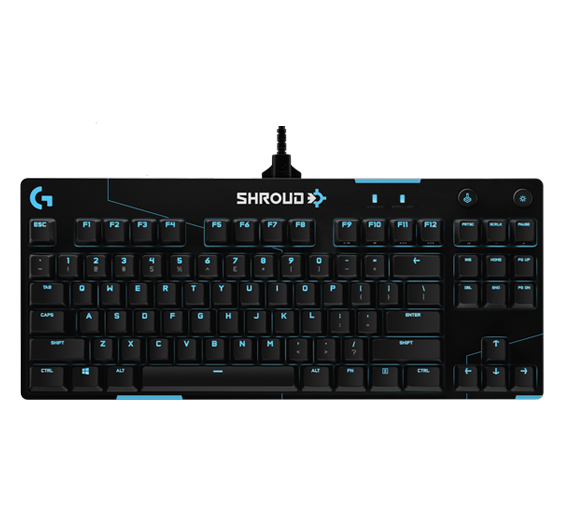 Shroud uses the Logitech G Pro X Gaming Keyboard (shroud edition) as part of his gaming setup
The G Pro x is a mechanical keyboard design with swappable pro-grade switches. It's built for esports and tested by pros. It comes with customizable RGB, 3 available angles, and 12 programmable F-key macros.
It's compact, tenkeyless design makes this keyboard fit for taking with you to tournaments worldwide.
---
Which headset does Shroud use?
Shroud uses the Logitech Pro X Wireless Lightspeed Gaming Headset, shroud Edition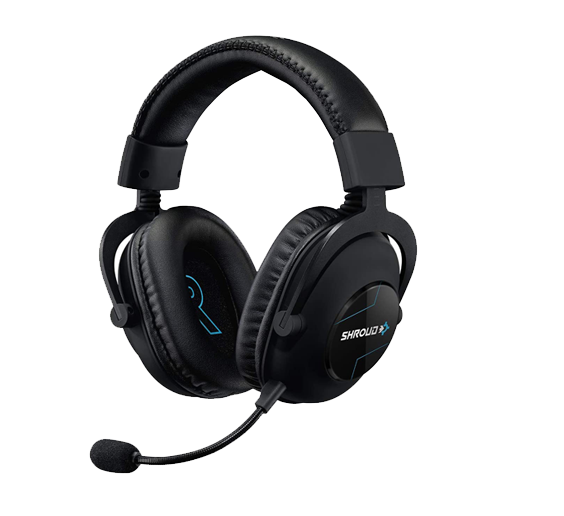 This headset is designed for professional use and comes with object-based surround sound in a durable, premium steel and aluminum build.
This headset comes with a microphone that is designed by Blue and gives you access to voice filters, compression, and de-essing. Obviously, Shroud doesn't use this microphone (which is detachable) as he uses his premium Blue Mouse microphone to talk on his stream. This microphone is a great add-on to a great headset though and its many features can be very helpful where it matters: during tournaments.
The headset is also designed with a memory-foam wrapped in leatherette for maximum comfort. All in all a great headset at a competitive price point.
---
Which monitor does Shroud have?
Shroud uses a Dell Alienware AW2721D, 240Hz IPS monitor to play games like Valorant and CSGO.
As any professional FPS-player, obviously, Shroud plays on a 240Hz monitor. The Alienware AW2721D is a premium 27-inch monitor that comes with Nvidia Gsync Ultimate. It has a true 1ms response time and an IPS panel.
As with most gaming monitors at this price point, you can tilt, swivel and turn the monitor into any position you want it.
Oh and it has led lights in the back, you know, for them effects.
---
Which gaming chair does Shroud use?
Shroud uses the Herman Miller Logitech G Embody Gaming Chair as part of his gaming setup.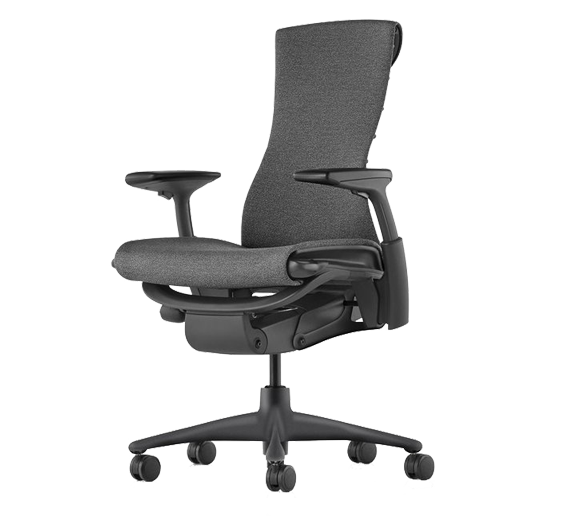 This chair is the result of a collaboration between ergonomics brand Herman Miller and gaming brand Logitech.
You probably know Logitech but maybe not Herman Miller, they are a luxury chair brand known for their ergonomic designs. While these types of chairs are super expensive, they are a great investment for people like Shroud who sit in front of their PC for many hours in a day.
(though since he's known for his partnerships with Logitech, he probably didn't buy this chair himself)
This Herman Miller chair comes with cooling foam technology, a patented posture fit design, a backrest that adjusts to your spine's unique shape (hello future), and other fancy features designed for extended gaming sessions.
Now if only I had the money to buy this thing (Logitech, if you're reading this sponsor me).
---
What PC does Shroud have?
Shroud has a Maingear PC.
Here's what we know spec-wise from this pc as he revealed on stream:
---
What are Shroud's crosshair settings in Valorant?
Shroud uses the following crosshair settings in Valorant:
| | |
| --- | --- |
| Crosshair Color | Yellow Green |
| Outlines | On |
| Outline opacity | 1 |
| Outline thickness | 1 |
| Center dot | Off |
| Show inner lines | Off |
| Inner line length | 8 |
| Inner line thickness | 2 |
| Inner line offset | 6 |
| Outer line opacity | 0 |
| Outer line length | 0 |
| Outer line thickness | 0 |
| Outer line offset | 0 |
Or check the clip:
---
What are Shroud's in game settings?
Shroud's mouse DPI is set to 400DPI. Here are his in-game settings for the individual shooters he plays:
Shroud's CSGO Settings: 2.4 sensitivity, AWP sensitivity: 1
Shroud's Valorant settings: 0.8 sensitivity, Scoped sensitivity 1
Shroud's Apex Legends settings: 3.0 sensitivity, 1.0 ADS sensitivity
Shroud's Fortnite settings: 0.13/0.13
Tarkov sensitivity: EFT: 0.41
---
Shroud FAQ
What happened to the Shroud mixer deal?
Microsofts' Mixer was shut down in July which resulted in Shroud being released from the exclusive contract he had with the streaming platform.
Twitch jumped on this opportunity and offered Shroud an exclusive contract of their own which he accepted.
I'm coming homehttps://t.co/0nsby7MTHi pic.twitter.com/6qO2E4m4jy

— Michael Grzesiek (@shroud) August 11, 2020
What is Shroud's real name?
Shroud's real name is Michael Grzesiek.
How old is Shroud?
Michael Grzesiek was born on June 2, 1994 meaning Shroud is 26 years old.
Is Shroud going pro in Valorant?
No, Shroud is not going pro in Valorant as of now. On stream though, Mike revealed that he would join a competitive Valorant team as a stand-in.
Best Streaming Equipment in 2022
Are you reading this article because you're looking to upgrade your streaming/gaming setup? We got you covered!
In a separate guide, we've collected the best streaming equipment you can find for EVERY budget. Whether you're looking for an entry-level, intermediate, or professional streaming setup, we've done the heavy lifting for you!
You can also navigate some of our buying guides:
---
More streamer Setups
xQc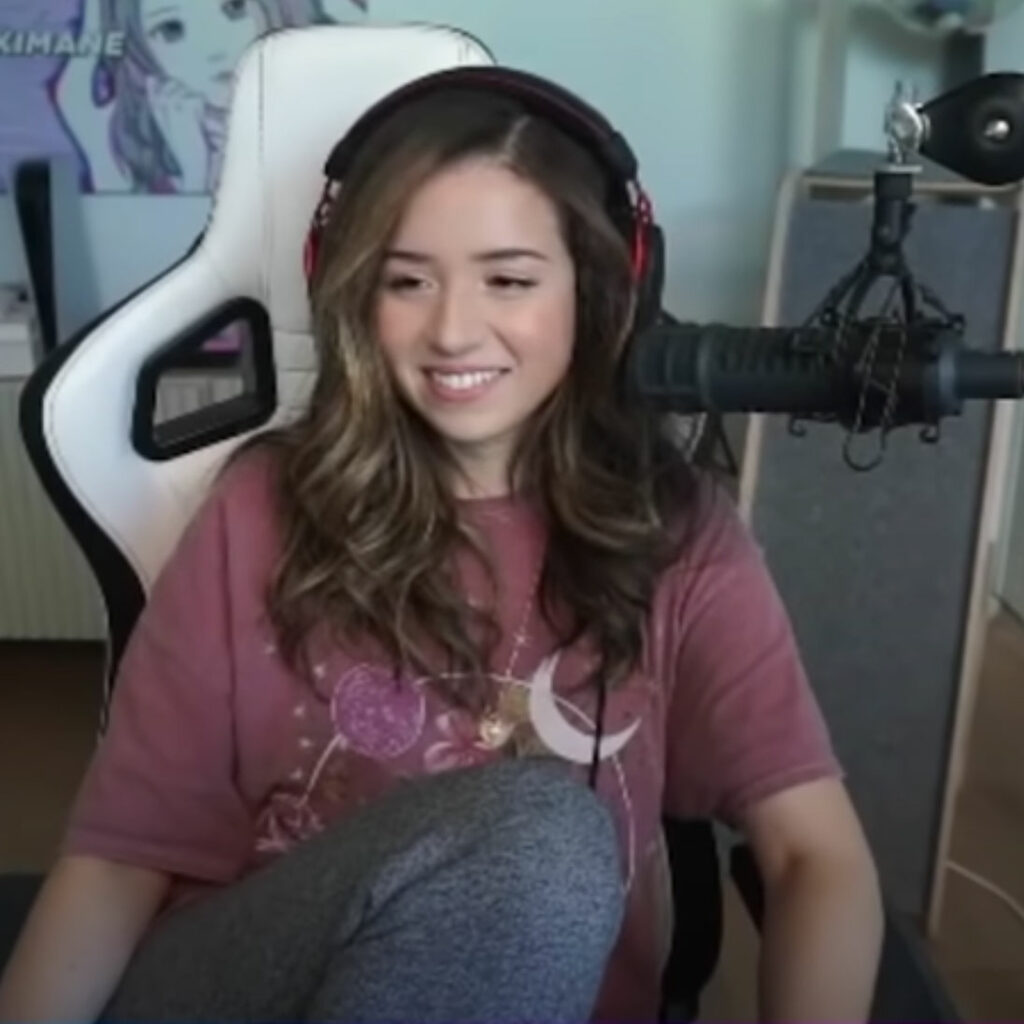 Pokimane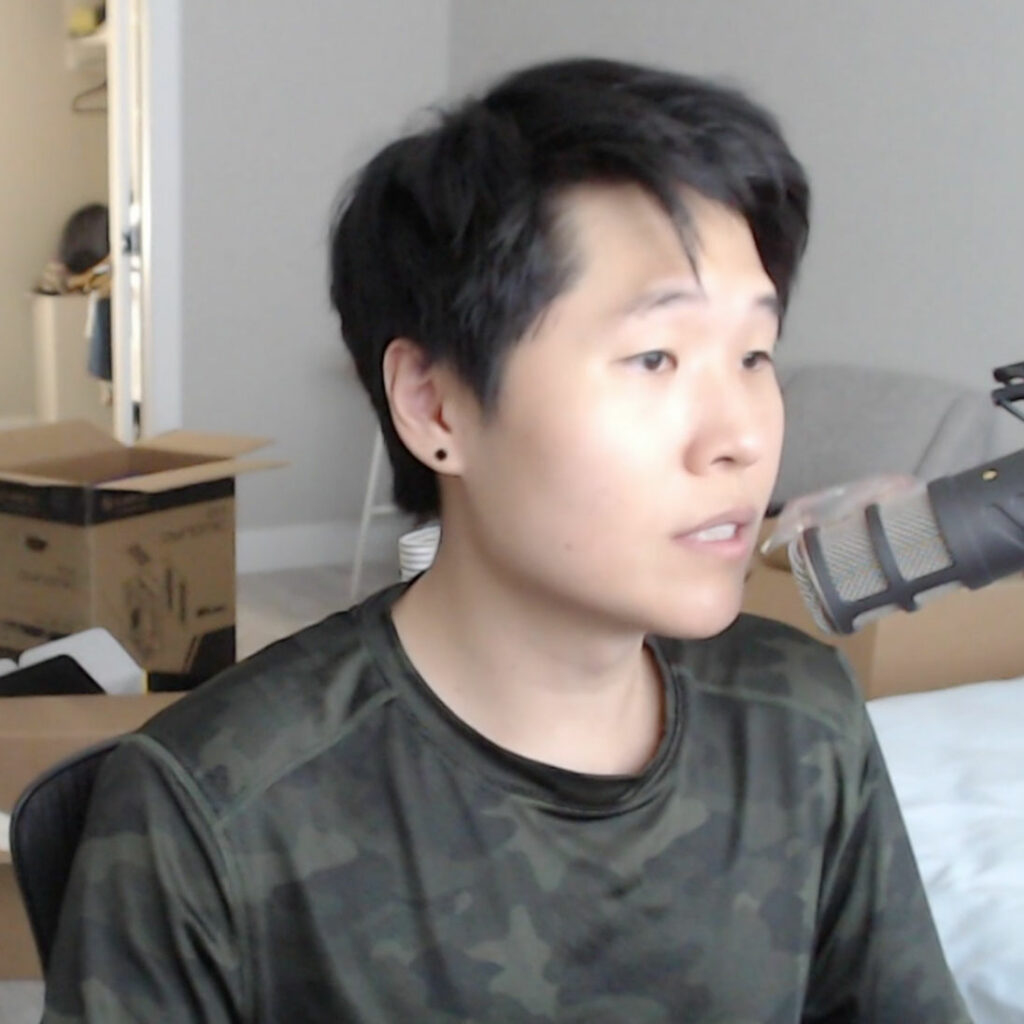 Disguised Toast