Last Updated on 08/17/2023 by Dean
Pokimane's room tours have always been an inspiration to many gamers and streamers out there. Every time she moves and posts a new room tour, hundreds of thousands of viewers flock over to her youtube channel to see the new stream setup.
Poki's latest room tour dates back to September 2022, but she still appears to be streaming from the same room.
Here's a screenshot from one of her streams in August 2023.
Two things are instantly clear: Pokimane sits on a Secret Lab chair (the one she unboxed in her room tour) and uses a Neumann TLM 103 microphone.
Note: Unlike other sites out there, Streamerfacts aims to be as up-to-date as possible with Streamer Setups. TIP: to discover the age of the article, check the 'Edited' date at the top of the article. If the article is more than 3 months old, or you know a certain product is no longer being used, feel free to contact us and request an update.
How does Streamerfacts discover which gear Pokimane uses?
As avid streamer enthusiasts, we have extensive knowledge of the gears that streamers use and are able to identify equipment used in Poki's livestreams. Furthermore, we also source products from her Fossabot commands. To avoid making mistakes or listing outdated gear, we never source info from other sites.
As an Amazon Associate, I earn from qualifying purchases.
Which microphone does Pokimane use?
Previously, Pokimane rocked an Electro-Voice RE-20 in black but recently switched to the more expensive TLM 103 microphone.
This is a big upgrade as the Neumann TLM 103 costs about 3x as much as the Electro Voice RE-20 or the ever-popular Shure SM7B.
Why Poki made the switch, we don't know. What we do know is that her friend Valkyrae, has been rocking this microphone for a while and maybe recommended Poki to make the upgrade as well.
---
Which microphone stand does Pokimane use?
Pokimane uses the Rode PSA 1 microphone stand to hold up her Neumann TLM 103 microphone.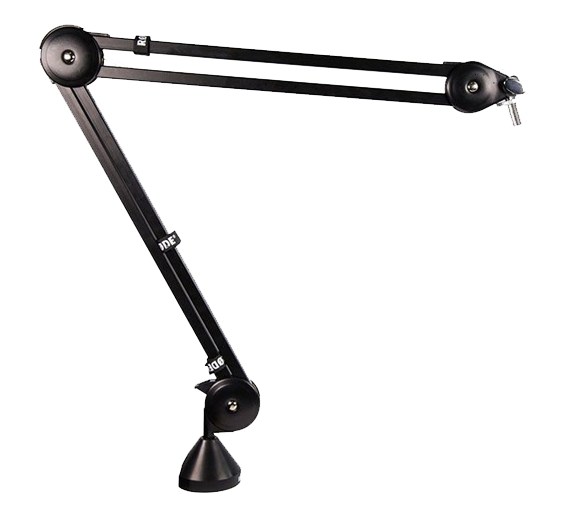 It doesn't look like Poki updated microphone stand when she upgraded to the TLM 103. She's still rocking the Rode PSA1, which is a popular choice among live streamers.
---
Which audio interface does Pokimane use?
Pokimane has switched to the TC-Helicon GOXLR since the last time we updated her streamer setup. Previously, she had the Universal Audio LA-610 Mk II, a bit of a surprising pick for a streamer as it's not the easiest audio interface to use and quite old as well.
However, Pokimane seems to have come to her senses and upgraded to the beloved GOXLR which is used by most streamers these days (though some opt for the slightly more compact GOXLR MINI).
The GOXLR isn't a cheap audio interface, but then again Pokimane doesn't have a cheap microphone either. Most streamers love it because it has 4 sliders which you can assign to whatever you want. It's a quality of life update to have physical buttons on your desk to make switches to your livestream audio on the go.
Another benefit of the bigger version (that Poki owns) is that you also have audio filters and a bunch of other modifications knobs that you can use to mix it up on the fly.
---
Which webcam does Pokimane use?
Pokimane doesn't use a webcam in her streaming setup, instead, she uses a Sony Alpha a6000 to broadcast herself with amazing and crisp quality.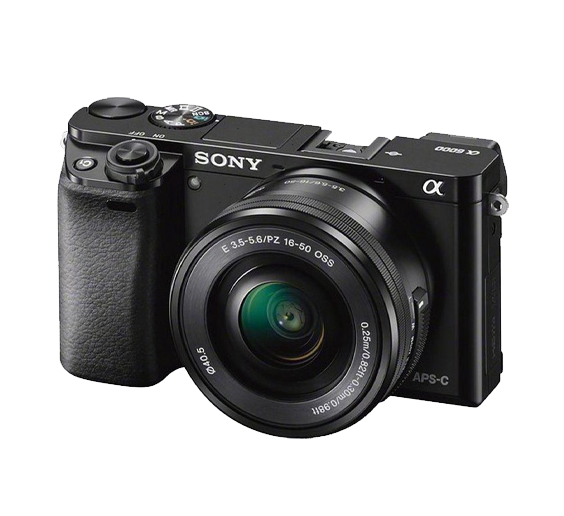 She also uses a Sony SELP1650 16-50mm Power Zoom Lens to enhance her video quality even more.
Previously, years ago, used the C920 webcam as well which is popular among streamers but has since moved to better quality equipment.
---
What lighting kit does Pokimane use?
Pokimane uses the Falcon Eyes SO-28TD Kit 28W LED lighting kit to illuminate her face and minimize shadows while on stream.
This LED ring light is positioned on a 360 degree U-bracket which you can fully adjust to meet your needs. The Falcon Eyes comes with an LCD touch screen on the back which allows you to control the dim of the light. The light can be dimmed from 0 – 100%.
Read also: best lighting for Twitch streaming
---
Which mouse does Pokimane use?
Currently, Pokimane uses the Logitech G x Shroud Pro Mouse as part of her streaming setup.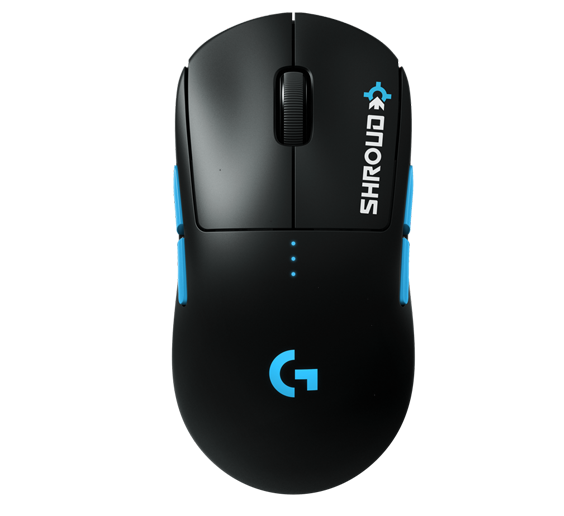 The G Pro Wireless is a professional gaming mouse designed for esports. It's ultra-lightweight at just 80 grams, has an accurate hero 25k sensor and 1ms wireless respond rate. This mouse comes with 4 side buttons in total, 2 on each side.
Previously, Pokimane used the HyperX Pulse gaming mouse.
---
Which keyboard does Pokimane use?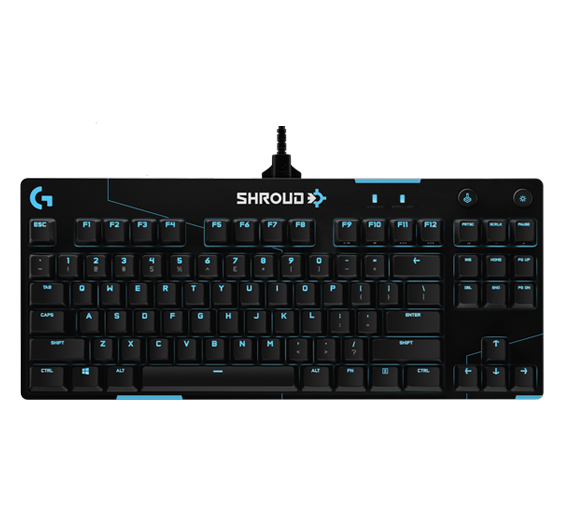 Currently, Pokimane uses the Logitech G x Shroud Pro X Keyboard as part of her streaming setup.
The Logitech G pro gaming keyboard is designed for esports and tested by professionals (and clearly has Shroud's stamp of approval).
The keyboard is very compact with a tenkeyless design and portable. It also features RGB backlit lighting because a pro keyboard isn't a pro keyboard without RGB right?
Poki is clearly a Shroud simp as she uses both his keyboard and mouse in her streaming setup. 😉
Previously, Pokimane had the Hyperx Alloy FPS pro keyboard.
---
Which monitor does Pokimane use?
Pokimane takes her gaming seriously and uses the esports-favorite BenQ Zowie XL2546 gaming monitor in her setup.
This monitor is a 25-inch beast that runs at 240hz refresh rate which is the meta for competitive FPS games such as Valorant.
The BenQ Zowie XL2546 is completely designed for shooter games and even features Dynamic Accuracy (DyAc™) which makes vigorous in-game actions such as spraying less blurry. 
This gaming monitor also comes with an S switch which allows you to save 3 different profiles and quickly switch between them.
---
Which headset does Pokimane use?
Pokimane uses the HyperX Cloud Alpha headphones (she has the gold version)
While frequently seen wearing Apple airbuds on stream these days, Pokimane's headset is the HyperX Cloud Alpha. A wired headset with 7.1 surround sound in a durable aluminum frame built to withstand daily gaming.
Poki's been using this headset for at least two years now so she's definitely a big fan.
The Cloud Alpha comes with a detachable noise-canceling microphone (which poki obviously doesn't use as it wouldn't live up to her $1k Neumann mic) as well as an audio control mixer that lets you activate surround sound and control your microphone and game volume on the fly.
Furthermore, the headset features bass adjustment sliders on each side of the ear cups enabling you to switch between 3 modes.
---
Which gaming chair does Pokimane use?
Pokimane seems to have downgraded her Herman Miller chair in favor of a Secretlab Titan. I say downgrade, because the Herman Miller she was using previously, was quite a bit more expensive than the Secret Lab Titan.
And while Secretlab makes phenomenal chairs (spoken from someone sitting in a Secretlab Omega as we speak) Herman Miller does have a much more premium reputation.
We don't know what caused Pokimane to make the change but previously she switched from a Noblechairs Epic Gaming chair (in white) to a Herman Miler Aeron as a result from developing RSI (Repetitive Strain Injury) in her wrist.
Here's a video of her unboxing the Herman Miller Aeron (which has now been replaced with the Secretlab Titan) and explaining her RSI on stream.
---
Pokimane PC Specs
Want to know what's inside Poki's amazing PC? Let's take a closer look…
P.S. If you were to buy the parts for Poki's PC today, you would spend $2,900 This wouldn't be a wise choice, however, as many of these parts are already a bit outdtaed and can be replaced with newer and more efficient pieces.
Here's everything that's inside Poki's PC.
What PC Case does Pokimane have?
The case is custom-made for Poki as part of an NZXT collab, it contains her name 'POKI' in emboldened letters as well as a cute illustration of herself.
This is a mid-tower ATX case with a tempered glass front panel and integrated RGB lighting.
What Motherboard does Pokimane have?
The Maximus XIII hero is a premium motherboard that supports up to intel 11th gen intel CPUs. It features Intel LGA 1200 socket, optimized thermal design, WIFI adapter, and supports DDR4 5333+ memory.
What CPU does Pokimane have?
This 11th gen intel CPU features 8 cores, 16 threads, with a max turbo frequency of 5.3Ghz and 16MB of cache.
What RAM does Pokimane have?
G Skill is known for their RGB ram memory sticks that are a bit more pricey than your conventional ram but definitely spices up your build, which makes it a favourite among stramers.
Pokimane uses DDR4 ram which her older motherboard supports. As Poki seems to have her ram setup in 4 slots, we can only assume that she has 64GB of ram in her built.
What Cooler does Pokimane have?
Every fancy PC build needs a fancy watercooler, and the NZXT kraken is the favourite for this job. Not only will it keep the i9 more than cool enough to do its job, but it also looks amazing.
P.s. if you plan to ever add a watercooler yourself, make sure it can fit inside your case as you wouldn't be the first to underestimate the size of those things.
What GPU does Pokimane have?
The RTX 3090 might be overshadowed by the newer 4090, but make no mistake, this is a top-end GPU that anyone would be lucky to have in their setup.
This GPU comes with 24GB of VRAM which means you'll never run out, no matter what kind of games you throw at it while streaming in 4K.
If you're interested in this video card, we recommend looking at a renewed model for a much cheaper price but same performance.
---
Pokimane FAQs
Is Pokimane still a part of OfflineTV?
Pokimane left OfflineTV in May 2023 as announced by a video on the OfflineTV channel. Pokimane left her org on good terms and will still be featured in OfflineTV and friends videos and streams.
Where does Pokimane live?
Pokimane currently lives somewhere in Los Angeles, California.
Where is Pokimane from?
Pokimane is Morrocan and moved to Canada in her childhood.
What languages does Pokimane Speak?
Pokimane speaks French, English, and Arabic.
Is Pokimane a millionaire?
We estimated Pokimane to be worth $5 million. For more info on her income, read our full Pokimane Net Worth report.
Does Pokimane have a boyfriend?
Pokimane does not have a boyfriend, at least not publicly.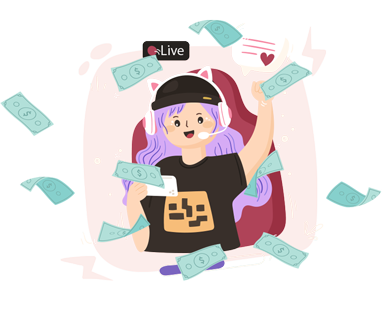 Learn more about Pokimane's rise of fame, Net worth & streaming income
We've collected intel on Pokimane's income from Twitch, Youtube, and other sources as well as how she started streaming and eventually cemented herself as one of the top Twitch streamers of all time.
Other Popular Streaming Setups:
---
Best Streaming Equipment in 2023
Are you reading this article because you're looking to upgrade your streaming/gaming setup? We got you covered!
In a separate guide, we've collected the best streaming equipment you can find for EVERY budget. Whether you're looking for an entry-level, intermediate, or professional streaming setup, we've done the heavy lifting for you!
You can also navigate some of our buying guides: