Last Updated on 01/02/2023 by Dean
Pokimane has an elaborate streaming setup that she uses on a day-to-day basis when she streams on her Twitch channel.
We've compiled the components of Pokimane's streaming setup based on the equipment that she lists in her fossabot commands and the equipment that she uses in recent streams and videos.
We aim to update our stream setup articles every 3 months, if the info is outdated don't be afraid to contact us and we'll update it!
As an Amazon Associate, I earn from qualifying purchases.
Which microphone does Pokimane use?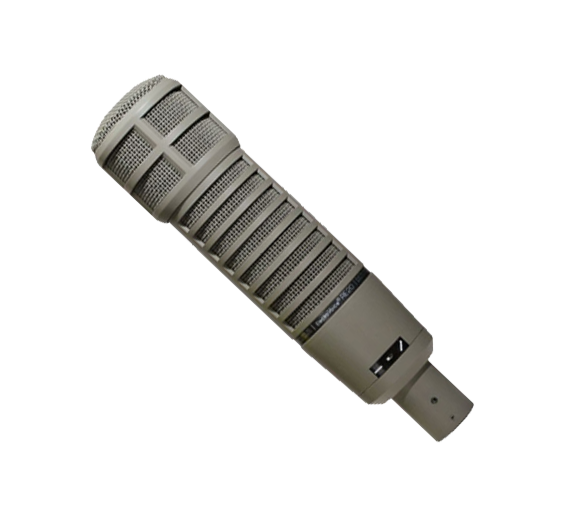 Pokimane uses the Electro Voice RE-20 microphone in black as part of her streaming setup.
The Electro Voice RE-20 microphone is an XLR microphone that is frequently found in radio broadcasting studios due to it's amazing audio quality. It's also more expensive than the streamer-favorite the Shure SM7B and reviewers often find that the RE-20 is slightly superior in audio quality compared to the Shure SM7B.
Other articles will tell you that Pokimane uses the popular but way cheaper Technica AT2020 microphone but this is false and most of these websites pull their 'info' out of their ass without fact-checking.
---
Which microphone stand does Pokimane use?
Pokimane uses the Rode PSA 1 microphone stand to hold up her Electro-Voice RE-20 microphone.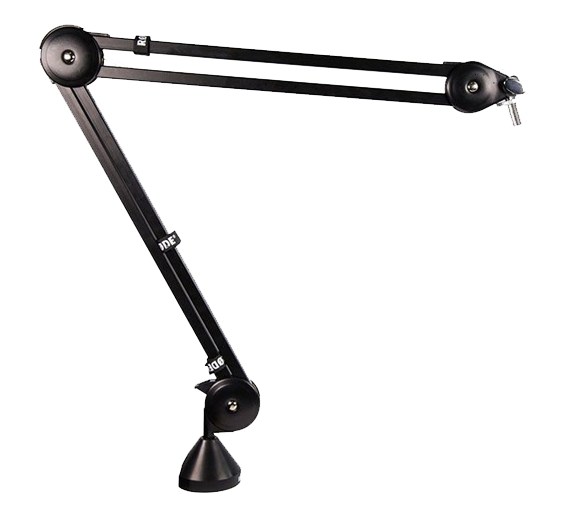 The Rode PSA1 is a popular choice among streamers who use a dynamic XLR microphone as it's affordable, sturdy, and reliable.
---
Which audio interface does Pokimane use?
Pokimane uses the Universal Audio LA-610 Mk II audio interface.
Pokimane's audio interface is probably the most surprising part about Pokimane's set up as the Universal Audio LA-610 Mk II is quite old and I can't find any other streamer using this interface!
Most streamers nowadays use a GOXLR (mini) mixer as this is more affordable and user-friendly.
Pokimane also owns a GOXLR as referenced in her 2020 room tour where she is heard saying "I don't know if I'll switch back to my old audio interface… I guess we'll see." Turns out she did switchback as the Universal Audio LA-610 Mk II is now listed back in her fossabot commands on Twitch.
Continue reading about the GOXLR
---
Which webcam does Pokimane use?
Pokimane doesn't use a webcam in her streaming setup, instead, she uses a Sony Alpha a6000 to broadcast herself with amazing and crisp quality.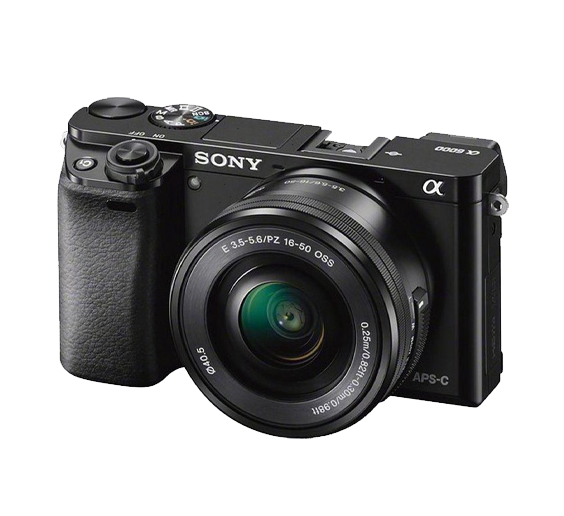 She also uses a Sony SELP1650 16-50mm Power Zoom Lens to enhance her video quality even more.
Previously, years ago, used the C920 webcam as well which is popular among streamers but has since moved to better quality equipment.
---
What lighting kit does Pokimane use?
Pokimane uses the Falcon Eyes SO-28TD Kit 28W LED lighting kit to illuminate her face and minimize shadows while on stream.
This LED ring light is positioned on a 360 degree U-bracket which you can fully adjust to meet your needs. The Falcon Eyes comes with an LCD touch screen on the back which allows you to control the dim of the light. The light can be dimmed from 0 – 100%.
Read also: best lighting for Twitch streaming
---
Which mouse does Pokimane use?
Currently, Pokimane uses the Logitech G x Shroud Pro Mouse as part of her streaming setup.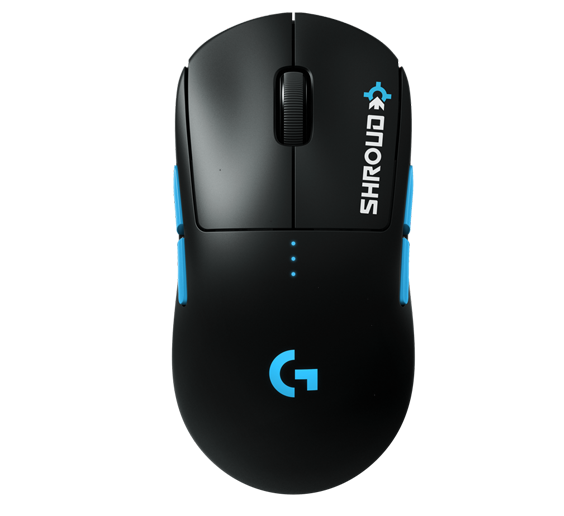 The G Pro Wireless is a professional gaming mouse designed for esports. It's ultra-lightweight at just 80 grams, has an accurate hero 25k sensor and 1ms wireless respond rate. This mouse comes with 4 side buttons in total, 2 on each side.
Previously, Pokimane used the HyperX Pulse gaming mouse.
---
Which keyboard does Pokimane use?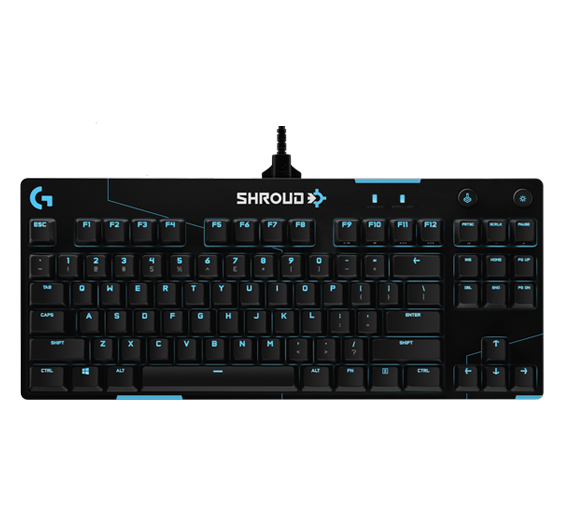 Currently, Pokimane uses the Logitech G x Shroud Pro X Keyboard as part of her streaming setup.
The Logitech G pro gaming keyboard is designed for esports and tested by professionals (and clearly has Shroud's stamp of approval).
The keyboard is very compact with a tenkeyless design and portable. It also features RGB backlit lighting because a pro keyboard isn't a pro keyboard without RGB right?
Poki is clearly a Shroud simp as she uses both his keyboard and mouse in her streaming setup. 😉
Previously, Pokimane had the Hyperx Alloy FPS pro keyboard.
---
Which monitor does Pokimane use?
Pokimane takes her gaming seriously and uses the esports-favorite BenQ Zowie XL2546 gaming monitor in her setup.
This monitor is a 25-inch beast that runs at 240hz refresh rate which is the meta for competitive FPS games such as Valorant.
The BenQ Zowie XL2546 completely designed for shooter games and even features Dynamic Accuracy (DyAc™) which makes vigorous in-game actions such as spraying less blurry. 
This gaming monitor also comes with an S switch which allows you to save 3 different profiles and quickly switch between them.
---
Which headset does Pokimane use?
Pokimane uses the HyperX Cloud Alpha headphones (she has the gold version)
This is a wired gaming headset with 7.1 surround sound and a durable aluminum frame that is built to withstand daily gaming.
It comes with a detachable noise cancelling microphone (which obviously Poki doesn't use) and an audio control mixer which lets you activate surround sound, control your microphone and volume.
The headset also features bass adjustment sliders on each side of the ear cups so you can pick between 3 levels of bass.
Aside from PC, the HyperX Cloud Alpha is also compatible with a PS4.
---
Which gaming chair does Pokimane use?
Pokimane previously had a Noblechairs Epic Gaming Chair (also in white) but she decided to switch to a Herman Miller after developing RSI (Repetitive Strain Injury) in her wrist. She believes the Herman Miller will better suit her ' wrist gamer' style.
Additionally, Pokimane believes the Aeron will improve her posture much more than any other gaming chair can offer.
You can watch the unboxing of her new chair here.
⚠️ UPDATE September 2022: it seems Pokimane has been using the Secretlab Omega in her recent streams.
---
Pokimane PC Specs
Other Popular Streaming Setups:
---
Best Streaming Equipment in 2022
Are you reading this article because you're looking to upgrade your streaming/gaming setup? We got you covered!
In a separate guide, we've collected the best streaming equipment you can find for EVERY budget. Whether you're looking for an entry-level, intermediate, or professional streaming setup, we've done the heavy lifting for you!
You can also navigate some of our buying guides: