Last Updated on 01/02/2023 by Dean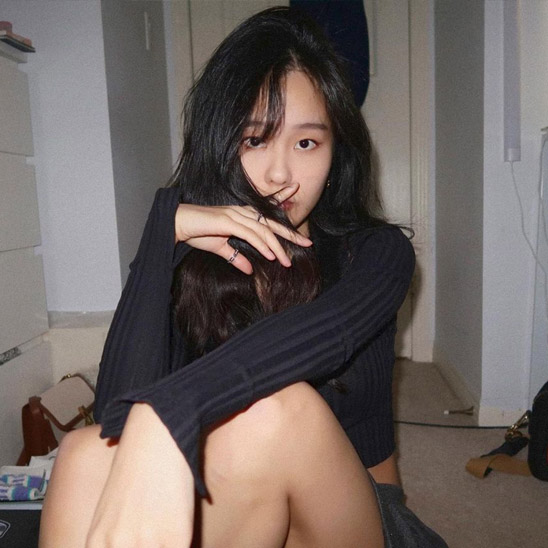 Interested to know what type of gear 39Daph uses in his streaming setup? In this article, we'll take a look at every piece of equipment 39Daph uses (at least the ones we could find!)
We aim to update our stream setup articles every 3 months, if the info is outdated don't be afraid to contact us and we'll update it!
As an Amazon Associate, I earn from qualifying purchases.
What microphone does 39Daph use?
39Daph uses the Audio Technica AT2020 microphone
Unlike other streamers, 39Daph doesn't often have her microphone in the frame of her webcam. For this reason, it took us some digging to find her actual microphone. Luckily, we found it by browsing through her youtube videos.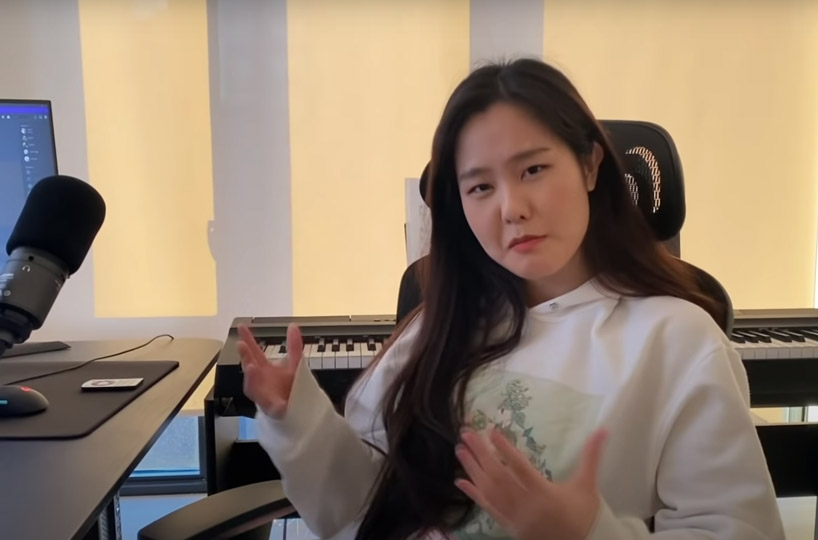 Here's a screenshot from a recent youtube video where you can see the AT2020 on the left!
Audio Technica's AT2020 is a very popular XLR microphone that is commonly used by Twitch streamers due to its low price point but amazing sound quality. If you are looking for a budget dynamic microphone, the AT2020 is the way to go.
Keep in mind though that you will need an Audio Interface to make it work. If you are not comfortable with that, you can also opt for the USB model which is slightly more expensive but easier to set up.
What else?
We are unsure about 39Daph's Audio Interface but the GOXLR mini would be the obvious choice.
---
What mouse does 39Daph use?
The G403 is one of Logitech's budget mice. Being a wired mouse, it comes with a braided cable. The mouse features the same 25K hero sensor as found in more expensive Logitech models. It features 2 side buttons. If you don't mind wired mice, the G403 is a great choice for a reasonable price.
---
What keyboard does 39Daph use?
39Daph's keyboard, the Logitech G Pro X is a mechanical keyboard with swappable switches. It is built for esports and tested by professionals. The compact form factor makes this the ideal keyboard for professional gamers and streamers alike. It's easy to carry to tournaments as well as takes up very little desk space.
---
What chair does 39Daph use?
The Autonomous ErgoChair seems to be favored by the more artistic streamers on Twitch as this model is used by both 39Daph and LilyPichu.
This chair is designed with ergonomics in mind. Its headrest prevents hunching and the backrest corrects your posture. Everything you need in a chair for long-term daily use can be found in the Autonomous Ergochair Pro.
---
What drawing tablet does 39Daph use?
Wacom has long been revered as one of the best drawing tablet brands out there so it is no surprise that 39Daph uses the Wacom Intuous Pro as her weapon of choice.
Software included!
39Daph uses Clip Studio Paint pro to do her on-stream drawings. This software is included (FREE) in the purchase of any Wacom product, including the Wacom Intous Pro that 39Daph uses!
---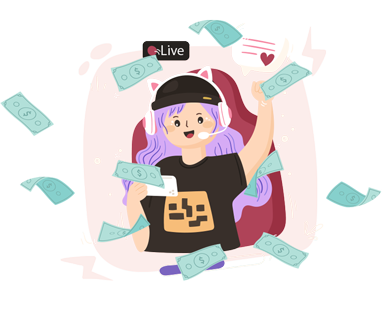 Want to know how much 39Daph makes?
We've collected intel on 39Daph income from Twitch, Youtube, and other sources!
---
Wrap up: 39Daph Stream Setup
That's all the information we found on 39Daph Streaming Setup. In case something is missing or needs updating, feel free to let us know! We aim to keep these STREAM SETUP articles as updated as possible.
Check out our other streaming equipment articles below or continue reading more of your favorite streamers' setups.
Best Streaming Equipment in 2022
Are you reading this article because you're looking to upgrade your streaming/gaming setup? We got you covered!
In a separate guide, we've collected the best streaming equipment you can find for EVERY budget. Whether you're looking for an entry-level, intermediate, or professional streaming setup, we've done the heavy lifting for you!
You can also navigate some of our buying guides:
More streamer Setups