Last Updated on 01/02/2023 by Dean
Wondering what Ludwig, the record holder of the most all-time Twitch subscribers and subathon king's streaming setup looks like? You came to the right article, we'll take a look at everything Ludwig uses to make his stream so successful.
I'm just messing, as Ludwig would tell you, having fancy equipment doesn't make your stream better at all.
Spend as little money as possible and just stream. Find out if you actually like streaming or you like the idea of being a big streamer.

— ludwig (@LudwigAhgren) February 24, 2020
If you're looking for streaming equipment for every budget, we have a separate article to help you out with that. You can read it here.
We aim to update our stream setup articles every 3 months, if the info is outdated don't be afraid to contact us and we'll update it!
This article won't contain every part of Ludwig's setup as Ludwig does not talk about his equipment very often. The majority of the items named here are those which are visible in his streams such as his microphone, headset, and so on.
As an Amazon Associate, I earn from qualifying purchases.
Which microphone does Ludwig use?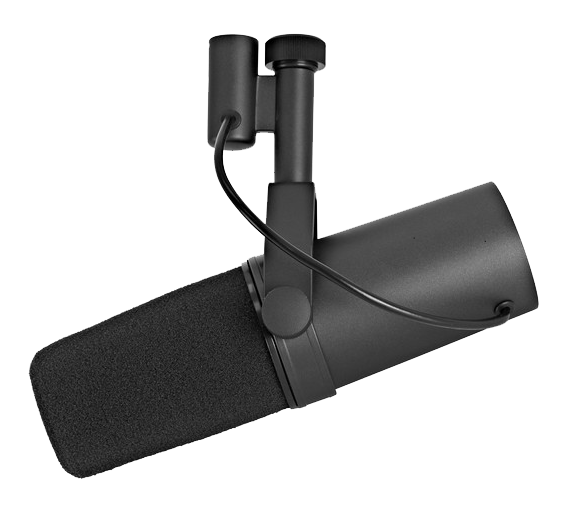 Ludwig uses the Shure SM7B microphone.
Yep, that fancy microphone Ludwig defaces with emote stickers is the infamous SM7B.
The Shure SM7B is by far the most popular microphone amongst top streamers and responsible for crispy, high-quality audio.
This top of the line microphone comes in at a ridiculously high price though and you're not just done there, you also need to get an audio interface (which will set you back at least $200) just to get it to work and a microphone stand which will set you back another 100.
So in total, you'll pay about a minimum of $700 for a complete Shure SM7B setup, which is a ridiculous amount of money considering you can get a budget microphone setup for less than $50.
If you don't believe me that budget microphone setups can work AND sound good, in a recent article, we've uncovered that Ryan Higa streams with a budget microphone setup from Amazon which is available for under $50 for the entire package.
The Shure SM7B while amazing, is largely a hype product and when you get to Ludwig's level with boo koo bucks it's an easy purchase but for us mortals, it's not.
Read also: Why does every Twitch streamer use a Shure SM7B?
---
Which audio interface does Ludwig use?
Ludwig uses a Focusrite Scarlet 2i2 audio interface
Like we said earlier, you need an audio interface to get an XLR microphone like the Shure SM7B to work. For this job, Ludwig uses a Focusrite Scarlet 2i2.
The Focusrite Scarlet 2i2 is a budget interface that is often used with the Shure SM7B by streamers because it has very few buttons and knobs. Audio interfaces often come with a lot of buttons that a regular streamer simply doesn't need.
To connect a Shure SM7B to a Focusrite Scarlet 2i2 you will need a preamplifer as the Shure SM7B is simply too quiet a microphone and the Scarlet 2i2 doesn't have one built-in. We don't know which preamplifer Ludwig uses but it's likely to be a cloudlifter CL-1.
---
Which microphone stand does Ludwig have?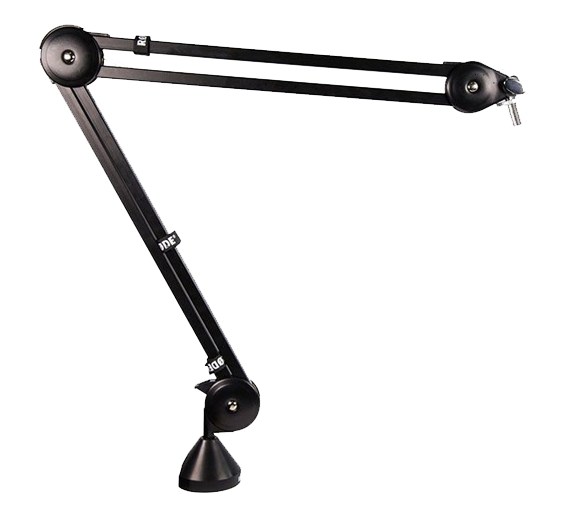 Ludwig uses the Rode PSA1 microphone stand.
Just like most streamers with a Shure SM7B, Ludwig uses the PSA1 Rode microphone stand. The PSA1 is a the go-to for streamers and YouTubers because it's sturdy, reliable, and extremely durable. Apart from that it just looks aesthetic.
---
Which headset does Ludwig use?
Ludwig uses a Phillips SHP9500 headset
Damn, Ludwig changes his headset a lot. I constantly have to update this article…
Previously, Ludwig had the Bose QuietComfort 35 II due to a sponsorship with Bose and before that he had Sennheiser hd599s. It seems the Bose sponsorship has ended as Ludwig is now rocking the SHP9500s from Phillips.
This is a very affordable headset for gaming (though not really made for it) and is extremely comfortable. It features a giant L on the ear cup, which might be one of the reasons Ludwig favors this headset.
---
Which webcam does Ludwig use?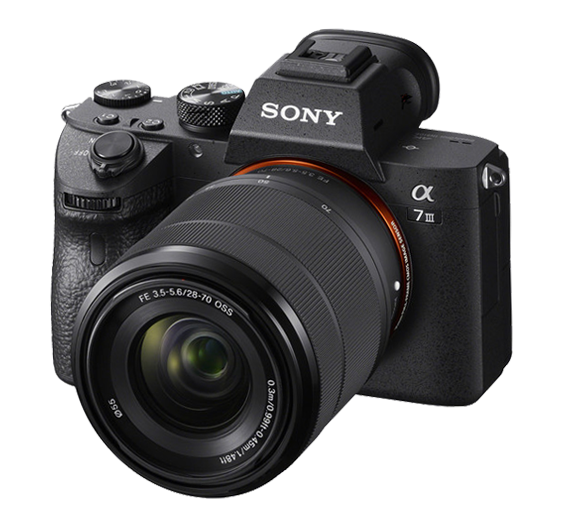 Ludwig uses the Sony A7 III mirrorless camera
As revealed in a tweet, Ludwig uses the Sony A7 III mirrorless camera hooked up to the Elgato cam link for his facecam.
I use cam link and Sony A7III and it's good for darker lighting setups

It worked perfect for 6 months then would should off after an hour but I started unplugging the cam link off stream cause it'd over heat and it's been great since ez 10 hour streams

— ludwig (@LudwigAhgren) April 2, 2020
The Sony A7 III has amazing picture quality and autofocus to make Ludwig's face cam look amazing on stream but also during his youtube videos which are more likely to be the reason he switched.
If you didn't know, the Elgato Cam Link is an HDMI adapter that allows you to use a mirrorless camera on stream. The cam link isn't cheap though and not every camera will work with it, you can check out the camera check if you want to figure out your DSLR is possibly compatible.
Lately, top-tier streamers are starting to step away from their Logitech webcams and started using mirrorless cameras instead. This is something that's not really necessary for streamers (many still use cheap C920's) but it does help for youtube content where quality matters a lot more, especially when you zoom in on your face cam a lot as Ludwig does.
Ludwig has previously used a Logitech C920 which is completely fine for a streaming setup.
Other top tier streamers who use mirroless cameras are Pokimane and Valkyrae.
---
What chair does Ludwig use?
Ludwig uses a Herman Miller Aeron chair.
For those who live under rocks, Herman Miller is a luxury ergonomics company that makes chairs for people with boo koo bucks. Don't go there if you have less than a grand to drop on a chair.
The Herman Miller Aeron is an aesthetically pleasing chair with a posturefit knob in the back that allows you to completely adjust the chair to your posture. Lumbar and sacral support are built into this chair, no cheap lumbar support pillows from this company.
---
Check out also: Ludwig's Net Worth
Best Streaming Equipment in 2022
Are you reading this article because you're looking to upgrade your streaming/gaming setup? We got you covered!
In a separate guide, we've collected the best streaming equipment you can find for EVERY budget. Whether you're looking for an entry-level, intermediate, or professional streaming setup, we've done the heavy lifting for you!
You can also navigate some of our buying guides:
---
More streamer Setups
xQc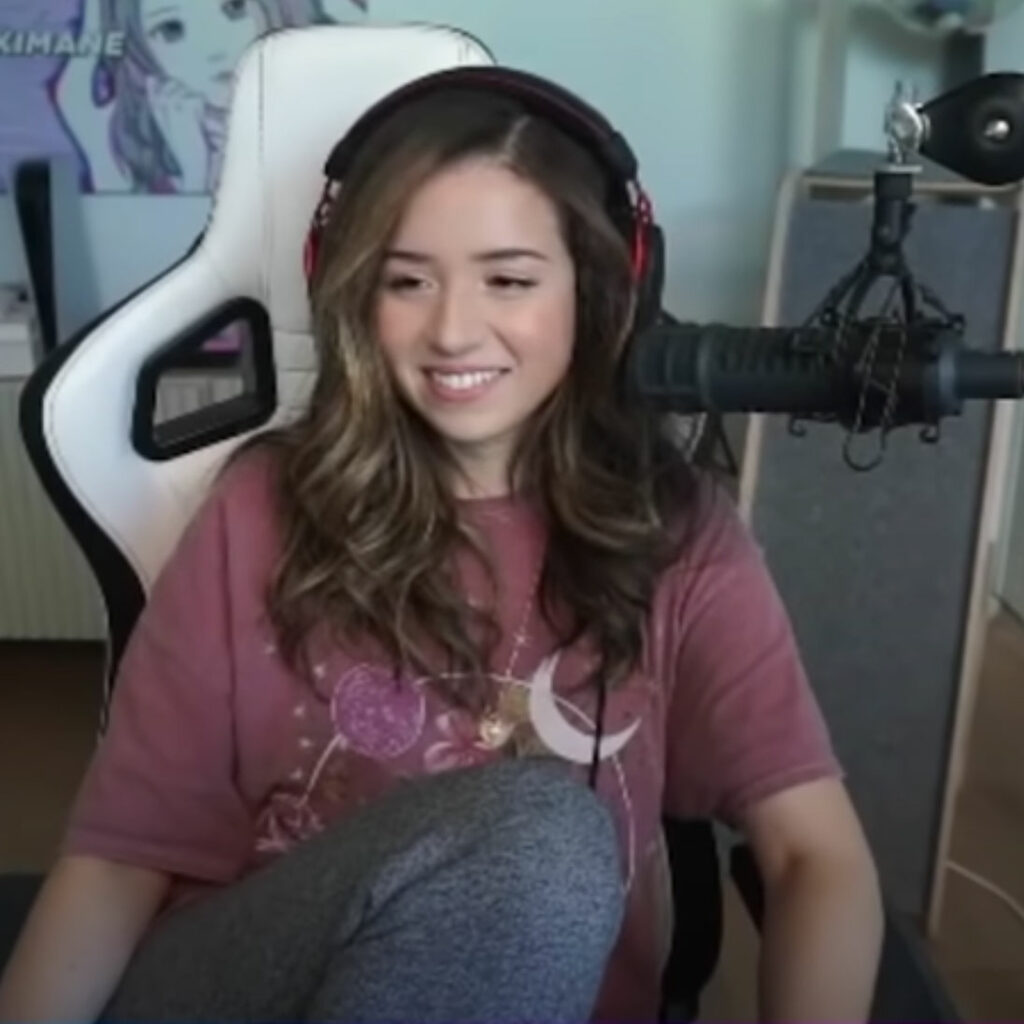 Pokimane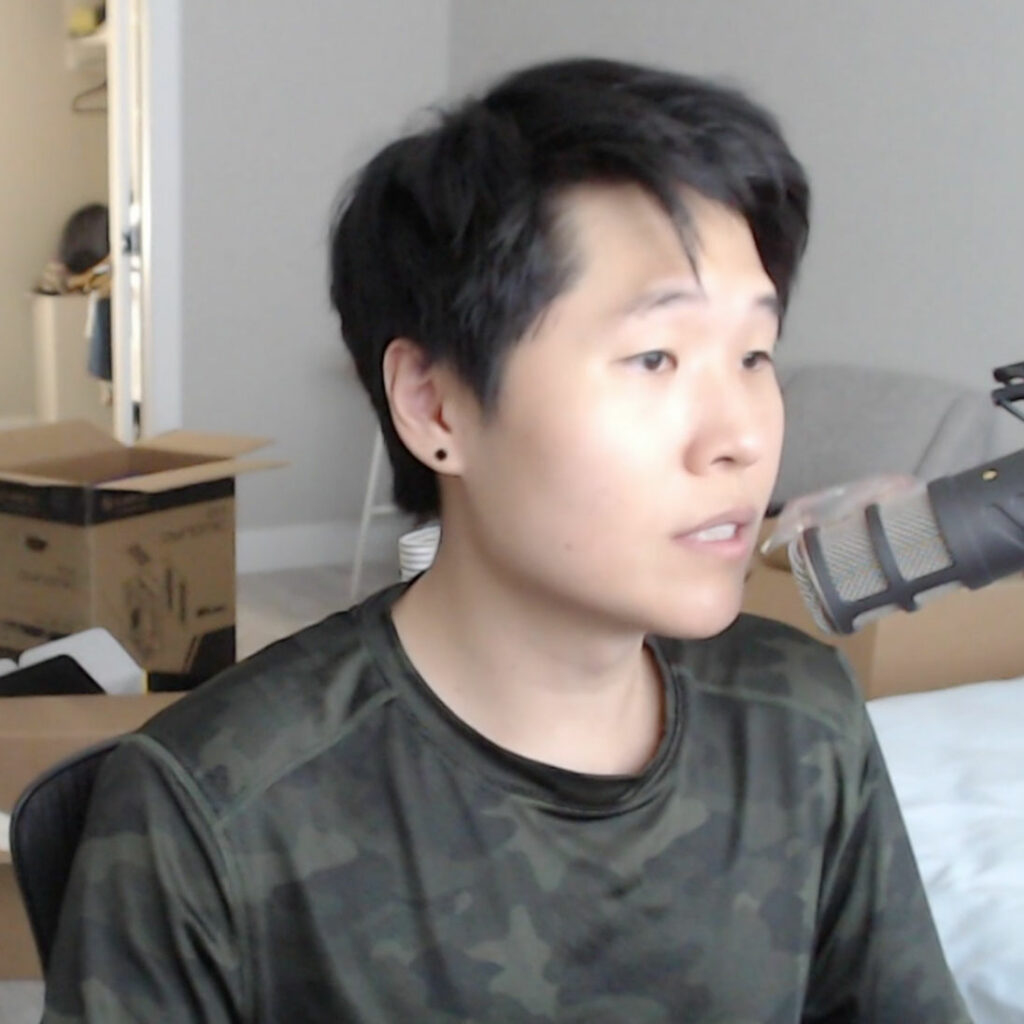 Disguised Toast