Last Updated on 09/08/2023 by Dean
Interested to know what type of gear AverageJonas uses in his streaming setup? In this article, we'll take a look at every piece of equipment AverageJonas uses (at least the ones we could find!)
We aim to update our stream setup articles every 3 months, if the info is outdated don't be afraid to contact us and we'll update it!
As an Amazon Associate, I earn from qualifying purchases.
AverageJonas Gear Setup
💰 How much is AverageJonas worth? 👉 Check out AverageJonas's net worth.
What microphone does AverageJonas use?
The HyperX Quadcast is a premium USB plug-and-play microphone that is commonly used as an entry-level microphone for livestreamers. 
The microphone comes in 2 colors: white and back and has RGB lighting inside. It comes with a desk stand inside the box but can also be mounted on a boom arm. 
Streamers can choose between 4 polar patterns. Through a handy switch, you can switch between Stereo, Omnidirectional, Cardioid, and bidirectional. This makes the HyperX Quadcast very versatile and a top contender within its category of USB plug-and-play microphones.
---
What keyboard does AverageJonas use?
AverageJonas has the Liquid x Naruto keycaps on his keyboard.
This is an affordable gaming keyboard that is fully customizable. You can pick between different sizes: 60%, 65%, TKL, and full size. Furthermore, you can choose your switches: HyperX Red, HyperX Blue, HyperX Aqua.
It comes with RGB backlighting and a detachable charging cable. All around, the HyperX Alloy Origins is one of the best gaming keyboards you'll find within this price category.
---
What mouse does AverageJonas use?
AverageJonas uses the Finalmouse Starlight-12
The Finalmouse Starlight-12 Phantom is the current lightest wireless gaming mouse on the market coming in at just 45 grams (small) and 49 grams (medium). That is INSANELY light compared to competitors such as the Logitech G Pro Ultralight which weighs 14 grams more.
Finalmouse is known for its beautiful graphics imprinted on the mouse as well as the honeycomb design. Finalmouse products are considered hype-products that only come in drops (imagine sneaker drops) meaning they are always sold out and you simply have to wait for the next drop if you really want one.
---
What chair does AverageJonas use?
AverageJonas has a brand deal with Secretlab and has been using their chairs for a while. He uses different graphic models and currently has the Jett edition.
Looks and fun designs aside, Secretlab Chairs come with a lot of technology to provide you with an ergonomic gaming experience. From advanced lumbar support built into the back to adjustable armrests and a comfy magnetic pillow.
---
What headset does AverageJonas use?
As AverageJonas has a brand deal with AlienWare, he uses their wireless headset as part of his stream setup.
The AW920H uses Dolby Virtual Surround Sound, has active noise canceling, an Ai-driven noise-canceling microphone, and comfy memory foam earcups.
---
What monitor does AverageJonas use?
AverageJonas actually has a 4 monitor setup. Aside from his main gaming monitor (Alienware AW2524H), he has two Alienware W2521Hfs as side monitors and one big 3440×1440 Ultrawide monitor which he uses for games such as Diablo 4.
His main gaming monitor, the AW2524H is a 24.5-inch display with an astonishing 480Hz refresh rate.
---
What Camera does AverageJonas use?
To get a crispy clear facecam, AverageJonas uses the mirrorless Sony a6400 camera instead of a webcam.
The way this works is you connect your mirrorless camera via an HDMI cable and Elgato Camlink (Capture Card) to your PC. Then you simply import the Video Capture Source into your OBS and voila, you have a crispy clear facecam!
AverageJonas uses a Sigma 16mm F/1.4L camera lens on his A6400.
---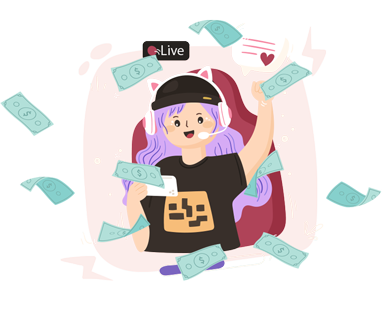 Want to know how much AverageJonas makes?
We've collected intel on AverageJonas income from Twitch, Youtube, and other sources!
---
Averagejonas has the top-end streaming PC money can buy in 2023. He only reveals his CPU, CPU, RAM & SSD when asked for his PC Specs as this is the important information.
If you'd like to have the same built as AverageJonas, here's the best streaming PC for 2023.
Best streaming PC 2023
This built includes Averagejonas' PC Specs and placeholder motherboard, cooler, PSU & case.
Wrap up: AverageJonas Stream Setup
That's all the information we found on AverageJonas Streaming Setup. In case something is missing or needs updating, feel free to let us know! We aim to keep these STREAM SETUP articles as updated as possible.
Check out our other streaming equipment articles below or continue reading more of your favorite streamers' setups.
Best Streaming Equipment in 2023
Are you reading this article because you're looking to upgrade your streaming/gaming setup? We got you covered!
In a separate guide, we've collected the best streaming equipment you can find for EVERY budget. Whether you're looking for an entry-level, intermediate, or professional streaming setup, we've done the heavy lifting for you!
You can also navigate some of our buying guides:
More streamer Setups