Last Updated on 09/07/2023 by Dean
Interested to know what type of gear Jinggg uses in his streaming setup? In this article, we'll take a look at every piece of equipment Jinggg uses uses, go over his VALORANT settings & check out his PC Specs!
We aim to update our stream setup articles every 3 months, if the info is outdated don't be afraid to contact us and we'll update it!
As an Amazon Associate, I earn from qualifying purchases.
Jinggg Gear Setup
What mouse does Jinggg use?
Jinggg uses the Lamzu Atlantis Mini
Jinggg's mouse settings: 1600 DPI | 0.2
Note: Jinggg also owns a Hati S+ 4K and sometimes switches between these two.
The Lamzu Atlantis is the newest hype among Valorant pros. Some have called it the Superlight killer, but the jury is still out on that one as of right now still a huge chunk of pros are rocking the Logitech Pro X Superlight.
What makes the Lamzu Atlantis Mini so appealing to pros is that it's extremely lightweight at 51 grams (9 grams lighter than the V2 superlight) and designed for a claw grip. As many pros use a claw-style grip, the Atlantis Mini is a great pick.
Furthermore, this mouse is only $90 and can be upgraded with a dongle to achieve a polling rate of 4k Hz. Pretty impressive stuff, for a very low price point. Especially compared to the competition.
P.S. When asked, Jinggg seems to be unsure whether he uses fingertip or claw grip.
P.S.S. Jingg does not use 4K Hz Polling because it drains his battery.
---
What mousepad does Jinggg use?
Valorant pros are obsessed with Artisan mousepads. The only caveat: they are imported from Japan which makes them wildly expensive in the US.
That being said, they are available on Amazon now which they weren't for a very long time. So those who are willing to spend money can also taste a piece of that oh-so-sweet Artisan Pie.
What makes it so good? Well aside from looking very sleek and premium, this mousepad is infamous for its consistency. Mousepad reviewers claim Artisan has the most consistent glide of any mousepad on the market.
And for Valorant pros, consistency is of course very important. Thus, Artisan mousepads are a must-have to keep up with the meta.
---
What keyboard does Jinggg use?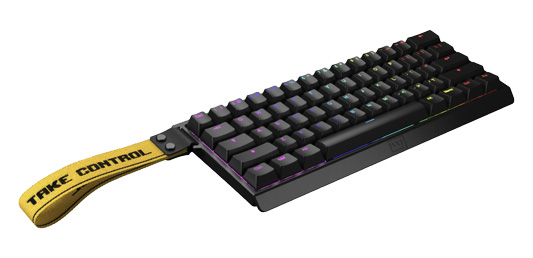 Jinggg uses the Wooting 60HE
Is there a Valorant pro who doesn't have this keyboard?
In case you didn't know, the Wooting 60HE is the fastest keyboard in the world. And used by a huge chunk of Valorant pros today because it's simply too OP not to use it.
What makes it so good?
The Wooting 60HE uses magnetic switches which allow users to set the actuation force to any figure they want between 0.1mm and 4.0mm. Furthermore, it features Rapid Trigger technology which allows for zero delay between actuation and deactivation of key presses.
This allows Valorant pros to set their WASD keys to 0.1mm + Rapid Trigger, enabling them to deadzone and counterstrafe with ABSOLUTELY NO DELAY.
The Wooting 60HE is undoubtedly the best keyboard out there right now.
For more info on this ridiculous keyboard, check out our full article on the Wooting 60HE.
---
What monitor does Jinggg use?
Every Valorant Pro should have at least a 240Hz monitor and the large majority of them use the BenQ Zowie XL2546K or the higher refreshrate XL2566k. Jinggg prefers the higher refreshrate and uses the 360hz XL2566K.
What makes the BenQ Zowie XL2566K so good?
BenQ Zowie is favored among FPS pros for its reliability, responsiveness, high refresh rates, name (mostly this), and is known as the only gaming monitor that actually has a good stand. Seriously, you can set this thing at any height and angle of your preference, without the need for a monitor arm. And if you still wanna arm it up, it's VESA compatible so there you flipping go, wasn't so hard now was it, monitor companies?
Furthermore, BenQ Zowie comes with DyAc technology which reduces motion blur and is supposed to improve FPS experience. (Though most pros, including Jinggg, turn it off, so there's that).
If you can afford it, BenQ monitors are a great addition to your setup, but honestly, much cheaper 240Hz monitors exist, so us non-pros should probably just stick to that. But hey, I'm a gold player so take my advice with a grain of salt.
---
What headset does Jinggg use?
PRX Jinggg is sponsored by HyperX and uses their HyperX Cloud II headset.
HyperX makes solid, inexpensive gaming peripherals that are used by many streamers and Valorant pros. Even plenty of streamers not sponsored by HyperX play with these peripherals so they must be doing something right over there at HyperX.
E.g. Pokimane favors the HyperX headsets but she's not sponsored and more than rich enough to buy any headset to her hearts content.
The Cloud II comes in a Wireless and Wired design, F0rsaken has the wireless version for more versatility. These have a battery life of up to 30 hours.
Cloud II features DTS spacial awareness audio, memory foam cushions, and a noise-canceling microphone.
Fun fact: Jinggg uses his headphone microphone on stream, he's one of the few Valorant streamers (alongside teammate f0rsaken) who hasn't bothered to buy an external microphone to enhance his audio quality
---
What chair does Jinggg use?
Jinggg is sponsored by Secretlab and uses their Titan Evo chair.
Secretlab has a very tight grip on the Valorant and streaming space as a huge chunk of streamers and pros use their gaming chairs, definitely not just the sponsored ones.
So what makes the Secretlab chair so good?
Aside from its beloved aesthetic, the Secretlab Titan is a very premium chair built by a reputable company. This chair is designed with ergonomics in mind as its users spend many hours a day gaming away behind their desks. It features built-in lumbar support, a memory foam head pillow, adjustable armrests, and many other fancy features.
---
| | |
| --- | --- |
| MOUSE DPI | 1600 |
| Valorant Sensitivity | 0.2 |
| eDPI | 320 |
| Resolution | 1280×960 |
| Crosshair | 0;s;1;P;u;000004FF;o;1;d;1;0b;0;1b;0;S;b;1;c;8;t;000000FF;o;1 |
| Enemy | Yellow (Deuteranopia) |
Wrap up: Jinggg Stream Setup
That's all the information we found on Jinggg's Streaming Setup. In case something is missing or needs updating, feel free to let us know! We aim to keep these STREAM SETUP articles as updated as possible.
Check out our other streaming equipment articles below or continue reading more of your favorite streamers' setups.
Best Streaming Equipment in 2023
Are you reading this article because you're looking to upgrade your streaming/gaming setup? We got you covered!
In a separate guide, we've collected the best streaming equipment you can find for EVERY budget. Whether you're looking for an entry-level, intermediate, or professional streaming setup, we've done the heavy lifting for you!
You can also navigate some of our buying guides:
More streamer Setups