Last Updated on 02/17/2023 by Dean
| | |
| --- | --- |
| Real Name: | Ali Kabbani |
| Nationality: | American |
| Date of Birth | May 24, 1999 |
| Age: | 23 |
| Net Worth: | $2,500,000 USD |
What is Myth's net worth?
Myth's estimated net worth is $2,500,000 USD.
How does Myth make money?
Myth, also known as TSM Myth is a popular Twitch streamer and former professional Fortnite player for Team Solo Mid. He is still with TSM to this day.
Myth streams on Twitch to over 7.2 million followers.
Here's a little run-down of how Myth makes money:
Or [SKIP HERE] to see how much Myth makes per month.
Myth earns money from subscribers, donations and advertisements on his Twitch channel.
Subscriptions
Myth keeps 70% of every subscriber he gets on Twitch. Thus, he makes $3.50 for a tier 1 subscriber.
Donations
Myth accepts donations from fans in a streamlabs tip jar. Fans who donate more than $2 will have their message read out on stream through TTS (Text To Speech).
Advertisements
Twitch streamers make an income from advertisements as well. These video advertisements will often play before you enter a stream and can re-appear at any time at the streamer's discretion.
We estimate that streamers make around $2 per 1000 viewers on Twitch.
[SKIP HERE] to see how much money Myth makes from Twitch.
On his YouTube channel, Myth has 4.6 million subscribers and he uploads once per week.
YouTubers make money through advertisements that are placed on their videos. These earnings are measured per 1000 viewers. We estimate streamers make $2 – $3 per 1000 viewers.
[SKIP HERE] to see how much money Myth makes from Youtube.
Myth has sponsors which pay him a certain amount to feature products on his stream. One of his sponsors, for example, is Logitech.
Some of the sponsors may pay him a commission as well on purchases through his discount code.
👉 Learn more about how sponsorships work on Twitch.
According to esportsearnings, Myth has made a grand total of $55,908.33 from participating in 17 different esports tournaments.
Most of his earnings come from Fortnite with a smaller amount in Valorant.
You can buy Myth merch on the official TSM shop.
Want to sell your own merch? This article will teach you how!
How much do Twitch streamers make?
Interested to know how much Twitch streamers make? We've covered everything there is to know about the salary of Twitch streamers of every size, whether they are small creators who stream to less than 100 people or top-tier creators on the platform!
---
How much money does Myth make from Twitch?
Myth makes an estimated $20,000 per month from streaming on Twitch.
Here's how this adds up:
We use Twitch Tracker to accurately check how many subscribers a Twitch streamer has. Sadly, subscribers are not currently tracked for Myth's channel on Twitch Tracker.
Out of experience from our other net worth estimations, we can assume that someone like Myth has at least 5,000 or more active monthly subscribers.
Using that as our ballpark, we estimate that Myth makes at least $17,500 per month from Twitch subscribers.
…From Twitch Advertisements
Twitch Tracker tells us that Myth had 1,987,494 viewers in the last 30 day period. Using this information and considering a $2 CPM, we estimate that Myth makes about $3,974 per month from Twitch advertisements.
Donations are hard to estimate, someone as big as Myth can easily make $1000 per month in donations.
👉 Learn how to setup donation on Twitch.
How much money does Myth make from Youtube?
According to Social Blade, Myth has around 2 million average monthly video views on his YouTube channel. Considering a $3 CPM, we estimate that Myth makes $6000 per month from YouTube.
How much money does Myth make per month?
In total, Myth makes about $26,000 per month from streaming on Twitch and uploading videos to his YouTube channel.
Of course, he has other income sources as well such as merch, sponsorships, and more which are not included in this estimation.
---
How did Myth get started?
Myth started streaming in 2016. When he first started, he played Paragon, a game created by Epic Games, the company behind Fortnite.
When Fortnite was released in 2017, Myth immediately switched to the brand new battle royale
Through Fortnite, Myth grew rapidly as a streamer. By the end of June 2018, he had over 3.2 million followers on the platform. He streamed to over 18,000 average viewers that entire year according to Twitch Tracker.
In 2018, Myth joined TSM (Team Solo Mid) as a professional Fortnite player and team captain
Myth placed 43th in the 2019 Fortnite World Cup
In March 2020, Myth retired retired from professional Fortnite
These days Myth streams a variety of games such as Valorant, Minecraft and Apex Legends, he has an average of 10,000 viewers on his Twitch streams.
---
More streamer Net Worths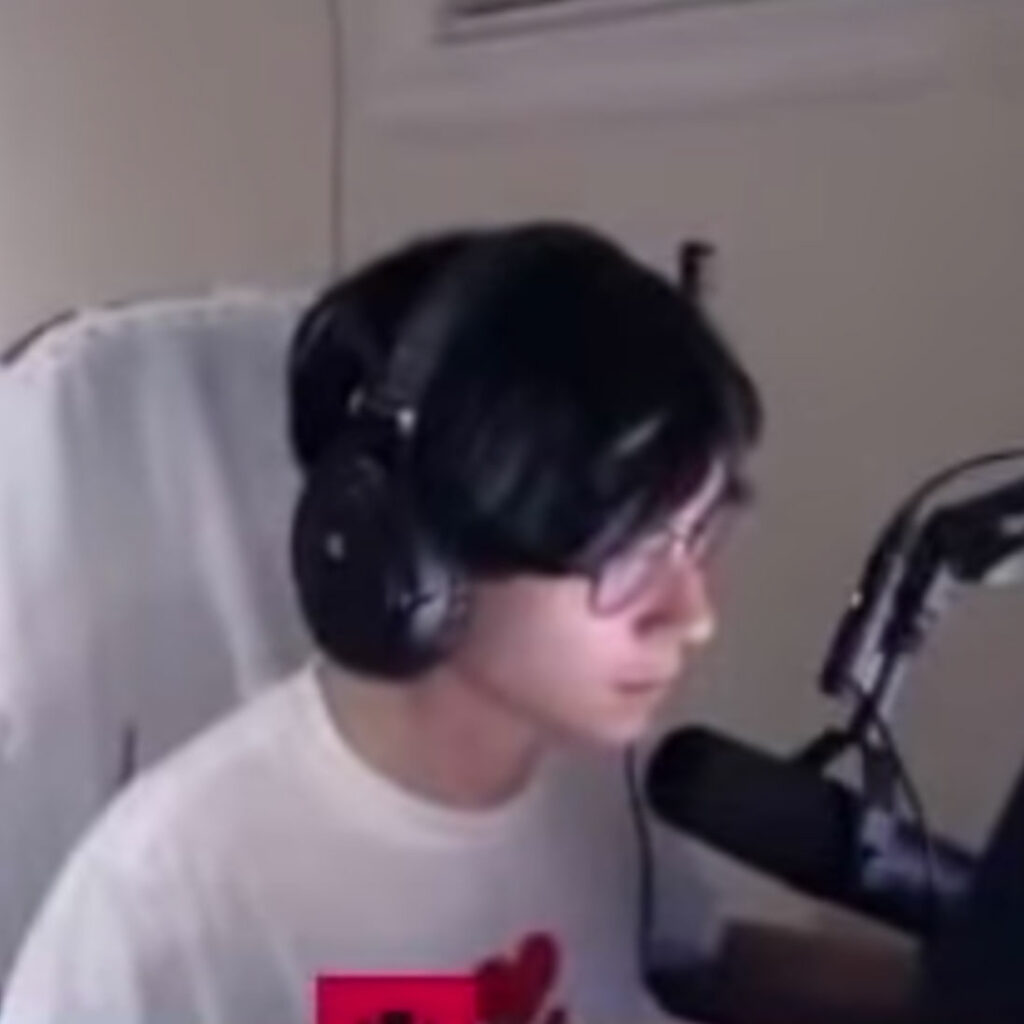 TenZ
Ludwig
xQc
Sources
---
You might also like
Last Updated on 08/02/2023 by Dean What is Kai Cenat's net worth? Kai Cenat's estimated net worth is $7 million USD. How does Kai Cenat make money? Kai Cenat is…