What is Disguisedtoast's net worth?
Disguisedtoast's estimated net worth is $5,000,000 USD.
How does Disguisedtoast make money?
Disguisedtoast is a popular Twitch streamer and YouTuber.
He is also part of OfflineTV where he makes IRL content with other popular streamers such Pokimane, Lilypichu, Scarra, and others.
Here's a little run-down of how Disguisedtoast makes money:
Or [SKIP HERE] to see how much Disguisedtoast makes per month.
As a partner on Twitch, Disguisedtoast makes money from subscribers, advertisements, and bit donations.
Subscriptions
Disguisedtoast easily qualifies for the 70/30 sub split meaning that he keeps a minimum of $3.50 for every monthly subscriber that he has.
Advertisements
Disguisedtoast also receives money from advertisements displayed on his stream. We estimate this to be around $2 per 1000 views for most streamers.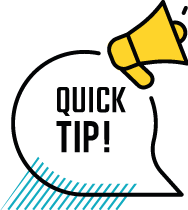 Streamers have the ability to give their viewers advertisements as often as they want. However, for the most part, advertisement income only makes up a very small chunk of their monthly income.
Donations
Just like any other streamer, Disguisedtoast also receives donations from fans.
He accepts both Twitch Bits and external donations through a Streamlabs tip jar.
[SKIP HERE] to see how much money Disguisedtoast makes from Twitch.
Streamers often get paid by brands to promote products (apparel, peripherals, drinks, video games, etc).
Sponsorships can be a very good earner for streamers but are hard to track and estimate which is why we never include them when we estimate a streamers' monthly earnings.
👉 Learn more about how to get sponsored on Twitch.
Disguisedtoast has a cute Toast plushie for sale on his website: disguisedtoast.com.
👉 Want to sell your own merch? This article will teach you how!
How much do Twitch streamers make?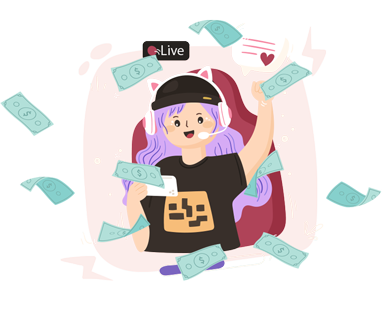 Interested to know how much Twitch streamers make? We've covered everything there is to know about the salary of Twitch streamers of every size, whether they are small creators who stream to less than 100 people or top-tier creators on the platform!
---
How much money does Disguisedtoast make from Twitch?
Disguisedtoast makes an estimated $40,000 per month from streaming on Twitch.
Here's how this adds up:
According to Twitch Tracker, Disguisedtoast has 8,459 average subscribers on his Twitch channel.
Considering he makes at least $3.50 per subscriber, we estimate that Disguisedtoast makes at least $29,606 USD per month from subscribers on Twitch.
…From Twitch Advertisements
Disguisedtoast streamed for a total of 25 days in the last 30-day period and had about 3,652,554 total viewers in the past month.
Considering a $2 CPM, we estimate that Disguisedtoast makes at least $7,304 USD per month from Advertisements on Twitch.
You cannot really calculate donations on Twitch.
They are unpredictable.
We estimate that, on average, a streamer like Disguisedtoast will make about $2 – 4k per month in donations.
How much money does Disguisedtoast make from Youtube?
Disguisedtoast also has a widely popular YouTube channel with 3.57 million subscribers.
He took a bit of a break from YouTube after he stopped playing Among Us but it seems (for now at least) he is back and for December 2021 alone, he had a total of 25,495,886 viewers according to Social Blade.
In January of 2022, his viewer count is still at around 24 million.
During the Among Us days, when Toast was known as 'The Among Us Guy' he reached 100 million monthly views for two consecutive months.
And even in his downtime, when Disguisedtoast wasn't uploading at all, he reached an average of 5 million monthly views. Many other streamers can only dream of achieving that.
Considering a $3 CPM, we estimate that Disguisedtoast makes $72,000 per month from advertisements on YouTube.
During his off-months, Toast made an estimated $15k per month and at his peak, up to $300k per month.
Source: We used Social Blade to calculate Disguisedtoasts' average monthly video views.
---
How much money does Disguisedtoast make per month?
Disguisedtoast makes an estimated $110,000 per month from streaming on Twitch and uploading videos to his YouTube channel.
This estimation is based solely on the available information we have on his Twitch and YouTube earnings. Please note that streamers such as toast have other income sources such as sponsorships, merch, team salary (OfflineTV), and more.
---
How did DisguisedToast get started?
Disguisedtoast started streaming on Twitch in 2015. Back then, he was still a hearthstone streamer.
Toast quickly built himself up as one of the most popular Hearthstone streamers out there.
In 2017, Toast joined OfflineTV. At the time, Toast streamed to an average 8,000+ viewers on Twitch.
When TFT (TeamFightTactics) was released in 2019, a Chess-like strategy game based on League of Legends (something a strategic mastermind like Toast was born for), Toast started putting his focus on a new game and it brought him a sizely new following.
In November of 2019, Toast signed an exlusive deal with Facebook Gaming meaning he could no longer stream on Twitch.
Disguisedtoasts' biggest influx of viewers came in 2020 when Among Us became widely popular and Toast became known as 'The Among Us Guy'.
His Among us videos reached millions of views and brought him a huge new following.
On November of 2021, Toast returned to streaming on Twitch after his Facebook Gaming contract ended.
These days, he streams TFT, Minecraft, Valorant and other games on Twitch to over 17,000 average viewers.
Sources:
---
More streamer Net Worths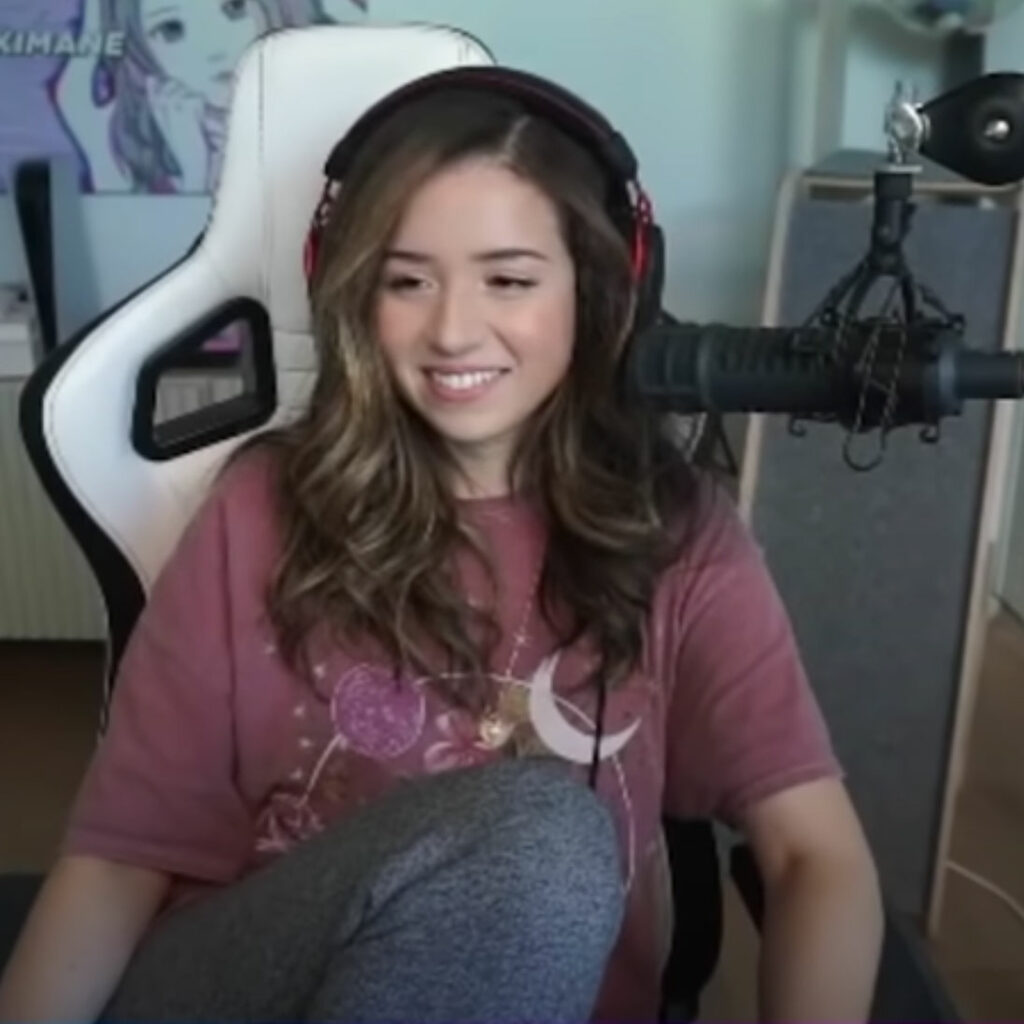 Pokimane
Ludwig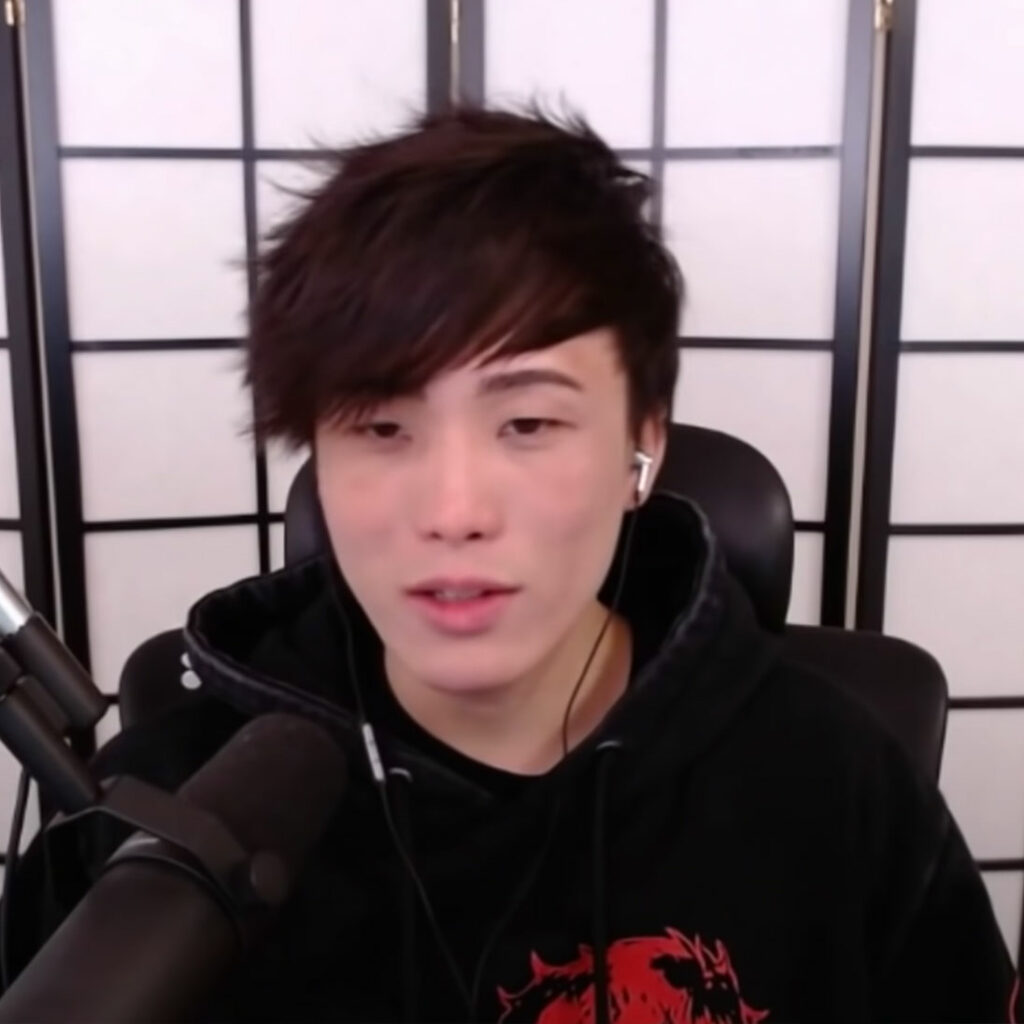 Sykkuno
---
Want to learn how YOU can stream on Twitch?
At Streamerfacts, we have lots of streamer guides available to you!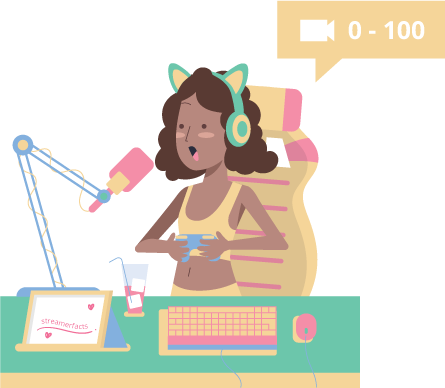 Our guides cater to all levels of streamers. You can start off from 0 or pick up on your way to make Partner! 🏆