Last Updated on 09/12/2023 by Dean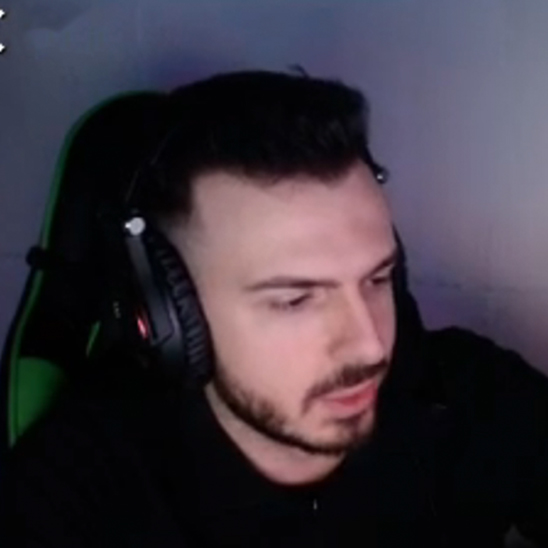 | | |
| --- | --- |
| Real Name: | Tarik Celik |
| Nationality: | American |
| Date of Birth | February 18, 1996 |
| Age: | 26 |
| Net Worth: | $2,000,000 USD |
What is Tarik's net worth?
Tarik's estimated net worth is $2,000,000 USD.
How does Tarik make money?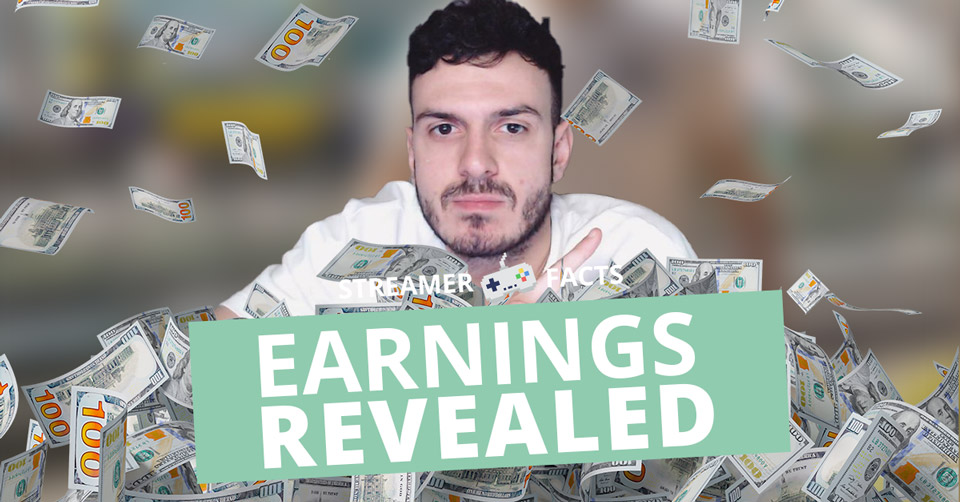 Tarik is a retired CSGO professional turned streamer known for streaming tactical shooters on Twitch such as VALORANT and CS:GO.
Here's a little run-down of how Tarik makes money:
👉💰 Or [SKIP HERE] to see how much Tarik makes per month.
Want info on Tarik's PC Specs, Setup & Valorant Settings? 👉 Check out Tarik Stream setup.
Tarik makes money on Twitch through subscribers, donations, and advertisements.
Subscriptions
Tarik takes home $3.50 for every person pays $4.99 to subscribe to his channel on Twitch. Even if this subscriber uses a free Twitch Prime sub.
⚠️ These earnings are going to be slashed in June 2023 when Twitch will remove the 70/30 sub split for large creators.
Donations
Tarik also makes some money from fan donations.
He uses a streamelements tipping page to accept credit card/PayPal donations. Aside from that, twitch streamers also accept donations through Twitch Bits.
Advertisements
Twitch streamers make an income from advertisements as well. These video advertisements will often play before you enter a stream and can re-appear at any time at the streamer's discretion.
We estimate that streamers make around $2 per 1000 viewers on Twitch.
👉💰 [SKIP HERE] to see how much money Tarik makes from Twitch.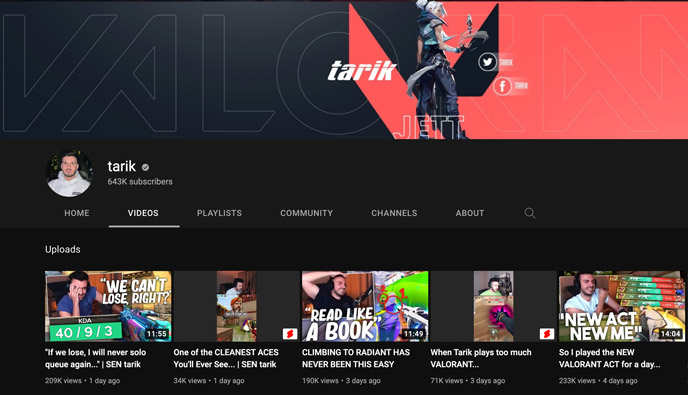 As many streamers do, Tarik has a YouTube channel where highlights of his streams are posted. On his YouTube channel, Tarik has 643k subscribers and uploads about 4-5 times per week. Each video gets well over 100k views.
👉💰 [SKIP HERE] to see how much money Tarik makes from Youtube.
It looks like Tarik is currently not selling any merch.
Streamers frequently have merch as an extra income source as merch shops are VERY EASY to set up and can bring in a lot of extra money if your fan base is big enough.
Want to sell your own merch? This article will teach you how!
While he is currently retired, Tarik has participated in over 147 tournaments and taken home a grand total of $792,739.21 according to esportsearnings.com.
99.9% of those earnings came from playing CS:GO.
---
How much do Twitch streamers make?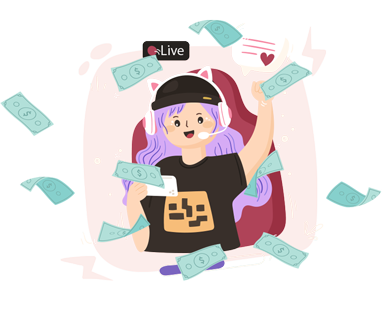 Interested to know how much Twitch streamers make? We've covered everything there is to know about the salary of Twitch streamers of every size, whether they are small creators who stream to less than 100 people or top-tier creators on the platform!
---
How much money does Tarik make from Twitch?
Tarik makes an estimated $68,339 per month from streaming on Twitch.
Here's how this adds up:
Using Twitch Tracker, we discovered the following:
Tarik has an average of 17,054 subscribers on Twitch.
50% of Tarik's subs are Twitch Prime Subs
Gifted Subs make up 13% of Tarik's monthly subscribers
Considering he keeps at least $3.50 per subscriber, we estimate that Tarik makes $59,689 per month from subscribers on Twitch.
…From Twitch Advertisements
Tarik has an average of 34,666 viewers on Twitch whenever he goes live. He streams 25 days per month.
Considering a $10 CPM, we estimate that Tarik makes about $346 per stream from advertisements or $8,650 USD per month from Advertisements on Twitch.
Streamers as big as Tarik can expect an extra $2k – $5k per month in donations.
SOURCE: We used Twitch Tracker to gather information on Tarik's subscribers and viewers.
---
How much money does Tarik make from Youtube?
Tarik's YouTube channel has seen massive growth recently with an average of 7.5 million views in recent months.
Considering a $3 CPM, we estimate that Tarik makes $22,500 per month from advertisements on YouTube.
SOURCE: We used Socialblade to track the average monthly views that Tarik has on YouTube.
---
How much money does Tarik make per month?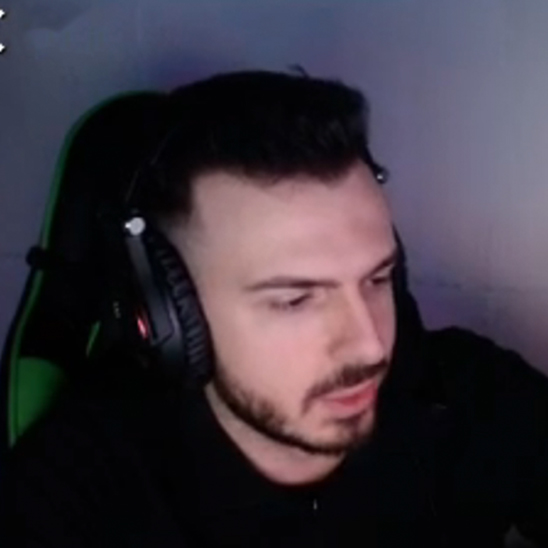 Among his earnings from both YouTube and Twitch, Tarik makes an estimated $90,839 per month.
Of course, this estimation does not include any money Tarik makes from sponsorships, donations, merch sales, and other sources.
---
How did Tarik get started?
Tarik grew up in Brooklyn New York in a Turkish-American household.
He started his esports career at an early age. Competing in CAL leagues (CAL was what ESEA is now) while still in middle school.
In high-school, Tarik gained some notoriety within the CS community by creating deathmatch servers called 'FragShack'. Also while in high-school, Tarik started streaming on Twitch using the alias 'NoShirtTV'.
Tarik's professional CS:GO career took off in 2015 after joining CLG.
In 2015, Tarik represented TEAM USA in the world championships.
In 2016, Tarik represented TEAM TURKEY in the world championships. Later that year, he won the ELEAGUE in Atlanta Georgia while playing for Optic Gaming.
From 2017-2020 Tarik had an average of 3,300 viewers on Twitch and he streamed for only about 105 days per year.
In 2018, Tarik, while playing for Cloud9, won the Bosten ELEAGUE Major which had a million dollar prize pool. He made a grand total of $250,750 in prize money that year.
In 2021, after Tarik retired from CSGO, he streamed for a total of 247 days and his average viewership rose to 6,917
In 2022, Tarik is streaming almost every single day and has an average of 21,479 viewers. He is on a massive growth spurt and it looks like it won't stop there.
Sources
---
Want to see Tarik's Stream Setup?
We've collected intel on every piece of Tarik's stream setup. Including his custom-built keyboard, microphone, and his PC specs!
👉 See Tarik Stream setup
---
More streamer Net Worths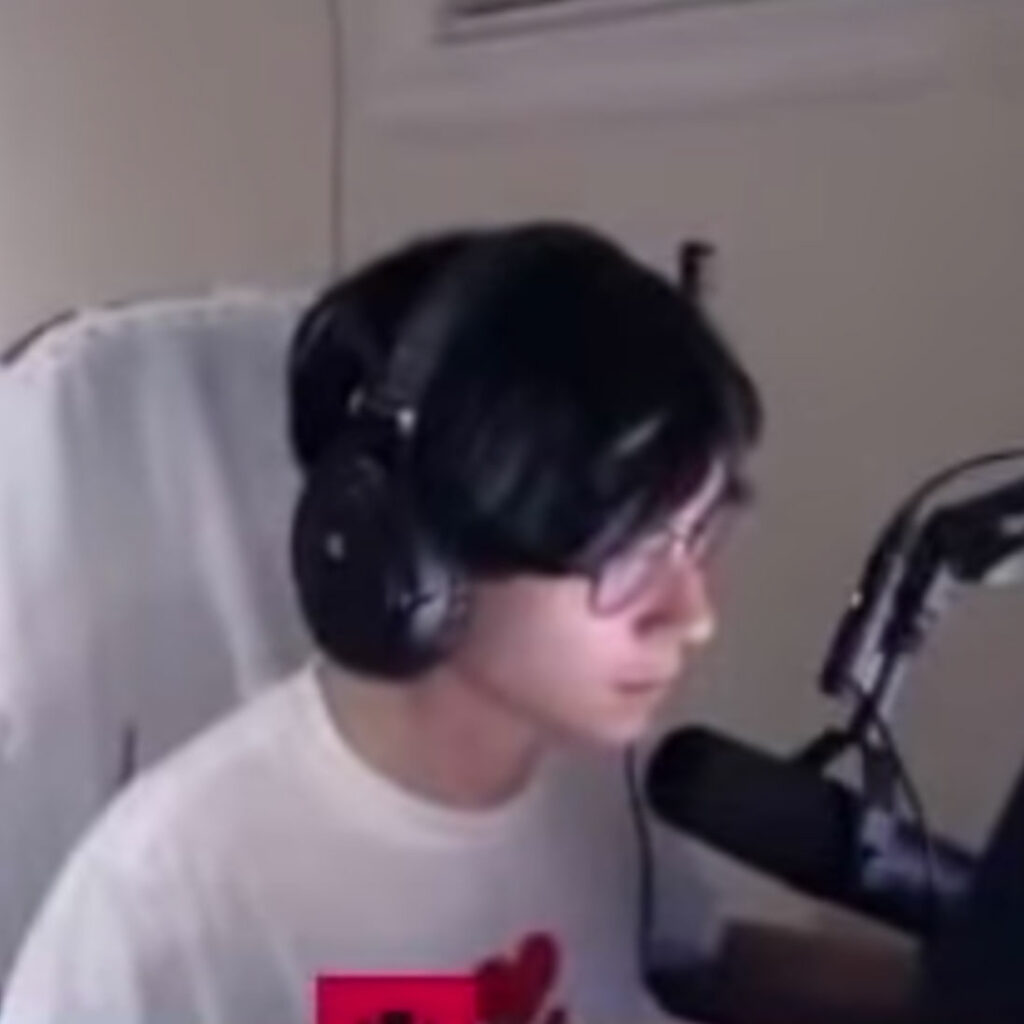 TenZ
Averagejonas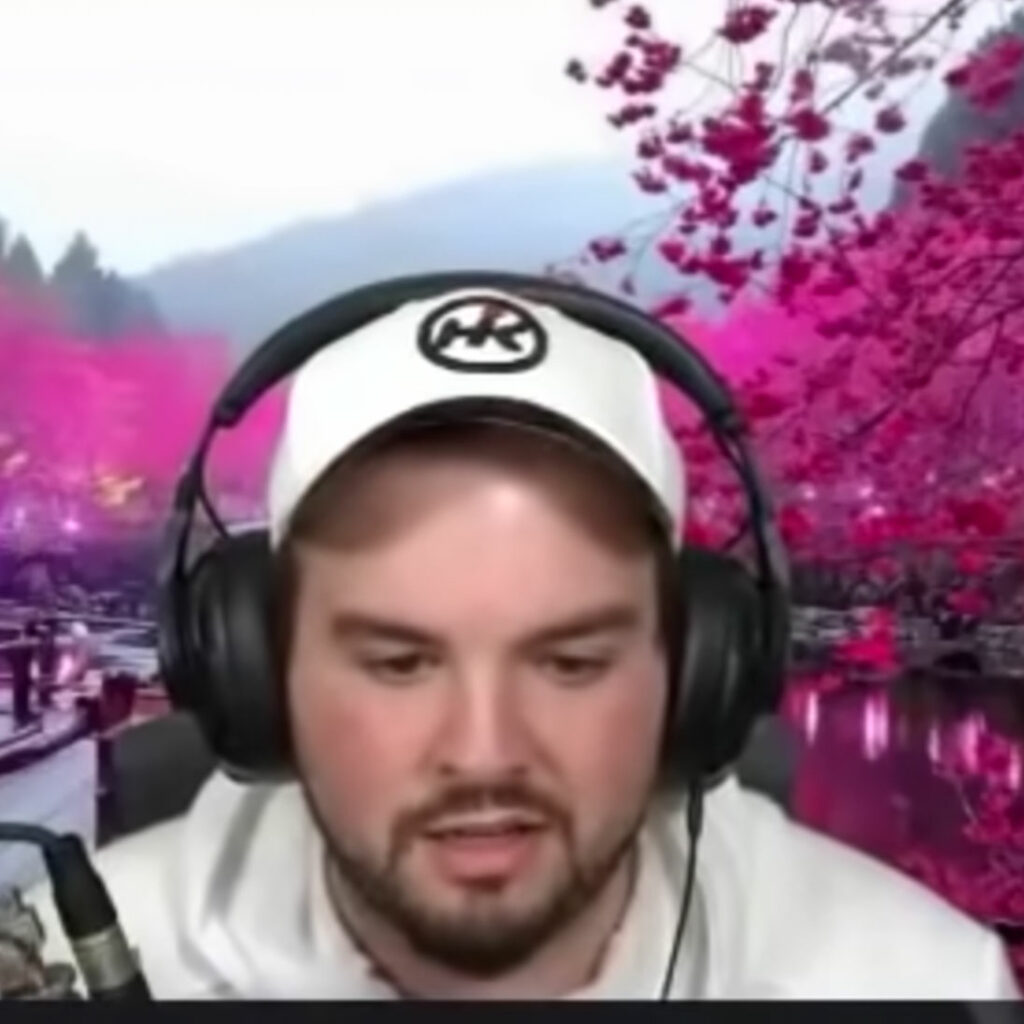 Hiko
---
Want to learn how YOU can stream on Twitch?
At streamerfacts, we have lots of streamer guides available to you!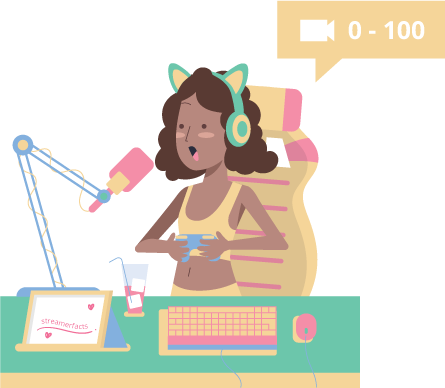 Our guides cater to all levels of streamers. You can start off from 0 or pick up on your way to make Partner! 🏆
Last Updated on 08/02/2023 by Dean What is Kai Cenat's net worth? Kai Cenat's estimated net worth is $7 million USD. How does Kai Cenat make money? Kai Cenat is…