| | |
| --- | --- |
| Real Name: | Hasan Doğan Piker |
| Nationality: | American |
| Date of Birth | July 25, 1991  |
| Age: | 29 |
| Net Worth: | $2,000,000 USD |
What is Hasanabi's net worth?
Hasanabi's estimated net worth is $2,000,000 USD.
How does Hasanabi make money?
Hasanabi is a popular Twitch streamer and political commentator.
Here's a little run-down of how Hasanbi makes money:
Or [SKIP HERE] to see how much Hasanabi makes per month.
Hasanabi makes money from his Twitch channel through subscriptions, donations, and advertisements.
Subscriptions
Hasanabi makes $3.50 for every subscriber he gets on Twitch as he is considered a top-tier partner.
Donations
Hasanabi also makes some money from donations. Fans can donate through his streamlabs tip jar. Donations larger than $3 will show up on stream.
Advertisements
Twitch streamers make an income from advertisements as well. These video advertisements will often play before you enter a stream and can re-appear at any time at the streamer's discretion.
We estimate that streamers make around $2 per 1000 viewers on Twitch.
[SKIP HERE] to see how much money Hasanabi makes from Twitch.
Hasanabi has a YouTube channel where he uploads highlights from his Twitch streams. On YouTube, Hasanabi has 640k subscribers and uploads videos daily. Each of his videos get at least 200k views.
YouTubers earn money through advertisements that are placed on their videos. YouTube pays their creators a certain amount for every 1000 viewers. We estimate that Hasanabi likely makes around $2 – $3 per 1000 views.
[SKIP HERE] to see how much money Hasanabi makes from Youtube.
Hasanabi doesn't have any merch for sale at this moment. He did have a t-shirt for sale on Represent in December of 2020 but this has since sold out. According to the product page, 4,243 were sold.
Want to sell your own merch? This article will teach you how!
How much do Twitch streamers make?
Interested to know how much Twitch streamers make? We've covered everything there is to know about the salary of Twitch streamers of every size, whether they are small creators who stream to less than 100 people or top-tier creators on the platform!
---
How much money does Hasanabi make from Twitch?
Hasanabi makes an estimated $150,000 per month from streaming on Twitch.
Here's how this adds up:
According to Twitch Tracker, Hasanabi has 40,000 subscribers on average. Considering we know each subscriber to bring in at least $3.50 per month, we estimate that Hasanabi makes $140,000 per month from Twitch subscribers.
…From Twitch Advertisements
Twitch Tracker tells us that Hasanabi had 4,490,457 viewers in the last 30 days. Using this information and considering a $2 CPM, we estimate that Hasanabi makes $8,980 per month from Twitch advertisements.
Donations are difficult to estimate for us but someone of Hasanabi's size, and as active on Twitch as he is, can easily see $2000 – $4000 per month in donations.
How much money does Hasanabi make from Youtube?
According to Social Blade, Hasanabi has around 10,000,000 monthly video views on average. Considering a $2 CPM, we estimate that Hasanabi makes $20,000 per month from YouTube advertisements.
How much money does Hasanabi make per month?
In total, Hasanabi makes an estimated $170,000 from streaming on Twitch and uploading videos to YouTube.
*Please note this estimation does not include other income sources Hasanabi may have such as sponsorships, merch and other sources.
---
How did Hasanabi get started?
Hasan was born in the United States but grew up in Turkey.
During his childhood, Hasanabi was obsessed with everything that had to do with the USA, on the H3 podcast, he called himself an 'Americaboo', a play on 'weeboo' which is used to refer to someone obsessed with Japanese culture.
Hasan returned to America to study at the University of Miami. He eventually transferred to Rutgers, where he graduated with a dual major in political science and communications
While still in college, Hasan joined TYT (The Young Turks), a progressive news show co-founded by his uncle.
While he started as a producer on TYT, he eventually became a host and had his own shows such as The Breakdown and Agitprop with Hasan Piker.
In 2018, Hasan decided to move on from TYT and began streaming on Twitch.
On election day, November 3rd 2021, Hasanabi streamed to over 230,000 people on his Twitch stream
Today, Hasanabi is considered to be one of the biggest streamers on Twitch
---
More streamer Net Worths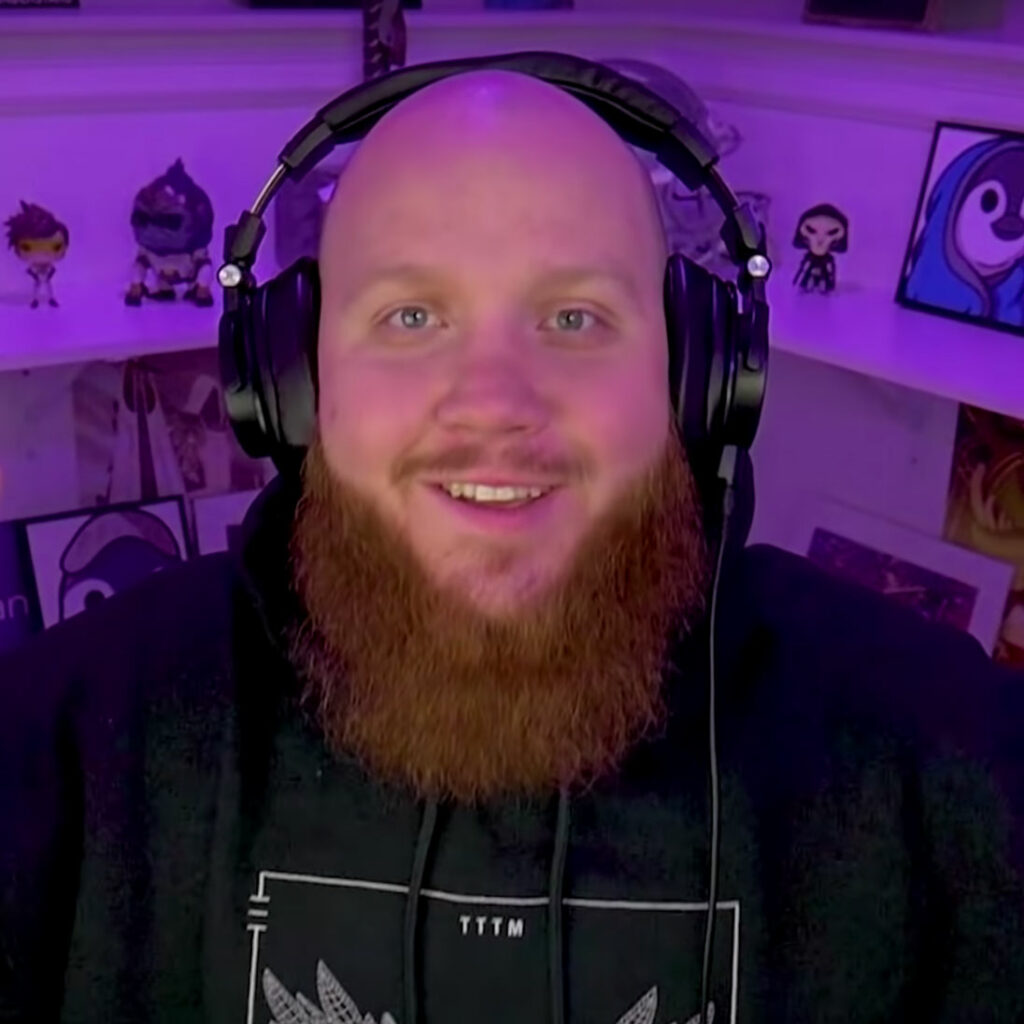 TimTheTatman
Ludwig
xQc