Last Updated on 01/02/2023 by Dean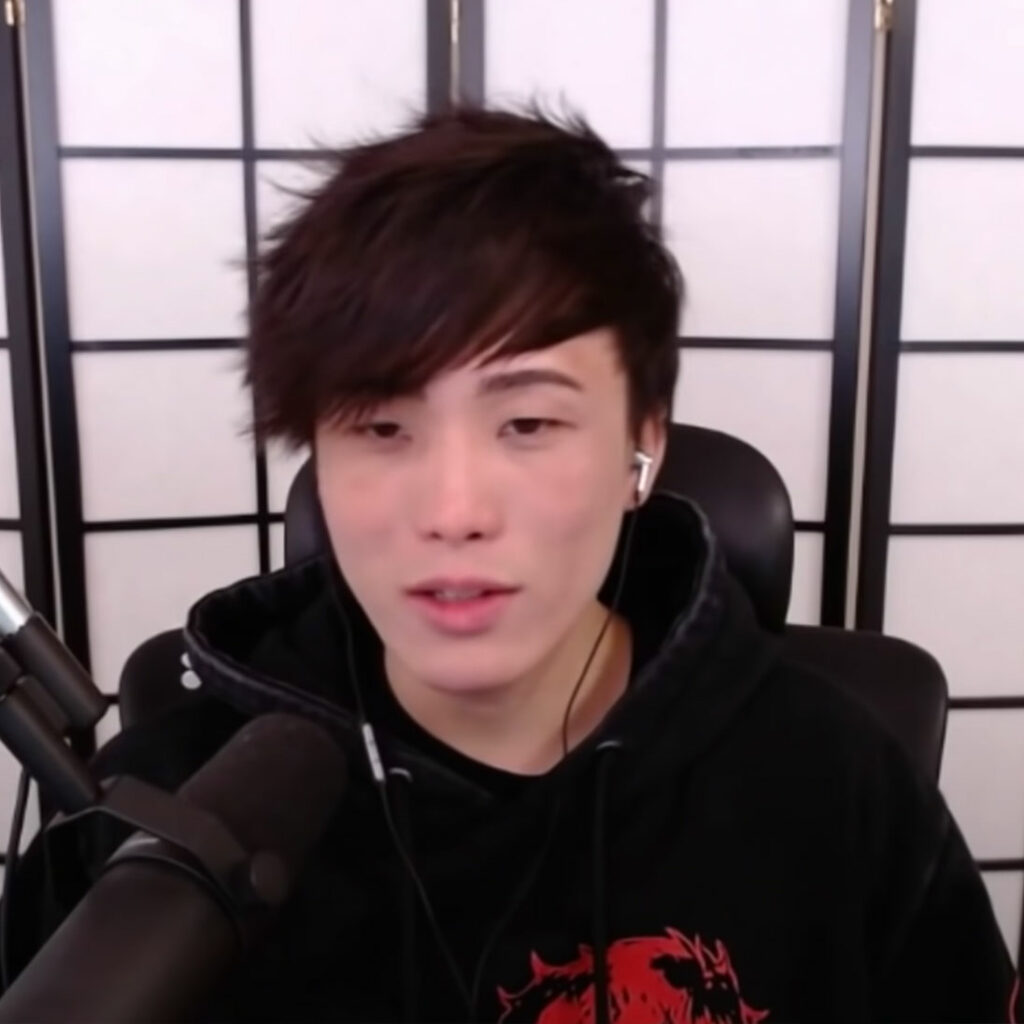 Interested to know what type of gear Sykkuno uses in his streaming setup? In this article, we'll take a look at every piece of equipment Sykkuno uses (at least the ones we could find!)
We aim to update our stream setup articles every 3 months, if the info is outdated don't be afraid to contact us and we'll update it!
As an Amazon Associate, I earn from qualifying purchases.
What microphone does Sykkuno use?
Sykkuno has the black version of the RE20 with the included shock mount.
The RE20 is an XLR microphone that is used by many streamers and friends of Sykkuno such as Valkyrae and Fuslie. It offers phenomenal, professional sound quality which works really well with Sykkuno's voice.
Previously, Sykkuno used the Shure SM7B which most streamers seem to use. The Electro-Voice RE20 is a slight upgrade from the Shure SM7B (though there is absolutely nothing wrong with the former as it is a BEAST of a microphone).
---
What microphone stand does Sykkuno use?
Every microphone needs a boom arm to hold it up. Sykkuno, just like most streamers opted for the Rode PSA1 which seems to be the leader in its category.
---
What mixer does Sykkuno use?
During the project winter stream, we managed to get a brief look at Sykkuno's audio interface which happens to be the Focusrite Scarlett 2i2.
As you may well know, an XLR microphone such as the Electro-Voice RE20 that Sykkuno uses, requires an audio interface to function in between the microphone and the PC.
The Focusrite Scarlet 2i2 is great budget option audio interface with few buttons which makes it easy to use for streamers who don't have a background in audio engineering. It comes at an attractive price point only beaten by the GOXLR mini which is preferred by most streamers who use a dynamic microphone.
---
What webcam does Sykkuno use?
Although we've seen Sykkuno upgrade his setup recently, namely switching out the coveted SM7B microphone for the more expensive Electro-Voice RE20, it does not seem like he is upgrading his webcam any time soon.
The Logitech C920 is considered a budget option amongst streamers today though it does give fine video quality. Most streamers have switched over to DSLR cameras to get a crispy clear image. Sykkuno seems to prefer the simplicity of his C920 and we can respect that!
---
What chair does Sykkuno use?
If you're wondering what that white chair is that Sykkuno is sitting on, it's the Mavix M9. It is not really a surprise that he sits on this chair, as he is actually sponsored by Mavix.
The Mavix M9 is a wonderful chair but it comes at an expensive price point which sits in between a Secret Lab chair and a Herman Miller chair.
It has all the bells and whistles you would expect from a fancy gaming chair: adjustable head, neck, and back support, dynamic lumbar support and much more. Additionally, it comes with a 12-year warranty which should have something to say about its built-quality.
👉 Learn more about how to get sponsored.
---
Which keyboard does Sykkuno use?
Sykkuno has a custom-made keyboard as well as a Corsair K70 TKL
Sykkuno's current keyboard was custom-made and given to him by KristofferYee. He also has a Corsair K70 TKL from his sponsor Corsair.
It is unclear which of these he actually uses while streaming (though I expect it to be the former I mean look at it!)
---
What mouse does Sykkuno use?
Sykkuno uses the Corsair Sabre mouse as he is sponsored by Corsair.
The Corsair Sabre is a decent wired gaming mouse that comes at an attractive price point. It's ultra-lightweight at just 74g, with 2 side buttons, an ergonomic shape, and a braided cable.
If you're looking for a decent wired mouse for FPS or MOBA games (or anything in between) you can't go wrong with the Corsair Sabre.
---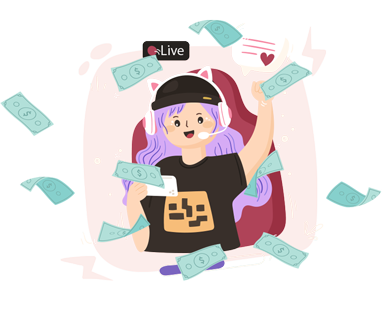 Want to know how much Sykkuno makes?
We've collected intel on Sykkuno income from Twitch, Youtube, and other sources!
---
Sykkuno's PC is provided to him by his sponsor CyberPower. Here are the specs for the fancy PC they gave him!
How tall is Sykkuno?
Sykkuno is about 5 foot 7 which translates to 170cm.
Why did Sykkuno stop streaming on Twitch?
Sykkuno switched over to YouTube streaming because YouTube came knocking with a contract that Sykkuno simply could not refuse. YouTube has been taking many streamers these days (another example is Ludwig) and it doesn't seem like they are going to stop any time soon as YouTube is preparing to take on Twitch for the #1 streaming platform.
Wrap up: Sykkuno Stream Setup
That's all for Sykkuno's Streaming Setup. If something is missing or Sykkuno has updated a product, please let us know. We aim to keep these Gaming Setup articles as updated as possible for you.
Check out our other streaming equipment articles below or continue reading more of your favorite streamers' setups.
Best Streaming Equipment in 2022
Are you reading this article because you're looking to upgrade your streaming/gaming setup? We got you covered!
In a separate guide, we've collected the best streaming equipment you can find for EVERY budget. Whether you're looking for an entry-level, intermediate, or professional streaming setup, we've done the heavy lifting for you!
You can also navigate some of our buying guides:
More streamer Setups