What is Tyler1's net worth?
Tyler1's estimated net worth is $1,000,000 USD.
How does Tyler1 make money?
Tyler1 is a popular League of Legends streamer.
Here's a little run-down of how Tyler makes money:
Or [SKIP HERE] to see how much Tyler1 makes per month.
Through Twitch, Tyler1 makes from subscriptions, donations, bit donations, and advertisements.
For every subscriber, Tyler1 makes around $2.50 or 50%.
Aside from that he also makes money from donations and bit donations. He accepts donations through streamlabs.
And lastly, he'll make money from Twitch advertisements. Twitch advertisements tend to bring in $10 to $20 per 1000 viewers on average.
[SKIP HERE] to see how much money Tyler1 makes from Twitch.
Tyler1 also has a YouTube channel where he posts stream highlights to over 2.63 million subscribers.
On average, his videos get 250k views and he uploads around 5 videos a day.
[SKIP HERE] to see how much money Tyler1 makes from Youtube.
On his website, Tyler sells merch such as Tees, hoodies, phone cases and more. He even has his own preworkout called bloodrush.
Want to sell your own merch? This article will teach you how!
---
How much money does Tyler1 make from Twitch?
Tyler1 makes around $60,000 per month from streaming on Twitch.
Here's a little breakdown:
…From Twitch subscribers
According to Twitch Tracker, LolTyler1 has an average of 15,000 subscribers per month. If we consider that he makes $3.50 per subscriber, that means Tyler1 makes $52,500 from subscribers every month.
…From Twitch Advertisements
Considering Tyler1 has an average of 25,000 viewers on his stream, he likely makes around $250 to $500 in advertisements from every stream. Good for around $3,7500 to $7500 per month in Twitch advertisements.
…From Donations
According to his streamlabs donation link, Tyler1 has made $458 in donations this week from just the top 10 donators. Al though we can only see the top 10, he likely has at least another $500 worth of smaller donations as well. Using this information, I think it's safe to assume Tyler1 makes around $2000 to $4000 in donations per month.
How much money does Tyler1 make from Youtube?
According to socialblade, Tyler1 has around 7,700,000 video views on youtube every month. Considering the take-home rate is around $3 in his industry, Tyler1 makes around $23,000 from his YouTube channel.
How much money does Tyler1 make per month?
In total, Tyler1 makes around $83,000 per month from streaming on Twitch and advertisements on his YouTube channel. Of course he has other sources of income as well such as his merch so the actual amount is likely higher.
Want to see Tyler1's Stream Setup?
We've collected intel on every piece of Tyler1's stream setup. Including his keyboard, microphone, and PC specs!
👉 See Tyler1 Stream setup
---
How did Tyler1 get started?
While attending university in 2014, Tyler1 was a Challenger rank 13 League of Legends player. At the time he was already streaming to a small following on Twitch.
Tyler quickly became known in the League of Legends community as a toxic player frequently inting (intentionally feeding) the enemy team whenever a match wasn't going his way. While this behavior led to many angry teammates and banned accounts, his Twitch following was eating it up and his viewer base continued to go from 2016 on.
On April 30th of 2016 Riot Games officially banned Tyler1 from playing League of Legends on Twitch. Any account he would create to play on during his Twitch stream would be instantly banned.
During this time Tyler was forced to play other games such as PUBG on his Twitch stream.
In January of 2018, Tyler was unbanned from League of Legends and on his very first come-back stream, he broke a record of 328,000 people watching at the same time. A record that was previously set by Faker, arguably the best and most prominent League of Legends player ever.
After his return, Tyler's popularity continued to grow, by 2021, Tyler1 is consistently streaming to over 30,000 people on Twitch.
---
More streamer Net Worths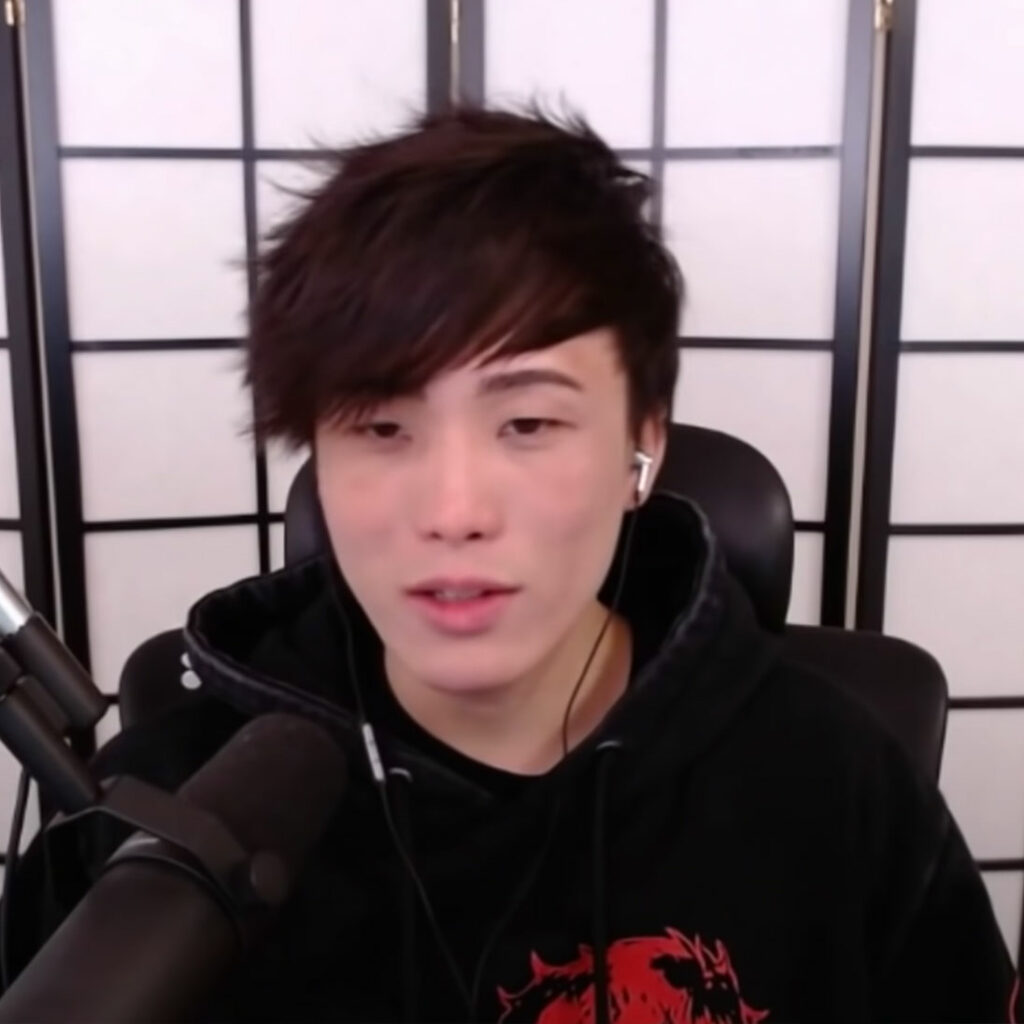 Sykkuno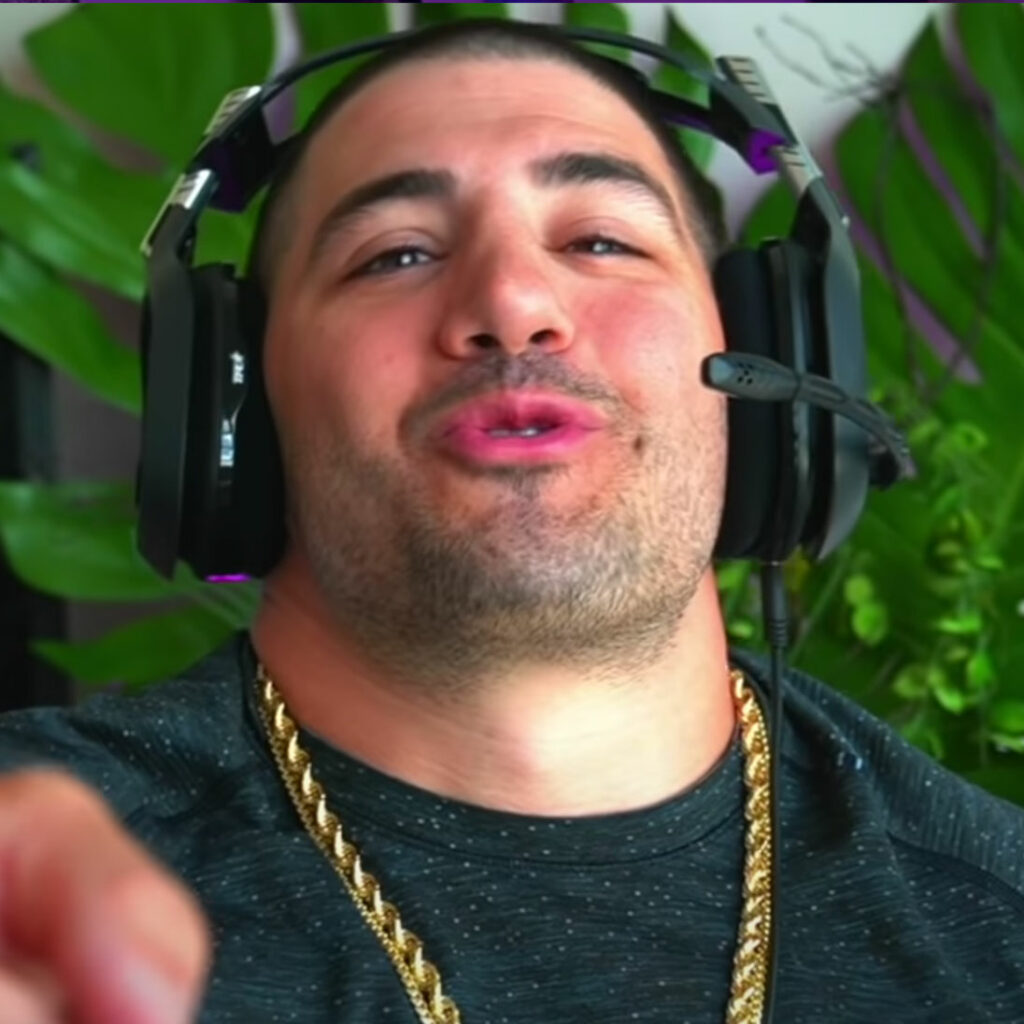 NickMercs
xQc