Last Updated on 01/02/2023 by Dean
Interested to know what type of gear iiTzTimmy uses in his streaming setup? In this article, we'll take a look at every piece of equipment iiTzTimmy uses (at least the ones we could find!)
We aim to update our stream setup articles every 3 months, if the info is outdated don't be afraid to contact us and we'll update it!
---
What monitor does iiTzTimmy use?
iiTzTimmy uses the BenQ Zowie XL2546 Gaming monitor
The BenQ ZOWIE XL2546 is a top-tier gaming monitor with a 240Hz refresh rate.
For those unaware, a 240Hz refresh rate is necessary to keep up with the meta in games such as Valorant and CSGO at a competitive level.
This monitor is designed with FPS games in mind, featuring their very own Dynamic Accuracy technology which reduces blur while playing. No wonder this monitor is used by almost every Valorant/CSGO streamer (with most exceptions being sponsored streamers).
This premium gaming monitor comes with detachable shields on each side to keep you in the game.
The BenQ Zowie monitor is so versatile and adjustable you don't even need a monitor arm to put it in your prevent position. The height-adjustable stand can adjust to any viewing angle you prefer. All in all, the BenQ Zowie XL2546 is one of the best monitors on the market for Valorant if you can afford it (and your PC specs can handle it).
---
What gaming mouse does iiTzTimmy use?
The Logitech G Pro Wireless is one of the most-used gaming mice in the industry. The superlight is an updated, lighter version of the original Logitech G Pro Wireless.
The superlight includes a 25K HERO sensor. (compared to the original 16K) The highest performance sensor on the market today, built for ultra-accurate tracking, ZERO smoothing, filtering, or acceleration on the DPI range. It boasts 25,600 DPI and 400 IPS.
The Superlight weighs only 63 grams. The response rate is 1ms. The battery life lasts for up to 60 hours. The superlight has onboard memory for 5 different DPI profiles. You get 4 side buttons (2 left, 2 right) as well as buttons to cover them up in case you don't want them.
In the box, you get the Logitech G Pro X Superlight Wireless as well as a LIGHTSPEED™ USB receiver and a detachable charging cable. The USB receiver can be stored inside the mouse for easy travel.
iiTzTimmy also has a Logitech G840 XL Gaming Mousepad Shroud Edition.
---
What keyboard does iiTzTimmy use?
iiTzTimmy uses the Logitech G Pro X keyboard Shroud Edition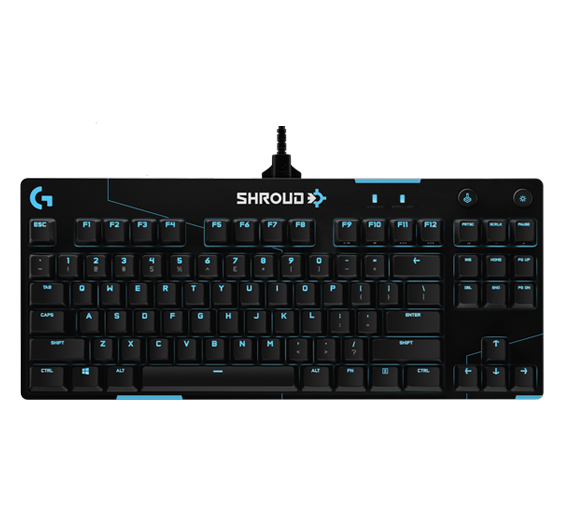 The G Pro x is a mechanical keyboard design with swappable pro-grade switches. It's built for esports and tested by pros. It comes with customizable RGB, 3 available angles, and 12 programmable F-key macros.
Its compact, tenkeyless design makes this keyboard fit for taking with you to tournaments worldwide.
Iitztimmy's version has GX Red Linear Switches and is the Shroud edition.
---
What microphone does iiTzTimmy use?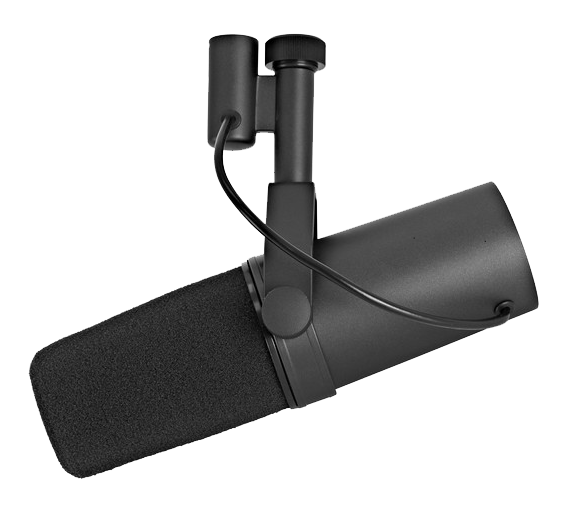 iiTzTimmy uses the Shure SM7B microphone to record his voice on stream
The Shure SM7B is that fan-favorite microphone used by the large majority of streamers on Twitch and YouTube. It's a premium piece of tech, from a highly reputable company in the microphone world. Designed with recording speech and vocal performance in mind, the Shure SM7B does a phenomenal job at making anyone sound like a voice-over professional.
This isn't your classic USB plug-and-play, the Shure SM7B is a dynamic microphone that requires a decent audio interface (mixer) just to pair with your PC. Such a mixer (we recommend the GOXLR MINI) will set you back an extra $200 at the very least.
The Shure SM7B uses a Cardioid Polar Pattern which eliminates the possibility of background noises being picked up with a tradeoff being that you have to sit pretty close to your mic for it to properly pick up your voice.
All of this comes in a sleek, timeless, black design. You can't go wrong with a Shure SM7B, hence why most streamers use this microphone. However, it does come at a hefty price point and requires extra peripherals (mixer, XLR cable, microphone stand) to work.
---
What webcam does iiTzTimmy use?
While many streamers pair a regular C920 or C922 webcam with a good lighting setup, some streamers such as iiTzTimmy (just like his half-brother Aceu) take it the extra mile and use a professional DSLR to record their face.
This gives them a crispy-clear facecam for a super-premium price.
In order to set up a DSLR as your facecam, you also need an Elgato Cam link. This is an HDMI adapter that allows you to use a mirrorless camera on stream. The cam link isn't cheap though and not every camera will work with it, you can check out the camera check if you want to figure out your DSLR is possibly compatible.
Other top-tier streamers who use mirrorless cameras are Pokimane, Valkyrae, and Ludwig.
---
What chair does iiTzTimmy use?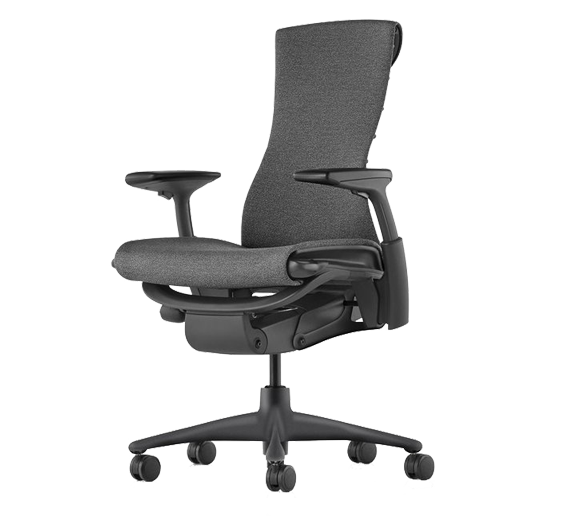 iiTzTimmy uses the Herman Miller Embody x Logitech G gaming chair
Herman Miller is a high-end ergonomics brand that is frequently used by professionals who care about their posture.
Herman Miller chairs are a step-up from your basic gaming chair which usually gives you a lumbar support pillow and calls it a day. The Embody comes with a backfit adjustment that is built to fit your natural spine and adapt to your movement. Of course, all this comes at a massive price point that isn't feasible for a casual streamer.
iiTzTimmy has the x Logitech G version, a collaboration with Logitech Gaming.
Another big-time streamer who uses a Herman Miller Embody chair is Shroud and xQc.
---
What headset does iiTzTimmy use?
iiTzTimmy uses the Logitech G Pro X Wireless headset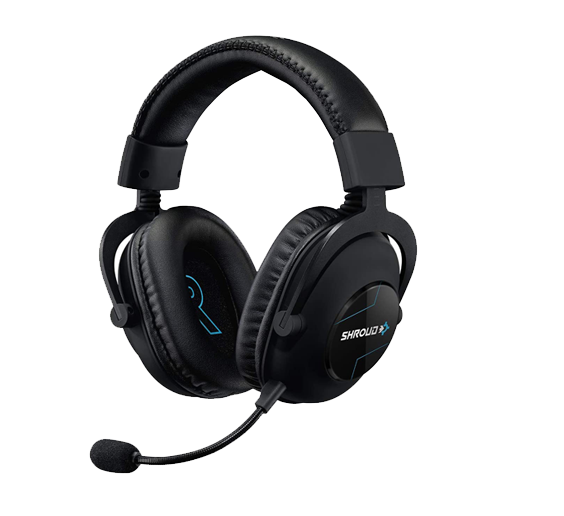 This headset is designed for professional use and comes with object-based surround sound in a durable, premium steel and aluminum build.
The microphone is designed by Blue and gives you access to voice filters, compression, and de-essing. Obviously, iitztimmy doesn't use this microphone (which is detachable) as he uses his Shure SM7B to record his audio. However, this microphone is a great add-on to a great headset though and its many features can be very helpful where it matters: during tournaments.
The headset is also designed with a memory foam wrapped in leatherette for maximum comfort. All in all a great headset at a competitive price point.
---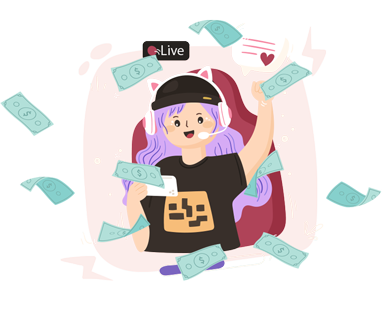 Want to know how much iiTzTimmy makes?
We've collected intel on iiTzTimmy income from Twitch, Youtube, and other sources!
---
What DPI does iiTzTimmy use?
IiTztimmy has a mouse DPI of 1800.
What Escape from Tarkov Sensitivity does iiTzTimmy use?
iiTzTimmy uses 0.18 sensivitiy in Valorant. His ADS is set to 0.12.
What Valorant Sensitivity does iiTzTimmy use?
iiTzTimmy uses 0.245 sensivitiy in Valorant.
Does iiTzTimmy use a dual PC Streaming setup?
Yes, IiTzTimmy uses a dual PC Streaming Setup. Currently, we have no information about his streaming PC, only his Gaming PC for which you can find the specs above.
---
Wrap up: iiTzTimmy Stream Setup
That's all the information we found on iiTzTimmy's Streaming Setup. In case something is missing or needs updating, feel free to let us know! We aim to keep these STREAM SETUP articles as updated as possible.
Check out our other streaming equipment articles below or continue reading more of your favorite streamers' setups.
---
More streamer Setups
---
Best Streaming Equipment in 2022
Are you reading this article because you're looking to upgrade your streaming/gaming setup? We got you covered!
In a separate guide, we've collected the best streaming equipment you can find for EVERY budget. Whether you're looking for an entry-level, intermediate, or professional streaming setup, we've done the heavy lifting for you!
You can also navigate some of our buying guides:
---