Last Updated on 01/02/2023 by Dean
Interested to know what type of gear Subroza uses in his streaming setup? In this article, we'll take a look at every piece of equipment Subroza uses (at least the ones we could find!)
We aim to update our stream setup articles every 3 months, if the info is outdated don't be afraid to contact us and we'll update it!
As an Amazon Associate, I earn from qualifying purchases.
What keyboard does Subroza use?
⚠️ For those unfamiliar, Subroza is sponsored by Logitech and therefore most of his gaming peripherals come from the Logitech lineup.
Subroza's version has Cherry MX Red Switches.
The G Pro x is a mechanical keyboard design with swappable pro-grade switches. It's built for esports and tested by pros. It comes with customizable RGB, 3 available angles, and 12 programmable F-key macros.
Its compact, tenkeyless design makes this keyboard fit for taking you to tournaments worldwide. All around a decent gaming keyboard at an attractive price point.
👉 learn more about streamer sponsorships
---
What mouse does Subroza use?
The best thing about having a sponsorship with Logitech is undoubtedly that you get to use the coveted Logitech G Pro X Superlight. This is the most used most amongst Valorant pros for a reason so Subroza is fortunate to be able to add this mouse to his arsenal.
The G Pro X superlight includes a 25K HERO sensor. The highest performance sensor on the market today, built for ultra-accurate tracking, ZERO smoothing, filtering, or acceleration on the DPI range. It boasts 25,600 DPI and 400 IPS. 
It's named 'superlight' because it weighs next to nothing. A mere 63 grams, making it super easy and comfortable to swipe this thing across your mousepad. The response rate is 1ms and the battery life lasts up to 60 hours. It had 2 side buttons and onboard memory for 5 different DPI profiles.
In the box, you get the Logitech G Pro X Superlight Wireless as well as a LIGHTSPEED™ USB receiver and a detachable charging cable. The USB receiver can be stored inside the mouse for easy travel.
---
What mousepad does Subroza use?
---
What headset does Subroza use?
f you're wondering what headset Subroza wears, obviously it is the G Pro X provided by his sponsor Logitech.
The G Pro X headset is designed for professional gamers and comes with object-based surround sound in a durable, premium steel and aluminum build. But besides looking cool and sturdy, that's not what makes this headset interesting.
What's fascinating is that the microphone is designed by audio company Blue (from the infamous Blue Yeti!) and thus sounds REALLY good for a built-in microphone to a headset. If you are wondering how good it sounds, you already know because Subroza uses this microphone to address his stream.
That's right, as opposed to most streamers, Subroza uses his headset microphone. This is remarkable because you can't even tell he is not using an external microphone.
Finally, the headset is also designed with memory foam wrapped in leatherette for maximum comfort. All in all a great headset at a competitive price point.
What microphone does Subroza use?
---
What chair does Subroza use?
Even Subroza's chair is provided to him by Logitech. In this case, it is a collaboration between Herman Miller and Logitech. The Herman Miller x Logitech G Embody Gaming chair is the first gaming chair Herman Miller has developed.
But that doesn't mean they don't know what they are doing. Herman Miller is a higher-end ergonomics brand that has been around for far longer than any gaming chair brand you can think of. They invented the game of ergonomic chairs and their luxury line is used by professionals all over the world.
More and more streamers are starting to opt for Herman Miller chairs to improve their posture. Sure, gaming chairs are good at providing lumbar support but Herman Miller takes it to the next level.
This is the same chair that Shroud uses. Additionally, plenty of top-tier streamers sit on the regular Herman Miller Embody chair. Examples are: Faze Swagg, AceU, and xQc.
---
What monitor does Subroza use?
It doesn't surprise anyone that Subroza uses the BenQ Zowie XL2546 monitor. After all, this is the most used monitor amongst Valorant professionals for a good reason.
Valorant pros need 240Hz and the BenQ Zowie XL2546 is undoubtedly the king of this high-refreshrate meta.
This monitor is designed with FPS games in mind, featuring their very own Dynamic Accuracy technology (DYAC) which reduces blur while playing. No wonder this monitor is used by almost every Valorant/CSGO streamer (with most exceptions being sponsored streamers).
The BenQ Zowie monitor is so versatile and adjustable that you don't even need a monitor arm to put it in your preferred position. The height-adjustable stand can adjust to any viewing angle you prefer. Finally, it features two detachable shields to keep you in-game.
All in all, the BenQ Zowie XL2546 is one of the best monitors on the market for Valorant if you can afford it (and your PC specs can handle it).
---
Which webcam does Subroza use?
Going off of his microphone being built-in, it seems Subroza prefers to keep it simple and lowkey which is why he uses a simple Logitech C922 webcam while streaming. The C922 is an affordable webcam that you undoubtedly have heard about and maybe even own yourself. It can stream in 1080P and does the job for most streamers who don't care about crispy clear video quality.
Subroza could likely get free access to the Logitech Streamcam through his sponsorship with Logitech but I doubt he will bother to get the upgrade.
---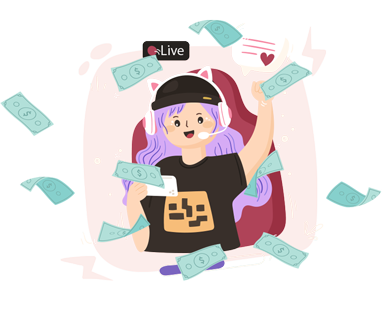 Want to know how much Subroza makes?
We've collected intel on Subroza income from Twitch, Youtube, and other sources!
---
What is Subroza's mouse DPI?
Subroza's mouse is set to 800 DPI.
Source: Subroza's nightbot
What Sensitivity does Subroza use in Valorant?
Subroza's in-game sensitivity is set to 0.277.
Source: Subroza's nightbot
Wrap up: Subroza Stream Setup
That's all the information we found on Subroza Streaming Setup. In case something is missing or needs updating, feel free to let us know! We aim to keep these STREAM SETUP articles as updated as possible.
Check out our other streaming equipment articles below or continue reading more of your favorite streamers' setups.
Best Streaming Equipment in 2022
Are you reading this article because you're looking to upgrade your streaming/gaming setup? We got you covered!
In a separate guide, we've collected the best streaming equipment you can find for EVERY budget. Whether you're looking for an entry-level, intermediate, or professional streaming setup, we've done the heavy lifting for you!
You can also navigate some of our buying guides:
More streamer Setups